25 Best Cities to Visit in Europe
Europe holds a special place in every tourist's heart. It is a vast space for a traveler, overwhelmed by culture, history, age-old historical attractions, art, architecture, cuisines, shops, and nightlife. Filled with some of the best cities to visit in Europe, you will get to experience staggering diversity in every corner. Each European city has its own impressive and influential aura that can only be encountered when you visit them.

With the footfall of over a million tourists, Europe's cities are home to various things to see and do. With majestic museums, stunning sights, thriving nightlife scenes, and different people, Europe's cities are a delight to visit. If you are planning to visit Europe and are confused about which city to head to first, you should skim through our blog for a quick solution. We have curated a list of the most beautiful cities in Europe that you should visit.

Explore 25 Most Visited Cities in Europe

The most iconic cities of Europe need no introduction. If you want to explore the most-loved towns of Europe, then go by the list below:

1. Paris, France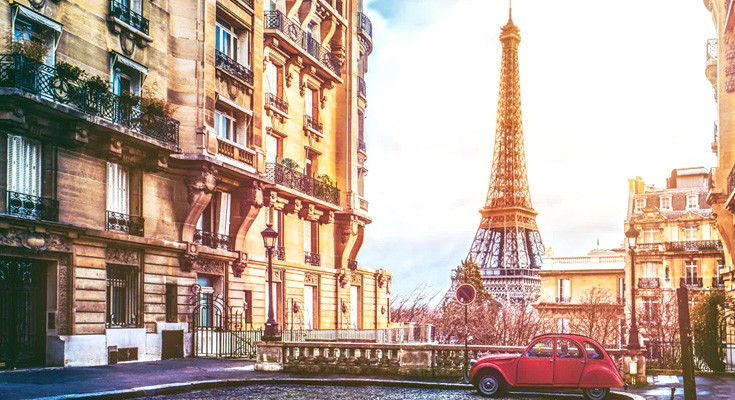 Glitzy, Stylish, Romantic, Artistic, and Picturesque- Paris is one of the best cities to visit in Europe. Being everyone's dream destination, Paris never disappoints a tourist's expectations. With its iconic monuments, awe-inspiring art museums, beautifully landscaped gardens, and glittering shopping hubs, Paris never misses a chance to romanticize its visitors. This city of lights fills you with awe and amazement. In every corner of the town, you will find something to admire, something to give your heart to, and something to take home. A visit to Paris will always be fascinating, dazzling, and timeless.

Top Attractions in Paris - Eiffel Tower, The Louvre, Notre Dame Cathedral, Disneyland, Palais Garnier, Sainte Chapelle, Musee Picasso, and more.

Book Package: Paris Tour Packages

2. Amsterdam, The Netherlands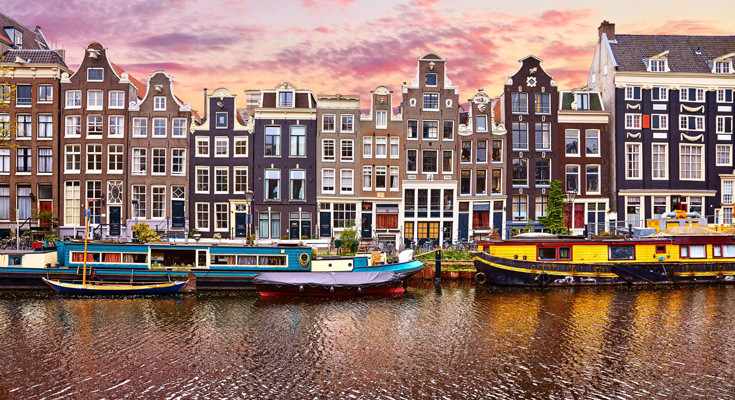 Canals, Anne Frank, Vincent Van Gogh, Holocaust, and Pounding nightlife- All of it paints a delightful image of Amsterdam. Known as one of the best cities in Europe, Amsterdam invites thousands of tourists each year to look into its history and mesmerizing charm. Being a popular tourist destination, Amsterdam boasts numerous museums, entertainment venues, theaters, well-preserved heritage sites, and much more. It is a leading cultural center in the Netherlands. You should visit this marvelous and dynamic city for the ultimate loving vacation.

Top Attractions in Amsterdam - Rijksmuseum, Anne Frank House, Van Gogh Museum, Jordaan Neighborhood, Dam Square, Royal Palace of Amsterdam, Jewish Historical Museum, and more.

Book Package: Amsterdam Tour Packages

3. Vienna, Austria

Picturesque Palaces, Majestic Monuments, Awe-inspiring Architecture, and Marvelous Musical Heritage- Vienna is a splendid location for anyone looking for charm and history. Set beautifully on the banks of the Danube River, Vienna is one of the most charming cities to visit in Europe. With endless sightseeing opportunities, epic art collections, magnificent museums, concert halls, and opera houses, this capital city of Austria attracts over a million visitors. Whether you root for places to visit or multiple things to do, you have plenty of choices in this classic city.

Top Attractions in Vienna - Hofburg, Belvedere Palace, St. Stephen's Cathedral, Vienna Zoo, St. Peter's Church, Schonbrunn Palace & Gardens, Vienna City Hall, etc.

Book Package: Vienna Tour Packages

4. Rome, Italy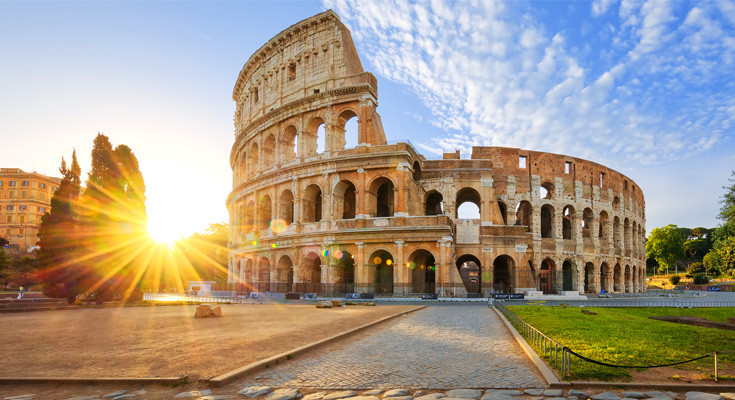 Historic Ruins, Archaeological Sites, Iconic Landmarks, and Remarkable History- Rome is the most captivating holiday destination. Known as the romantic city, Rome is one of the most beautiful cities in Europe. Rome is such a big city that it can overwhelm anyone- even a determined sightseer. Having over 3000 years of history, Rome has countless monuments, heritage sights, and historical ruins steeped in history. Besides, it is also a happening city where everyone likes to indulge in parties, drinks, and unlimited food. Rome is a rewarding treat for all visitors looking for history, adventure, fun, and love.

Top Attractions in Rome - Colosseum, Trevi Fountain, St. Peter's Basilica, Pantheon, Vatican Museum, Spanish Steps, Roman Forum, Piazza Navona, etc.

Book Package: Rome Tour Packages

5. Berlin, Germany

Cultural Attractions, Pounding Nightlife, Historic Sites, and Architectural Landmarks- Berlin is home to vibrant culture, intriguing history, and unmatched culinary scenes. Known as the capital of cool, Berlin is one of the top cities to visit in Europe. Besides the historical Berlin Wall and Holocaust Memorial, Berlin also has phenomenal culinary and cultural scenes. This capital city of Germany welcomes visitors from all over the world and keeps them coming.

Top Attractions in Berlin - Berlin Cathedral, Brandenburg Gate, Berlin Wall Memorial, The Rebuilt Reichstag, German Historic Museum, Mauer Museum, etc.

Book Package: Berlin Tour Packages

6. Prague, Czech Republic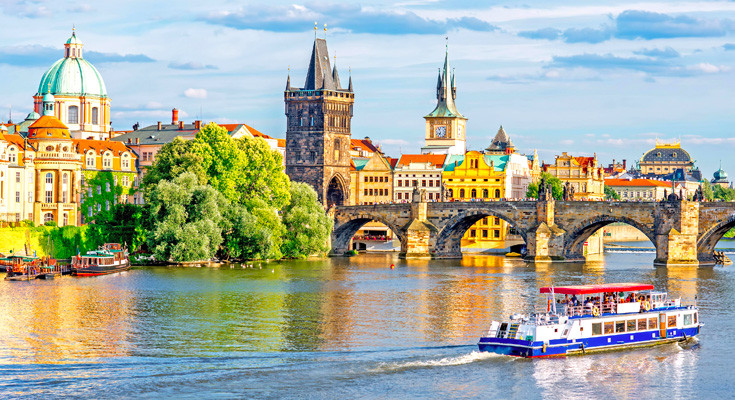 One of the architecturally enriched cities in Europe to visit, Prague is known as the City of a Thousand Spires. Filled with splendid views of domed churches and soaring old towers, Prague has the world's best architectural marvels. Whether you are strolling through its ancient cobbled streets or exploring the unspoiled Charles Bridge, Prague is home to marvelous attractions. With lifeless statues footing around the town, scattered art on the walls, local food on the streets, and fulfilling drinks, Prague captivates the wandering soul of a tourist.

Top Attractions in Prague - Charles Bridge, Prague Castle, Dancing House, The National Museum, The Lennon Wall, The National Gallery, Old Town Square, etc.

Book Package: Prague Tour Packages

7. Venice, Italy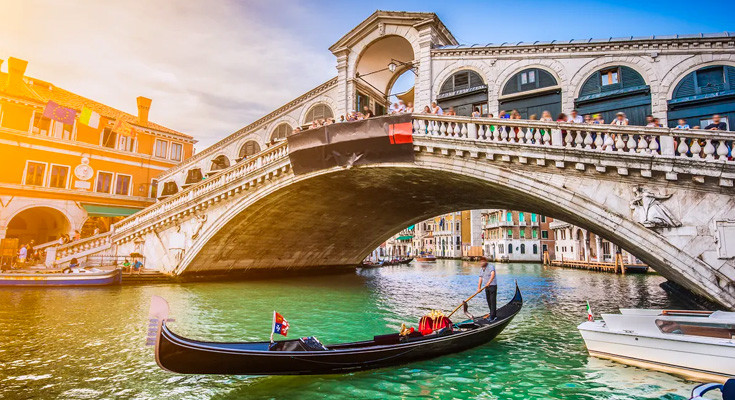 Picture-perfect landscapes, Ancient museums, Art galleries, Majestic Castles, and Enchanting streets- Venice is one of the most visited cities in Europe. Known as the City of Canals, Venice shimmers beautifully in front of your eyes. At every turn, you will find awe-inspiring art and incredible architecture wherever you go. Resting across 118 islands linked by over 400 bridges, Venice boasts beautiful churches, charming canals, and grand palaces. You need to visit this city and admire all the beauty that it has to offer.

Top Attractions in Venice - Grand Canal, Doge's Palace, Piazza San Marco, Rialto Bridge, St. Mark's Basilica, Clock Tower, etc.

Book Package: Venice Tour Packages

8. Lisbon, Portugal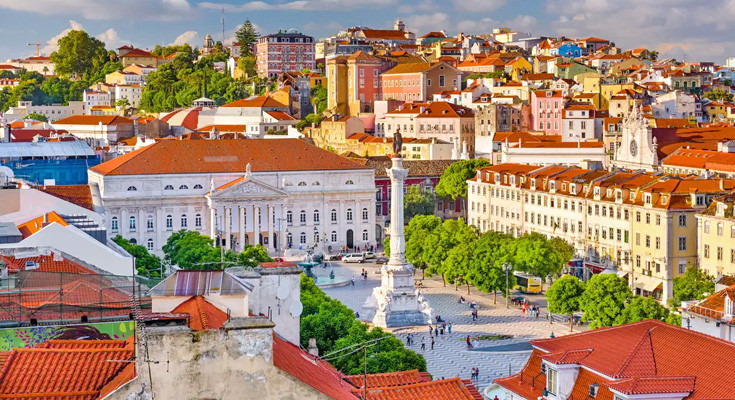 One of the most beautiful cities in Europe, Lisbon is blessed with world-class museums, ancient monuments, verdant parks, and many cultural attractions. Among all the pretty cities of Portugal, Lisbon is the most enchanting. Home to impressive architecture and landmarks, Lisbon offers a breathtaking experience at every turn. Stroll around the Alfama neighborhood through its narrow streets, colorful houses, and cheerful atmosphere.

Top Attractions in Lisbon - Belem Tower, Lisbon Oceanarium, Vasco da Gama Bridge, Sintra, Castelo de Sao Jorge, Museu Calouste Gulbenkian, etc.

Book Package: Lisbon Tour Packages

9. London, United Kingdom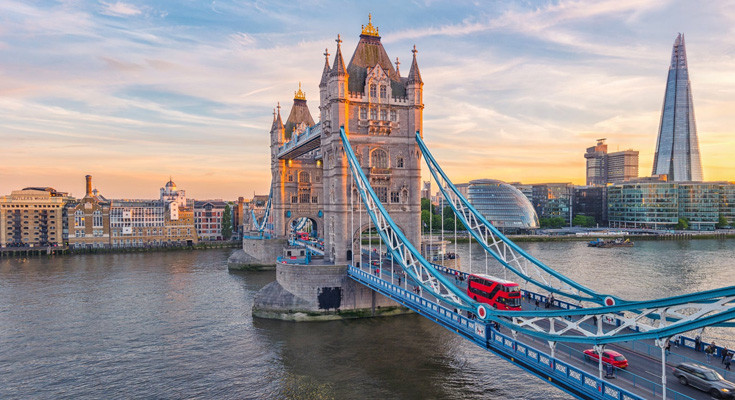 Modern Architecture, Royal Family, High-end Shops, Picturesque Streets, and Renowned Attractions in all respects made London a remarkable city in Europe. London is one of the glitziest cities to visit in Europe. Brimming with history, award-winning theaters, Buckingham Palace, and tourist attractions, London charms you with its surreal beauty. Attracting millions of visitors every year, London is good-to-go for food lovers, historians, shopaholics, explorers, and adventurers. From city views to royal palaces, there is plenty of things to see and do in London.

Top Attractions in London - London Eye, National Gallery, Warner Bros. Studio, Westminster Abbey, Madame Tussauds, Buckingham Palace, The British Museum, etc.

Book Package: London Tour Packages

10. Barcelona, Spain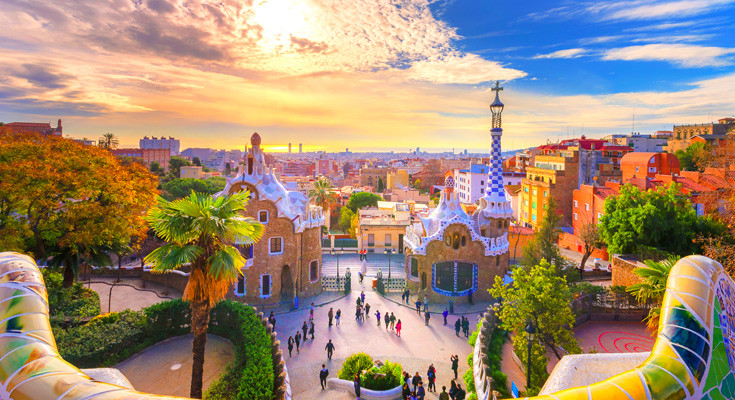 Pretty & Pleasant, Warm & Inviting, Art & Culture, and Sunbathing & Sightseeing- this is what makes Barcelona one of the most visited cities in Europe. Steeped in history, Barcelona has an array of ancient sights, Roman ruins, and the Gothic Quarter. The streets of Barcelona exhibit many architectural marvels. Barcelona flaunts gorgeous scenery, breathtaking architecture, and beautiful cultural attractions. If you are in Spain, don't forget to visit Barcelona for its delightful surprises.

Top Attractions in Barcelona - Casa Mila, Casa Batllo, Montjuic Castle, Picasso Museum, Basilica of The Sagrada Familia, Gothic Quarter, Bogatell Beach, etc.

Book Package: Barcelona Tour Packages

11. Interlaken, Switzerland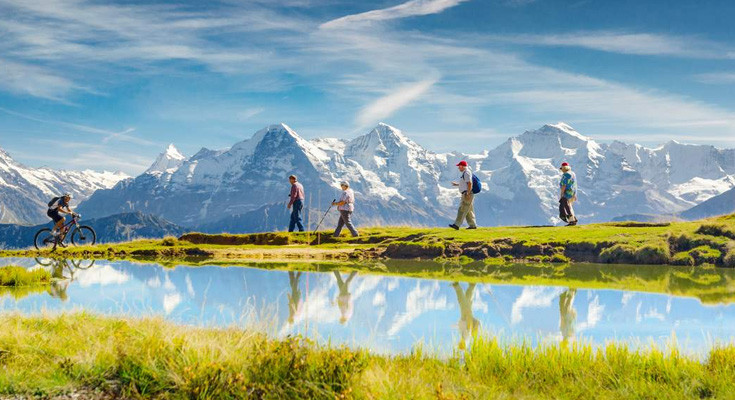 A gateway to the mountains, Interlaken is one of the top cities to visit in Europe. This city is the best place to view the magnificent scenery of central Switzerland. Interlaken is one of the most loved summer destinations in Switzerland. From breathtaking landscapes and spanning mountain ranges to charming lakes and gushing river streams, Interlaken hides so much beauty that you must unearth. Whether it's day or night, you will have plenty of things to do around the Interlaken. From endless walks to heart-beating climbs and thrilling outdoor excursions, there are countless experiences you can take home.

Top Attractions in Interlaken - Harder Kulm, Hohematte Park & the Hoheweg, Schynige Platte Trails, Sigriswil Panorama Bridge, St. Beatus Cave & Waterfalls, Swiss Open-Air Museum Ballenberg, etc.

Book Package: Interlaken Tour Packages

12. Budapest, Hungary

Known as the Paris of the East, Budapest is one of the best cities to visit in Europe. Filled with enchanting surprises, magnificent wonders, ornate structures, beautiful parks, and lively nightlife, it is the most-traveled city in Europe. Home to some of the best museums, Budapest captivates tourists till the end of their vacation. From rich culture to vibrant nightlife, vintage sightseeing, and panoramic landscapes, Budapest is bound to steal your heart.

Top Attractions in Budapest - Buda Castle, Gellert Hill, Margaret Island, Hungarian National Museum, Matthias Church, and more.

Book Package: Budapest Tour Packages

13. Helsinki, Finland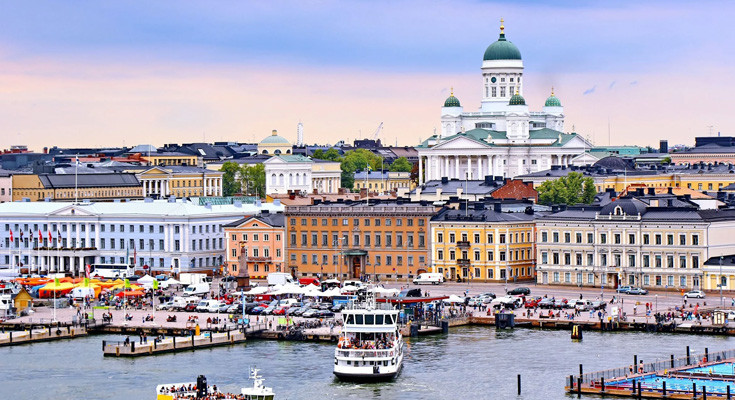 Helsinki is an incredible Finnish seaside city- sprawling with art, culture, and architecture. The charming islands, lakeside cottages, and lush green parks in Helsinki make it one of the most visited cities in Europe to visit. With stunning scenery, spectacular museums, Finnish foods, dazzling churches, and cutting-edge architecture, Helsinki is full of places to see and things to do.

Top Attractions in Helsinki - Kiasma Museum, Linnanmaki Amusement Park, Seurassari Open-Air Museum, Uspenski Cathedral, Helsinki Cathedral, etc.

Book Package: Helsinki Tour Packages

14. Brussels, Belgium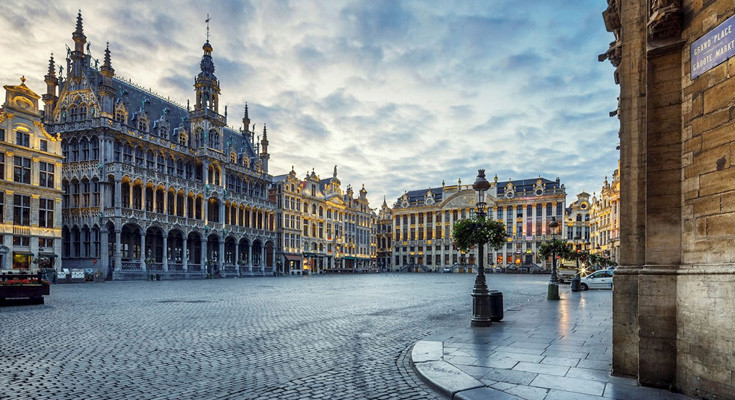 Brussels, an easygoing capital city of Belgium, is one of the best cities in Europe. Stocked up with chocolates & beer, museums & galleries, and historic statues & green parks, Brussels will never disappoint you. There are many places to see and things to do that await your arrival in Brussels. This fascinating small city welcomes you with glorious history and adventurous surprises that will delight your soothing soul.

Top Attractions in Brussels - Grand Place, Town Hall, Royal Museum of Fine Arts, Belgian Comic Strip Center, Palace Royale, Atomium, Mont des Arts, etc.

Book Package: Brussels Tour Packages

15. Istanbul, Turkey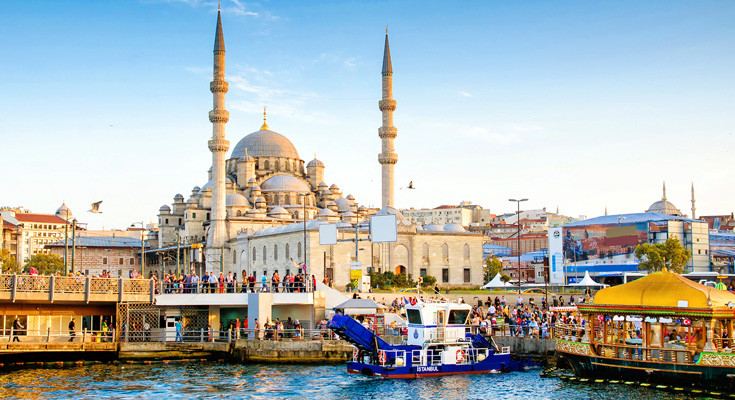 Gateway to Europe and Asia, Istanbul is one of the most beautiful cities in Europe. This city has been one of the most significant and influential cities in the history of the world. Due to its critical location, people flock to this city for various reasons, such as trade and tourism. Therefore, you will find majestic monuments, architectural wonders, vibrant markets, and a plentitude of art at every corner of this gorgeous city. You will be stunned to see the various time-honored attractions, chic cocktail lounges, cultural scenes, and elegant couture every here and there.

Top Attractions in Istanbul - Dalia Beach, Basilica Cistern, Topkapi Palace, Blue Mosque, Hagia Sophia, Istanbul Archaeology Museum, Spice Bazaar, Grand Bazaar, etc.

Book Package: Istanbul Tour Packages

16. Santorini, Greece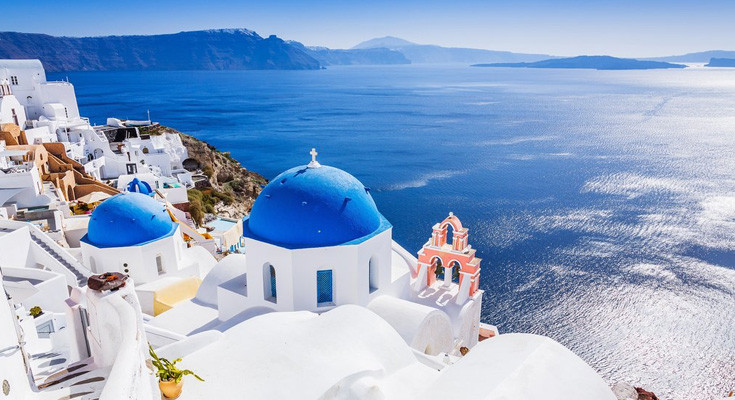 Pearl-white buildings, Marvelous sunsets, Stunning windmills, colorful bougainvillea, and blue-domed churches paint a soothing picture of Santorini. It is one of the best cities to visit in Europe that ultimately captures a tourist's soul. From newlyweds to families, Santorini tops everyone's bucket list destination. It's almost impossible to miss any part of this beautiful city- sunset, clifftops, multi-colored beaches, archeological sites, and small villages. At every lane, you will find something worth remembering about this place.

Top Attractions in Santorini - Fira, Oia, Red Beach, Archaeological Museum, Pyrgos, Ammoudi Bay, Open Air Cinema Kamari, etc.

Book Package: Santorini Tour Packages

17. Madrid, Spain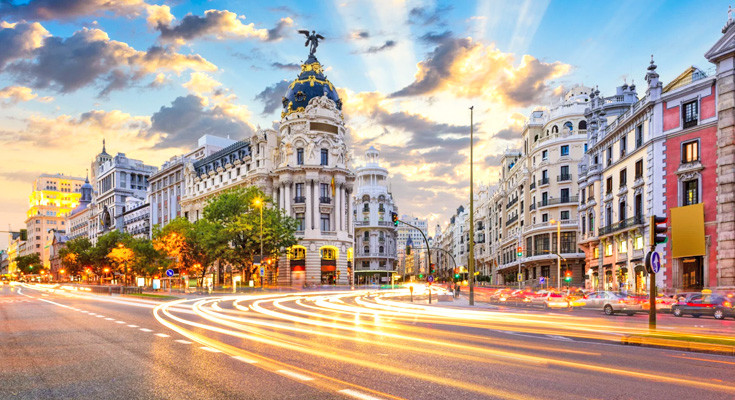 Sunny Summer, Energetic, Culturally-rich, and Bustling nightlife are what define Madrid better. Madrid is one of the most visited cities in Europe that is always buzzing with energy. The city offers many unspoiled attractions and museums filled with amazement and wonders. City's wide avenues guide you through stunning architecture as you go to art museums, historical monuments, and pleasant gardens. Madrid is a modern metropolis full of stories to tell.

Top Attractions in Madrid - Buen Retiro Park & the Crystal Palace, Royal Palace & Gardens, Plaza Mayor, Temple of Debod, Puerta del Sol, etc.

Book Package: Madrid Tour Packages

18. Munich, Germany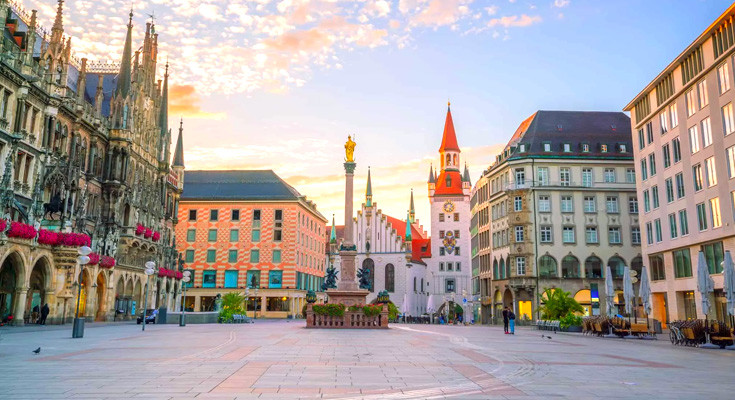 Packed with plenty of historic landmarks and museums, Munich is one of the best cities in Europe. Sprinkling architectural brilliance in every corner of the city, Munich boasts cultural sights and medieval towns to represent its old charm. Famously known for its seasonal festivals, the city offers tourists a chance to indulge with locals. Overall, Munich is a versatile tourist destination offering some unspoiled surprises for tourists.

Top Attractions in Munich - Marienplatz Square, Olympiapark, The Frauenkirche, English Garden, Nymphenburg Palace & Gardens, Munich Residenz, Viktualienmarkt, Christmas Markets, etc.

Book Package: Munich Tour Packages

19. Stockholm, Sweden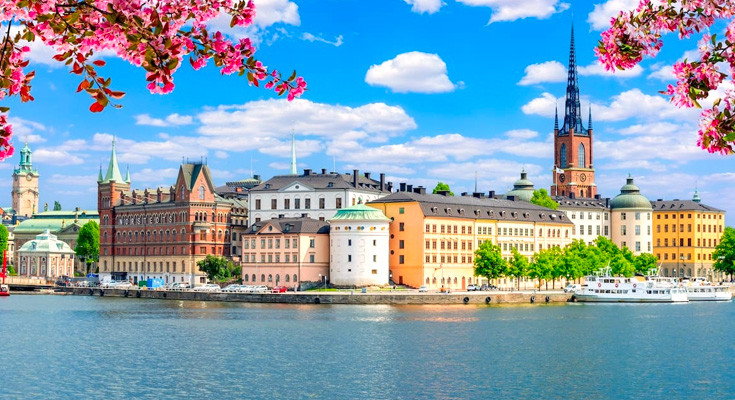 Decked up with modern & traditional architecture, green spaces, glittering waterways, and charming cobbled streets, Stockholm is one of the largest cities in Sweden. Fondly known as "Beauty on the Water" by locals, Stockholm is one of the most beautiful cities in Europe. This city offers a captivating look into everything from art to architecture. The breathtaking art galleries and world-class museums in Stockholm attract tourists of all ages. There are expansive parks, endless waterways, and beautiful islands to explore the outstanding outdoors.

Top Attractions in Stockholm - Gamla Stan, Vasa Museum, Stockholm Boat Tour, ABBA The Museum, Skansen Open-Air Museum, Royal Palace, The National Museum of Fine Arts, etc.

Book Package: Stockholm Tour Packages

20. Copenhagen, Denmark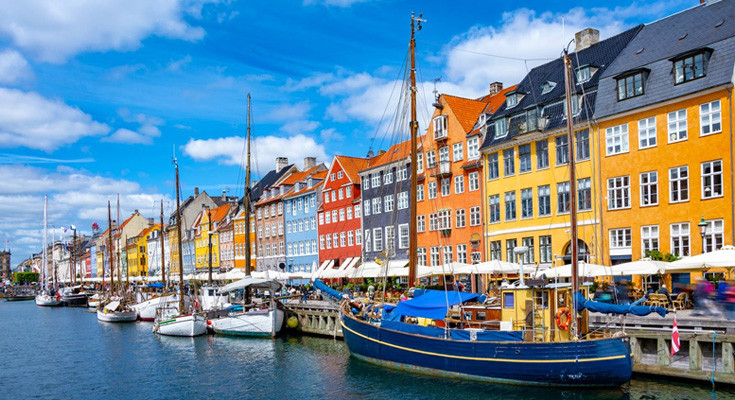 Copenhagen, the largest city in Denmark, used to be a Viking fishing village until the 15th century when it became the capital of Denmark. This city has a distinctly European feel- a friendly street-life and vibrant cafe culture will make you come to this place time and time again. Copenhagen is one of the best cities to visit in Europe, which boasts beautiful landscapes, rich cultural heritages, architectural marvels, and memoirs of the past. The city has its share of glorious moments and turbulent European history. Recently, Copenhagen received the title of the "best city to live in".

Top Attractions in Copenhagen - Tivoli Gardens, The Little Mermaid, The David Collection, Copenhagen Zoo, Nyhaven, Grundtvig Church, etc.

Book Package: Copenhagen Tour Packages

21. Krakow, Poland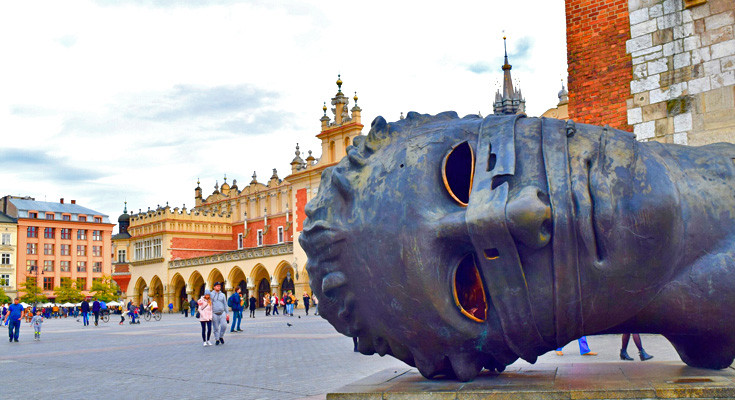 Krakow, an effortlessly beautiful city in Poland, doesn't get the attention it deserves. Located on the banks of the Vistula River, this former capital is one of the top cities in Europe to visit. Filled with art, commerce, and culture, Krakow is a vibrant holiday destination that brims you with great experiences. Krakow offers unrivaled sightseeing opportunities, pretty parks, well-preserved medieval attractions, and live music scenes at every turn. If you are in Poland by any chance, don't forget to visit Krakow and its beautiful surroundings filled with experiences of all kinds.

Top Attractions in Krakow - Krakow's Old Town, Wawel Royal Castle, Krakow Pinball Museum, St. Mary's Basilica, Rynek Underground Museum, Oskar Schinsler's Enamel Factory, etc.

Book Package: Krakow Tour Packages

22. Edinburgh, Scotland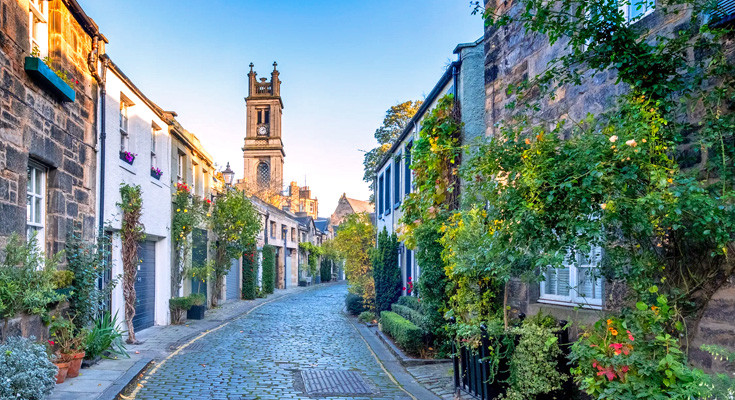 Old World Charm, Majestic Castles, Cultural Pursuits, and Elegant New Towns- Edinburgh is one of the most beautiful cities in Europe. This Scottish capital is a significant center of culture & arts and is well-known for its cheerful festivals. You will find some fun events and entertainment opportunities in this charming city. Edinburgh is home to plenty of attractions that satisfy every travel soul.

Top Attractions in Edinburgh - Calton Hill, Edinburgh Castle, Scott Monument, Arthur's Seat, The Queen's Gallery, Royal Mile, National Museum of Scotland, Princes Street, etc.

Book Package: Edinburgh Tour Packages

23. Dubrovnik, Croatia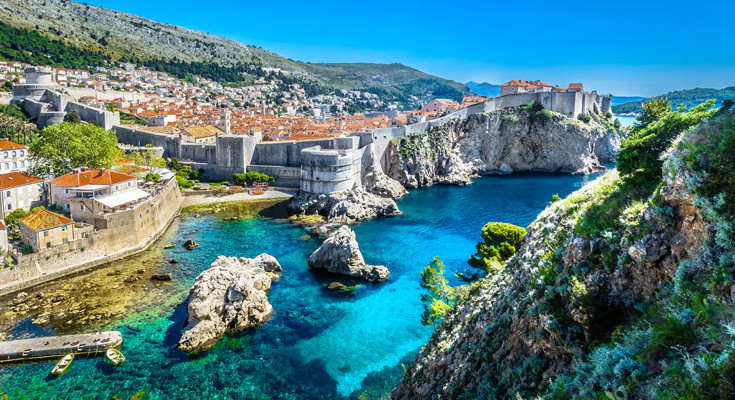 Known as the Pearl of the Adriatic, Dubrovnik proffers a wealth of impressive attractions for tourists to explore. Dubrovnik is one of the best cities in Europe- home to numerous cultural activities and festivals. If you are in Dubrovnik, take a walking tour of picturesque old streets, witness the cathedral & treasury, and admire the beauty of ancient palaces & fortifications. Dubrovnik's medieval forts and walls are adorned by a seashore that offers several beaches and beautiful islands. All-in-all, you will capture the best sights of beauty in Dubrovnik.

Top Attractions in Dubrovnik - Stradun, Sponza Palace, Fort of St. John, Copacabana Beach, Sipan Island, Dominican Monastery, Dubrovnik Cathedral, Lupus Island, etc.

Book Package: Dubrovnik Tour Packages

24. Tallinn, Estonia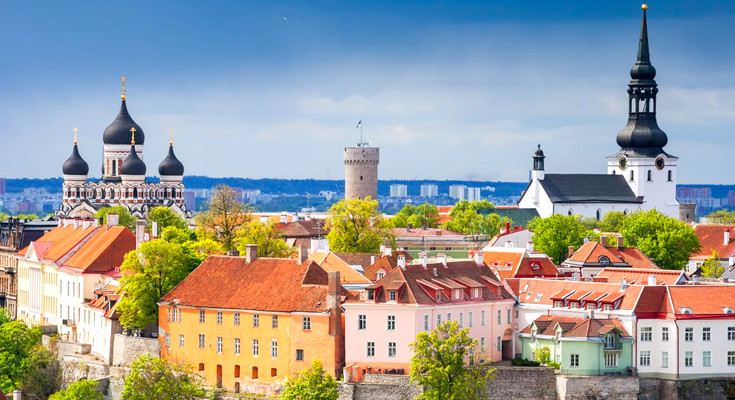 Tallinn, the capital of Estonia, bursts with delight in every corner. Despite being rich in history, this city is filled with major modern tourist attractions. This pretty and picturesque place is one of the most loved cities in Europe to visit. Steeped in history and having a fascinating past, this city is an ideal place to explore. With a wealth of things to do and intriguing attractions to discover, Tallinn is a brilliant holiday location in Europe.

Top Attractions in Tallinn - St. Catherine's Passage, Kumu Art Museum, Town Hall, Estonian Open Air Museum, Kadriorg Park, Old Town, Tallinn TV Tower, etc.

Book Package: Tallinn Tour Packages

25. Dublin, Ireland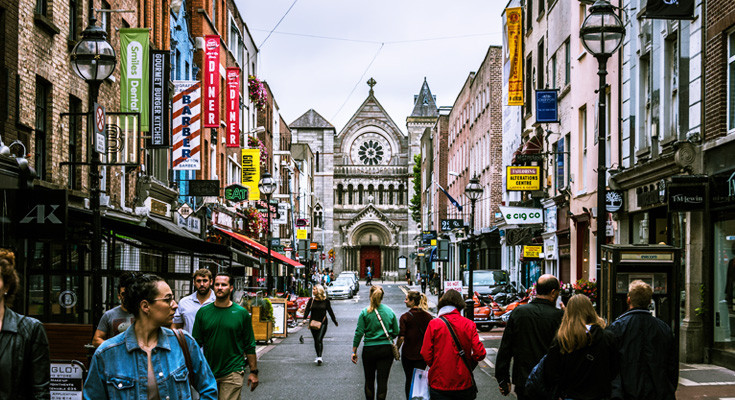 As one of the most charming cities to visit in Europe, Dublin is full of art, cultural attractions, centuries-old traditions, and ancient roots. From the warm hospitality of locals to the long east coast, Dublin is an ideal place in Europe for a holidayer. Whether you want to go on mountain excursions, city day trips, or see coastal attractions, Dublin has everything you need in its bucket. If you ever visit Ireland, don't forget to visit this otherworldly destination.

Top Attractions in Dublin - Irish Museum of Modern Art, Dublin Castle, Trinity College, Grafton Street, The Little Museum of Dublin, National Gallery of Ireland, etc.

Book Packages: Dublin Tour Packages

Plan Your Next Vacation to Europe with Dook!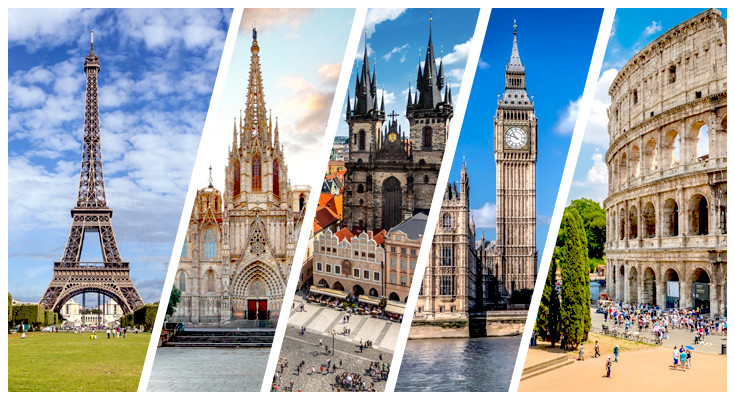 Europe is such a gigantic continent that it is always tough to pick which country to visit first and which to leave for later. From Denmark to Sweden, Greece to Italy, Poland to Hungary, and Germany to the Netherlands, each country has beautiful cities that attract millions of tourists. If you ever have to wonder which cities you should visit in Europe, then go through our list of top cities to visit in Europe.

Dook International has many exciting Europe tour packages which you can personalize according to your travel needs. Our travel packages are pocket-friendly, and you don't need to spend hefty amounts to travel to Europe. So, don't wait and leave for your much-awaited Europe tour.

Read More: Best Countries to Visit in Europe