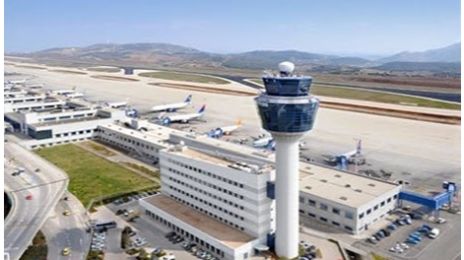 Athens International Airport
Acropolis Museum
The Acropolis Museum is an archaeological museum focused on the findings of the archaeological site of the Acropolis of Athens. The museum was built to house every artifact found on the rock and on the surrounding slopes from the Greek Bronze Age to Roman and Byzantine Greece. It also lies over the ruins of a part of Roman and early Byzantine Athens. The museum was founded in 2003 while the Organization of the Museum was established in 2008. It opened to the public on 20 June 2009. More than 4250 objects are exhibited over an area of 14000 square metres. The Organization for the Construction of the new museum is chaired by Aristotle University of Thessaloniki Professor Emeritus of Archaeology Dimitrios Pandermalis.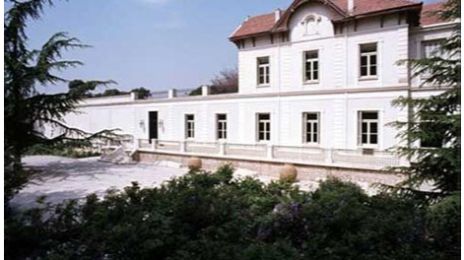 Thirassia Riva
Therasia also known as Thirasa is an island in the volcanic island group of Santorini in the Greek Cyclades. It lies north-west of Nea Kameni a small island formed in recent centuries by volcanic activity and thus marking the centre of the island group. Therasia is the second largest island of the group the largest by far being Thera. Therasia has a land area of 9.299 square kilometres and its population was 319 inhabitants at the 2011 census. It is part of the municipal unit of Oia. Thera and Therasia were separated by the Thera eruption. At Knossos in a LMIIIA context seven Linear B texts while calling upon all the gods make sure to grant primacy to an elsewhere-unattested entity called qe-ra-si-ja and once qe-ra-si-jo. However this probably refers to a god or a person rather than to an island Qherasia Therasia. Anciently the island of Therasia possessed a town of the same name. Thirasia is also the book of Greek poet Dimitris Varos that became a music album and theatrical performance by Greek composer Giannis Markopoulos under the title Daring Communication - Electric Theseus.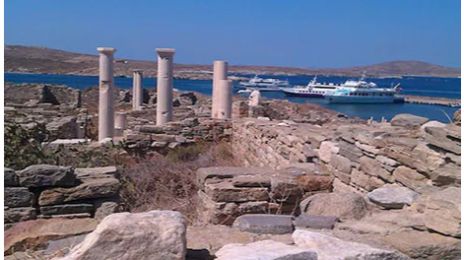 Dilos
The island of Delos near Mykonos near the centre of the Cyclades archipelago is one of the most important mythological historical and archaeological sites in Greece. The excavations in the island are among the most extensive in the Mediterranean ongoing work takes place under the direction of the Ephorate of Antiquities of Cyclades and many of the artifacts found are on display at the Archaeological Museum of Delos and the National Archaeological Museum of Athens. Delos had a position as a holy sanctuary for a millennium before Olympian Greek mythology made it the birthplace of Apollo and Artemis. From its Sacred Harbour the horizon shows the three conical mounds that have identified landscapes sacred to a goddess in other sites one retaining its Pre-Greek name Mount Kynthos is crowned with a sanctuary of Zeus.
Things to Do in Greece
Do what makes you happy