Top Bishkek Tour Packages
Our tours let you travel to Bishkek in all seasons whether summer on snowy winters. We have also designed a variety of tours which give you options like taking a motorcycle tour or clubbing Bishkek with other Central Asian cities.
Discover Bishkek (Kyrgyzstan)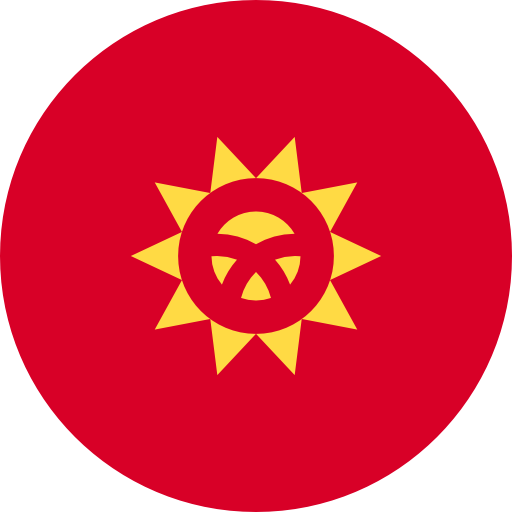 A city with leafy walkable streets, soviet-style architecture and magnificent mountains surrounding it, Bishkek will give you a peek into the Kyrgyz culture.
Bishkek is the capital and largest city of Kyrgyzstan. The city is relatively young with a population of a little more than 1 million people making it the most populous city of the country. As the country has liberal visa rules, many tourists flock to the city to start their silk route adventure. Recently, the quiet leafy streets of the city has caught the fancy of foreign tourists who enjoy the soviet era architecture of the city and like to hang out at its many cafes.
Airports
Bishkek/Manas Airport
Best time to visit
Jun-Sep
Climate Types
Mediterranean, Humid Continental
Experiences in Bishkek
Bishkek is a quiet and leafy city which gives families and solo travellers alike an escape from the fast pace of a big city while enjoying the perks of vacationing in a big city. Book a tour with Dook today to get the most out of a stay in Bishkek.
Top Attractions in Bishkek
Bishkek has all the ingredients of a vibrant Central Asian city - Historical monuments, leafy lanes, Bazaars, great food and mountains in the backdrop. Dook Travels will take you on a journey of the top attractions of Bishkek.
Plan A Trip To Bishkek
Explore the leafy cultural city of Bibshek with Dook Travels
Bishkek is the perfect Central Asian city for a traveller to unclench and unwind. It has all the perks of a Central Asian city, however, it is less populous than its famous neighbours and relatively slow-paced. The most fun feature of the city are its Bazaars with Osh Bazaar taking the place of honour among all the Bazaars. Osh Bazaar is where all the locals come to shop and while you browse the stalls, you can soak into the Kyrgyz culture. The Bazaar is like a maze and you can easily spend a whole day here. You will find everything from Homemade Honey to candies to take back home for your friends. Dordoy Bazaar is another colossal public market where you can buy a variety of things from curtains to stationery but you will have to bargain a lot. This market also sees a huge influx of Chinese goods. After a day at the Bazaars, tourists can spend the afternoon strolling through one of Bibshek's many parks like Oak Park and Erkindik Park. While Oak is visited by families with small children, Erkindik hosts art exhibitions every few weeks. To pamper yourself, head to one of the bathhouses in the city. Zhirgal Banya is highly recommended even though it's not really an architectural masterpiece, however, you can spend a relaxing day over here. For coffee aficionados, Bishkek is literally heaven-sent. The city has innumerable cafes with good wifi networks where the young populace of Bishkek spends their afternoons. The Sierra coffee cafes in Bishkek are worth a visit and so is Adriano Coffee. The food of Kyrgyzstan is heavily influenced by its neighbours. When in town, do sample the Kuurdak and Paloo dishes. Bishkek, while quiet during the day, lights up at night because of its nightlife. The city has many bars and pubs where you can dance to a DJ or listen to a Live Band. Zusmanovich's Suitcase and Coyote Ugly are two very popular bars of the city which are thronged by locals and tourists alike. The easiest way to get around Bibshek is on foot as it's a very walkable city, however, if you have to go far you can take buses and marshrutkas.

Bishkek is a sleepy city where a traveller can unwind and relax while enjoying the perks of living in a big city. At Dook Travels, we have done a lot of research to come up with itineraries that offer the best of Bibshek while keeping in mind your comfort and safety.