Top Interlaken Tour Packages
Interlaken is a very famous tourist destination in the Bernese Oberland in Switzerland. It's an ideal location, close to the Jungfrau Mountain Range, reachable from Zurich and squeezed in between two lakes. Interlaken, one of the most well-admired tourist destinations in Switzerland, is a popular location for outdoor activities lovers. There is more in Interlaken Tour Packages than just a single street lined with inns and jewelry shops. Besides, boat tours to the city's two lakes, Thun and Brienz, there is lot more to see, including trips by rail and cable car to the adjacent mountains.
Things to know about Interlaken (Switzerland)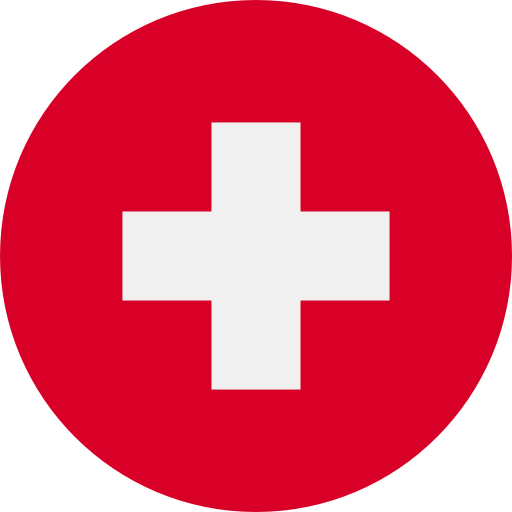 Interlaken is a true gem owing to its high winter peaks, gorgeous surroundings with sailing opportunities in Lake Thun and the possibilities to walk, trek and go for bike ride. Both Thun and Brienz are easily accessible and you can see reflections of cities and mountains in their clean waters. This make the destination well worth a visit, a must-see, in addition to its castles and quaint train trips. The passenger boats operate on Lake Thun in the Jungfrau Region from April to October. The visitors can travel by boat to other locations along the lake, hence every credit goes to such well-weaved Interlaken Packages.
Best time to visit
Jun-Sep
Climate Types
Continental
Experiences in Interlaken
Interlaken, located in the middle of Switzerland between two lakes, is surrounded by stunning scenery. It's a popular location for tourists and participants in adventure sports. Those looking for an adrenaline rush, head to Interlaken. Adrenaline junkies are likely to enjoy it because it is recognized as Switzerland's adventure capital. Whether you enjoy skydiving or bungee jumping, river rafting, or cannoning, you'll find your specific adrenaline here with Dook's Interlaken Holiday Packages. As Interlaken is situated between the lakes, it's a great location to cool off during summer. Alternatively, you might board a lake cruise and cruise across the tranquil waters while soaking up the sun or simply unwinding and admiring the nearby mountains. There is no doubt about it that the location is absolutely stunning.
Top Attractions in Interlaken
If you want to see more than just the Bernese Oberland's mountains, Interlaken is a great choice. It is ideal for the people looking for adventure or who wish to shop at one of the local tourist or jewelry stores. As Interlaken is situated adjacent to numerous neighboring mountains in the Jungfrau region, it makes a great starting point for exploring the amazing region. You are particularly near the mountains namely Eiger, Mönch and Jungfrau.
Plan A Trip To Interlaken
With its high peaks offering some of the best winter activities, stunning scenery, boating opportunities on Lakes Thun and Brienz, and many other outdoor activities including walking, hiking and bicycling, Interlaken is one of the best holiday destinations in Switzerland. This location offers a wide variety of year-round mountain sports as well.

Interlaken is a well-liked resort for outdoor sports enthusiasts in addition to being one of the most popular tourist attractions in Switzerland. With its attractions and picturesque setting, Interlaken makes a perfect home base as well as a wonderful vacation destination. So, why wait more? Book Dook Travels' Interlaken Holiday Packages now.

When you visit Interlaken, you can choose from a wide variety of excursions. Tourists that enjoy adventure have a wide variety of outdoor activities. Here are a few of the things you can do on Interlaken Tour:

1. Tandem Paragliding: If you have the courage to soar to great heights, try tandem paragliding. A skilled pilot can take you above Interlaken's well-known region. Even little children will appreciate the ropes course. You may try out various rope courses at a rope park that is close to Interlaken West.

2. Helicopter skydiving is yet another fantastic outdoor activity in Interlaken. You will experience an exhilarating free fall after your chopper has carried you to breathtaking heights before you land in the village below.

3. The Jungfrau is the highest mountain peak in Europe and is also referred to as the roof of Europe for the same reason. This is one of the most visited locations in Interlaken and is positioned at a height of 3,466 meters above sea level.

4. The Sphinx Observatory, one of the tallest astronomical observatories in the world with breathtaking views, is accessible through the Jungfrau line from the town. The voyage is memorable since the train station at Jungfraujoch is the highest across Europe, which is only accessible by a cogwheel train.

Where you can shop in Interlaken?

Metropol Gallery is the most well-known and respected store in Interlaken. In this premium center, the trading pavilions of the most illustrious businesses are gathered. It is enjoyable to shop for upscale Swiss watches from renowned companies like Swatch and Victorinox, as well as to select gorgeous new outfits and jewelry. The majority of the visitors to this gallery are well-off and people who enjoy shopping at high-end boutiques due to the gallery's price point.

All chocolate aficionados in the city are aware of the Chalet store. Numerous types and forms of chocolates are offered for sale. Beautiful gift chocolates baskets, uniquely figured and vintage tiles are all available to customers in large quantities. Every single chocolate product is handcrafted.

Best Places to Eat & Drink in Interlaken

Visit one of these Interlaken eateries, help satisfy your appetite and give a break to your cravings in this Interlaken Tour. Here, you can eat Korean, Italian, or Indian food. Enjoy dining at amazing establishments while taking in Interlaken's breathtaking natural surroundings.

The Michelin Guide has given the Victoria Jungfrau Grand Hotel and Spa's La Terrasse restaurant high marks. It can make you wonder if you're really in Interlaken because of its fame for French and other cuisines from around the world. One of Chef Lukas Stalder's creative dishes that you simply must try is the roasted scallops with lemon verbena kefir.

You can dine at the Top o'Met restaurant in the hotel Metropole's terrace while admiring a spectacular view of the Alpine Alps. They have delectable handcrafted ice creams that you must sample, along with a beverage of your pick out. It is a must-to-visit location if you're traveling to Interlaken because of the welcoming atmosphere and helpful employees. This hip beer bar and restaurant are well known for its extensive selection of beer and booze. The vista of the Alps also greatly improves your day. You feel at home in the restaurant because of its inviting decor. You must sample the specially brewed beer from Husi Bierhaus with the crispy onion rings, wings, or nachos topped with real cheese.

Travel Tips For Travelers

Interlaken is apt destination to visit during the summer from June through September. It continues to be a comfortable 18°C to 20°C outside. Wandering strolls, trekking, mountaineering and other adventurous activities are ideal at this time. Around 250 people dress up in medieval garb for the renowned William Tell festival, which takes place in July and August and stages Schiller's well-known drama. Since 1912, it has been shown here every year!

Whether you are an explorer or an adventurer, Dook International's all-inclusive Interlaken packages have you covered.
Explore Packages: Switzerland Tour Package