Incredible journeys to Mauritius with DOOK!
No matter your travel style, we have a Mauritius package tailored for you
Mauritius Tour Packages
Explore Mauritius with DOOK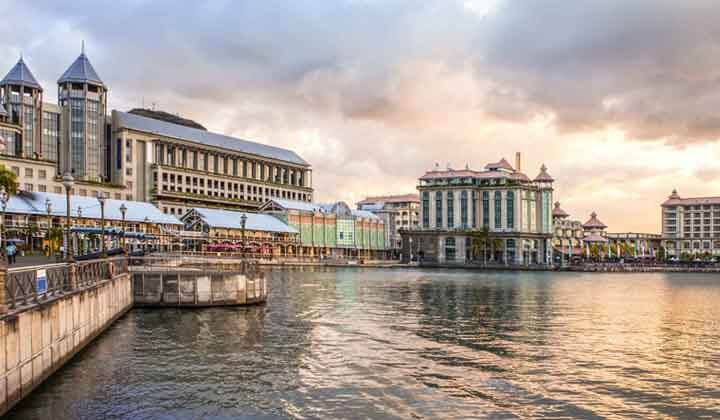 Mauritius: The tropical haven of blue and beyond…

Dook gives you ample reasons on why this year-round destination is an absolute definition of 'blissful'

As once an islander told Mark Twain- "Mauritius was made first and then heaven; heaven was copied after Mauritius", the sheer beauty of this beautiful country is truly indescribable. With a captivating coastline running along the sun-drenched beaches and sapphire blue waters that belong in a fantasy, this island nation nestled in the Indian Ocean off the southeast coast of Africa tempts far fewer travellers than it should but those who explore it and are willing to go beyond those blues are abundantly rewarded. No surprise that after your Mauritius Trip, you are sure to come back home with your heart singing and your soul fed with delight.

There's so much more to Mauritius than what meets the eye. The island perfectly balances leisure and luxury, with adventure and excitement. While tropical islands that are encircled by colourful coral reefs have always been a classic selling point for Mauritius, other segments such as water sports adventure, gastronomy, history and culture, have now become the major draw cards for the tourists visiting this island nation. Besides a relaxing beach vacation, you can explore the colourful Port Louis, stuff yourself with some amazing local culinary delights, skydive out of a plane, do sunset yoga, taste the locally made rum, swim with dolphins, trek up to the Les 7 Cascades, meander in the markets and do a whole lot more that's purely enchanting. These tourism assets have become Mauritius' strength, especially since they are backed up by top-class beach resorts and hotels.

Undeniably, no place on earth matches the heavenly feels of Mauritius and this world-class destination deserves to be seriously explored. So if paradise is your goal and Mauritius is on your mind, Dook is here to fulfil your travelling dream. Our experience-rich Mauritius Holiday Packages let you discover the magical sights of this island nation that invite you for nothing but an inquisitive exploration!

Capital: Port Louis
Languages: English and French are regarded as the official languages while Mauritian Creole is also commonly spoken amongst the locals
Currency: Mauritian Rupee (MUR)
Driving Side: Left
Best Time to Travel: One may choose to travel in between either May and June or during September and October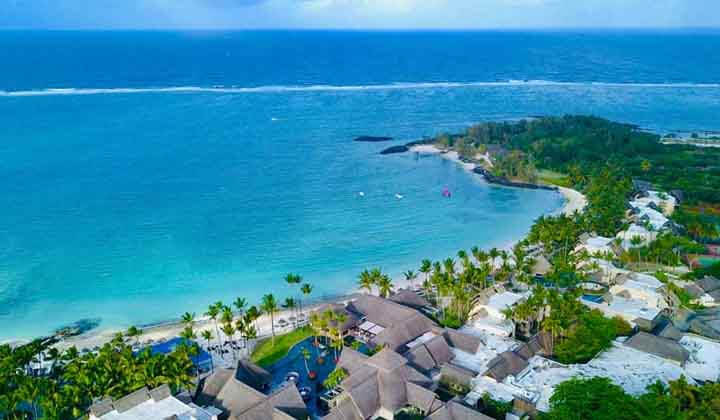 Explore Mauritius:

With its stunning lagoons, crystal white beaches, elevated peaks, smiling people, mouth-watering cuisines and adventure activities galore, Mauritius easily ticks the boxes of anyone's definition of an idyllic paradise. This vacationer's haven is a flamboyant bouquet of everything that makes your trip worth every penny– whether it's a family outing, a romantic honeymoon trip or just a leisure solo or a group tour, you will never return disappointed.

Dolphins gliding around you during the diving session and a great snorkelling experience over coral seascapes, facilitated by a dramatic ocean setting call for exploring some memorable dive sites here. Hiking trails making way through the rainforest of the Chamarel Mountains, extending into waterfalls and blue-hued lagoons call for special attention. Not just these nature experiences are worth all the hype, but the very culinary identity of Mauritius is defined by its nuanced cuisines influenced by the Indian, French, African and Chinese cultures that have made their way eventually to your stomachs. If you are longing for a typical touristy outing, the streets of the capital Port Louis are flanked by busy markets and cosy cafés.

Keeping your tastes and budgets in mind, the expert team at Dook thoughtfully creates the Mauritius Tour Packages with recommendations that go well beyond just lounging in the sun.

1. Port Louis: Intermingling the vivid vibes of past and present

The thriving capital and main port of the island of Mauritius, Port Louis is set against a beautiful hilly backdrop on the edge of the western Indian Ocean. Rising from being a French settlers' colony way back in the 18th century to becoming a modern metropolitan today, the blend of past and the present merging here is an interesting sight and therefore, worth the visit! Where on one side you will see the ancient French colonisation architecture as a legacy left behind, just next to these ancient marvels, you can enjoy the view of modern skyscrapers which show the rapid development of the country.

The city's culture with influences from Europe, Middle East, Africa and India, is bright and flamboyant. A mix of ancient and chic contemporary buildings, little European inspired streets, colourful port areas, museums, pubs and casinos will delight you while the local sights, pastel-hued and sunshine-yellow doors with elaborate shutters, delicious food and pristine beaches are sure to spellbind you. You can feast your eyes on a vibrant fruit and vegetable market, letting your senses be aroused by the aroma of spices in China Town with its restaurants serving appetising dishes and craft markets selling funky souvenirs. Some of the most spectacular tourist spots include Caudan Waterfront, Jardin de la Compagnie, Marie Reine de la Paix, Champ de Mars, Baie Du Tombeau Beach, Natural History Museum, Flying Dodo Brewing Company and Ti Vegas Casino.

Include the colourful corners of this city in Dook's specially created Mauritius Holiday packages and we promise you won't return disappointed.

2. Belle Mare: The idyllic chunk of Mauritius

Ever dreamt of a private island that bears a resemblance to an ideal tropical postcard enveloped in pure serenity? Well for real, Belle Mare is one such haven that is all untouched white beaches and sparkling blue waters. Set amid the touristic region on the East Coast of Mauritius and equipped with luxurious hotels and resorts, Belle Mare is a calm hamlet with a year-round holiday-friendly climate; the reason why it is one of the top favourite holiday spots in the Mauritius Tour Packages.

One of the best-kept secrets of Mauritius and a place packed with a myriad of quaint elements, this pristine island is a dreamy affair for every tourist here. From shores that are all liberally drenched in sun and luxurious restaurants adorning the shoreline to thrilling water parks and cascading waterfalls, this bright and quiet city is a surprise package for those looking for an ultimate fun holiday or just a laid back break. While Belle Mare Plage Beach is synonymous with activities like windsurfing, boat rowing, scuba diving and snorkelling and Ile Aux Cerfs beach is for its lagoons and relaxing vibes, the Le Waterpark guarantees to pump up your adrenaline levels with its exhilarating water rides. Grand River South East is yet another wonder that tempts you with its intense cover of flora, azure waters and impressive basalt rocks. Belle Mare also lets the visitors relish the best of seafood, Malay and Thai cuisine preparations coupled with exotic cocktails; whatever your choice is, there is no dearth of good food and a good mood in Belle Mare.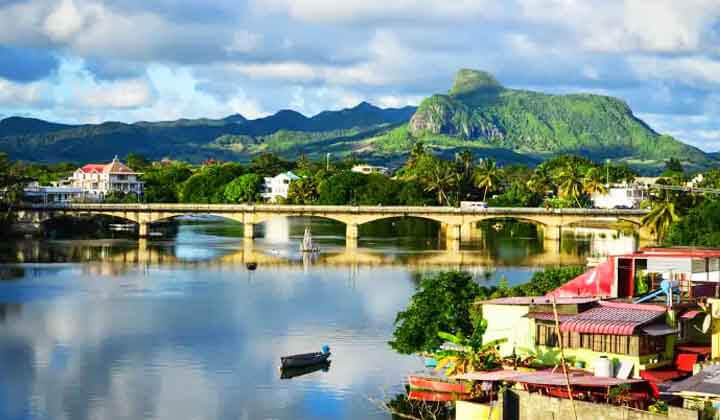 3. Mahebourg: City representing the authentic Mauritian way of life

A quaint colonial town on the southwest coast with an appealing waterfront, Mahebourg may have not seen a major tourist inflow but the authentic charm it retains makes it a delight for the tourists. Mainly home to small family-run guesthouses and no grand resorts, Mahebourg is ideal for low-key travellers who're looking for budget-friendly accommodations away from the crowds. No wonder why it is considered to be a good base for solo travellers who prefer a quieter environment over the bustling nightlife.

Also, a great place to experience the Mauritian side of life where you can see the fishermen heading out on their wooden boats, the unmissable local markets, interesting historic museums, local eateries and street food stalls. The Monday Market is quite famous here, as is the Rault Biscuit Factory. While the former is known as a perfect place to try some local snacks such as gâteaux piments (chilli cakes) and dholl puri (lentil pancakes), the latter lets you savour the uniquely flavoured cookies which are made through a traditional method that remains unchanged even after 150 years of its creation. However, what makes you hang tight to the city are the Ile Deux Cocos (meaning the 'Island of Coconuts') and Ile aux Aigrettes. Ile Deux Cocos is a private island hosting numerous activities like touring the Blue Bay in a glass-bottom boat or water sports like snorkelling and scuba diving. And Île aux Aigrettes is for those who cherish the rare remnants of the coastal forests and is a wildlife buff looking out curiously to spot a range of endangered and endemic wildlife species.

4. Flic-en-Flac: The pill of thrill set in a serene ambience

The west coast of Mauritius has developed much slower than the north but looking at the beautiful villages like Flic en Flac that has developed from a sleepy little fishing village into a thriving town. With its name derived from the phrase 'Free and Flat Land', which was used as an old Dutch proverb, Flic en Flac today is known to be one of Mauritius' leading tourist destinations after Grand Baie, with visitors flocking here all year round to soak in the 'sun, sand and sea vibes'.

The town is a great hideout to spend your Mauritius holiday amidst the lap of nature and get access to the finest beaches, strolls along the beach, a fine lagoon protected by the reef, a wide range of water sports and a calm setting for absolute recreation. The beach of Flic en Flac, fringed with Casuarina Trees and a long stretch of sea and sand, offers the most pleasant settings, incredible sunsets and along the beach, you can find plenty of chic restaurants, hotels, shops and centres. Also, there are plenty of activities that will interest both families and honeymooners alike. So if you're planning to explore this part of Mauritius, you're signing in for extreme fun in a relaxed ambience.

You can make Flic-en-Flac your sole holiday destination or add it to your Mauritius Tour Packages along with unforgettable day trips to Mahebourg. However, in any case, do not miss visiting these Mauritian marvels as they have plenty to offer.

5. Curepipe: The unique mountainous wonder

Known for its lush greenery, crystalline waters and continual rainy season, Curepipe also known as La Ville-Lumière (meaning City of Lights), is one of the well-known and top-visited cities of Mauritius. With the peaks of the Trois Mamelles rising high in the background, Curepipe is unique in every way; it's one Mauritian destination that has matchless mountain panoramas to offer.

Built on one of the island's highest plateaus and at a high elevation, the perpetually rainy climate gives the city a rather surreal feeling, which everyone falls in love with instantly. Whether it includes exploring the mall of Galerie des Îles, getting lost in the middle of the books of Carnegie Library, looking into the ship-building factory at Voiliers de l'Océan, exploring the botanical gardens and the dormant volcano Trou Aux Cerfs, every place here, with its own unique identity, makes the experience worth-a-visit. The presence of the crater of the Trou aux Cerfs volcano, which lies less than three kilometres from the town's centre makes the city an unusually attractive place. It looks like an otherworldly landscape unlike anywhere else in the world and is an essential place to see.

Top Bucket List Experiences in Mauritius

1. Witness the Seven Coloured Earths in Chamarel

One of the most unique spectacles in Mauritius which combines mystery, splendour and geological marvels is the Chamarel Seven Coloured Earth and does not deserve a skip off your Mauritius Tour itinerary. Located in the southwest portion of the island near Chamarel, the region is a relatively small area of dunes comprising sand of seven distinct colours (approximately red, brown, violet, green, blue, purple and yellow). These rolling bad of colours have evolved through the conversion of basaltic lava to clay minerals which creates a unique volcanic geological phenomenon and the reason why it has been listed as a prominent tourist attraction. You can walk around the site, take photographs but not allowed to walk into the area but do not worry as the plenty of space on the observation decks has got you covered. Chamarel waterfalls nearby is another prime spot where you can stop by and click pictures to take back home as Chamarel's colourful memories.

Add this experience to your personalised Mauritius Tour packages and get swayed by the magic of this incredible multi-hued land.

2. Swing to the beats of Sega

Without a doubt, Mauritius has always been counted on top as a country of colour and spirit, of enthusiasm and creativity; a country perfectly embodied by its deep-rooted traditions, one of which has been the most cherished- Sega. Sega Dancing in Mauritius is simply an art form, something that is seen once is sure to exist clearly in your memory for years to come. When you see a performance of Sega here, two things will pop up- one that it's incredibly difficult to defy your urge to join in and two, that the sight and sounds are so gracefully vibrant and colourful. But behind these coloured costumes and energetic music lie a rich history with a significant meaning. As the legend goes, Sega is said to have originated from men and women who worked hard at sugarcane plantations as slaves in Mauritius and who perhaps created Sega as a means of expression, freedom and entertainment. What's more, is that it's been named as an 'Intangible Cultural Heritage' by UNESCO. Each resort in Mauritius is known to have its signature Sega shows, which is just the right way to end an evening filled with music that resonates with the African spirit and songs that represent the authentic Mauritian way of life.

3. Explore the Black River Gorges National Park

Amidst the well-preserved rainforest of Mauritius, there are almost 17,000 acres of gently sloping hills, deep valleys, stunning waterfalls and the unmatched beauty of flora and fauna in the southwestern region- the area described here is the Black River Gorges. It is the largest national park in Mauritius, with the wide expanse of dense forest and highlands making up roughly 5% of the entire Indian Ocean island nation. For many, the significance of the national park is its efforts in sustaining the rich diversity of wildlife that makes Mauritius what it is. Some endangered bird species include the Mauritius kestrel, the echo parakeet, pink pigeon, Mauritian flying fox, Mauritius bulbul and Mauritius olive white-eye can be spotted in the park. Just as it is a retreat to the wildlife buffs, the hikers and adventure enthusiasts can find their kind of escapade in long trails. The park is not just famed for its wildlife and bird watching experiences but also for the countless vistas, waterfalls, and spectacular views, making it an absolute must-visit experience on a trip to Mauritius.

4. Steal a relaxed day to visit the Pamplemousses Botanical Gardens

These magnificent gardens, more popularly known as the Sir Seewoosagur Ramgoolam Botanical Garden are to date the most visited attractions in the country. Created over 300 years ago by the famous French botanist Pierre Poivre, the garden is the oldest in the Southern Hemisphere and boasts a plethora of indigenous plants. In the 18th century, crates of seeds were shipped from around the globe and today more than 650 species of exotic flowers grow in the gardens, including the bird of paradise plant and talipot palms. But what makes it an awe striking sight are giant water lilies (Victoria Amazonica) scattered over the pond in the innermost part of the garden. Their giant lily pads are the same size as tea trays and each plant produces a single flower that opens white and closes red. January is the best time to catch the lilies in full bloom. The best way to enjoy the visit is to hire a local guide to know in-depth about the abundant range of fascinating tree species with interesting tales attached to each one of them. You may also choose to enjoy the charm of Pamplemousses by just wandering at will, strolling along the colourful sun-speckled paths and watching the Java Deers and giant tortoises. Take out time to make a small expedition to the village of Pamplemousses after you visit the garden and see the oldest church of the island still standing, St Francis of Assisi, with its unique architecture that is worth all the praises.

5. Visit the buzzing Grand Baie bazaar

Mauritius is quite a shopping paradise with plenty of bazaars to shop from. Grand Baie Bazaar being one of the most famous of all is popular for street shopping while it caters to all needs of the impulsive shoppers. Located in the heart of Grand Baie city, this colourful covered craft market is famous for handmade trinkets, bright coloured bags, fabrics, textiles and ornaments alongside tourist souvenirs. Be prepared to be lured by the vendors and their amusing catchwords. For jewellery lovers, Grand Baie is a one of a kind treasure. From semi-precious stones, silver or gold jewellery to precious pieces of gems, anything rare of a sort can be bought in several shops. Once you are done haggling around the busy stalls, a quick bite from the delicious street food serving the Mauritian delicacies is a must-try experience.

6. Take in the splendour of Seven Cascades

The Tamarind Falls (also known as Tamarin Falls or SevenCascades) is yet another place of interest in Mauritius among many tourists, owing to its untamed natural beauty. The reason why this series of waterfalls is called Seven Cascades is that it comprises seven cataracts of Rivi`ere Tamarin. Situated on the central plateau, at a height of 300 meters, Tamarin Waterfalls also offers several opportunities for different adventure activities. The Tamarind Falls hiking is one of Mauritius's top activities which you really should not miss. You can also choose to swim in the cool waters of the river, jump off the cliff, go canyoneering and or just hike in the forests close by.

7. Savour the gastronomic pleasures in the Mauritian food

The country of Mauritius is truly diverse and this diversity reflects clearly in its food and no wonder why a huge part of discovering and understanding Mauritian culture starts and ends on its food. Described as the melting pot of flavours, Mauritius offers a wide array of food that depict an extraordinary culinary richness taken out from various cultures, most of them giving a Creole, Indian and Chinese twist. On every table in Mauritius, whether in a hotel or at home, you will relish flavours that may remind you of other countries but are unique to Mauritian culture. Commonly found on the streets are dholl puris, chilli cakes ("gateaux piment"), samoussas, dumplings ("boulettes") and fried noodles. And being a land that is surrounded by sea, Mauritius will always live up to your expectations when it comes to seafood; baked, fried, roasted- there are plenty of varieties to please your taste buds. Don't forget to try the 'heart of palm' salad which is quite famous in Mauritius and hardly pinches the pocket. You can also become a part of the food festivals that are held throughout the year, such as the China Town culinary festival, which focuses on Chinese-Mauritian cuisine and the Port-Louis bread festival, among others.

8. The Mauritian beaches are calling and you must go!

Mauritius is reputed to have some of the most amazing white coral sand beaches and crystal blue lagoons that contrast brilliantly with a stunning backdrop of black volcanic mountains. These picturesque Mauritian beaches seem like an utmost reflection of Mother Nature who has tried to paint all the possible hues of blue, white, golden and green on a blank canvas. The best beaches that are definitely worth a visit are Pereybere, Tamarind Beach, Flic en Flac, Le Morne, Belle Mare, Blue Bay and Ile aux Cerfs. The best way to discover the differences between the North, East, South and West, is to drive around the coast visiting the different beaches. Each region has its exclusivity and the untouched beaches are like so many treasures waiting to be found.

9. Ever heard of an Underwater Waterfall? Mauritius has one!

Mauritius having an abundance of unique natural gems never ceases to amaze its visitors. It is also the only place in the world where you can see an underwater waterfall. Yes, you heard it right. This rare Mauritius waterfall is one such incredible attraction, where the silt under the Rivière Noire creates a beautiful illusion of water flowing below the actual surface, looking as if Mother Nature has dug open an underwater waterfall. People from around the world come to see this exceptional wonder. Helicopter rides from high above are quite popular among the tourists, giving them a bird's eye view of the breathtaking view.

10. When in Mauritius, do try its specialities- sugar, rum and tea

Sugar and tea have been the two most prosperous industries in Mauritius for a long time and still have a privileged position in the country today, even if these sectors are no longer considered the pillars of the economy. But the rum still remains extremely popular. If you go for a tour to L'Aventure du Sucre museum in Pamplemousses which was once a sugar factory, you will be able to get a fascinating glimpse at how the country's history is intertwined with sugar. Do stop for a rum tasting, followed by a gourmet break at the museum's restaurant before continuing your tour. On the southern part of the island, the Tea Route is also extremely popular with tourists and allows them to visit traditional tea plantations, tea factories and museums to learn about how tea is made. Tastings are also on the menu so you can sample the unique tea blends including the signature Mauritian Vanilla tea and bring home various flavours and rare by-products such as tea chutney!

Book an experiential Mauritius Tour with Dook

Undoubtedly, Mauritius gives you brilliant reasons to explore its wonders, leaving you spellbound at the very first look. And Dook being a channel to kick start your exceptional journey ensures that you are all set to embark on an unforgettable trip. Apart from familiarising you with its melange of different cultures and popular sites, we also recommend the lesser-discovered corners of Mauritius that fuel the overall excitement. Head out for an experiential trip and book one of our bespoke Mauritius Holiday Packages today!