Incredible journeys to Turkey with DOOK!
No matter your travel style, we have a Turkey package tailored for you
Turkey Tour Packages
Explore Turkey with DOOK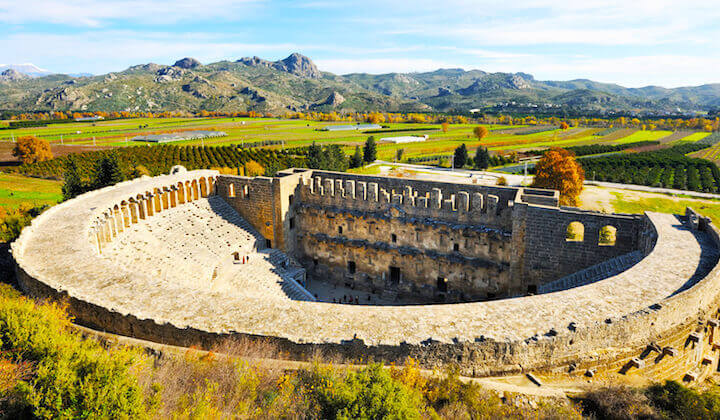 Turkey is country located in Western Asia with small part of it falling on Balkan Peninsula in Southeast Europe. The region of current Turkey has seen inhabitation of several civilizations throughout its history which includes Assyrians, Greeks, Thracians, Phrygians, Urartians, and Armenians. The history of region of current Republic of Turkey can be understood by knowing the history of Anatolia, the Asian part of Turkey and Eastern Thrace, the European part of Turkey. Modern time Turkey had Seljuk Empire in the medieval times and Ottoman Empire after that which ruled for 700 years from 13th century which collapsed only after World War I and Republic of Turkey was founded in 1923.

So, the history of the land is fascinating and this is the reason why Tourism in Turkey is also mainly around historical sites. But your Turkey Tours is not limited to just historical sites as the country also has several seaside resorts alongside Aegean and Mediterranean Sea coasts. Today, Turkey is famous as a tourist destination for cultural heritage, various popular sights, spa and health care.

Turkey Tourism and Tour Packages

Turkey is a super cool travel destination. What you need to explore this amalgamation of historical footprints and urban infrastructure is one of the best Turkey Tour Packages. With best Turkey Holiday Packages you can enjoy each place of your liking in Turkey. You can choose best attractions of the land among Istanbul, Ankara, and Cappadocia, Pamukkale, Bursa etc. or you can choose to visit them all.

Whether you are going solo, with family or with friends, Turkey Tour will be a life time experience. For a mini tour, long tour or extended tours, just buy the best Turkey Holiday Packages and you can enjoy the best time in Turkey. And your search for the Best Turkey Tour Packages stops with us as we have at all for you to provide you a tour where you can have an amazing time without a hint of worry.
---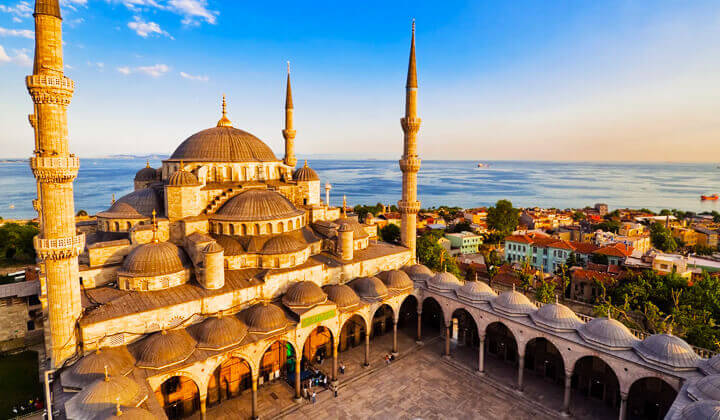 Turkey Attractions: What to See in Turkey?

Since 2014, Turkey has continuously seen over 30 million of foreign visitors coming to the country each year. This is because of several reasons and one of them is Turkey Attractions. Main Turkey tourist sights include Istanbul, Ankara (capital city), Cappadocia, Ephesus, Bodrum and more. These places in Turkey have several attractions making them prime Turkey tourist spots. Today, Turkey happens to be one of the top tourist destinations in the world. The rich history, stunning scenery and several wonderful places to visit are the key reasons for it. So, with best Turkey Packages you can also enjoy a great time here as there are plenty of Things to do in Turkey.

Top Tourist Cities to Visit in Turkey

There are numerous places to explore in Turkey. With best Turkey Tour Packages you can see spectacular sights, exciting events and cultural festivals In Turkey. Turkey is a beautiful country offering you lot of fun, joy, happiness and never-ending memory. Some of the Top Tourist Cities to Visit in Turkey are:

1. Istanbul

Istanbul is one of the most popular tourist destinations not just in Turkey but the world so to say. The city is a popular destination for holiday and business visitors both. Super urban and one of the world's best cities, Istanbul has plenty of attractions for the visitors which you must explore on your Istanbul Tours. Istanbul is known for several of historical attractions from the times of Byzantine and Ottoman empires. Some of these names include Galata Tower, Hagia Sophia Museum (AyaSofya), Topkapi Palace, Blue Mosque, Istanbul, Basilica Cistern, Church of Hagia Sophia, Grand Bazaar, Pera Palace Hotel and the Spice Bazaar. Next time you can surely plan for a Istanbul Trip.

2. Ankara - The Capital City of Turkey

Ankara is the capital city of Turkey. Ankara at the outset may look boring city to you but Ankara has lot to offer if you see it closely and spend some time here. Well-designed Ankara Tours are available which give you opportunity to explore the city. Ankara is Turkey's second largest city, and home to the Grand National Assembly of Turkey. Ankara is a historical city with existence dating back to the Stone Age. The city saw several civilizations and thus those who love to explore this element of the city must spend some time in Ankara. An Ankara Trip can be even more exciting by visiting the great museums, parks and places like Ankara Castle, Ethnography Museum of Ankara, Atakule, Kocatepe Mosque and Altinkoy Open Air Museum. Everyone is welcome to Ankara any time of the year.

3. Cappadocia

Cappadocia is another historical city in Central Anatolia region in Turkey. Cappadocia is famous for its historical and cultural heritage, natural wonders and fairy tales. Today, Cappadocia is a popular tourist destination in Turkey. Cappadocia has been given its name as a triangle of land that lies between Nevsehir, Nigde, and Aksaray. Some must see places in Cappadocia on a Turkey Trip with best Turkey Tour Packages from India include Uchisar Castle, Red Valley, Pigeon Valley, Monks Valley and Devrent Valley. You must explore these places. But these are not all, the fairy chimneys; underground cities, horse ride, hot air balloon and a sip of Turkish tea are also great attractions of this beautiful landscape.

4. Ephesus

Ephesus is one of the most ancient cities in Turkey and entire world. Ephesus is a popular tourist destination and has been inscribed on the UNESCO World Heritage Sites list. Ephesus is popular as a destination where people come for faith as Ephesus is one of the 7 holy churches that have been mentioned in Bible. You can go to the Ephesus ancient city which is made up by temples, theatres, libraries, houses and statues. The Great Theatre and the Library of Celsus is one of the top attractions of Ephesus.

5. Bodrum

Bodrum is a port city located on the southern Aegean coast of Turkey. Bodrum is a perfect travel destination as you can enjoy your time in yachts on marina that are always ready to take you into Mediterranean along. You can also visit some really ancient times attractions here. Probably your Turkey Tours from India are incomplete without a visit to this beautiful city. Bodrum Castle in the city is a key attraction which no one should miss. The castle overlooks the harbor and international marina of the city. Built in 15th century and took years to complete, the castle houses Bodrum's remarkable Museum of Underwater Archaeology.
---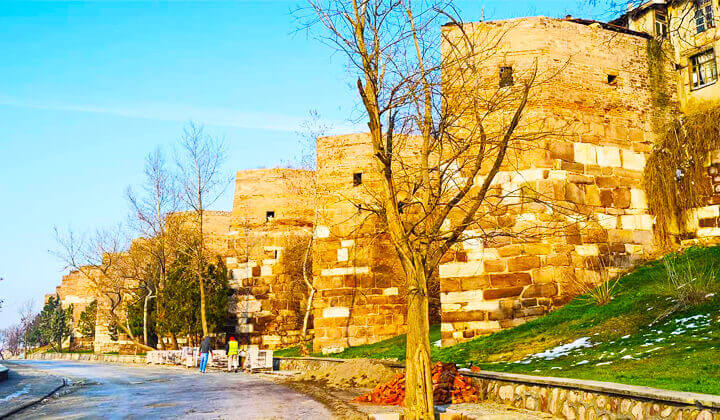 6. Bursa

Bursa is located in northwestern Anatolia in Marmara region and just few hours away from Istanbul. Bursa is an ancient and alive both at the same time. The fourth largest city of Turkey, Bursa history goes back to 5000 B.C. and it is a UNESCO World Heritage Site too. At every turn in the city you can experience the historical dividend of Bursa. Bursa comes right up there among the Top Turkey Attractions for the visitors. Do visit the local bazaars in Bursa for a shopping of local stuffs. Beautiful parks and mountains within and around the city make it a cool place to be on Turkey Tours from India.

Old Silk Market is a great place for outdoor shopping in Bursa. The market is one of the most visited places by foreign visitors as it is a very good market for quality scarves, fabric and different other types of accessories. Grand Mosque is another top sight to visit in Bursa. This mosque was built at the end of 14th century and is located in the old city center with 20 domes and 2 minarets. You can experience the early Ottoman architecture in the mosque.

7. Antalya

Antalya is the biggest city on the Mediterranean coast with a hive of history, ancient relics, and beach hotels. The city has beautiful sights and many things to do while you are here, there's much more than hidden cities, you could learn more about the village life, marvel at Greco-Roman ruins, relax on the Kleopatra beach, and listen to some tunes at the harbourside.

8. Izmir

Izmir is Turkey's third largest city is garlanded around blue Bay of Izmir. Since ancient times, it has been an important port, and it's still lively and fetching as any in the world. The history and its fascinating heritage show that the city has been the home of Armenians, Greeks, Jews, Levantines and Turks for many centuries. It is a popular city for business travelers.

9. Konya (Iconium)

Konya (Iconium) is called the biblical city of Turkey, located in central Anatolia. It an important place for Christians since St. Barnabas and St. Paul came to the city. Some of the important places in Konya are Mevlana's Mausoleum, Karatay Medrese and Ince Minare. Also, there's an interesting attraction recently opened in 2015, called the Tropical Butterflies Park.

10. Trabzon (Trebizond)

Trabzon was historically known as Trebizond, located on Silk Road. During the medieval period, the Republic of Genoa had an important colony within the city, and many merchants paid a visit to Trebizond as it formed the basis of many states. Having so many invaders over the centuries, the city is surrounded by beautiful attractions such as Trabzon Ataturk Kosku, Sumela Monastery, Boztepe, Cal MagarasI and many others.

11. Edirne (Adrianople)

Edirne sits on three continents i.e. Turkey, Greece and Bulgaria, founded by the Roman Empire called Uskudama. Due to the influence of many cultures from other continents, there so much to see and do here. You could see mosques that stand in rival to Blue Mosque, shop at a covered market and eat authentic Ottoman food and cuisine.

12. Pamukkale

Pamukkale which means "Cotton Castle" in Turkish is in Denizil in southwestern part of Turkey. Pamukkale is world famous for its picturesque travertine steps and ancient ruins which are a part of UNESCO World Heritage Site. Travertine terraces are there in other parts of the world too, but nothing can be compared to one that is here in Pamukkale. Visitors enjoy the travertine built up over the millennia and ruins of the ancient Greco-Roman city of Hierapolis which was built on top of the castle.

Other Top Tourist Spots in Turkey Include:

• Sumela Monastery: Sumela Monastery is one of the popular Turkey Tourist places that you should include in your sightseeing spots list in Turkey. It is a Greek Orthodox monastery dedicated to the Virgin Mary located at the Mela Mountain in Macka district of Trabzon Province in Turkey. Sumela Monastery is symbolic of historic and cultural significance and draws visitors. Because of excessive rock falls monastery was closed in 2015 for public and has not been opened so far.
• Mount Nemrut
• Trabzon
• Konya
• Oludeniz
• Alanya Castle
• Cruising the Mediterranean
• Pergamum
• Library of Celsus
• Olympos
• Bodrum Museum of Underwater Archaeology
• Goreme Open Air Museum
• Patara Beach
• Kaymakli Underground City
---
Istanbul Tour Packages:
Istanbul - Where Asia meets with Europe

Istanbul is the most popular tourist destination not just in Turkey but in entire world from the tourism point of view. Istanbul is a city that has great history, prosperous present and the bright future. Istanbul is a city with great amalgamation of eastern and western world. There are several Istanbul Tourist Attractions acting as stimuli for foreign visitors to come to the city. In Istanbul you can travel to the past and imagine the future. Top places to see in Istanbul make you feel the mysticism, traditions and contemporary beauty. Some of the Istanbul tourist destinations you must see with the best Istanbul Tour Package are Hagia Sophia Museum (AyaSofya), Topkapi Palace, Blue Mosque, Basilica Cistern, Church of Hagia Sophia, Istanbul Archaeology Museum, Galata Tower and more.

Istanbul is a city where vacation lovers and professionals both love coming which makes the city one of the most visited and important places in the world. Istanbul connects Asia and Europe beautifully. You can visit popular and off beat Istanbul Sights on your Istanbul Trip.

Must-Visit Istanbul Tourist Places on Your Istanbul Tour

1. Hagia Sophia Museum (AyaSofya)

Hagia Sofia Museum or AyaSofya Museum is one of the most beautiful architect works and buildings in the world. This is not just the most popular Istanbul Tourist attractions but one of the top tourist pullers place in the world. It once used to be a cathedral, then a mosque and now it is a museum. Built in 537 AD the building was famous for its massive dome. Even today the museum is considered the epitome of Byzantine architecture and a major tourist attraction in Turkey. Exterior of the museum is a work of delicate minarets and interior reminds of old Constantinople's supremacy. Hagia Sophia Museum without a doubt is a must see place in Istanbul.

2. Topkapi Palace, Istanbul

Topkapi palace is another big museum in Istanbul. Built between 1466 and 1478, Topkapi palace is a historical place here. On your Trip to Istanbul with the best Istanbul Tour Package from India, you must visit Topkapi Palace. It is said to be the symbol of Istanbul also. Those who want to dig deep into Ottoman's long lived empire in Turkey must visit the palace as the palace offers them enough to get to know the Sultans of Ottoman Empire. Apart from this, the palace sits on a hill top and looks beautiful from both inside and outside.

3. Blue Mosque, Istanbul

Blue Mosque is a majestic piece of Ottoman mosques in entire Turkey. One must visit this site in Istanbul. Built between 1609 and 1616, the mosque is staggering in size and most exquisite in beauty. The Blue mosque has 6 minarets which is a unique thing because other mosques generally have 2 or 4 minarets. Blue Mosque is quite popular sight among most visited Istanbul Tourist Places. Because the mosque is still a place of prayer so when entering the mosque you must dress respectfully.

4. Basilica Cistern, Istanbul

Basilica Cistern is several hundred years old underground cistern that lie beneath the Istanbul city. Once it used to be major water reservoir of Constantinople. Built in 4th century it was lost but got rediscovered in 1545. Locally it is known as Yerebatan. Basilica cistern has been a place of interest for several thriller writers and you would have seen it in James Bond movie From Russia with Love in 1963 in which James Bond rowed across it and then in the exciting climax of movie Inferno in 2013. The cistern is a unique place and demands a visit when you are here with Istanbul Holiday Package.

5. Dolmabahce Palace, Istanbul

Dolmabahce Palace was once a private residence and the administration center of the Ottoman Empire from 1856 to 1922. The palace is located in Besiktas district on the European coast of Bosphorus. When you are in Bosphorus, you will see several lavish buildings but Dolmabahce Palace is without a doubt the most opulent of them all. You can spend some time to explore this 600 m long Palace which has quite a few attraction points. Handmade parquet floor in the dining hall is a master piece and apart from this the 4.5 tone chandelier in the ceremonial hall will amaze you for sure.

6. Istanbul Archaeology Museum

A group of 3 museums that is Archaeology Museum, Old Eastern Works Museum and Enameled Kiosk Museum, Istanbul Archaeology Museum is a popular Istanbul Sight. Visit the museum to explore thousands of years of history of Turkey that was once under the control of Ottoman Empire for the longest time followed by Roman Empire and several other civilizations. You can witness the amazing collections of those times all in a single place called Istanbul Archaeology Museum. You can see sarcophagus of Alexander the great as it is believed so and more such items here.

7. Galata Tower, Istanbul

Galata Tower is one of the best places to visit. It is one of the highest and oldest towers in Istanbul with the height of 206 feet. From the top of the tower you must see the great panoramic view of the old town. Galata Tower is also a historical piece built in 14th century as a defense wall and that time it was called Christea Turris. Go up by elevators and climb the last 3 floors by stairs to reach the panoramic terrace. Don't forget to enjoy a good time in cafeteria on the top.

8. Istiklal Avenue

Istanbul Tour is kind of incomplete if you don't visit Istiklal Avenue or street. This is one of the most famous avenues in Istanbul and millions of people come here in a single day during the weekends. Walk along the street here which is over a kilometer long to get the feel of it. You will be surrounded by boutiques, bookstores, music stores, art galleries, cinema, theaters, café, pubs, nightclubs, restaurants and much more exciting things. Locals also love the place as it is the heart of the city of Istanbul.

Other Top-Rated Tourist Sights in Istanbul Include:

• Church of Hagia Sophia, Istanbul
• Chora Church, Istanbul
• Istanbul Beaches (Dalia Beach, Golden Beach)
• Miniaturk
• Grand Bazaar, Istanbul
• Istanbul Museum of Modern Art
• Maiden's Tower
• Mosque of Suleiman, Istanbul
• Islamic Art Museum, Istanbul
• Spice Market, Istanbul

Must Read! What to Do in Istanbul
Istanbul Tour Packages - Book Your Dream Tour

Istanbul is your starting point and most popular tourist attraction in Turkey. You can buy regular Istanbul Tour Packages or a customized one as you wish to. The idea is to explore this historic and super beautiful location in Turkey. 5-6 days Istanbul Holiday Packages that includes hotel accommodation, meal, Airport-hotel-airport transfer, airfare, Istanbul City Tour, English speaking guide and more at the best price is what you require for an ideal vacation in Istanbul.

All your imagination of a wonderful travel destination comes true in Istanbul which attracts vacationers and professionals both for obvious reasons. You can simply get the Best Istanbul Tour Packages from us and let your imagination come true in Istanbul.

Ankara Tours - Explore Best of Ankara

Ankara is the capital city of Turkey. The administrative center of Turkey, Ankara is home to the Grand National Assembly. Be on Ankara Tours to witness the historical heritage of the city as Ankara has been hub of several civilizations and the history of the city dates back to Stone Age. Buy the best Ankara Tour Packages from us and enjoy great sightseeing experience here.

We have best sightseeing packages of Ankara which you will find suitable for your Ankara Tours. Our Ankara Tour Packages is for everyone. Be it individual or a group, for the best packages you can speak to our representative for tour packages designed by you also.

Explore! Top Ankara Tourist Attractions

Travel with Dook's Best Turkey Tour Packages

Experience Turkey like never before with Dook's best Turkey Tour Packages from India. The dramatic nation called Turkey is a dream destination for travelers and Dook provides you the best of your travel needs. Our experience over the years has helped us design the best package for the travelers. We focus on the minutest details of your Turkey Tour when you travel with us. What you need to do is to ask us for anything related to your next Turkey Trip and get geared for the best travel experience.

Turkey Travel Information: Plan Your Trip to Turkey

Reasons Why You Should Visit Turkey at Least Once in Your Lifetime

Turkey is a dazzling destination filled with crystal clear waters, historical sites, archaeological wonders, tall mountains, beaches and friendly people. The country is surrounded by ancient monuments, and it's not long ago that the Turks enter into the tourism arena. Every landscape in Turkeys tells a story of events and history about the people of the country, and this is what makes Turkey so unique and has continued to attract so many visitors. The country has so much to offer, so take a look at some of the best reasons to visit Turkey:

1. Food

With so much influence of Asian, Middle Eastern and European influences, the food is so distinct with ingredients, flavors and even recipes. Some of the foods you can find in and around Turkey easily are kebabs, shwarmas, stews, and few of the regional specialties.

2. People

The people of Turkey are well- known for their hospitable nature; they welcome their guest with love and respect. They will help you out and even invite you for tea, and if you are close to them, they will even invite you for lunch. There's always someone out in the street that would come and have a chat with you while you sip a cup of tea.

3. Magnificent Beaches

Turkey is filled with exotic beaches, but you will find some of the most beautiful beaches in Antalya, Bodrum, Izmir and Fethiye. These beaches include everything, from secluded beaches to fun beach parties. But, if you really want to enjoy many of the beaches in Turkey or the Coast, take a Blue Cruise.

4. Hiking

One of the best places to hike in Turkey is around Cappadocia, and the landscape at Marioland Flintstone is truly amazing! Though, there are also independent hikes you can take along through different valleys and rock formations, each having its own colour of rock and shape.

5. Turkish Bath or Hamam Experience

Whether you want to visit a Turkish bath in a hotel or a hammam, the experience has become a synonym with Turkey. You can get scrubbed and wash or you can choose the self-service, traditional style or other styles such as reflexology, aromatherapy oil massage, facial clay mask and Indian head massage.

Things to Do in Turkey:

• See and explore nature
• Try Turkey's wellness and spa
• Cheap Eats
• Sports & adventure
• Visit all the UNESCO World Heritage Sites in Turkey
• Go and see the oldest statue in Asia
• Cave Church of Saint Peter
• Enjoy shopping and list of things to do in Turkey only at Grand Bazaar
• Aqua Vega Aquarium
• Visit the spice market
• Visit the Hagia Sophia Museum (Aya Sofya)
• Understand Istanbul archaeology at Istanbul Archaeological Museum
• Dolmabache Palace
• Take a cruise
• Get an underground tour at Basilica Cistern
• Eat a kumpir at many local cafes and restaurants
• Indulge your sweet tooth into Turkish delight

Things to Buy in Turkey

• Hand-Painted Iznik Ceramics
• Bilgeoğlu Baklava
• Textiles from Tulu
• Nuri Toplar Turkish Coffee
• Abdulla Hamam Accessories
• Organic Towels and Jennifer's Hamam
• Classic Turkish Carpets from Ethnicon and Dhoku
• Turkish Sweets from Hacı Bekir
• Water Pipes
• Ottoman Jewelry
• Backgammon Set
• Turkish Coffee Set
• Turkish Delight

Things to Eat in Turkey

• İskender Kebab
• Turkish Delight
• Manti (Turkish Ravioli)
• Menemen
• Mezze
• Baklava
• Leblebi
• Simit
• Shish Kebab
• Turkish Apple Tea
• Meze Platters
• Gözleme
• Börek
• Kumpir (Baked Potato)
• Imam Bayildi