Top Porto Tour Packages
Porto is a fascinating and energetic city with lot to offer to the travelers looking for a vacation or a short city break. The best way to appreciate Porto's charms is to avail Dook's Porto Tour Packages, while exploring the hilly backstreets of Miragaia, Ribeira, and Massarelos. The aspects of an aged tawny port can be compared to the attractions of Porto. The sounds of port glasses clinking, the slosh of the Douro against the docks, the snap of laundry drying in river winds are mind blowing. More so, the sight of young lovers subtly entwined beneath famous bridges on the edge of park fountains, or in the crumbling notch of graffiti-covered walls are the quiet reflections and moments of every day's life that you will remember the most.
Things to know about Porto (Portugal)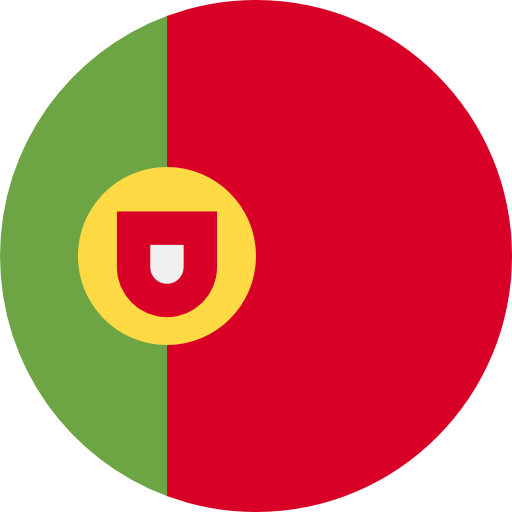 Porto is a must-to-see city in Europe, even if only for a weekend getaway. It was named as "The City to Visit This Year" by Forbes in 2017. Well-known for its distinctive tourist attractions, rich history, delicious cuisines and vibrant nightlife, the city is famed all along. In addition Porto Tour revolves around a charming historic center and being known for its Port wine, Porto is also a young, vibrant city with an energetic art scene and lively nightlife. Beyond Porto's ancient district of winding alleys, modern architects have shaped the skyline of the city in their own unique way. Both Rem Koolhaas' renowned Casa da Msica and the crispy minimalist Museu de Arte Contemporânea by lvaro Siza Vieira propel Porto into the twenty-first century. The metro is glitzed up with azulejos (hand-painted tiles) and crumbling medieval walls are covered in street art. The streets of the Aliados, Miragaia, and Massarelos have been marked by Costah and Hazul, who always operate covertly.
Airports
Francisco de Sa Carneiro Airport, Ovar Airport
Experiences in Porto
There are some locations simply included in Dook's Porto Packages. Many visitors claim that this city has a mysterious quality that is challenging to describe and changes depend on the location, the time of day and the light. Whatever it is, undoubtedly it has something to do with the region's people, who are renowned for being kind and laid-back, as well as the River Douro and the legacy found along its banks. It includes the bridges and monuments, tiles, floral balconies and retail lanes. The Porto Wine lodges are situated along the Gaia side of the River Douro, where Porto's old center is located.
Top Attractions in Porto
With 1.7 million residents, Porto is Portugal's second-largest city after Lisbon. It has a distinctive ambiance with elegant communities and sizable villas perched on winding cobblestone alleys and is situated in the north of Portugal at the exit of the Douro River. Porto is the ideal size for a walking tour. You'll appreciate exploring its historic and nostalgic alleyways included in Dook's Porto Holiday Packages. One of the many things you can do in this region is taking a stroll along the Douro River in the evening, visit the thriving Mercado do Bolho, or try some of its world-famous Porto wine.
Porto's dizzying miradouros (lookouts) and hip roof terrace bars entrap you. The city is reduced to postcard size from the Sé cathedral terrace and Gaia's hilltop Jardim do Morro: a vibrant crumbling dream with soaring bell towers, opulent baroque churches, and majestic beaux arts structures. The palm-lined, fountain-dotted gardens of Jardins do Palácio de Cristal are equally beautiful. Seagulls soar on Atlantic breezes even in the center of the city, and a creaky trip on tram 1 trundles you quickly to Foz do Douro's expansive ocean.


Top Places to Visit in Porto

1. Igreja de São Francisco

Igreja de So Francisco appears to be a wholly Gothic church from outside, but it houses one of Portugal's most exquisite exhibits of baroque splendor inside. Nearly 100 tonnes of gold leaf drowns otherworldly cherubs and somber monks; not a centimeter is left untouched. Don't miss out this church while you are in your Porto Tour. The rich and famous of Porto were once interred in the creepy catacombs. Watch out for sculptures created by Portuguese artist António Teixeira Lopes and Italian maestro Nicolau Nasoni.

2. Palácio da Bolsa

A magnificent neoclassical structure honors Porto's past and contemporary currency traders. The glass-domed Pátio das Naçes (Hall of Nations), where the exchange originally worked, is located right outside the front door. The rooms further inside, though, are far more impressive; to see these, take one of our half-hour guided tours, which depart every 30 minutes. The Salo rabe (Arabic Hall), a magnificent ballroom with stucco walls has been intricately carved into Moorish patterns and gilded with about 18 kg of gold, is one of the most highlighted attraction.

3. Terreiro da Sé

A maze of medieval passageways and staircases rises from Praça da Ribeira to the towering cathedral, which is perched on a hill. It was founded in the 12th century, largely rebuilt in the following century and then underwent significant renovations in the 18th century. The church's Romanesque roots may still be seen, nevertheless, in the barrel-vaulted nave. A rose window and a Gothic cloister from the fourteenth century can still be found inside.

The cathedral has historical significance because this is where Prince Henry the Navigator was baptized in 1394 and where Dom Joo I married his beloved Philippa of Lancaster in 1387, when the fortune of distant territories was merely a distant dream.

Where to Shop in Porto

With the spectacular architecture of its metropolitan region, Porto offers a plethora of shopping options. The north of Portugal's second-largest city, renowned for its historical buildings and vibrant local culture, has a lot to offer, which is never missed out in Dook's Porto Tour Packages.

The primary retail district in Porto is Rua de Santa Catarina is frequently the first stop for tourists who are serious about shopping. From Praça da Batalha in the heart of the city, this pedestrian path extends for 1.5 kilometers, passing numerous attractions along the route, including the lovely Majestic Café and the Church of San Antonio de los Congregados.

Best Places to Eat & Drink in Porto

The city's culinary star is continuing to rise thanks to highly regarded chefs like Pedro Lemos, Ricardo Costa, Rui Paula, and José Avillez banging the pans. Consider Vasco Coelho Santos at the brand-new Euskalduna Studio, who dazzles diners with daring 10-course meals, Vtor Matos at the Michelin-starred Antiqvvm, or José Cordeiro at The Blini, a chic seafood restaurant in Gaia that creates jaw-dropping variations on Atlantic-fresh fish. You name it, Porto does it well: petiscarias (Portuguese tapas bars), fine steakhouses, brunch cafés, revered port cellars, craft beer bars, and food markets.

Travel Tips For Travelers

Although Porto isn't particularly regarded as a surfing destination, the beach in the neighboring town of Matosinhos offers great surfing conditions. You may ride the metro in under 50 minutes to reach from downtown Porto to the expansive sandy beach.

The Hotel Torel Avantgarde is a great option if you want to take it a step further and make your Porto Holiday Packages a little more upscale. The award-winning 5-star hotel's amenities include elegant, contemporary rooms, an outdoor pool, a fitness center, a garden with sweeping city views and a restaurant.

The travelers who use Dook International's especially drafted packages, not only have the benefit of affordably enjoying the lovely city, but also visiting well-known locations, navigating the city and making use of comfortable accommodations. These Porto Holiday Packages can be completely customized upon request. The travelers can hence ask questions about the precise itinerary and alter it as necessary in our Port Packages.
Explore More: Attractions in Portugal

Book Package: Portugal Tour Package