Top Dublin Tour Packages
Dublin is a city that combines both old and new, the traditional and the contemporary. It's a city of superb architecture and cultural buildings, great music venues, award-winning arts and festivals. Dublin is one of the most popular destinations in the world and superb one for those who are looking for a short break or planning their first trip to Ireland. Dook Travels' has perfectly prearranged Dublin Tour Packages for you, with all the modern cutting-edge amenities at a reasonable price range. Through our Dublin Tour, you will get to witness a new segment of not only Ireland but Europe, on the whole!
Things to know about the Dublin (Ireland)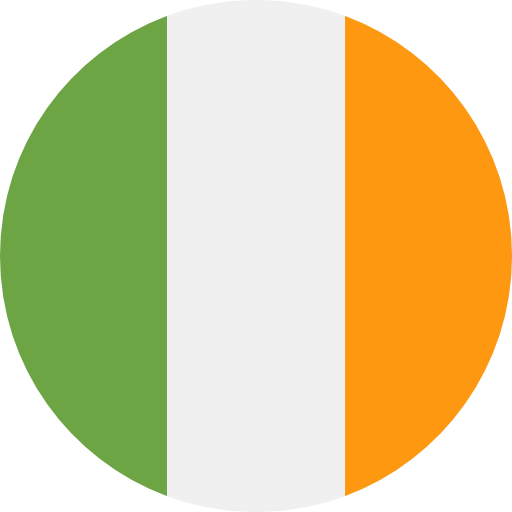 Dublin is the capital city of Ireland and it's been a major stop on the way to other countries for centuries. The city was founded in 841 AD by Vikings who wanted to live there. History says that the reason behind the visit was because they believed that there were lots of beautiful women who would make them rich! Dublin has a gorgeous history that includes everything from Vikings to Irish mythology to art museums with collections like those at the National Gallery of Ireland or the Irish Museum of Modern Art. It is one of the world's most visited modern art galleries. It also has many famous landmarks: St Patrick's Cathedral sits right across from Trinity College; Christ Church Cathedral sits at its own campus with beautiful gardens; Grafton Street was once one of Europe's busiest shopping streets and is well-known for busking, even today; Leinster House, the seat of government overlooking Kildare Street where you can see some very old buildings still standing today!
Airports
Weston Airport, Casement Aerodrome, Dublin Airport
Best time to visit
Jun-Aug
Climate Types
Humid subtropical
Experiences in Dublin
Dublin is one of Europe's most romantic cities. The city is known for its creative and bustling economy, enthusiastic society, and yore. With such a rich history and vibrant culture, it's easy to see why so many people fall in love with this ancient city. But Dublin isn't just a place for romantics. It's also a great place to visit as an adventure-seeker! Whether you're looking for things to do with the kids or want to experience some unique foods while visiting Ireland, Dublin it is!
Top Attractions in Dublin
Dublin is a city full of history, culture and plenty of things to do. Dook's Dublin Tours takes you through the engrossing and diverse city centre, along the River Liffey. With the blend of historic sites and modern landmarks, and its location on the River Liffey, this tour gives visitors a great opportunity to experience all that Dublin has to offer. Also, the city is home to some of the most stunning architecture, spectacular views and a fascinating past which has left it with a unique character. With so much to see and do Dublin shouldn't be missed by anyone visiting Ireland.
Dublin is a beautiful city with lots of history and culture. Planning an itinerary for Dublin will never be easy with so much to explore! To ease you up here are some of the zeniths that are a must-visit on your Dublin Tour. You can always begin with the National Gallery of Ireland. It houses the national collection of Irish and European art and it's just a few minutes' walk from St Stephen's Green. Another remarkable landmark is the James Joyce Centre. It is a little museum on North Great George's Street that celebrates the famous Irish writer and his work.

The cultural quarter of Dublin 'Temple Bar' is one of the city's cultural hubs, with a multitude of galleries and exhibition spaces that is a must-visit. Also, Parnell Square has been a cultural hub since 1753 when it became the site of Ireland's first library. With our customized Dublin Tour Packages, you will get to witness a site where history meets art! The Kilmainham Gaol is a museum that tells the history of Irish nationalism through its permanent exhibition while hosting temporary exhibitions.

Visit the National Museum of Ireland - Natural History and the National Museum of Ireland - Archaeology with our Dublin Holiday Packages. The Natural History Museum features exhibitions on archaeology, anthropology and geology. It is an assemblage of about two million scientific specimens and is also referred to as the 'Dead Zoo'. The Archaeology Museum has an array of artefacts from the prehistoric era to the medieval period including gold work, bog bodies, Viking brooches, shrines, Cumdachs, Croziers, crucifixes, and many more!

The other attractions that can be included in your Dublin Tour list is Phoenix Park. Phoenix Park is Europe's largest park. Some of the landmarks to visit in this park are the Prehistoric Burial Chamber, The Papal Cross, The Victorian Walled Kitchen Garden, The Wellington Testimonial, The Phoenix Monument, Ashtown Castle and Demesne, The People's Gardens, and the Magazine Fort.

What to Eat and Drink in Dublin

The food scene in Dublin is incredible. From traditional Irish fare to new-age fusion, there's something for every palate. There are myriad places to eat and drink! You won't be disappointed by whatever you choose here but if you want to go all out, check out these top picks:

The Writer's Pub: It serves up locally sourced Irish dishes and craft brews while keeping its prices reasonable; it's located right next door to Trinity College Library on Dawson Street near O'Connell Street. One fun fact is that Dublin's O'Connell Bridge is the one bridge in Europe that has the same length and width.

Dawson Street Bakery: It has the most delicious breakfast pastries served all day long at its storefront location.

With our Dublin Tour Packages, you will get ample time to please your gut. Some of the 'must-try' items in Dublin are Irish stew served at O'Neill's Bar & Restaurant and Brazen Head. Brazen Head is the ancient pub in Ireland! In Temple Bar is the Gallaghers Boxty House famous for its Boxty Pancakes. Do not miss out on the Coddle!

You will get its best version at Hairy Lemon. Oliver St John Gogarty Restaurant serves the best Colcannon. The best breakfast that you can have when in Dublin is the black and white pudding from The Pig's Ear. Seafood, cockles and mussels are some other options that are worth a try! Breads are also a famous staple of Dublin- At least a bite of Soda Bread and Barmbrack is a must! Coming to beverages, enjoy the authentic Irish coffee at Vice Coffee. Finally, a night out in Dublin is never complete without a pint of Guinness at St James Gate.

Things to Do with Kids in Dublin

Dublin Zoo: This is a great place to visit with children. The zoo has lot of animals, including big cats and bears, as well as other smaller creatures like donkeys and monkeys. Your kids will love feeding the giraffes or watching the lions play in their enclosures.

Irish Museum of Modern Art (IMMA): IMMA has an excellent collection of art from all over the world that was created after 1900. There are also some great exhibitions on display at this museum too! The museum features over 13,000 works by over 500 international artists dating back as far as 1850, making it one of Ireland's top destinations for visitors.

Dublin Castle: If you're looking for something more historical than contemporary art then look no further than Dublin Castle. This castle was built between 1204, around 818 years ago. It's still used today by government officials such as judges and diplomats alike who meet here every day while they work together across Ireland! You can learn all about how it functions today with our Dublin Tour Packages.

Things to Do in Winter in Dublin

If you're eyeing for something to do in Dublin during winter the list is endless. The best way to see all that Dublin has to offer is by taking up one of Dook's Dublin Packages. Enjoy Christmas lights, visit the Dublin Zoo, walk along the river Liffey, even can go kayaking on it, eat smoked salmon and bangers with a side order of chips, fries, or pizza bread, go ice skating thereafter!
Things to Do in Summer in Dublin

There are so many things to do in Dublin that it's hard to narrow down the list. Avail Dook International's especially crafted Dublin Packages around some of the key attractions and events. Explore the city on foot. Taking an art class at The National Gallery of Ireland or seeing an exhibition at Trinity College Art Museum are also good options if you're interested in learning more about contemporary artists working today or even taking part in one yourself! Going to a beach near Dublin like Howth Castle Beach or Sandy mount Strand is another fun activity if you want something relaxing after spending all day exploring other areas of town.

With our Dublin Tour Packages, you will get so many things to do in Dublin. You can go on a tour, see a play or concert and visit some of the city's most famous landmarks. While it might seem like you have so much to see, there are still plenty of places left untouched! A few hours outside the city center will provide you with a nice break from tourist attractions; just make sure you leave enough time before heading back to town again.

Dook International is one of the thriving travel companies that has served over five lakh tourists to over 500 destinations. Dook's travel packages are all-inclusive and strategically crafted with crucial conveniences making sure you do not compromise your comfort and safety. With Dook, you can plan your Dublin Tour, enjoy your holiday and pay later while returning to your hometown!
Explore More: Attractions in Ireland

Book Package: Ireland Tour Package