20 Best Things to Do in Baku Azerbaijan
Baku is the capital city of Azerbaijan. This beautiful city is located on the shores of the Caspian Sea on the crossroad of Europe, Asia, and the Middle East. Baku is also the largest city on the Caspian Sea. Baku is a city known for its historical and modern architecture at the same time. Walking down the streets of Baku is a great experience and each street leads to 2 world-class buildings and attractions called Flame Towers. Freestyle wrestling is regarded traditionally as a national sport but football and chess are the most popular games in Baku. There are plenty of things to do in Baku for the visitors. Here are 20 of those Things to do in Azerbaijan in Baku city.
Read More: About Baku
Pack Your Bags With 20 Unmissable Things To Do On A Baku Tour
1. Walking in The Streets of The Old City of Baku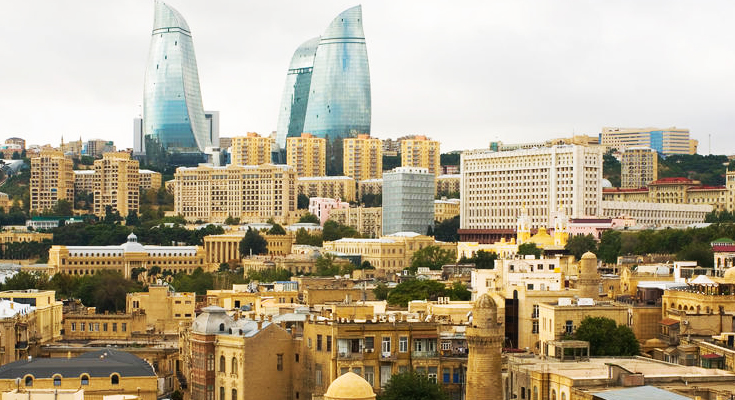 You must walk down the narrow streets of the old town of Baku. The stone-built houses in the most ancient part of Baku are quite charming. Buildings here represent some of the beautiful architecture such as gothic or baroque. You must take extra time to roam around and see mosques, caravanserais, small beautiful shops and more.
Read More: Old City of Baku
2. Stroll the Seaside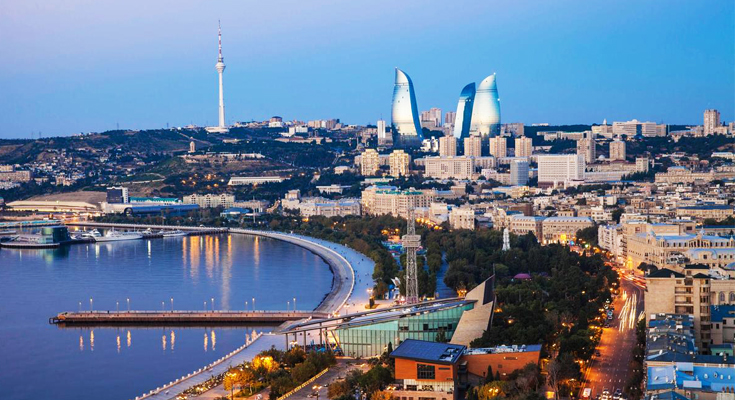 Baku is the largest city on the Caspian Sea. The city looks towards the water and receives breeze coming from it. So, you can walk the best stretch of waterfront in the city. Along the way, you can enjoy plenty of sunshine and cool breezes in the evening. This is one of the coolest things to do in Baku.
3. Visit Palace of the Shirvanshahs
When you ask what to do in Baku, one of the top things to do is to visit Palace of the Shirvanshahs. This is a highlight of the old city. The Palace of the Shirvanshahs is the medieval palace and a must-see for any tourist in Baku. The palace is the biggest monument of the Azerbaijan architecture in the Inner City of Baku. There is a palace bath house as well in which was discovered in 1939.
Read More: Palace of the Shirvanshahs
4. Visit 12th Century Maiden Tower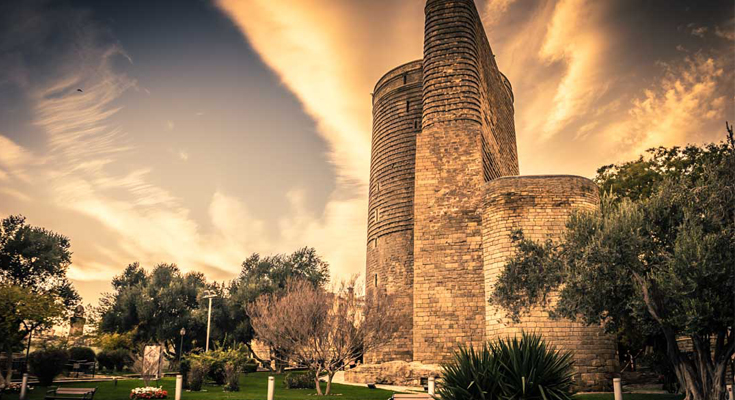 Maiden Tower is a must-visit site in the old city of Baku. This is a 12th century monument. Maiden Tower is a mysterious and eccentric tower which may have served as a fire beacon, defensive fortification, astronomical observatory, or Zoroastrian temple. So, you must also try to dip into the mystery of the Maiden Tower on an Azerbaijan Trip.
5. Look at the Screens of Flame Towers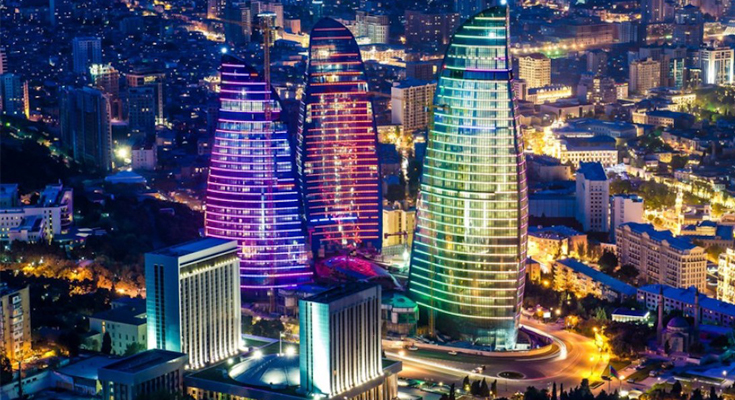 Flame towers in Baku are the tallest skyscraper in Azerbaijan with a height of the tallest building at 182 m. These are three buildings south, east and west. There are apartments, offices, and hotels in Flame towers. The facades of the three Flame Towers are turned into gigantic display screens with the use of more than 10,000 high-power LED luminaries and the Illumination is considered one of the best in the world. Flame towers can be seen from the farthest point of the city as well.
Read More: Flame Towers
6. Explore City Boulevard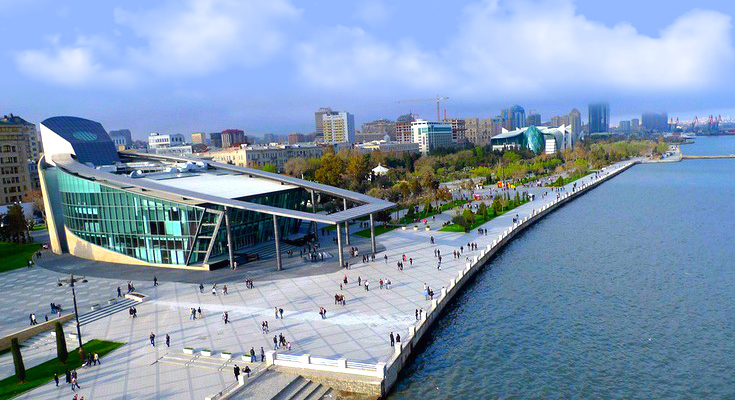 This is one of the must things to do in Baku. Baku Boulevard is also known as Seaside National Park. Observing the Caspian Sea and the most beautiful night view of Baku is quite an exciting thing from this place. While walking here you can see shopping malls, business centres, restaurants, 'chaykhana's (tea houses) and sophisticated plants. This is a place to relax after a busy time sightseeing in Baku city.
Read More: Baku Boulevard
7. Stare at Unique Formations at Gobustan National Park
Famous for 40,000 years old rock drawings, Gobustan National Park is a unique place. This is located about 64 KM southwest from the centre of the Baku on the western bank of the Caspian Sea. This is a hill mountain where you can see many rock carvings which depict primitive people, animals, battle pieces, bullfights, dances and more.
Read More: Gobustan National Park
8. Have a Good Time at Mud Volcanoes in Gobustan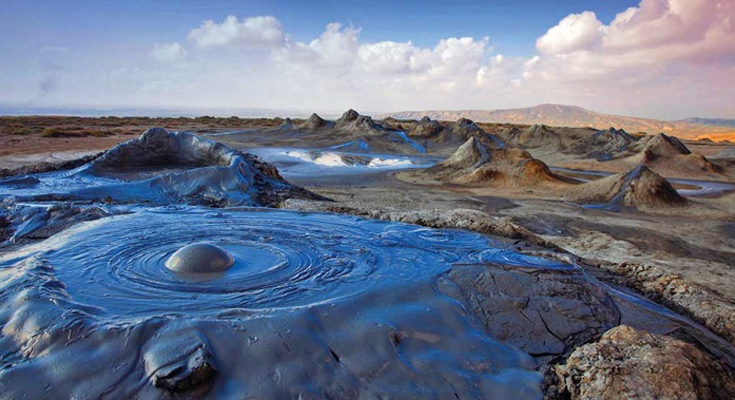 Azerbaijan offers you many things to do on an Azerbaijan Tour. This includes a good time at mud volcanoes. Azerbaijan is quite famous for its mud volcanoes in the world. These volcanoes spread through Azerbaijan and local people call them "Yanardagh" (burning mountain), "gaynacha" (boiling water) and "bozdag" (Grey Mountain) also.
Read More: Yanardagh
9. Visit Ateshgah Temple of Fire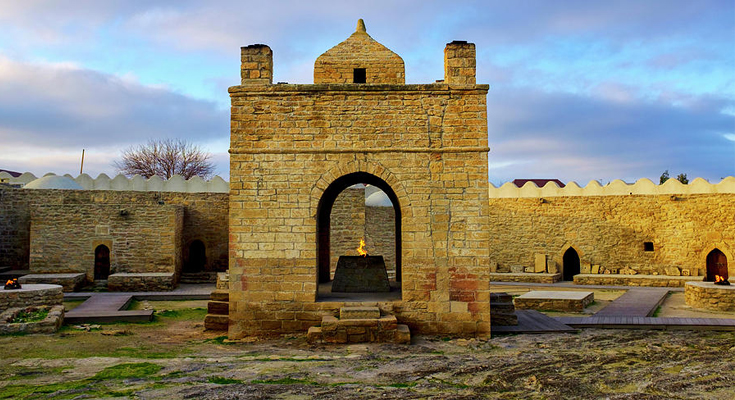 The famous Atashgah Fire Temple is located at Surakhani near Baku. This castle-style temple was nominated for World Heritage Site status in 1998 and declared a historical-architectural reserve by decree by the Azeri President in 2007. This is believed that this was a Hindu place of worship because the temple contains inscriptions in either Sanskrit or Punjabi available here. Today, Ateshgah is a wonderful place to visit.
Read More: Ateshgah of Baku
10. Experience Hamams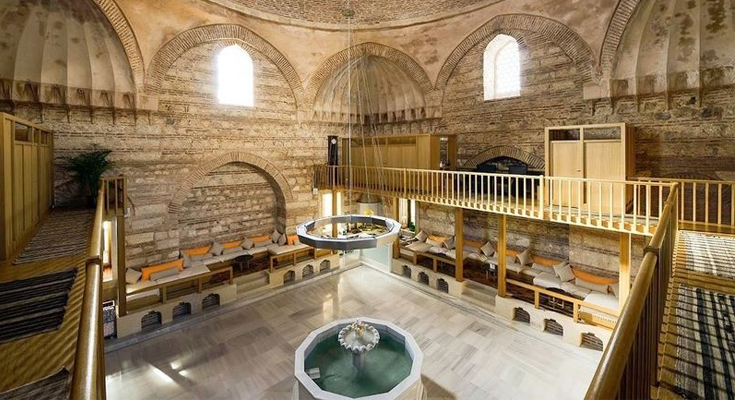 Do include a bath experience at Hamams in Baku in your list of things to do in Azerbaijan. Hamams have been a part of Azerbaijan culture for hundreds of years. In current times there are 2 most famous hamams in Baku namely Tazebey Hamami and Meshedi Ehmed. You must go there and loosen yourself in the warm water and also enjoy a steam bath. You feel fresh immediately after a bath. Hamams have helped to make Baku a place for wellness tourism as well.
Read More: Hammams in Baku
11. Taste the Tasty Food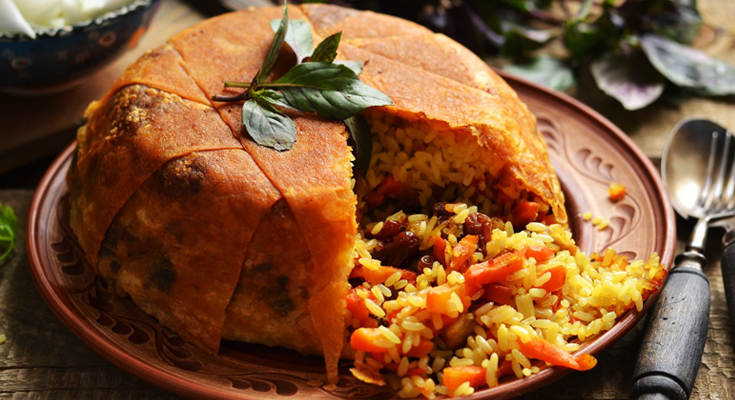 In Baku, you get everything that your taste buds are looking for. You get traditional Azerbaijani cuisine along with some choice of vegan food as well. Plov is one of the most popular and tasty foods made of flavoured rice. Dolma is another traditional item made from rice mixed with several items. Do taste more traditional Azerbaijani food on a trip to Baku.
12. Eat, Drink at Cool Restaurants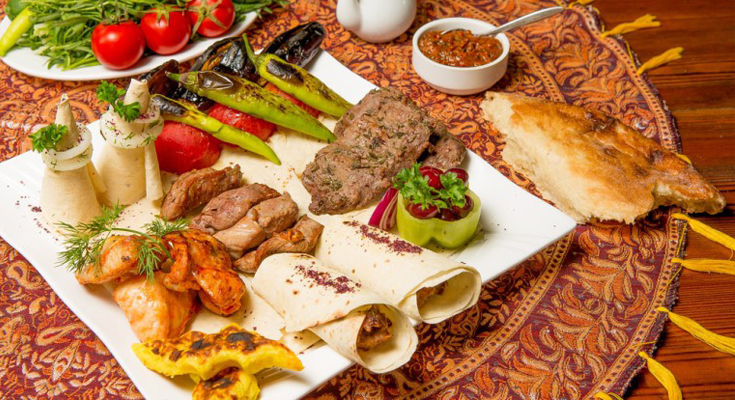 You must enjoy the best food and drink at some of the best restaurants in Baku city. Baku is home to some of the best restaurants with the most creative chefs. There are many unmissable must-eat and drink places in Baku. Popular restaurants such as Dolma and Firuza are the places where you can almost get anything your taste bud desires. There are restaurants where even vegans can get some vegan food to eat.
13. Party at Night Clubs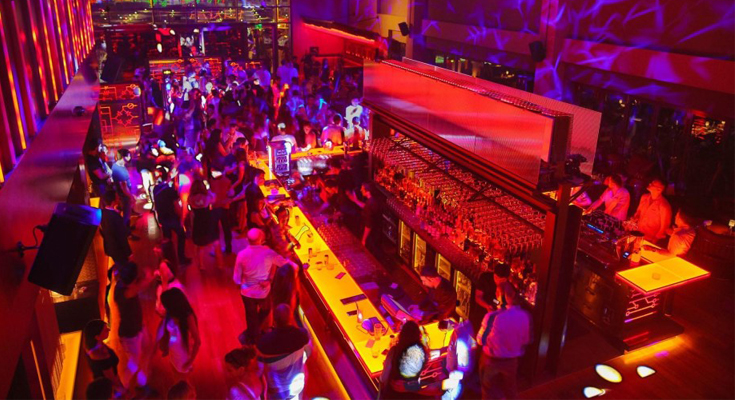 Baku is a hub of nightlife in Azerbaijan. Hit a local popular bar to feel the vibe, ambiance and the flavour of the country. Some of the top places where you can enjoy the most during the dusk are Madrid bar, ETUD café, and bar, 360 Bar, William Shakespeare, IN club and more. You can dance and party till late at night with the best food and wines served.
14. Get Local at Fountain Square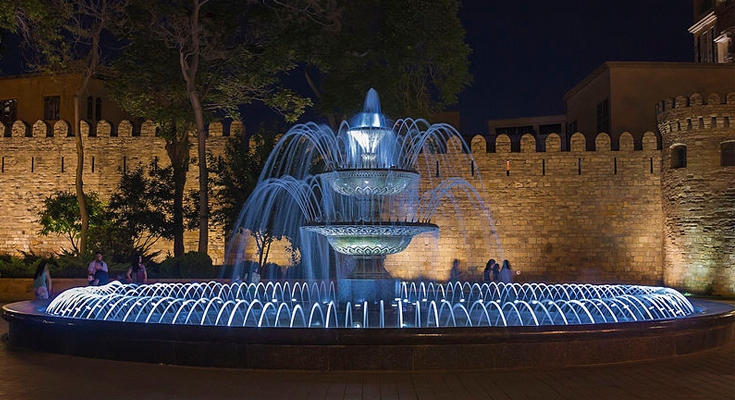 Fountain Square is the place to mingle with locals, the real downtown of Baku. Getting friendly with locals must be one of the top things to do in Baku. At Fountain Square, locals and foreigners gather as it is quite a cool place. You can also spend your time here at many restaurants and designer shops.
15. Shopping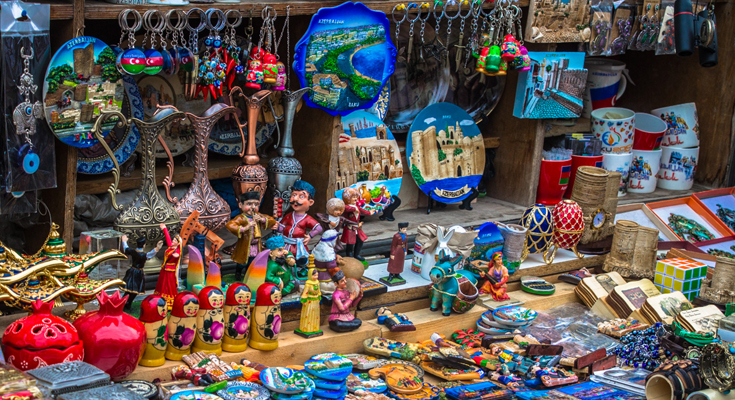 Baku is also a place for shopaholics. There are world-class malls and local shopping centres to buy international brands and local stuff. Green market is one of the most popular markets in Baku where you get everything quite cheaply. Yasil and Taza Bazaar are the two most famous bazaars in Baku. Shopping mall lovers can go to Park Bulvar mall, Ganjlik mall, Port Baku Mall, and others. No one should miss hitting the Nizami Street.
Read More: Shopping Malls in Baku
16. Experience the Feel of Football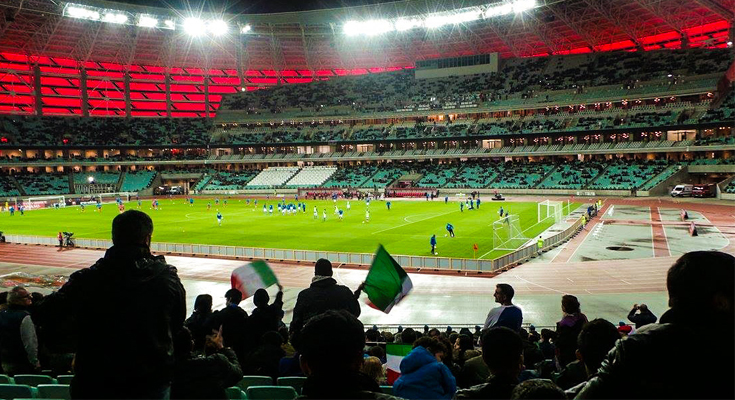 After so many choices, if you still wonder for more and ask what to do in Baku, then football can be your next choice or even the first choice if you love the game. Azerbaijan Premier League is quite popular in the country where several clubs participate. Recently, Baku hosted the 2019 UEFA Europa League Final match at the Olympic Stadium in Baku in May which was played between English sides Chelsea and Arsenal and won by Chelsea.
17. See the Best Carpets at the Carpet Museum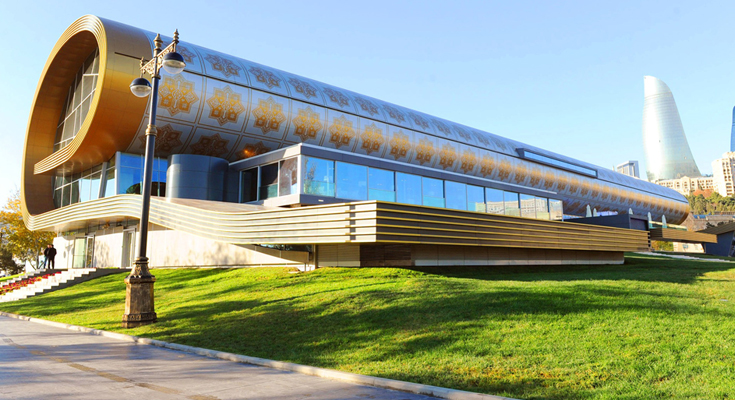 Carpet Museum which is one of the most popular Azerbaijan points of interest for travellers. You can see the ages-old rug weaving and huge collection of carpets here. On your list of things to do in Baku, you should include Carpet Museum in Baku. You can see Azerbaijani carpets on display and rug items of various weaving techniques and materials from different times in the history of Azerbaijan.
Read More: Carpet Museum in Baku
18. Enjoy a Cup of Tea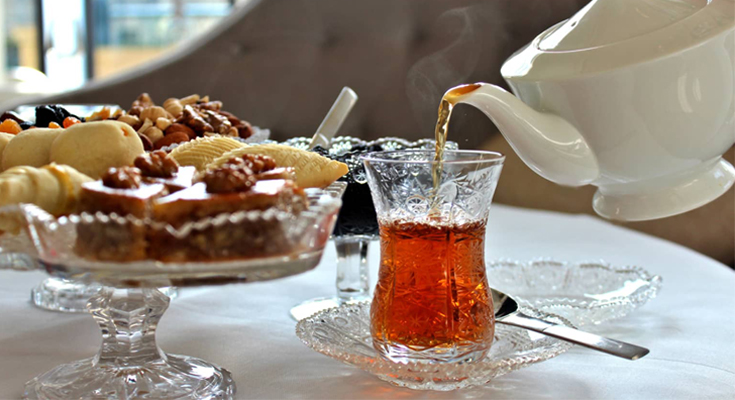 It sounds simple but not really. Tea culture is worth experiencing in Baku. People service freshly brewed hot and strong tea. You can sip a cup of tea anytime in Baku because tea is served everywhere. There are many tea houses and cafes where you can enjoy tea with sweets. So, all tea lovers must order for a cup of tea in Baku.
19. Appreciate the World Recognized Architectural Building of Heyder Aliyev Center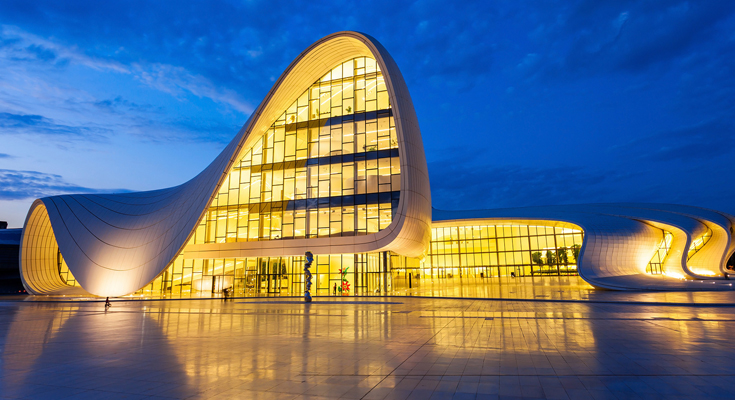 This is a masterpiece of architecture. This is a building with curves with no column in the building. It is flowing and has mainly three distinctively different pieces under one roof. One is the conference hall or auditorium; two is a gallery hall and third is a museum. You can simply flow from one part to the other from inside the centre enjoying each section of it. It is definitely one of the best things to do in Azerbaijan.
Read More: Heydar Aliyev Center
20. Dip into Outdoor Activities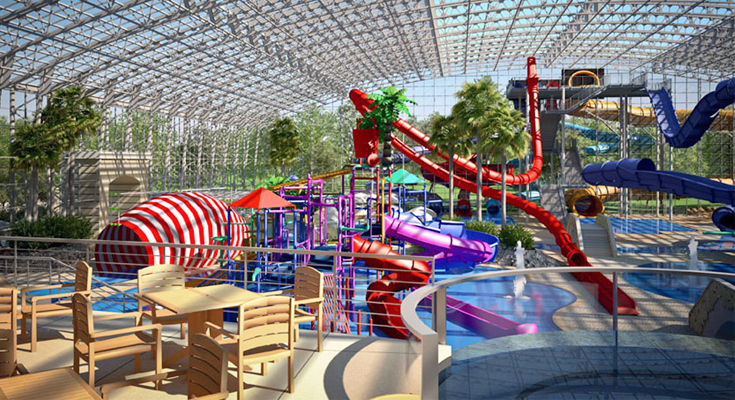 Still asking what to do in Baku? There are many outdoor activities you can do in Baku. Go for water sports and windsurfing at the Caspian Sea; get onto the observation wheel or Baku Ferris wheel also called Baku Eye to view to the Caspian Sea, go for a scooter tour and do more if you love outdoor stuff.
Know More About: Top Attractions in Azerbaijan
Choose Dook for the Best Baku Tour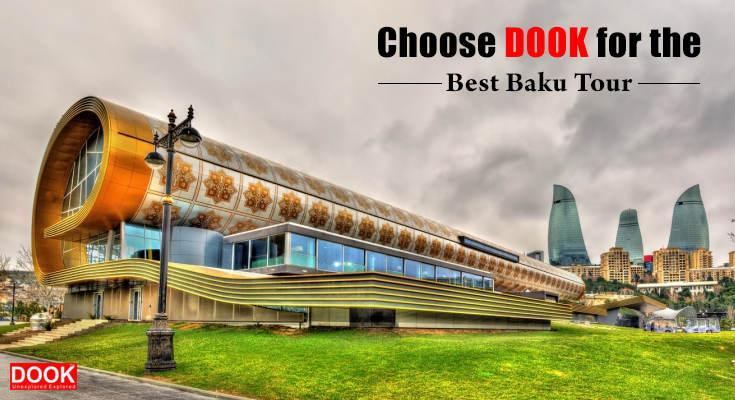 After choosing Baku as your next travel destination, simply choose Dook International for the best Baku Tour. We are a renowned name in the industry known for offering the best Baku Tour Packages. Now, there is a direct non-stop flight from Delhi to Baku from 2019. And with Dook International, you get the best stay, best food at best restaurants, best sightseeing experience, and other inclusions in your package. For easy bookings you can call us or write to us anytime.
Must Read: Top Tourist Attractions in Caucasus