Incredible journeys to Tajikistan with DOOK!
No matter your travel style, we have a Tajikistan package tailored for you
Tajikistan Tour Packages
Explore Tajikistan with DOOK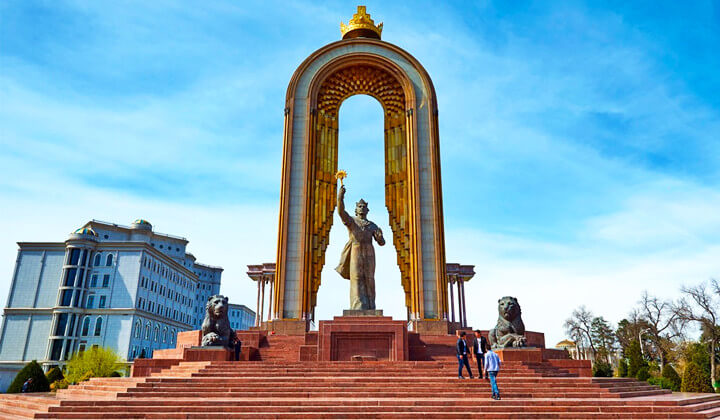 Have you ever been to a completely landlocked country? If not then you should go to Tajikistan. Tajikistan is a landlocked country of beautiful landscapes. The landscape is dominated by Pamir and Alay mountains. When you come to Tajikistan on your Tajikistan Tour Package you get to venture into dramatic highland landscapes. As the country is dominated by mountains, it automatically becomes great land for climbers, trekkers and adventure lovers. Whether you are a solo traveller or you plan to travel to Tajikistan with family or friends with the best Tajikistan Holiday Package you are guaranteed of great travel experience. With your Tajikistan Package you can explore timelessly beautiful villages and people who are great hosts. Top Sights of Tajikistan are Pamir highway, Wakahan Valley, Fan Mountains, Hulbuk Palace, Ancient Penjikent, Shahr-e-kuhna, Panchshanbe Bazaar and more. There are other beautiful tourist attractions in Tajikistan you must explore on your Tajikistan tour package.

Main Attraction of Tajikistan

Apart from Pamir Mountain and Alay Mountain Dushanbe is the popular attraction of the country. Dushanbe is the capital city and the main attraction of Tajikistan. If you are willing to go beyond exploring only museums and statues then you will find plenty of Attractions in Tajikistan on your Tajikistan Tour Package from India. Some of the popular attractions of Dushanbe are The Opera Ballet, Mayakovsky Park, Zilioni Bazaar, Museum of Antique, Gurminj Musical Instrument Museum, and Fort Hissar etc.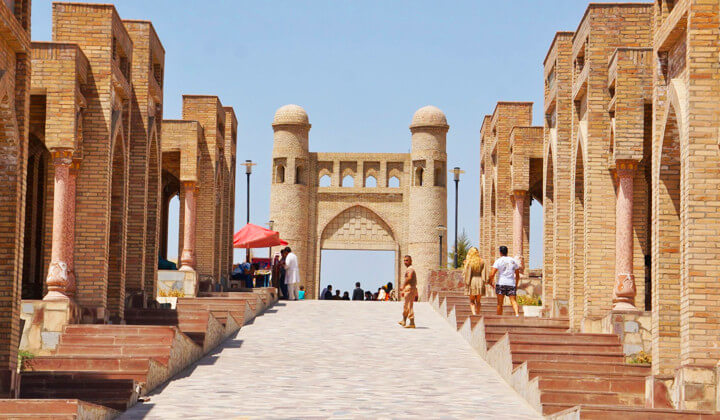 Dushanbe Tour Package

Dushanbe is the capital city of Tajikistan. You can do lots in Dushanbe. Dushanbe is placed between and among the mountains. Within the hundred-meter reach from the boundary of the city is the first mountain. So, one can get the great view of landscape right away and the ones who simply want to feel the city can walk down the Prospekt Rudaki, the main street of Dushanbe. Another highlight of Dushanbe is the number of squares in the city. To name some of them are Sadriddin Aini Square, Moscow's 8th Centennial Square, Dousti or Friendship Square and Putovsky Square. Each square has its own charm. On your Tajikistan Package you can spend some time on these squares.

Other Places of Interests in Dushanbe

There are quite fewother places of interests to explore in Dushanbe as well. You can go to Botanical garden which is very beautiful with many old trees. Then there is oriental market which is the most crowded place in the city. You can buy your favorite items here. And just 15-25 minutes outside Dushanbe is Hissar fortress. The remains of an 18th century fortress, occupied until 1924 is located in 30 km west of Dushanbe. Beside the fortress are two plain Madrassah, one dating from the 18th century and the other 19th, and beyond them is the mausoleum of 16th century.
Kulob

About 200 KM south east of Dushanbe is Kulob. When you are in Tajikistan with Dook International's Best Tajikistan Tour Packages you will visit Kulob, one of the largest cities in Tajikistan. The city is thousands years old and in September 2006 only; Kulob celebrated its 2700th anniversary. Right in the center of Kulobis the mausoleum of the prominent 14th century poet, philosopher and thinker Mir Said Ali Kha-madoni. The mausoleum was built from baked bricks and consists of a domed structure with asymmetric design.

Choose the Best Tajikistan Package with Dook International

We at Dook International ensure that you have the best travel experience every time you buy Tajikistan Holiday Package from us. We make sure that you enjoy seeing significant tourist attractions in a planned manner along with comfortable stay. You get the best of services and take back unforgettable travel memories with you. We make sure that you love to choose buying Tajikistan Tour Package with Dook International.
Places to See in Tajikistan:

Iskanderkul Lake: Iskanderkul Lake is situated at a whopping height of 2,195 meters in the Fann mountains. Iskanderkul Lake is quite popular among tourists because of its high scenic value. It is one of the most attractive sightseeing place in Tajikistan. Read More

Bartang Valley - A Delight for Adventurers in Tajikistan: Bartang valley is one of the wildest valley and most remote path of crossing Pamir mountain. If you love bad unconventional roads, landslides, lot of difficulties yet full of solitude adventure then Bartang valley is must for your kind of travellers. Laid in the western Pamir range, Bartang valley will surely stay in your memory forever once you leave this amazing place in Tajikistan, Central Asia. Read More