10 Best Game Reserves in South Africa
There isn't much that South Africa can't provide visitors with. The Kruger's private reserves offer the most dependable Big 5 wildlife viewing in Africa, while Cape Town and the region's wine valleys give a South African safari a refined, Mediterranean flair. The Whale Coast in South Africa buzzes with activity from July to November as migrating whales leave the frigid Antarctic to mate and give birth in milder seas. The best land-based whale-watching location in the world is in the town of Hermanus, which is located in the heart of the whale-watching experience.
The stunning Garden Route is perfect for worry-free family vacations and self-drive excursions, especially when combined with the malaria-free Eastern Cape reserves. Before visiting Sun City, the preferred family vacation destination on the continent, you can always add KwaZulu-big Natal's game and pristine beaches to the mix. It's the ideal place to wrap up your South African safari because it has world-class golf courses, luxurious hotels, and fun water theme parks.
Visit South Africa Game Reserve
The most visited and best-developed tourism destination in Africa is South Africa, which is also known for its expansive game reserves, sun-drenched beaches, and other outdoor activities like hiking and museum-hopping. The natural beauty and variety of South Africa are outstanding. In fact, according to a recent ecological survey, it is the third-most significant country for biodiversity in the entire planet. The expansive Kruger National Park in South Africa is home to many iconic large mammals, including the Big Five - the lion, leopard, buffalo, elephant, and rhinoceros.
More endemic and nearly endemic bird species can be found in this country than in any other African nation, and the tiny Cape Floral Kingdom in the southwest is home to 5% of all plant species in the world, making it even more remarkable when it comes to smaller animals.
One of the top vacation spots in Africa is South Africa, which is truly a world in one nation, and you surely can't miss the South Africa Game Reserves on your next trip. Here are 10 best South Africa Game Reserve you ought to visit!
1. Kruger National Park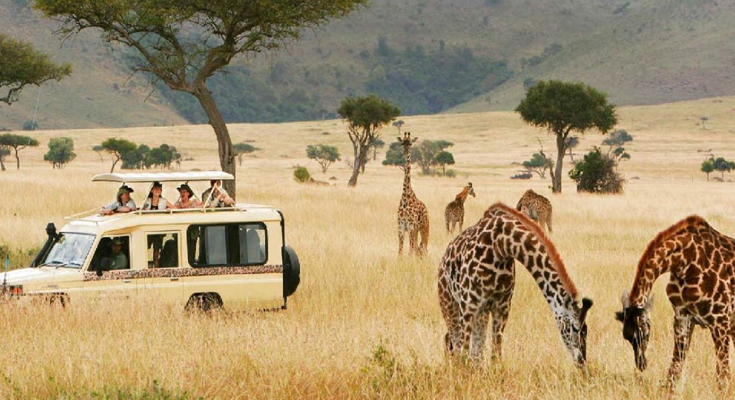 The centerpiece of wildlife tourism in South Africa and a popular safari destination worldwide is Kruger National Park. The legendary national park, which is situated in the northeastern region of the nation in the center of the safari hub, provides visitors with 2 million acres of breathtaking beauty and exceptional flora and fauna diversity. The vast protected wilderness area has something to offer everyone, whether they are wildlife enthusiasts, avid birders, nature lovers, or simply long to escape the busy city life for the peace and quiet of lovely bushveld surroundings. The Mpumalanga and Limpopo provinces' borders are shared by Kruger Park and its exclusive neighbor, Greater Kruger, which also shares a border with Zimbabwe and Mozambique. It's one of the biggest and most diverse protected wilderness regions on the continent.
Quick Facts:
● The oldest and biggest national park in South Africa is Kruger Park. The South African National Parks organization oversees the country's 21 state-supported national parks (SANParks). The premier national park in South Africa and a well-known safari destination is Kruger Park.
● The Kruger Park is enormous. With a surface area of 2 million hectares, it is roughly the same size as Israel and slightly smaller than Belgium. Its total area is 20 000 square kilometers. The Park spans 65 kilometers in width and 360 kilometers in length.
● At Crookes Corner in the Pafuri triangle, which is the furthest northerly point of Kruger Park, South Africa, Zimbabwe, and Mozambique come together.
In Kruger Park, lodging options are available in a range of price points. They range from being somewhat simple to being fairly opulent. There are bungalows, lodges, guest houses, safari tents, cottages, and campgrounds.
2. Sabi Sand Game Reserve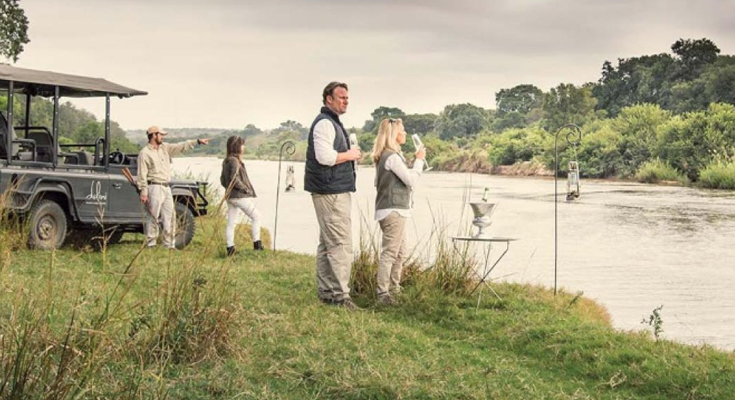 The 65000-hectare Sabi Sand Game Reserve is the Best game reserves in South Africa located in the southwest portion of renowned Kruger National Park (160 620 acres). It is the most esteemed game reserve in South Africa, and it is renowned for its extraordinary leopard and lion sightings. The chances of sighting the Big Five are good due to one of the richest game populations in the nation. The wildlife in the Sabi Sand Reserve is well habituated, resulting in amazing near encounters and abundant sightings, especially of the elusive leopard, even though there is an unfenced 50-kilometer border with the Kruger National Park.
In Sabi Sand Game Reserve, you may see a lot of species. This is especially true for creatures that serve as models, such huge cats. Usually, a two- to three-day visit is sufficient to complete all five of the Big 5. Off-road driving guarantees good sightings of the majority of species, especially the accustomed local predators. Because Sabi Sand is a part of the Greater Kruger ecosystem, seeing wildlife there is extremely real. The greatest time to see wildlife in Sabi Sands is during the dry season (June to September). Since it is warmer than in midwinter during these months and animals tend to congregate around water sources, it is especially pleasant in August and September to see them.
Many of these families are now third- and fourth-generation landowners, leaving behind the most successful big game conservation in South Africa. The wildlife in the Sabi Sands Reserve is well habituated, leading in amazing near encounters and abundant sightings, especially of the elusive leopard, even though there is an unfenced 50-kilometer border with the Kruger National Park. The reserve is traversed by the Sabi and Sand Rivers, which give the region's biodiversity a further dimension.
3. Hluhluwe-Imfolozi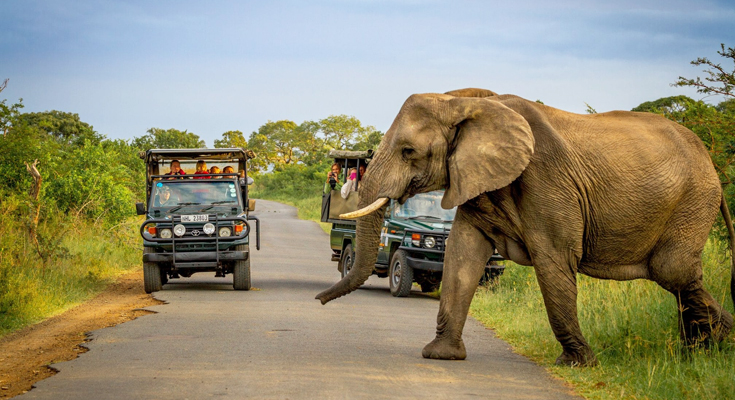 Experience and Travel This 96,000-hectare reserve, Africa's first officially recognized and best game reserve in South Africa, is home to the African Big 5 and other wildlife. We would be honored to welcome you on one of our wonderful Hluhluwe Umfolozi Day Safaris; there are many alternatives to select from. Heritage Tours & Safaris, which has more than 19 years of experience, provides both open and closed exclusive game drive safaris, especially in the Hluhluwe Umfolozi Game Reserve South Africa & iSimangaliso Wetland Park. We can fulfill any request, no matter how big or small, thanks to our fleet of open game drive vehicles and closed, air-conditioned luxury game drive vehicles. Heritage Tours & Safaris offers dependable, high-quality, and reasonably priced safari excursions.
The Black Umfolozi River split the Hluhluwe and the Umfolozi parks at the time the Hluhluwe-Umfolozi Park was established on April 30, 1895. People who wanted to visit both parks had to drive around on the corridor road that was built between them in order to get to a different gate. Customers can now enjoy both parks from either side because this is no longer the case. The first and best game reserve in South Africa to be officially recognized is the Hluhluwe Game Reserve. The Hluhluwe Umfolozi Park has a long and illustrious history, and it is certain that its in-game capture and wildlife relocation efforts prevented the Black and White Rhinos from going extinct in the 1960s.
The park is a Big 5 Reserve; the animals are the Lion, Leopard, Buffalo, Elephant, and both White and Black Rhinos. Cheetahs and wild dogs are two examples of other fascinating animals that you can see.
4. Thornybush Game Reserve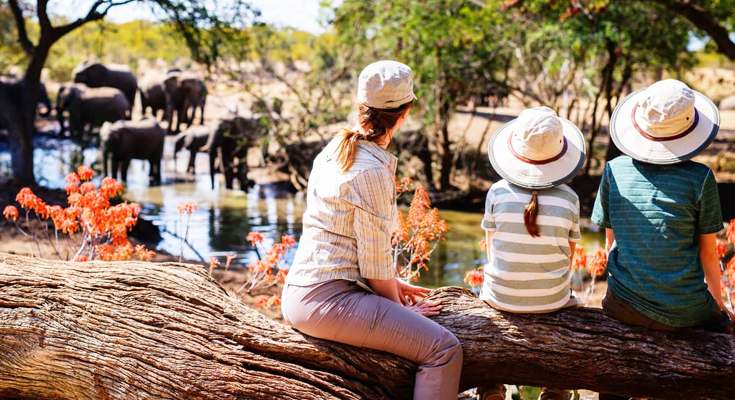 In the renowned wilderness areas of Sabi Sand and Thornybush Nature Reserve in Kruger Park, there are a number of luxurious resorts called Thornybush. Thornybush has become a popular location in the Greater Kruger Park region thanks to Big 5 encounters and the sheer variety of species there. The actual key to our bush magic, though, lies with these people. Our close-knit personnel within the Thornybush lodges, from the receptionists to the cooks, create the cozy setting our guests recognize as that "Thornybush vibe," while our guides lead with a knowledge and intuition that is unmatched.
5. Timbavati Game Reserve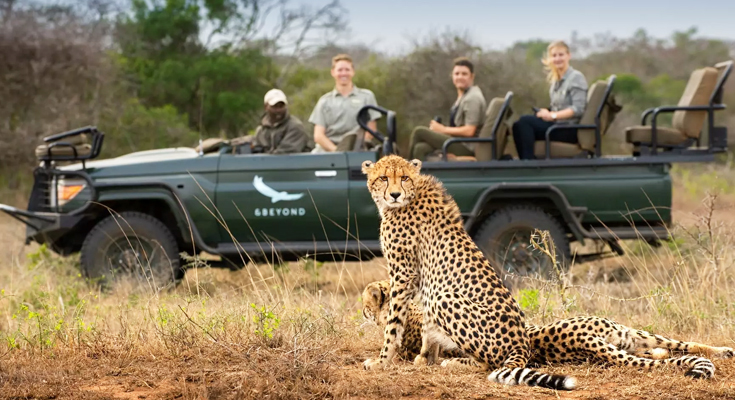 A fifty-kilometer unfenced border separates the Timbavati Game Reserve South Africa from the renowned Kruger National Park, which it shares with two other private game reserves South Africa. Stop looking and head to the Timbavati Wildlife Reserve if you are planning a safari with lots of excellent game viewing (and let's face it, you probably are). is well-known for its stunning natural beauty, expansive bush, and high concentration of wildlife, which includes the Big Five, over 350 different bird species, and the extremely uncommon white lion. You can find secluded, welcoming homes that provide the ideal safari lodgings for a family vacation, a dreamy honeymoon, a group excursion, or whatever else you're looking for. There are accommodations for any budget, and the night sky is free.
Timbavati Game Reserve, also known as Timbavati Private Nature Reserve, and the Kruger National Park share a common, unfenced boundary, allowing animals to roam free and giving visitors the chance to see the widest variety of wildlife that South Africa has to offer. Timbavati offers a variety of lodging options, including colonial-style game lodges, classic thatched bush lodges, and opulent tented safari camps, to fit your ideal South African safari lodge vacation.
6. Balule Private Game Reserve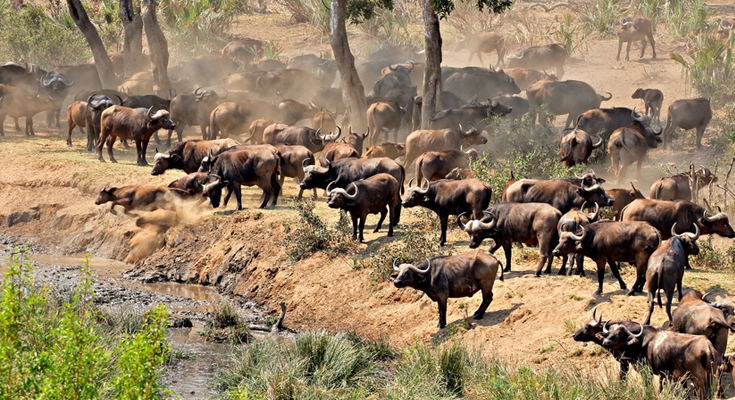 Balule Private Nature Reserve is a collection of private properties that were combined into a stunning nature reserve in the 1990s. It is located in the northeast of South Africa. Balule, which is a part of the same ecosystem as the renowned Kruger National Park, now has an open border with it. The Greater Kruger Park, an open conservation region with a total size of over 7,000,000 acres (23,000 km2) along the Olifants River, includes the Balule Game Reserve. Only a half-drive hour separates the reserve from two of the Kruger National Park's main entrances. It is located in the mixed woodland eco-zone, one of the lowveld's multiple eco-zones and the one with the most diverse wildlife and plant life. The terrain is undulating, and seasonal rivers drain the region. The area is granitic in nature and has intrusions and outcrops of quartz and brilliant wildlife.
7. iSimongaliso Wetland Park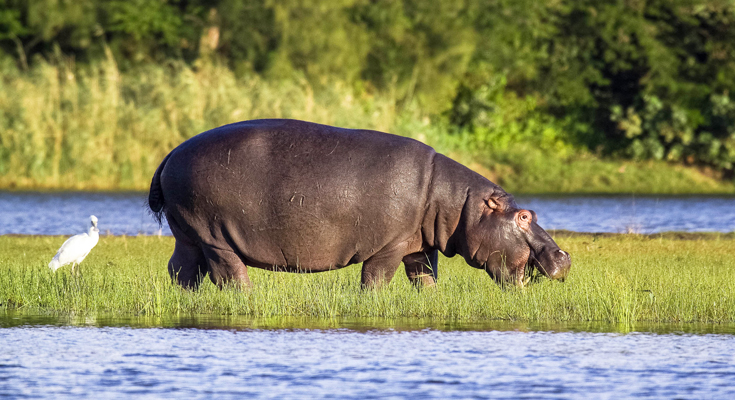 iSimangaliso Wetland Park, a World Heritage Site (formerly known as Greater St. Lucia Wetlands Park), contains an astounding range of habitats, including the Ubombo Mountains, grasslands, woodlands, wetlands, mangroves, and ancient dunes, as well as beautiful beaches and coral reefs. This magnificent KwaZulu-Natal Wetland Park spans from Maphelane in the south to Kosi Bay in the north, on the border with Mozambique, along the Zululand coast. Despite being only the third largest park in the nation, the iSimangaliso Wetland Park is more biodiverse than the Kruger National Park and supports more animal species. The first of eight South African UNESCO World Heritage sites is made up of a stunning collection of beaches, coral reefs, lakes, swamps, wetlands, woodlands, coastal forests, and grasslands that stretches all the way from Kosi Bay, practically on the Mozambican border, to Cape St. Lucia in the south.
Whales, dolphins, sea turtles, incredible waterfowl like storks, pelicans, terns, and herons, over 500 different bird species native to South Africa, including the Madagascar fish eagle, the Nile crocodile, the country's largest population of hippos, elephants, black and white rhinos, giraffes, and buffalo, as well as a variety of antelope like waterbuck, impala, and kudu. A total of 328 000 hectares of pristine natural ecosystems make up the third largest protected land mass in the country, the iSimangaliso Wetland Park, which is also home to Lake St. Lucia, the St. Lucia and Maputaland Marine Reserves, the Coastal Forest Reserve, the Kosi Bay Natural Reserve, and the Mkuze Game Reserve.
8. Madikwe Game Reserve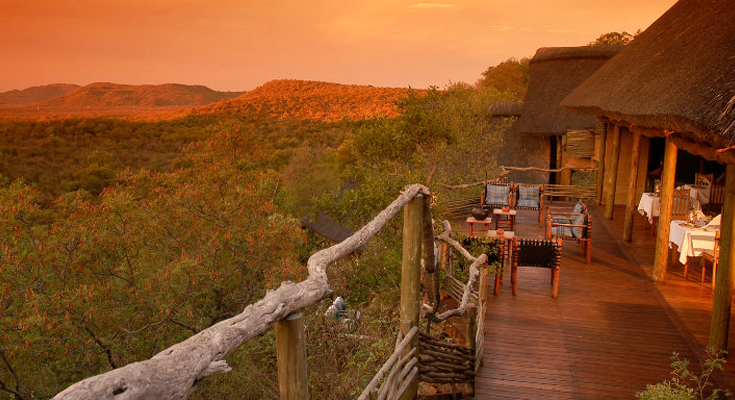 Madikwe is a premier safari and best game reserve in South Africa with a selection of first-rate luxury lodging options. One of South Africa's biggest game reserves, it is home to an amazing variety of species and provides some of the best safari experiences. The abundance of lodges at Madikwe and its seasonal promotions provide you the chance to find one that fits your budget for an African safari without sacrificing the level of luxury on offer. One of the top luxury South African safari excursions is available in Madikwe. The reserve is 90 kilometers north of Zeerust in the North West Province of South Africa, which is about 3.5 hours' drive from both Johannesburg and Pretoria in Gauteng. It borders Botswana. Additionally, Gaborone, the nation's capital, is only 40 kilometers away, making it a convenient addition to your Botswana itinerary. From O.R. Tambo Airport, the home of South African Airlines, it is conveniently reachable. There is a direct flight to Madikwe with a smaller aircraft. One of the few zoos in Southern Africa without malaria is Madikwe Game Reserve. In addition to a wide variety of other wildlife species, the reserve is home to the Big 5. Some of the rarest creatures can be observed in Madikwe Game Reserve, including Brown Hyenas, Cheetahs, and Aardwolves.
9. Pilanesberg Game Reserve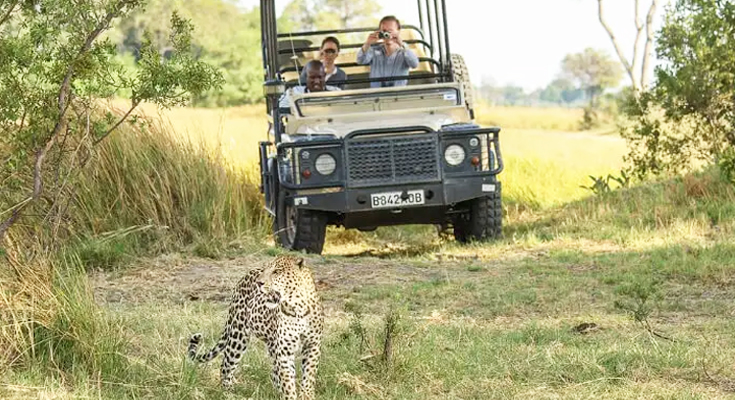 From Africa's vast plains, the Pilanesberg National Park soars majestically. A model reserve that has achieved great success in demonstrating how human environmental damage can be reversed via conservation, with the added benefits of assisting local communities, preserving wildlife, and regenerating biodiversity and ecosystems. Pilanesberg National Park is one of South Africa's top adventure tour and wildlife safari locations. It is less than 200 km from Johannesburg, closer to Pretoria and Rustenburg, and has flights from Cape Town three times per week.
10. Kalahari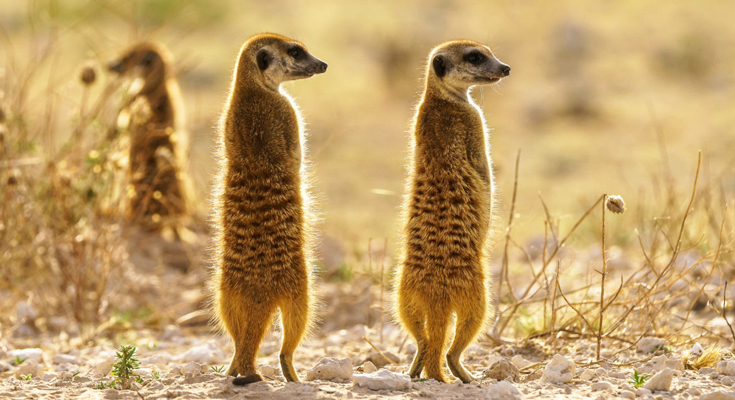 The majority of the 900,000 sq km of the Kalahari Desert is in Botswana, but it is also found in Namibia and South Africa. Due to some areas not being real desert, it is semi-desert and does support some fauna. Every year, there is a modest amount of rainfall. In the Kalahari, the Okavango River forms marshes that are home to a variety of animals, including elephant, giraffe, leopard, cheetah, hyena, and many others.
These parks also have a well-deserved reputation for predators, and you're likely to see black-maned Kalahari lions along with cheetah, black-backed jackal, and brown and spotted hyena with rare wild dog and reclusive leopard also on the list. These parks also have classic Kalahari animals such as zebra, wildebeest, oryx, eland, springbok, and giraffe. The best chance to see many of Africa's smaller and more elusive animals, such as the wild cat, porcupine, aardwolf, meerkat, and honey badger, is on a Kalahari safari. The birdlife is also surprisingly abundant, especially during the wet summer months known as the "Green Season," which last from December to April. Binoculars can be trained on flamingos, secretary birds, martial eagles, great white pelicans, and giant eagle owls by birdwatchers.
Read More About: Best African Wildlife Safaris
Explore: Top-Rated South Africa Attractions
Book Your Africa Tour with Dook International
We can create a private game reserves south africa tour specifically for you that fits your interests, travel preferences, and price range. With Dook International, there is never a dull moment. Our intention is to enable you to enter a different reality and experience nature up close. At Dook, we are skilled at making you feel welcome and valued. Making guests feel special is truly the essence of hospitality, as each visitor holds a special place in our hearts. Explore the best of South Africa with our tour packages & book a customised Private game reserves south africa holiday package for an unforgettable memory today!
Explore: Best Places to Visit in Africa
Know More About: Best Hikes in Africa