Top Lisbon Tour Packages
Our handpicked tours take you to the top sights of Lisbon and help you build memories of a lifetime. Our Lisbon Tour Packages are crafted carefully keeping in mind your comfort and safety. Tapping on the tours below will give you further details about the packages.
Things to know about Lisbon (Portugal)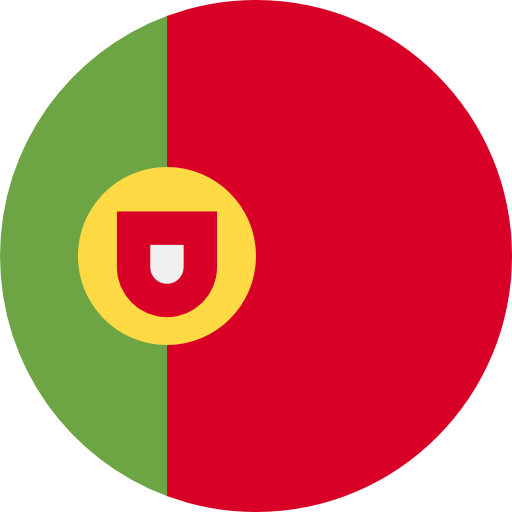 Take a trip down Lisbon's seafaring days as you visit some of its most iconic landmarks, monuments, and museums.
While Portugal is like any other country today, contemporary and focused on technology and innovation, however, across the world people still remember Portugal for being the birthplace of some of the most prominent sea voyagers of its time. Lisbon, the capital of Portugal, has kept the spirit of its voyaging heydays alive in fortified relics, monuments, and museums.
Airports
Sintra Air Base, Lisbon Humberto Delgado Airport, Montijo Air Base, Alverca Airport, Cascais Municipal Aerodrome
Experiences in Lisbon
Lisbon is picture-perfect with its breathtaking view of the ocean, red-roofed homes, and old-world architecture. Most tourists spend their holiday admiring the charming medieval buildings, thronging cultural museums to learn about the city's history, and visiting landmarks that are an ode to the country's prolific past. To enjoy this incredible city, book a Lisbon tour with Dook today!
Top Attractions in Lisbon
The top attractions of Lisbon seek to pay homage to a time when Portuguese sailors braved the vast and tempestuous ocean to establish trading routes that dealt in spices, textiles, and gold. A tour of the city takes you through a journey to elegant towers, monasteries of yore, and museums that delve deeper into the country's glory days. Book a Lisbon tour with Dook today to see the best of Lisbon!
Plan A Trip To Lisbon
Travel to Lisbon: Book a tour with Dook today
Lisbon lies on the Atlantic coast so it is not surprising that many of its important landmarks lie on the waterfront. One such landmark, that boasts of Portugal's victorious explorations, is the Belem Tower. Built during the height of the Portuguese Renaissance, this limestone structure was a point of embarkation and disembarkation for Portuguese explorers and served as a ceremonial gateway to Lisbon. Tourists are permitted to visit the inside of the tower from where they can enjoy a great view of the River Tagus, whose waters had once carried sailors to faraway lands in search of fortunes and spices.
Just upriver from Belem Tower, rises the Monument of the discoveries or Padrão dos Descobrimentos, which is an ode to the Portugues age of discoveries during the 15th and 16th centuries. This structure, shaped like a ship, displays the statues of monarchs, explorers, cartographers, artists, scientists, and missionaries.
Another heirloom of Portugal's seafaring past stands nearby to the Padrão dos Descobrimentos, called the Jerónimos Monastery. This monastery was earlier a church whose monks provided assistance to seafarers in transit. Built in the Portuguese Late Gothic Manueline style of architecture, this elegant building is a photographer's delight.
Lisbon is also home to a number of fantastic museums that give you a peek into its glorious history, as well as bring you up-to-date on how far the country has come since its seafaring days. While there are many museums to choose from, these three museums come highly recommended - National Tile Museum, Calouste Gulbenkian Museum, and Museum of Art, Architecture, and Technology (MAAT).
A tourist spot that is popular with both children and adults is the Oceanário de Lisboa or the Lisbon Oceanarium. This is the largest indoor aquarium in all of Europe and has a large collection of marine species. The biggest highlights of the aquarium are the sharks, penguins, sunfish, starfish, and seahorses. After you have finished exploring the aquarium, don't forget to ride the cable car upriver to get a bird's eye view of the city and the ocean.
As with every great European city, Lisbon too has a city square in the middle of the Baixa district. This square is called the Praça do Comércio. This city square once hosted the Royal Palace of Ribiera which was destroyed in the infamous 1755 earthquake. Today, Praça do Comércio looks pretty as a picture and is a bustling part of town with visitors thronging the gateway for spectacular views of the harbor. An interesting experience not to be missed while you are in the city square is visiting the Lisboa story center. This center makes an attempt to give visitors a feel of the country's glorious and sometimes troubled past. One of the highlights of the center is the sensory experience of the 1755 Earthquake which had caused massive devastation centuries back.
Lisbon is blessed with one more square that gets much love from the residents of the city. This square is called Rossio. While you are in the city, you must spend some time in the cool shade of the fountains of the Rossio square and indulge in some people-watching.
The city of Lisbon is full of iconic spots and fun activities and other than the sights described above, the following attractions should make it to your bucket list - riding the Santa Justa lift, Frontiera Palace, Carmo Convent, riding Tram 28, Sao Jorge Castle, Alfama suburb and Fado museum. Also recommended are day trips to the fishing village of Cascais and the city of Sintra.
A great way to treasure memories of a city is to buy souvenirs from its local markets. Some of the most popular souvenirs to buy from Lisbon are Azulejos, ceramic or wood roosters, Moscatel de Setúbal, ceramics, Port wine, handmade candles, and vintage toys. You can go shopping for souvenirs around Rossio Square, Praça da Figueira, and Chiado.
Dook International has designed several Lisbon holiday packages which will take you on a fabulous tour around the city of Lisbon. These Lisbon tour packages promise a good time as our well-researched and popular itineraries take you to all the top sights of the city. Let Dook Travels be your travel guide on your journey through Lisbon.
Explore More: Attractions in Portugal

Book Package: Portugal Tour Package