10 Best Restaurants in Almaty & Kazakhstan
Kazakhstan has always captivated tourists with its spectacular landscapes, surreal attractions, swarming cities, friendly locals, and not to mention delectable cuisines. This Central Asian country offers a rich gastronomical experience to both tourists and locals alike. There are famous restaurants in Kazakhstan that serve the best food palate, filled with delicious cuisines. Whether you like Italian, Korean, Indian, American, or Russian, Kazakhstan has everything on its plate.

No joy is greater than the delight of exploring your favorite country while munching on your favorite food. If you want to experience the best culinary experience, no place is better than Kazakhstan. Don't worry! We have curated a list of the best Indian restaurants in Kazakhstan that you can stop by on your vacation in the country.
Top 10 Restaurants in Kazakhstan

Can you imagine a vacation without food? You sure not! Here we are, helping you find the best restaurants in Kazakhstan where you can drool over your favorite food.

1. Gosti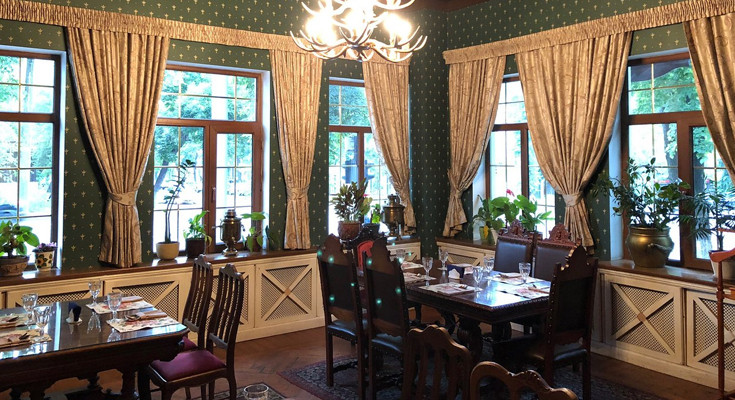 Gosti is one of the best restaurants in Almaty, whose interior reflects the 19th-century Russian country mansion. It is a beacon of gastronomic excellence that enchants tourists with its diverse culinary delights. The menu mainly comprises Russian and European dishes that satiate the soul of food lovers. Some delicate dishes that Gosti offers include potato fritters, kvass, dumplings, meat, etc. Besides food, the overall ambiance of the place is soothing and inviting. Gosti offers both indoor and outdoor seating. You can enjoy the beautiful views while eating and conversing with your family or friends.

2. Tandoor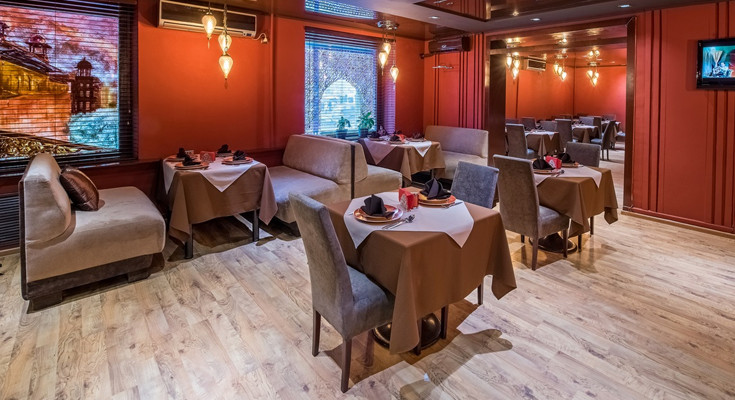 Tandoor is one of the most popular Indian restaurants in Almaty that serves authentic Indian food. For the love of Indian delicacies, tourists can relish many delicious cuisines. This restaurant has always been a favorite spot for Asian tourists. If you are an avid foodie, try some of the classic cuisines of Tandoor. At Tandoor, great food comes with a stunning ambiance. Tandoor's must-try are Aloo Gobhi, Meat Curry, and Chicken Tikka marinated in mind & yogurt. A perfect blend of traditional and contemporary flavors of India creates an impeccable and delicious dish made with sheer elegance.

3. Vanilla Cafe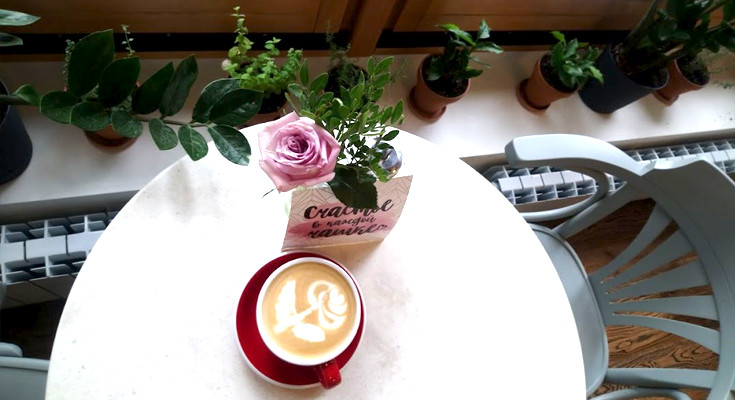 Vanilla Cafe is one of the famous restaurants in Almaty that offers a cozy atmosphere and delicious pastries. It is an ideal spot for quiet seating where you can read and eat croissant with a cup of coffee. It is an open-air cafe with both inside and outside seating. Vanilla Cafe has an elegant interior that exudes warmth and sophistication at every corner. Young locals and Instagrammers are the most frequent visitors to this cafe. If you are in Kazakhstan, you should visit Vanilla Cafe for delightful appetizers. Moreover, the service of the restaurant is also impeccable. Considering everything, the restaurant provides a great place to hang out in a new country.

4. Olivia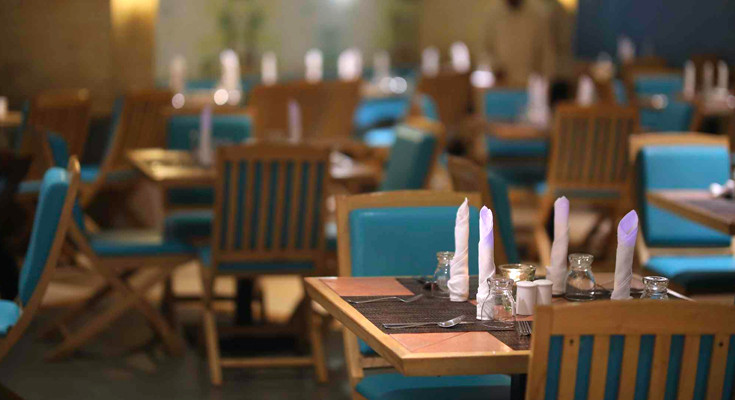 Olivia is one of the stunning restaurants in Kazakhstan. It offers a wide variety of drool-worthy Mediterranean and Italian dishes that capture the soul of food lovers. Besides the mouthwatering cuisines, Olivia has a wine garage where you can access an excellent collection of old, new, and local wines. Not just food and wine, but there is also a spectacular library, where books on design and art are on the shelves that keep you entertained. The best things to eat here are exquisite pasta, risotto, and grilled meats. Olivia is a great place to spend your day with good food after a tiresome day.

5. Maharaja Indian Restaurant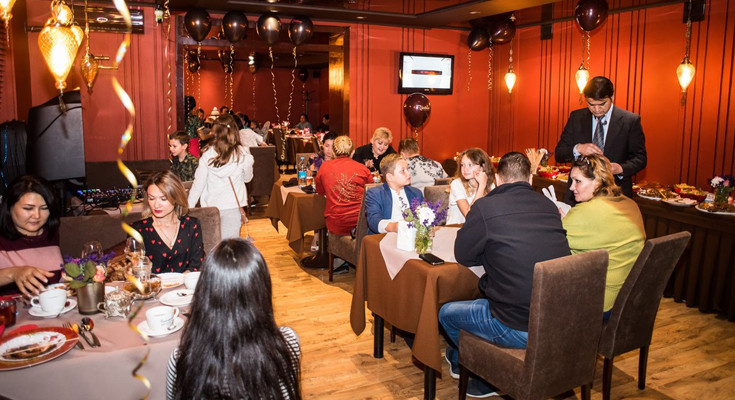 Maharaja is one of the finest Indian restaurants in Almaty. This restaurant offers delicious cuisines with authentic Indian flavors. With its unwavering dedication to bringing the best Indian food to Indians in Kazakhstan, Maharaja has earned a steadfast reputation. At Maharaja, the chefs embark on a culinary journey through the diverse flavors of India. Every dish is prepared with meticulous attention to detail, which makes the cuisine more authentic and delicious. If you seek a gastronomic adventure, Maharaja is a lovely place to head.

6. My Cafe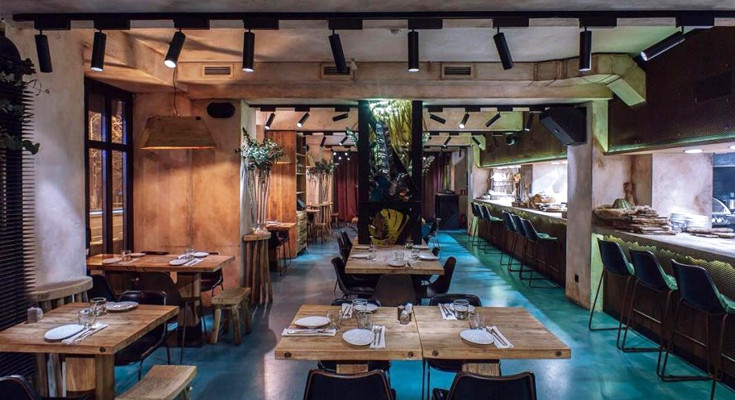 My Cafe is one of the most phenomenal restaurants in Kazakhstan. After a long day of exploration, My Cafe offers a much-needed break where you can relax and boost your energy by eating mouthwatering dishes. With good food, a pleasant atmosphere, soothing music, and splendid decor, My Cafe adds charm to your tiring day. The My Cafe's ambiance lifts your spirit, and the food will fill you with energy. This cafe's menu is enriched with so many delicious dishes that are enough to make every palate happy. If you are in Kazakhstan, don't forget to stop by My Cafe.

7. Spice Mantra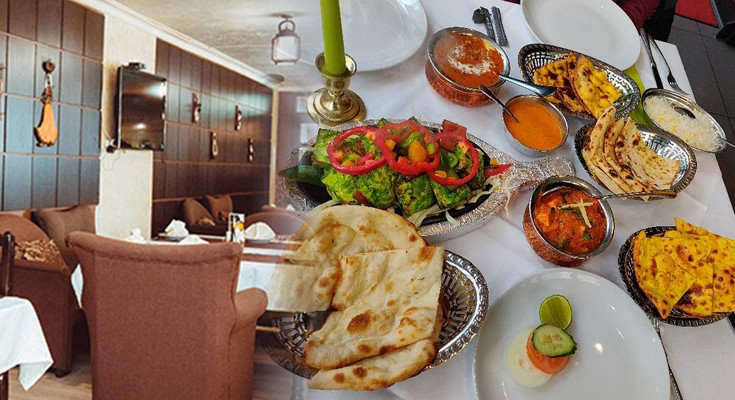 The Spice Mantra is one of the delightful Indian restaurants in Almaty. It is a hidden gem of Almaty that offers a gratifying culinary experience. This restaurant in Almaty lures tourists with authentic Indian dishes that touch the core of every Indian. Each cuisine here captures the essence of Indian street food, filled with a touch of uniqueness. The restaurant boasts a lively ambiance, creating a perfect setting for tourists to relax and eat. The menu of Spice Mantra consists of an array of delectable Chaats, Kebabs, and Curries. Every dish is thoughtfully cooked with a tantalizing blend of aromatic spices and flavors.

8. Korean House Family Restaurant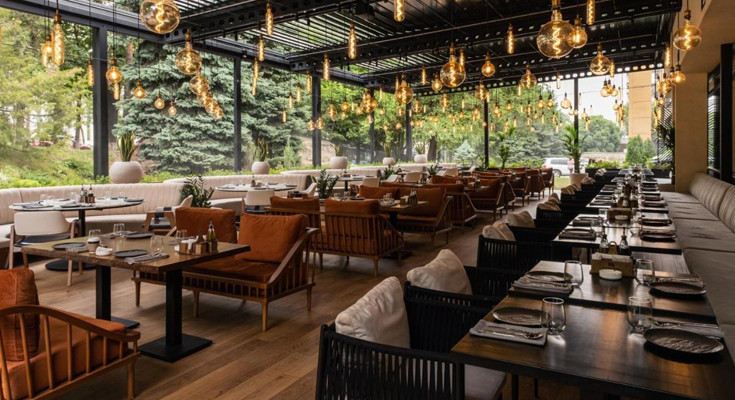 Korean House Family Restaurant is one of the best restaurants in Kazakhstan to experience delectable culinary delights. It is the epitome of culinary excellence. With its unwavering commitment to offering delicious Korean dishes, this restaurant stands above all the other places to eat in Kazakhstan. If you love Korean food and want to try it in Kazakhstan, Korean House is the place you should visit. The restaurant's overall ambiance is inviting and hospitable, offering a pleasant atmosphere for tourists. If you seek an exceptional gastronomic experience that transports you to Korea, you should visit Korean House.

9. Silver Spoon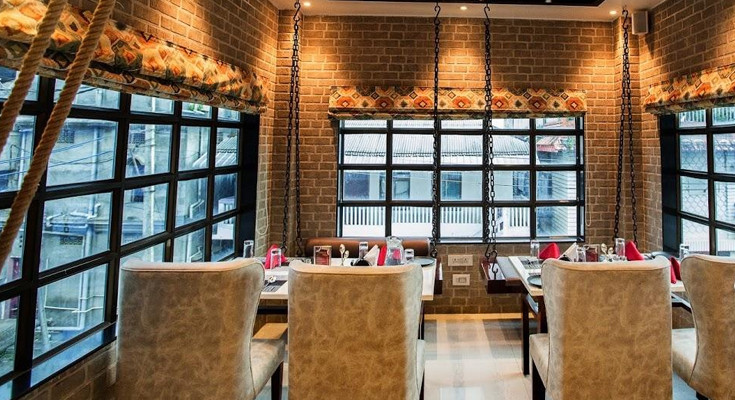 Silver Spoon is one of the well-known Indian restaurants in Kazakhstan. It is the most-visited restaurant in Almaty. With a whisk of flavorful dishes and a welcoming atmosphere, Silver Spoon remains a step ahead of all its competitors in Indian delicacies. As soon as you step inside the restaurant, you will be greeted with warm hospitality, served delectable dishes, and transported to the streets of India. Silver Spoon's menu has a delectable array of classic Indian dishes, ranging from flavorful biryanis to creamy curries. Whether you are a hardcore non-vegetarian or radical vegetarian, the tourists will get everything served at their discretion.

10. Tarkhun Restaurant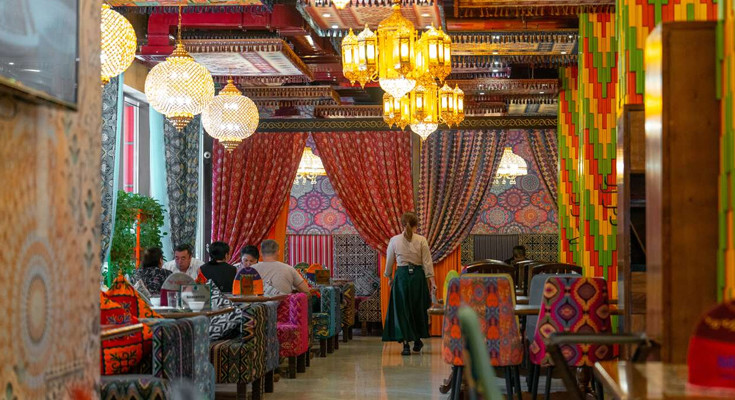 Tarkhun is another gem in the list of the best Central Asian restaurants in Almaty. It is the top place to try traditional and fusion dishes of the country. The restaurant offers a wide selection of menus consisting of numerous cuisines that satisfy every palate. Tarkhun has both inside and outside seating. From typical Central Asian dishes to classic Georgian fusion, the menu has everything you may like. If you are in Kazakhstan, you must visit Tarkhun Restaurant for a delightful culinary experience.

Craft a Fulfilling Vacation to Kazakhstan with Dook!

Food is the essence of a vacation. No matter where you go out in the world, food follows. The best part about any trip is the unique cuisines of that country. Kazakhstan is no exception. It offers a myriad of unique, mouthwatering, and delectable dishes that capture the soul of food lovers. If you plan to go to Kazakhstan on your next trip, arrange an adventure-filled vacation with Dook. We have alluring Kazakhstan tour packages that are customizable and reasonably priced. We can shape your holiday itinerary the way you want it. So, look no further than Dook International and get ready for your fun-filled vacation.

Read More About Kazakhstan:

Best Cities in Kazakhstan to Visit

Best Things to Do in Almaty