20 Best Summer Destinations in Europe
Europe is the hotspot of all your summer holidays. Heading Europe in Summer for your vacation is the best holiday you can plan. There is no better time to visit Europe than Summer- lots of adventures and attractions are waiting to be explored & discovered. The charming streets, mouth watering food, diverse culture, profound history, pretty beaches, majestic museums, and awe-inspiring art galleries are some of the things that will take your heart away.

For many visitors, exploring Europe is like ticking off the bucket list. For some, it's a lifelong quest- to visit Europe at least once. But if you are heading to Europe this summer, many things are waiting for you to unearth. With countless regions and cities to explore, it may take years to see all of them. If you don't have so much time on your hand, skim through our list of top summer destinations in Europe that you shouldn't miss out on visiting. This list has 20 European destinations that offer plenty of things for nature lovers, history buffs, thrill-seekers, and beach-hoppers. Let's get to them one by one.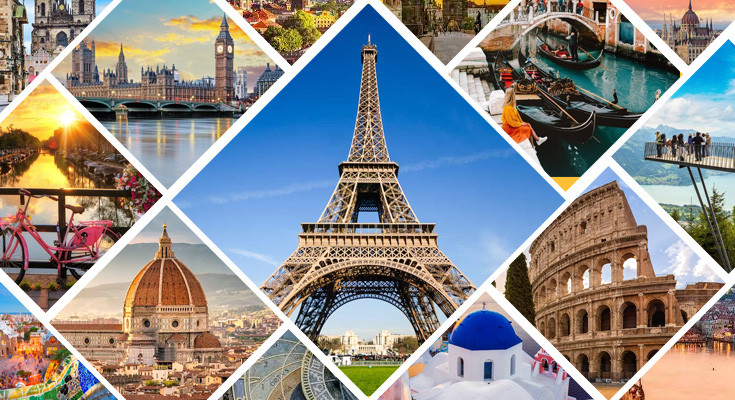 Some Incredible Places to Visit in Europe During Summer

There's no doubt that Europe has one of the best places to visit across the world. Be it Lisbon, Paris, Dubrovnik, Crete, Rome, London, and many more- the list is endless. So, here's the explanation as to why you should visit these places in Europe in Summer.

1. Paris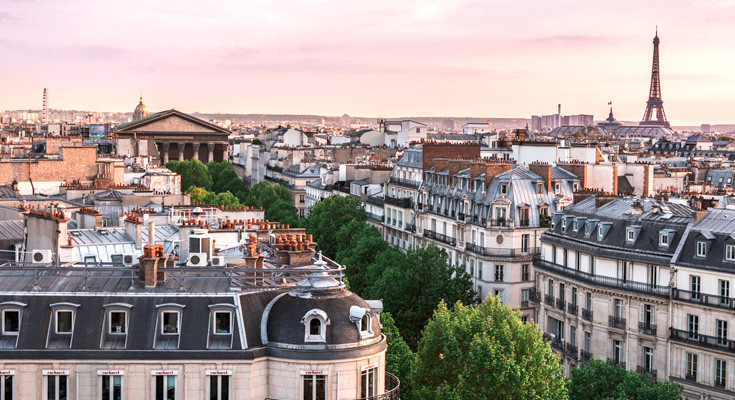 There's nothing you cannot love about Paris. Known as the City of Love, Paris showers you with love and luxury all at once. Paris falls on everyone's dream destination list. Filled with historical monuments, art galleries, stylish shopping hubs, vintage palaces, cathedrals, and expansive landscapes, Paris offers a sparkling cityscape. From the iconic Eiffel Tower to Notre-Dame Cathedral, Louvre Art Museum, Paris Fashion Week, and more, Paris dazzles visitors with amazement. All-in-all, Paris is one of the best summer destinations in Europe. In short, there's no place like Paris.

Book Package: Paris Tour Packages

2. Rome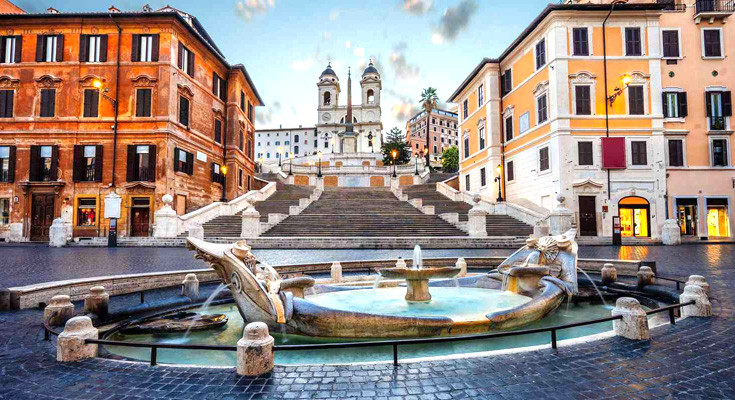 Rome is synonymous with Romance. It is one of the most romantic cities in the world, where love blossoms in every corner. This city effortlessly combines history, architecture, modern culture, and food in a never-seen-before way. Although it is pleasant throughout the year, it seems more pleasing and charming in the summer. It is one of the most-visited places to visit in Europe in summer. Whether you want to explore Colosseum, stroll along the charming neighborhood, or just drool over the delicious food, Rome can offer you everything.

Book Package: Rome Tour Packages

3. Venice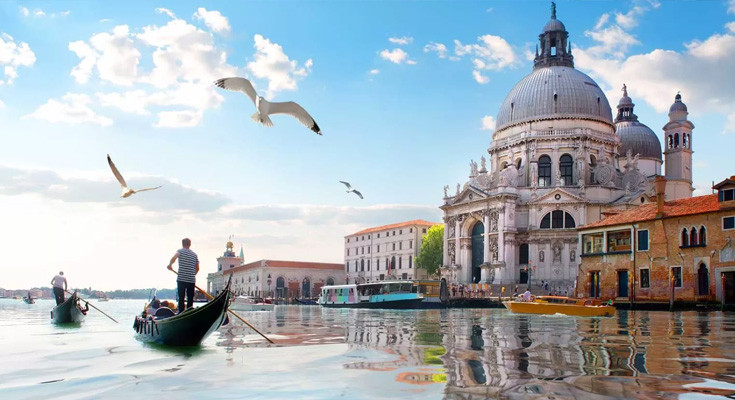 No European city sprinkles magic as Venice does. Mostly loved by couples, Venice is a floating city with postcard-perfect landscapes adorned by crisscrossing canals, art galleries, and majestic castles. It is the best city to experience Europe in summer. Packed with unforgettable adventures and marvellous attractions, Venice has so much to offer. Whether you want to take a gondola ride down to Grand Canal, see St. Mark's Basilica, or explore the historic streets, Venice lets you unwind and adventure. Venice is full of hidden treasures that you must uncover on your vacation.

Book Package: Venice Tour Packages

4. London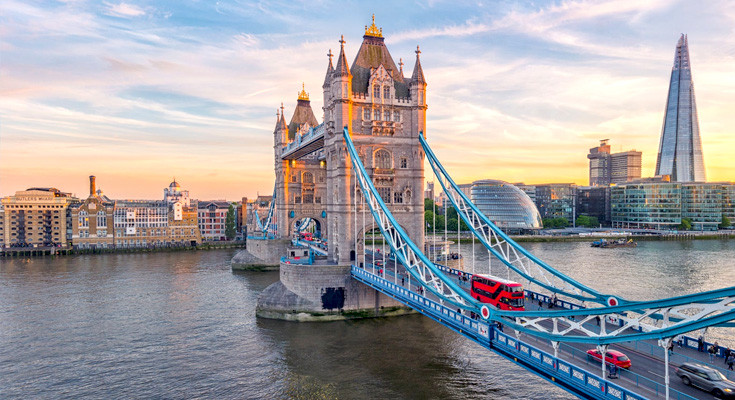 London is an ideal blend of modern conveniences and tradition. Keeping all things aside, London has been frequently called one of the world's most iconic cities. Brimming with history and the aura of the Royal Family, tourists love to admire the vibe of this city. If you have never been to this city, you will be delighted by the old-world charm and new-day vibe. The best time to visit this European city is during the summer season. As winter here gets freezing, leaving you all rolled up in clothes and staying at home. London is one of the best places to visit in Europe in summer, as it offers more opportunities to explore and experience. From London Eye to Buckingham Palace, The Tower of London, Westminster Abbey, and more, you can visit anything you want in summer.

Book Package: London Tour Packages

5. Edinburgh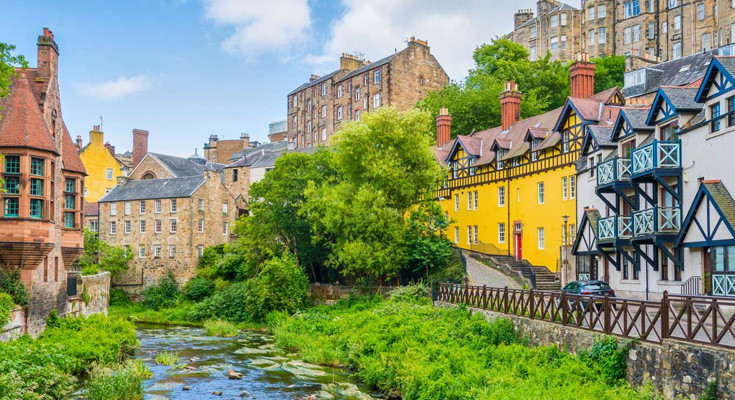 The heart of Scotland- Edinburgh, is a magnificent place in Europe. Resting peacefully in the lapse of nature, Edinburgh boasts a perfect destination for a nature lover. If you visit this city in summer, believe that you will have a magical time here. It is one of the best summer destinations in Europe that captivates the soul of tourists. One of the must-see things in Edinburgh is the castles. Besides, you can also admire the lush green vegetation and blooming gardens. Jam-packed with stunning attractions and medieval dwellings, Edinburgh can excite your wanderlust heart.

Book Package: Edinburgh Tour Packages

6. Florence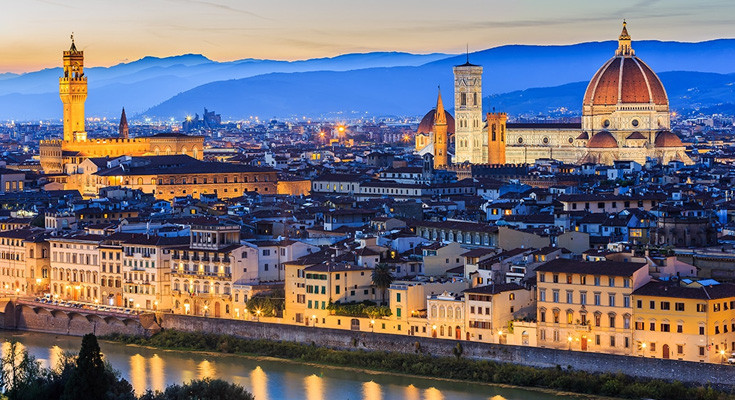 Florence, the illustrious city of Italy, is one of the most-loved places to visit in Europe in Summer. This romantic wonderland looks like it was colored in watercolor and put forward to life. Every corner of this city is filled with excitement and amazement. Florence has to offer so much grace in everything, from one-of-a-kind art scenes to historic cobblestone streets to picturesque spots. Whether you're on a honeymoon trip or a family vacation, Florence is one of the amazing places to visit in Europe in Summer. Some attractions you can explore here are Uffizi Palace and Gallery, Cathedral of Santa Maria del Fiore, Santa Croce, etc.

Book Package: Florence Tour Packages

7. Amsterdam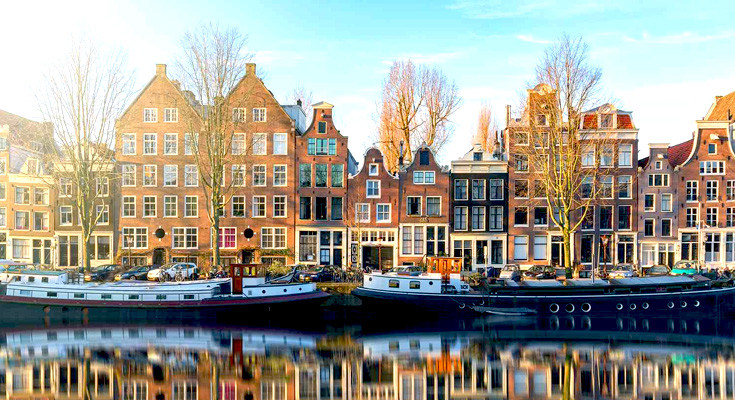 Amsterdam never fails to amaze tourists with its timeless beauty. This capital city of the Netherlands is one of the most popular summer destinations in Europe that offers a collection of attractions to explore. Whether you want to learn about Anne Frank's life and the history of the Holocaust or unearth the unparalleled artworks of Van Gogh, Amsterdam has everything. With such dynamic places to see and attractions to explore, Amsterdam will never disappoint your wanderlust soul. Be it Rijksmuseum, Anne Frank House, Van Gogh Museum, Dam Square, or Jordaan Neighborhood, you have countless choices.

Book Package: Amsterdam Tour Packages

8. Interlaken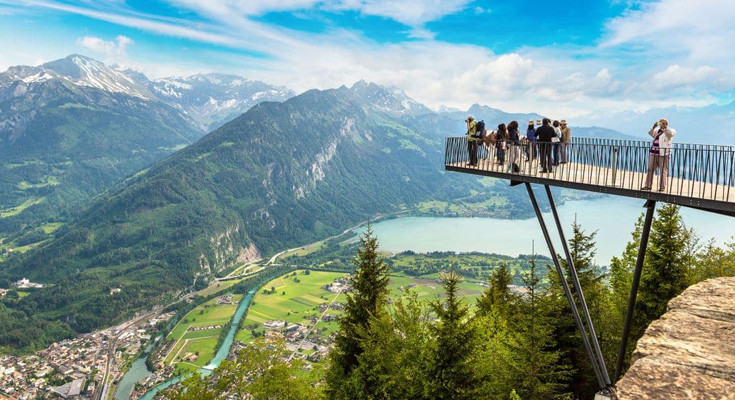 Interlaken is a charming town resting across the Swiss Alps. It is a magnificent pearl of Switzerland that comforts your eyes with unmatched scenery and chic lakeside resorts. It is one of the best summer destinations in Europe if you are a fan of awe-inspiring landscapes, thrilling adventures, spectacular mountain peaks, surreal boat tours, and outdoor excursions. From endless walks, climbs, and attractions to never-ending adventures, Interlaken is an ideal spot for everyone. Whether windsurfing, tennis, horseback riding, or paragliding- you will be thrilled with heartbeat-stealing adventures. Some unparalleled attractions in Interlaken are Hohematte Park, St. Beatus Cave & Waterfalls, Swiss Open-Air Museum Ballenberg, and more.

Book Package: Interlaken Tour Packages

9. Santorini

Santorini is heaven for a nature lover. With picturesque windmills, Blue-domed churches, Phenomenal sunsets, and a Pearl-white neighborhood adorned with bougainvillea, it is impossible to not-admire what Santorini has. This Greek paradise attracts many couples and families from around the globe throughout the year. However, most travelers travel here during the summer to capture the best side of Santorini. If you are in Santorini during the summer, you will see how Europe in summer looks. Everything just becomes more surreal and mesmerizing. From incredible natural vistas to multi-colored beaches, and archeological sites, Santorini in summer is a place to see.

Book Package: Santorini Tour Packages

10. Barcelona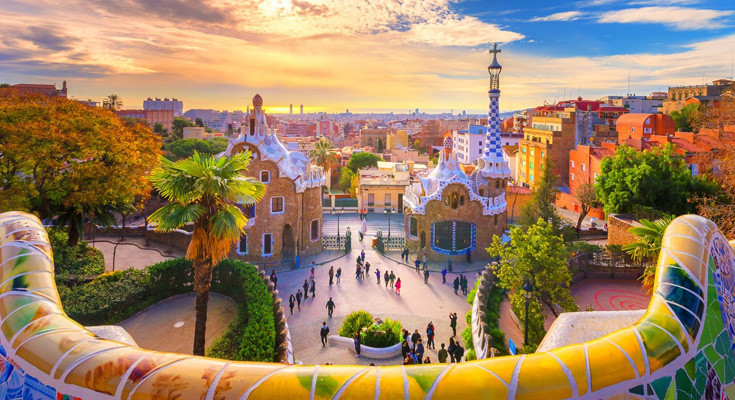 Barcelona is a lovely seaside city. This Spanish city flaunts its beauty, sunny lifestyle, gorgeous scenery, stunning cultural attractions, and breathtaking architecture. During the summer, this rose-colored city becomes more vibrant and cheerful. Its vibe attracts more tourists during that time, making it one of the most-loved places to visit in Europe in summer. Barcelona is a stunning blend of historical significance and modern practices. Some of the awe-inspiring attractions of the city include Basilica de la Sagrada Familia, Barri Gotic, Casa Mila, Bogatell Beach, and more.

Book Package: Barcelona Tour Packages

11. Budapest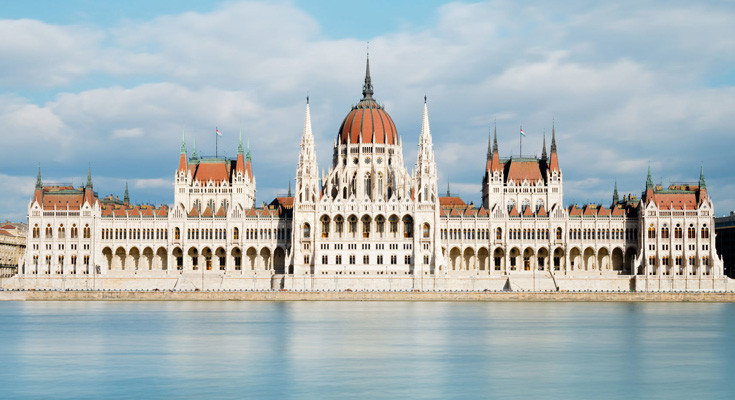 Budapest, most commonly known as the Paris of the East, is one of the most dazzling cities in Europe. Home to countless UNESCO World Heritage Sites, Budapest is one of the best summer destinations in Europe. Budapest has so much to offer if you have a few days to explore every corner of the city. Famous Budapest attractions range from Buda Castle & Castle Hill, Hungarian Parliament Building & Crown Jewels, Danube Promenade, St. Stephen's Basilica, and more.

Book Package: Budapest Tour Packages

12. Prague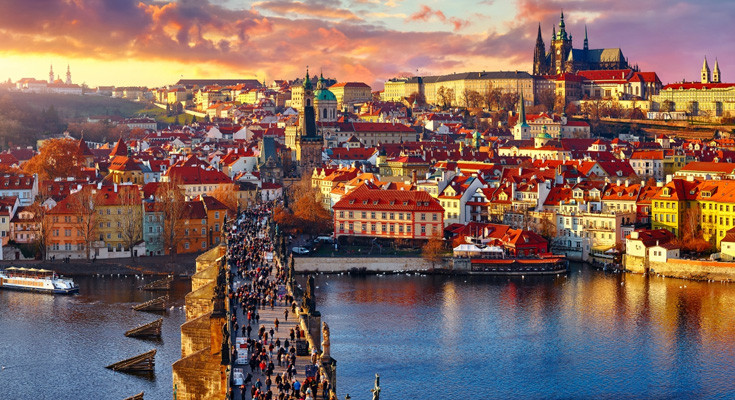 Prague is one of the architectural gems of Europe. Famously known as the city of a thousand spires, Prague possesses the charm of old times. Adorned with Baroque, Gothic, Art Nouveau, and Renaissance styles, Prague captures everyone's heart. Prague is home to scenic towns, stunning architecture, plenty of sights, and lovely countryside. If you visit this place during summer, you will see a more enchanting side of Prague. It is one of the most beautiful places to visit in Europe in summer. From Prague Castle to Charles Bridge, Wenceslas Square, Old Town Square & Astronomical Clock, National Museum, and more, Prague brims with attractions at every corner.

Book Package: Prague Tour Packages

13. Madrid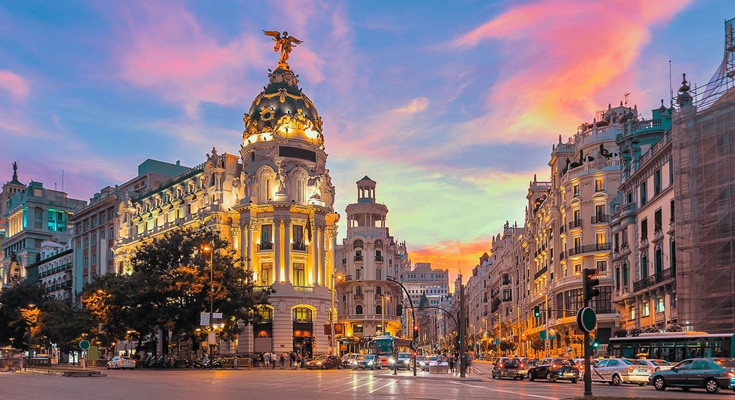 Madrid is another one of the popular summer destinations in Europe that may be hot, but every second here is worth exploring. Brimming with full energy and jam-packed with cultural attractions, Madrid is a modern city offering old-world charm. This European gem offers a bevy of museums & galleries to explore, delicious food to taste, and lively music to tune in on the streets. Madrid is one of the best summer destinations in Europe that is rich in social life. Beaming with cafe culture and bustling nightlife, Madrid is a perfect place for a summer escape.

Book Package: Madrid Tour Packages

14. Reykjavik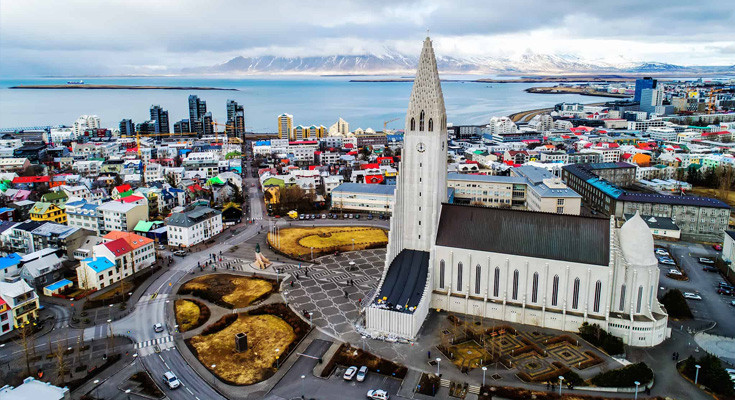 Reykjavik is a budding tourist destination that is famous for its endless sunshine during summer. While some people come here for the northern lights, some visit for thrill-seeking adventures. Due to its geographical position, Reykjavik hardly sees any darkness. Reykjavik is not only a treat for adventurers but also for nature lovers. The endless natural landscapes are no less than a feast for nature enthusiasts. During summer, these natural portraits look more vibrant and clear. Reykjavik is out of the most popular summer destinations in Europe that you can visit next. From hiking trails to colorful green fields adorned with flowers, blue skies, and charming shops & restaurants, Reykjavik can make anyone fall in love with this place.

Book Package: Reykjavik Tour Packages

15. Dubrovnik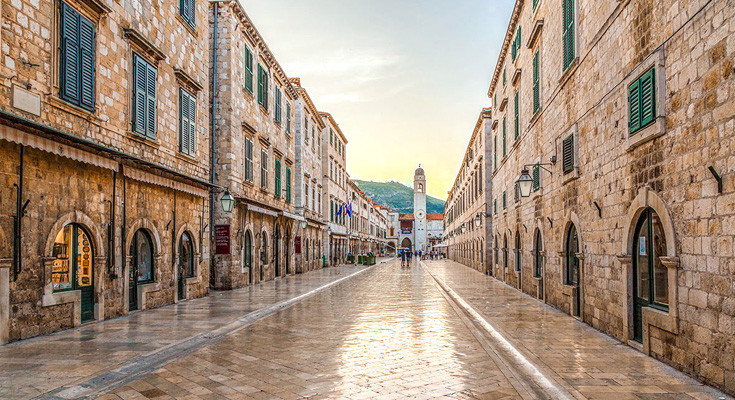 Dubrovnik is one of the most beautiful destinations in Europe. Known as the Pearl of the Adriatic, Dubrovnik offers a wealth of impressive attractions for tourists to explore. This south-eastern Croatian gem is one of the must-visit places to visit in Europe in summer. Whether you want to explore the Game of Thrones shooting location or admire its old-world beauty, Dubrovnik is a perfect summer spot. Not to mention, the food in Dubrovnik is one of the best you will ever have. Some most popular attractions in Dubrovnik are the Old City Walls, Dubrovnik Cathedral & Treasury, Loggia Square, Minceta Tower, and more.

Book Package: Dubrovnik Tour Packages

16. Dublin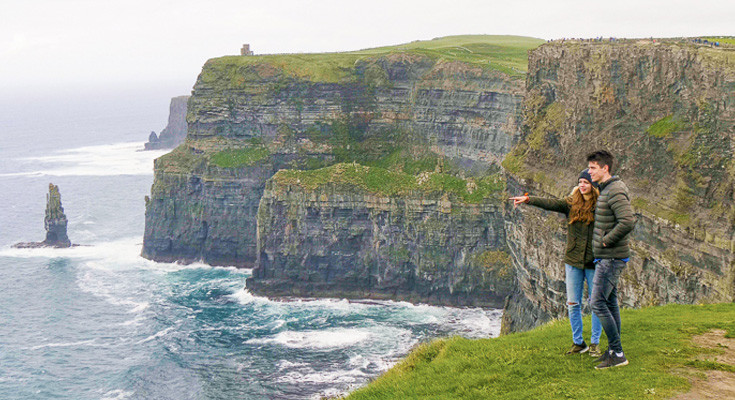 Dublin is a charming European city in Ireland. Filled with cultural attractions, centuries-old traditions, picturesque parks, and Georgian architecture, Dublin can satiate your wanderlust soul. There's so much you can do in Dublin- see ancient castles, explore Irish heritage at the city's museum, and explore medieval cathedrals. Dublin is one of the best summer destinations in Europe that you shouldn't miss out on. Some of the things you can explore in Dublin are Grafton Street, The Little Museum of Dublin, the National Museum of Ireland, Merrion Square, and more.

Book Package: Dublin Tour Packages

17. Lisbon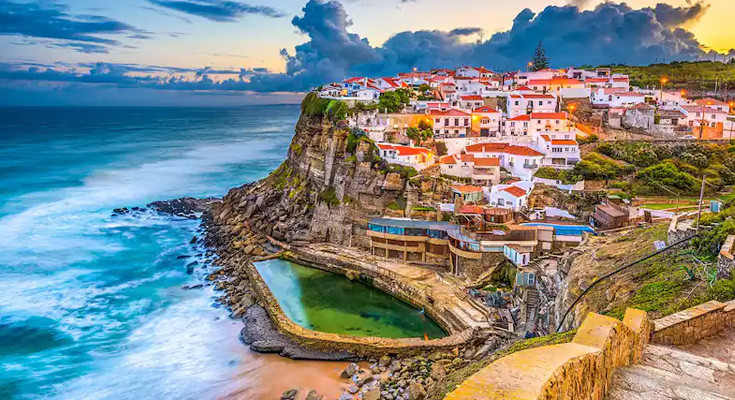 Lisbon is one of the most breathtaking places in Europe- with endless things to see and do. Known for its warm and pleasant weather, Lisbon is blessed with world-class museums, awe-inspiring attractions, and historic museums. Lisbon captivates the heart of every visitor through its iconic landmarks, art galleries, beautiful parks, and adventures. Lisbon falls on the list of top places to visit in Europe in summer because its pleasing weather makes it a perfect destination to head to. Among the stunning sights, some are Sao Jorge's Castle, the Ponte 25 de Abril bridge, Avenida da Liberdade, and more.

Book Package: Lisbon Tour Packages

18. Amalfi Coast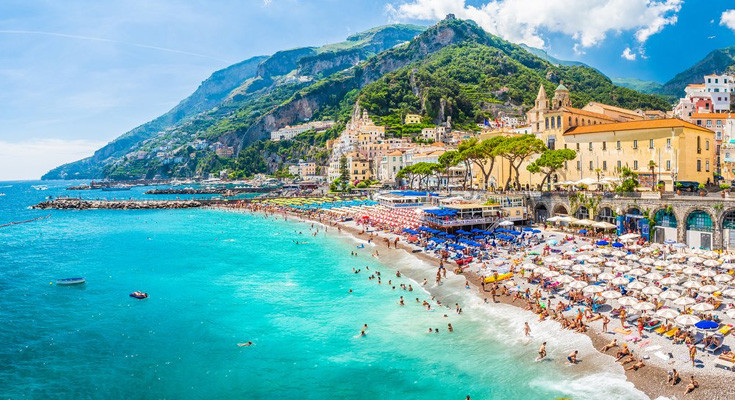 Amalfi Coast is the most beautiful and awe-inspiring 48 kilometers-long coastline in Italy. This heavenly place is one of the most popular tourist destinations in the world. This pleasing coastline offers breathtaking views that you cannot forget. If you want to admire the unwavering beauty of the Amalfi Coast, take a rented car and soak in the rolling hills and picturesque towns. Amalfi Coast is a perfect summer getaway when everything gets more prettier and shinier. Plenty of sunshine, good views, beaches, and good food are what make Amalfi Coast one of the best summer destinations in Europe.

Book Package: Amalfi Coast Tour Packages

19. Copenhagen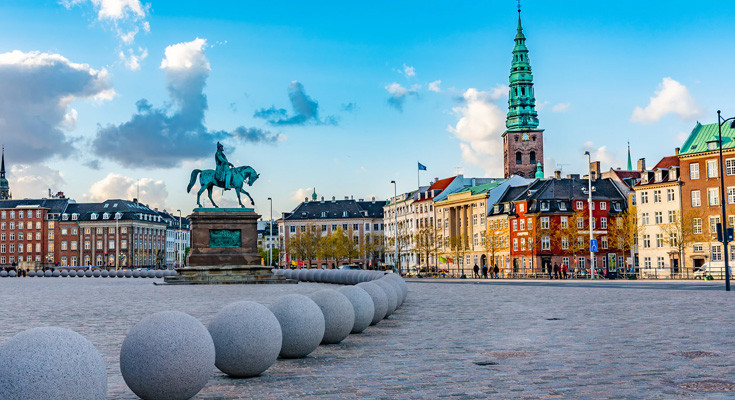 Copenhagen is one of the most exquisite tourist destinations in Europe. With a multitude of tourist attractions and natural landscapes, Copenhagen has so much to offer everyone. From Tivoli Gardens to Christiansborg Palace, The National Gallery of Denmark, the National Museum of Denmark, and more, Copenhagen has everything you need. If you want to visit Copenhagen, try visiting during the summer. It is one of the most-loved places to visit in Europe in summer.

Book Package: Copenhagen Tour Packages

20. Crete

Crete is one of the most enchanting islands in Greece. Unlike any other island, it is the biggest Greek island and the fifth largest in the Mediterranean. Crete's main attractions are the golden-sand beaches, turquoise waters, Minoan archaeological sites, pretty cities, dramatic gorges, and small coastal towns. Crete is among the top summer destinations in Europe that offer a warm and pleasant European getaway.

Book Package: Crete Tour Packages

Ready to Fly to Europe for a Summer Escape?

We hope of the best places to visit in Europe in summer will help you decide where to head next. If you have decided where you want to travel this summer, try our enticing holiday packages. Our Europe packages are highly affordable and easily customizable- so you can customize them as per your travel preferences. Whether you want to have a beach holiday or a thrill-seeking adventure, our Europe tour packages offer everything you need. So, don't look further than Dook International and book your much-awaited summer vacation with us.

Read More About Europe:

Best Countries to Visit in Europe

Best Cities to Visit in Europe