Top Hamburg Tour Packages
Hamburg is one of the choicest cities in all of Europe and it is absolutely a great visit. It is an iconic city in several ways, whether it is their musical expertise, unique style of architecture or their gastronomy culture. It is considered as one of the most beautiful cities in the world, with an incomparable aesthetic appeal. Its nightlife is known all over the world for its lively nature and if that's not enough, it is also a great place to shop! Dook International offers a variety of Hamburg Tour Packages to make your Hamburg Tour plan an absolute breeze this holiday season.

Things to know about Hamburg (Germany)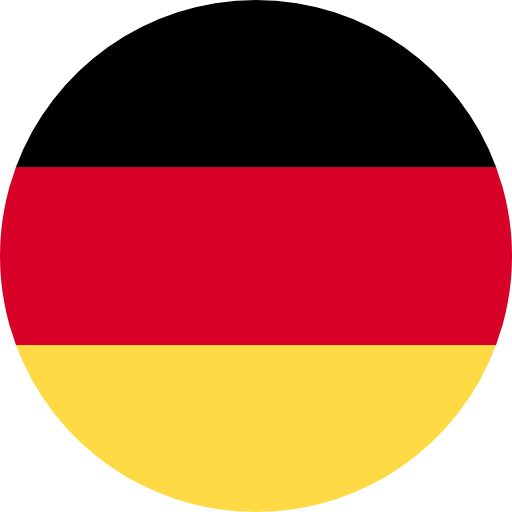 Historically, Hamburg had attracted the moniker of "Gateway to the World" and while that is certainly a bold claim, to this day it remains as Germany's biggest port and second largest city. During the Middle Ages, Hamburg emerged as a centre for international trade and this spirit of maritime influences most of the city even today. When you book one of our Hamburg Holiday Packages, you will get to see the electric energy that this city exudes as well as its deep undercurrent of history and culture. It is an icon of architecture, where you will find extraordinary structures and buildings that are entirely unique to this city.

Airports
Hamburg Airport, Hamburg Finkenwerder Airport
Experiences in Hamburg
When you are on a Hamburg Tour, it is almost impossible not to have a good time! This is a city that certainly knows its reputation and lives up to it. There is plenty to do and see here, and simply walking around the city itself provides you with an interesting experience. The sound of the gulls flying above you remind you of the maritime importance of the city and as you look around, you will see colourful neighbourhoods, decked up in sea-facing architecture, and scattered with multicultural restaurants. If this sounds like your cup of tea, book one of our Hamburg Packages and experience it for yourself!

Top Attractions in Hamburg
Some of the top attractions in Hamburg are its architectural wonders, such as the St Nikolai Church or the world-famous Elbphilharmonie. By using one of our Hamburg Tour Packages, you can also check out its most beloved landmark, the St Michaelis Church. If you are looking for an experience that can only be found in this city, head on over to the St Pauli Nachtmarkt, their renowned night market. The Kontourhaus district here is also a UNESCO Site and they have stunning buildings such as the Chilehaus.

There is no dearth of things to do and sites to see in Hamburg. It is a vibrant city that has a multicultural vibe to it, and you can find something interesting on every corner. As there are so many activities that you can partake in, you might find it a tad difficult to plan your Hamburg Tour but do not worry, Dook International have you covered with several Hamburg Tour Packages that will take away the stress of planning.

Best Travel Experiences in Hamburg

For those who have opted for our Hamburg Holiday Packages and are fans of historical architecture, the St Nikolai Church would be the top choice. From 1874 to 1876, it was officially the world's tallest building. While it was mostly destroyed during the Second World War, you can still take a glass lift up to a 76.3m high viewing platform to get a panoramic view of the city's centre. Furthermore, it houses an exhibit on the horrors of World War II, mainly focusing on three events: The German bombing of Coventry, The German destruction of Warsaw and the bombing of Hamburg.

Similarly, you can swing by the Hamburger Kunsthalle. It is a grandiose collection of art, all the way from the Renaissance to present day. It spans across two buildings that are linked via an underground passage and it is an interesting stop on any Hamburg Tour. The main building houses works that range from medieval era portraits to famous 20th century paintings from artists such as Kokoschka and Klee. Inside, the Galerie der Gegenwart is a showcase of more contemporary German artists.

In the region of Altstadt, you can visit the Rathaus. It is one of the most opulent buildings in Europe, with a brilliant, coffered ceiling and an unmistakeable baroque style. It is well known for its Emperor's Hall and Great Hall. It is a sight that you cannot miss and you certainly will not miss it when you book one of our Hamburg Packages! You may not be able to see the entire beehive of 647 rooms, but you can check out the inner courtyard for a good break, where you can find comfy chairs and tables. Nearby, you will also find the Alsterarkaden, which has Renaissance-style arcades and cafés.

If you want to see more modern examples of Hamburg Architecture, you can see the Elbphilharmonie. It is considered one of the most exciting architectural creations in recent history. It is now a major concert hall, reflective of the deeply rooted musical culture in the city, but it used to be a brown brick warehouse. It was designed by iconic Swiss architects Herzog and de Meuron and they truly catch your eye with intricate details such as 1096 individually curved glass panes. By utilising one of Dook International's Hamburg Holiday Packages, you can get a glimpse of this masterpiece in architecture!

Top Things to Do in Hamburg

If you are looking for a fun and exciting time on your Hamburg Tour, you can visit the St Pauli Nachtmarkt. Taking place every Wednesday, it is a great place to be because the night market truly takes over the whole street of Spielbudenplatz with live music, food stalls, and other attractions. There is also plenty of seating if you simply want to mill around and sip on a drink. Plan your excursion there ahead of a time as it may get a bit crowded.

If the Nachtmarkt sounds like something you'd enjoy, you'd more than enjoy the famous Fischmarkt. In the early morning house of Sunday, over 70,000 locals and tourists visit the Fischmarkt, which has been running since 1703. It is known for their loud Marktschreier (market criers) who sell their goods at full volume. There are also plenty of live bands who play jaunty tunes such as modern versions of ancient German pop songs in the Fischauktionshalle (Fish Auction Hall). If you'd like to visit, make sure to prebook one of Dook International's Hamburg Tour Packages before your vacation!

Best Places to Eat & Drink in Hamburg

Hamburg local have mastered the ingredients of culinary diversity: make your regional delicacies into an obsession and cherish them while remaining open to all kinds of culinary fads. The result is outstanding food on many levels. The city has an extremely diverse food culture, and the people here see food as a form of celebration. For instance, you can go to Vlet in der Speicherstadt which is right by a bridge. Its main theme is the intersection between contemporary style and German traditional dishes. By booking one of our Hamburg Packages, you can try out the famous dishes such as labkaus, pannfisch and streak tartare.

Best Shopping Places in Hamburg

When you are on a Hamburg Tour, you must indulge in their distinguished tradition of classical music. If you are a serious musician, you would simply adore Geigenbau Winterling. Exquisite stringed instruments can be found here, including some rare vintage instruments that have undergone restoration. Prices are commensurately high and it's not for the casual traveller. However, it has been a vital component of the city's musical landscape since 1890.

Why Travel to Hamburg?

There are several reasons as to why Hamburg is one of the greatest cities to visit, even in comparison to Berlin. The city has its own individual charm that is not recreated anywhere else. It is a city that is proud of its history and heritage, and this is deeply reflected in its modern culture. One reason to visit Hamburg is that all its districts are diverse and trendy, so you can have one kind of experience at one district while discovering something entirely new at the next! You can visit all the districts yourself by using one of our Hamburg Holiday Packages!

Best Travel Tips for Travelers

Something that you would need to keep in mind while visiting Hamburg is that the timings of many of the attractions change with the seasons. This might require some planning ahead. Furthermore, most places in Hamburg only accept cash so stay prepared and don't be caught blindsided!

If you feel that planning everything out is too much effort, you can prebook one of our Hamburg Tour Packages ahead of your trip to simplify everything! Your Hamburg Tour will go ahead without any hitches with our help.
Explore More: Attractions in Germany

Book Package: Germany Tour Package