Top Birmingham Tour Packages
It's difficult not to fall in love with Birmingham and the surrounding region and traveling around and discovering some of its hidden beauties has never been simpler. Birmingham, an innovative and energetic city in England's West Midlands, is known for its ongoing evolution and transformation. Dook Travels' Birmingham Tour packages provide countless options for everyone, from the magnificent culture to the best shopping, delectable cuisine, exciting nightlife, and sports. Birmingham, which has a network of scenic canals dotted with upscale eateries, lively cocktail bars, and breweries, is a great weekend getaway because of its cutting-edge galleries, museums, top-notch shopping areas, and cutting-edge theaters. Within this rapidly evolving historical context, these Birmingham holiday packages provide an intriguing yet rejuvenating getaway.
Things to know about Birmingham (United Kingdom)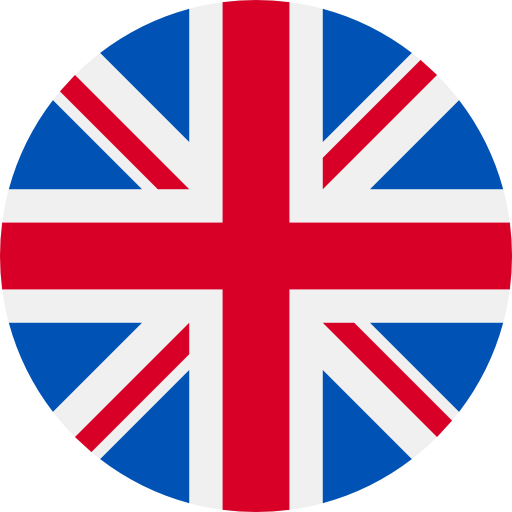 Birmingham, which is surrounded by beautiful countryside, is home to a variety of remarkable buildings and intriguing sites that showcase its glitzy culture, history, and tradition. Tourists can embark on sightseeing trips to renowned galleries, chocolate factories, interesting museums and other destinations with Dook's Birmingham Tour Packages. Some of the must-see museums and galleries that showcase the distinctive culture and artwork created during the Victorian era are the Aston Hall, Barber Institute of Fine Arts, Birmingham Museum and Art Gallery, Soho House, and Museum of the Jewelry Quarter. Visit the Chocolate Factory at Cadbury World. Visit the Birmingham Botanical Garden and Glass Houses, Birmingham Nature Centre, and National Sea Life Center to take in Russia's rural splendor.
For those who have a religious bent, the city is home to a variety of opulent cathedrals, mosques, and temples. Birmingham rose to prominence as a major center for theater, music, art, and literature in the 18th century. Throughout the Scientific and Industrial Revolutions, there existed a close relationship between producers and innovative thinkers.
Airports
Birmingham Airport, Wolverhampton Airport
Experiences in Birmingham
The blitz of World War II had disastrous results. But a lot has changed in the city. Old Birmingham has undergone a phoenix-like transformation as a result of the Bullring Shopping Center's redesign, the Library of Birmingham's construction, and the revitalization of former industrial areas like Brindley Place and the Mailbox. Birmingham is home to a diverse range of artistic endeavors, including both traditional fine art and more modern and experimental works. A well-known modern art gallery in Birmingham's Brindley place neighborhood. Ikon presents both domestic and foreign programming. There are sculpture, photography, video, installation, and sound exhibitions there temporarily. Ikon was established in 1965 by artists from the Birmingham School of Art as a place to promote interaction with modern art. Activities at the gallery are intended to teach and improve public awareness of art.
Top Attractions in Birmingham
In south Birmingham, there is a park called Cannon Hill Park. The park, which spans 250 acres (101 hectares) and includes formal, conservation, woodland, and sports sections, is the most well-liked in the city. The park offers boating, fishing, bowling, tennis, putting, and picnic spots, among other recreational pursuits. Birmingham Nature Centre, the Mac Theater, and Edgbaston Cricket Ground are also located there. They are all close to the park. On the park's western edge, Albert Toft created a granite and bronze memorial to the Second Boer War dead.
Plan A Trip To Birmingham
The museums and art galleries in Birmingham are diverse. Therefore, plan a trip with Birmingham Tour Packages to see spectacular Birmingham Museum & Art Gallery in Chamberlain Square. It serves as the centerpiece and is still accessible despite the constant construction around it. Right here in the Midlands, you can see Pre-Raphaelite artwork, the Staffordshire Hoard, a stunning collection of artifacts from Ancient Egypt, and - at the time of writing - a temporary display honoring the Black Sabbath and the beginning of heavy metal. Although the Home of Metal exhibition costs money and needs advance reservations, admission is free.

Top Things to Do in Birmingham

Dook's Birmingham holiday packages offer several options to participate in a variety of thrilling activities for nonstop fun in addition to substantial sightseeing. Birmingham offers something for visitors of all ages and interests, including adventure, music, theater, sports, and spas. The finest alternatives for thrill-seekers include rock climbing at Moss Rock Preserve, paddling on the Cahaba River, golfing on one of the Robert Trent Jones Trails, and hiking in Oak Mountain State Park. For a fun day in Birmingham, visit the Amala spa and club, Drayton Manor Theme Park, Birmingham Hippodrome, Midlands Art Centre, and Symphony Hall.

With Birmingham tour experience, the Site of Special Scientific Interest Edgbaston Pool is next to the Winterbourne Botanic Garden. It is noteworthy for being a rare surviving example of an early 20th-century high-status suburban "villa" garden, influenced by the Arts and Crafts movement of the Edwardian era, and spread across 7 acres (28,000 m2).

Interactive exhibitions and a tiered tearoom can be found in the house and grounds. A gallery with a schedule of guest exhibitions, plant sales, used book sales, and a gift shop are all present. Winterbourne is available every day for a small fee, with different hours in the summer and the winter. Additionally, it is a member of the Royal Horticultural Society and the Historic Houses Association.

Victoria Square is a pedestrian-only area that is sometimes regarded as the city's hub. Town Hall, the Council House, and Chamberlain Square are all located there. On Colmore Row, St. Philip's Cathedral is close by. Additionally, the Bull Ring and Brindley Place are accessible by foot. The Frankfort Christmas Market and Craft Fair are held on the square throughout the holiday season. The craft fair is linked to a related event at Chamberlain Square. The wooden huts used as stalls at the Frankfort fair sell German food, jewelry, artwork, and ornaments.

There is a science museum called Think tank in Birmingham, England. It features several exhibits from the now-defunct Birmingham Museums & Art Gallery Science Museum, which was first opened in 2001. The Millennium Point complex includes it. There are more than 200 interactive exhibits and artifacts on four floors of Think tank. Each floor has a different theme, generally starting with Thinkback on Level 0, moving on to Thinkhere, Thinknow, and Thinkahead on Level 2. (Level 3).

The Soho House, where Matthew Boulton lived from 1766 until his death in 1809, is now a museum that honors his life, his collaboration with James Watt, and his membership in the Lunar Society of Birmingham. It was opened in 1995. Construction on the current structure, which was designed by Samuel Wyatt, started in 1789. It is a listed building of Grade II. It exhibits local and community-focused exhibitions in its capacity as a community museum. For those under 16, it is free. All visitors can use the grounds, gardens, and visitor amenities for free.

Where to Find Birmingham's Best Live Music

Birmingham might not have the same musical heritage as Liverpool, have given rise to a full scene like Manchester, or have produced a steady stream of outstanding bands like Sheffield. But there's no doubt that the Midlands is home to a fair number of musical royalty. ELO, Duran Duran, White Sabbath. In the Streets. "Moody Blues." The Motion. A Beat. The group of Spencer Davis. Youthful Music.

And they also have their fair share of live music venues that host tours by well-known artists and excellent tribute bands while also promoting regional up-and-comers. They have the heavy hitters, of course. The Resorts World Arena outside of the National Exhibition Center and the conveniently placed Arena Birmingham. beautiful Symphony Hall.

Best Markets/Shopping Places in Birmingham

With our Birmingham Tour Packages explore Shopping in Birmingham's city. It will be fun and thrilling experience. There is something for everyone, whether you want to find high street deals or exclusive designer goods. New Street, which runs from the Bullring Shopping Center at one end to Council House at the other, is one of the main thoroughfares in the city. The local government is located here. Numerous well-known high street chains are located throughout its length, while numerous additional shops and boutiques may be found off it along narrow streets.

Some of these streets have unusual names like Cannon Street and Needless Alley. The Bullring is a popular shopping location. This is one of the biggest shopping areas in the world with more than 160 stores, including the renowned Selfridges department store.

Travel Tips For Travelers

Millions of tourists travel to Birmingham every year because of its mild seaside climate. Depending on the season a person chooses to visit, they can. The spring and fall months of March through May and September through November are the finest times to book a Birmingham tour. These months have the ideal weather for outdoor activities like trekking, fewer tourists, and more cheap costs. The winter season, which lasts from December through February, brings snowy weather, cold temperatures, and some of the least expensive lodging. Due to the yearly Street festivals, the summer, which lasts from June to August, is considered to be the busiest season. The cost of hotels and the number of people increase along with high temperatures and humidity.

The Birmingham Tour Packages from India have been meticulously developed by our travel specialists to satisfy every traveler's desire in a hassle-free and well-organized manner. These packages are as reasonable as any other and provide opulent lodging for a pleasurable journey. These packages promise days of fun with adequate downtime to spend with loved ones by providing a thorough exploration of the city, from its well-known attractions to its thrilling activities. Additionally, local transfers are offered to make commuting simpler. Tourists can alter the Dook International packages to create the ideal, unforgettable trip of their dreams.
Explore More: Top United Kingdom Attractions

Book Package: United Kingdom Tour Package