Top Valencia Tour Packages
Valencia is a city in Spain with a population of around 7,91,000. It's famous for its beautiful architecture and history, as well as its food! If you're looking for a tour package that gives you an insight into this beautiful city, Dook Travels' Top Valencia Tour Packages are perfect. You'll get to see all the best parts of Valencia while learning about its history, culture and architecture as well as enjoying some of its attractions along the way. Whether you're just looking to get out of the city for a day or two, or you're planning on spending a week or more there, we've got plenty of options for you.
Things to do in Valencia (Spain)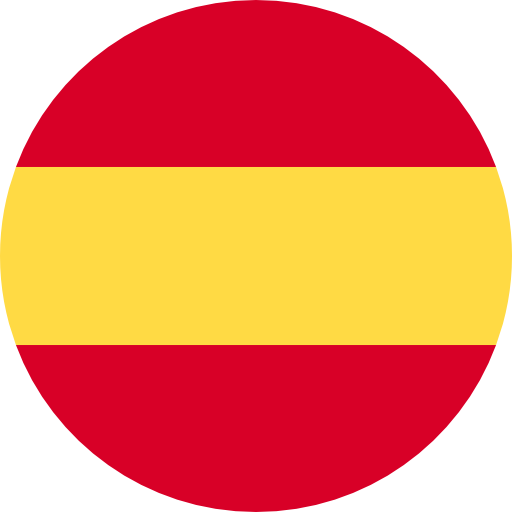 Valencia is known for its beautiful architecture and nightlife, as well as its rich history. The city has been around since the Roman Empire! Valencia was founded in 138 B.C., making it one of the oldest cities in Europe. Today, Valencia is still an important part of Spain's economy due to its port on the Mediterranean Sea and its agriculture industry (which includes olives). In addition to being a major cultural centre with museums and monuments, Valencia has many parks and gardens where visitors can relax outdoors or enjoy some shade during their stay, along with its gorgeous beaches and vibrant culture. But it has also got a serious food scene and it's not just about tapas. Whether you're looking to get your first taste of paella or want to discover the best restaurants in town, Valencia is a great place to eat, drink, explore, curate exceptional memories and whatnot!
Airports
Valencia Airport
Best time to visit
Jul-Oct, Jun, Mar
Climate Types
Mediterranean
Experiences in Valencia
Valencia is a city full of sights and activities to keep you busy for days. From its beautiful beaches to world-class museums, there's no shortage of things to do when you visit Valencia. In short, it is a city that's full of life and energy. Its home to some of the world's most iconic attractions, and it's also a place where you can find something new every day. Whether you're looking for an adventure or just want to relax by the Mediterranean Sea, there's a lot for you to uncover!
Top Attractions in Valencia
Great things can happen when you plan a trip to Valencia! It's a city with many historical landmarks, museums, restaurants and cafes, hence you are sure to find something that suits your tastes. It is a city, both easy to love and difficult to leave. From its extraordinary architecture to its street, this city is a must-to-see for any visitor. Whether you're looking for a relaxing vacation or an exciting adventure, Valencia has something for everyone.
Valencia is a beautiful city in southern Spain, famous for its sun-drenched beaches and vibrant nightlife. If you're planning a trip to this popular destination, we've got everything you need to know about visiting Valencia. From where to stay and what restaurants are worth checking out during your visit, we'll cover it all here! Here is a list of aspects that you can enjoy and explore on our Valencia Tour!

It is always recommended to make your belly happy before you begin your Valencia Tour! Have lunch at Mercado Central. If you're in Valencia on a sunny day, head to Mercado Central. This open-air market is one of the best places to eat in Valencia and has a lot of options for fresh produce and meat. Enjoy lunch at one of the stalls on either side of the central area where there are lots of places to sit down and enjoy your meal. You pick up some food from one of them and maybe even try some local wine. The restaurant upstairs offers more expensive dishes but is still reasonably priced compared with other restaurants around the town. It's also pleasant because it is quite spacious and open so that outside are visible when waiting for your food! Just remember that this place is one of the favorite spot for the tourists, so don't arrive too late unless necessary as everyone else will be there too!

In case, if you are looking for a way to relax on your first day of the trip, beach restaurants are the perfect place. You can enjoy the sun, people-watching and luscious food all in one place! After a generous meal, explore the old town! The old town is the best place to get a feel for Valencia's culture. It is a UNESCO World Heritage Site, and it has lots of historic buildings and monuments that are worth exploring. You can walk around and enjoy the architecture, or you could just enjoy a ride provided by Dook's Valencia Tour Packages.

If you're interested in visiting Valencia then visiting the beach is definitely something worth considering. Valencia's beaches are the perfect place to relax, hang out with friends and family, or even take a dip in the water. Valencia has many beautiful beaches that you can visit during your stay. One of the most popular ones is Las Arenas which is also known as the 'Beach of the Towers'. It's located on the Mediterranean coast near Punta Primavera, just 20 kilometers away from Valencia city centre.

Go on a tapas bar crawl with our Valencia Packages! Tapas are small plates of food, often served in bars. The idea is to order a variety of tapas and eat them while enjoying conversation with your friends, partner or family.

If you're looking for little fun, Paseo de la Alameda is the place for you. The street is lined with shops and restaurants, so there's no shortage of places for you to spend your time. If you're into shopping, check out El Corte Ingles, or if it's food that thrills you more than anything else, head over to Marisquería L'Odisea restaurant where they serve up delicious seafood dishes and desserts such as churros con chocolate sauce or cheesecake flan.

Valencia has a lot of great sights to see, but if you're looking for something unique and fun, visit the City of Arts and Sciences through our Valencia Holiday Packages. This museum complex includes a planetarium, an aquarium with sharks, a science museum with interactive exhibits and activities and an opera house where you can listen to performances by local musicians every night, a theatre where they have plays performed almost every day; science park where you can take your kids and enjoy building bridges out of cardboard boxes or making crafts from recycled materials.

Get relinquished in the 19th-century Turia Gardens and Bioparc Valencia. The Turia Gardens are a great place to relax and take in the sights. The Valencia Zoo, Bioparc is also worth checking out, as its home to some of Valencia's best wildlife exhibits.

Enjoy the sun, sights, and food of Valencia with our Valencia Tour Packages! Valencia, is a beautiful city, with uncountable sights and things to do. Also, a great place to visit if you're looking for relaxation and fun! Some other notable attractions are Mirador de Canals, Jardi del Turia, LOceanogrfic, Valencia Cathedral, El Micalet, Gulliver park, and Jardí del Túria - Tram VIII to name a few!

Valencia is a great place to visit and if you want to get the most out of your trip, we recommend taking Dook's Valencia Packages. Dook International is a well-established and popular travel agency who have provided satisfactory tours to over five lakh tourists to 500+ destinations. All the packages available at Dook are all-inclusive and Valencia Holiday Packages can be customized as per your preference. We hope that our cue has helped you plan an unforgettable trip to Valencia!
Explore More: Attractions in Spain

Book Package: Spain Tour Package