Incredible journeys to Serbia with DOOK!
No matter your travel style, we have a Serbia package tailored for you
Serbia Tour Packages
Explore Serbia with DOOK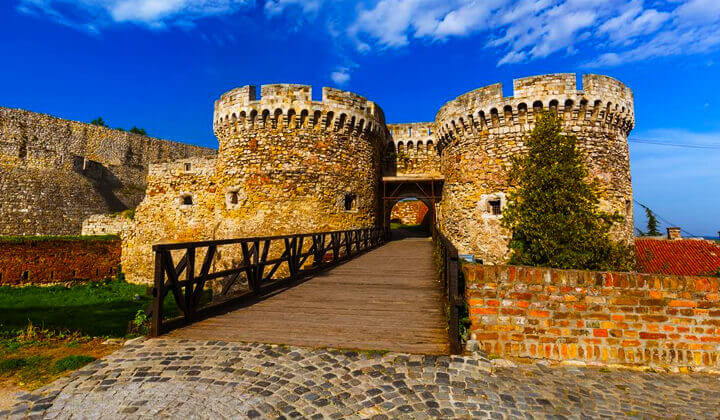 Serbia is a state located at the cross road of Central Asia and South East Europe in the Central Balkans and southern pannonian plain. It borders with several countries like Hungry, Romania, Bulgaria, Macedonia, Croatia, Bosnia, Herzegovina, Montenegro, Albania and Kosovo. Belgrade, the capital city of Serbia is one of the oldest and largest cities in the region of South-eastern Europe. So, if you want to travel to wonderful country called Serbia then you can explore the best of it with Dook International's Serbia Tour Packages.

Serbia is the place to be. The country has a rich history and culture. The country is one of the oldest in the entire Europe dating back to 7th century. The land of Serbia during its rich history had been ruled by Neolithic settlements, Roman emperors, and medieval rulers. The historicity you can witness in the traditional villages and old crafts here where you will see the Serbian way of life passed from one generation to another through the centuries. What more can you expect on your Serbia Packages? Well, apart from historical richness, thereare plenty of natural sights to get immersed into as well. This is a land of adventure and lot of action. Hiking, biking, rafting, parachuting, paragliding and bird watching, there is much more adventure in the Serbia for everyone. Explorers and adventure lovers find Serbia's many diverse caves and potholes great heavens. And if you are one looking for something new, then you can get fun, knowledge and excitement in the subterranean world of Serbia which you will not find anywhere else. In simple words you will love it and live it when you are on your Serbia Tour.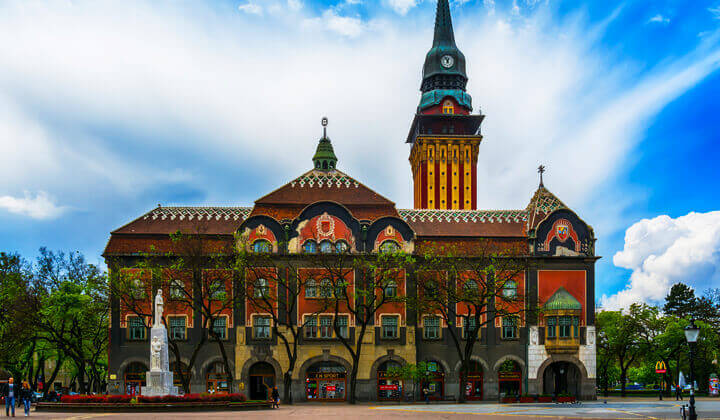 Belgrade Tour Packages

Belgrade is the capital city of Serbia. The city shines as one of the most beautiful cities in the world. This is despite the city been torn down more than 40 times in the long history. However city is as beautiful as it can be and you will love it on your Serbia Tour Package here when you meet smiley faces, cheerful people and modern life on top of it.

Places to see in Belgrade

This is always on your mind, which are the sights you will be seeing when you buy Serbia Tour Packages from India. Because Belgrade city is so beautiful that it is absolutely right to say that you will love the city itself. However, when it comes to Popular sights of Belgrade then some of the popular attractions of the city are Belgrade Fortress, Serbian Orthodox Cathedral, Vojvodina, Serb Orthodox Monastery of Krušedol, Zemun, Savamala, Republic Square, Knez Mihailova, Nikola Pasic Square, Ada Ciganlija etc.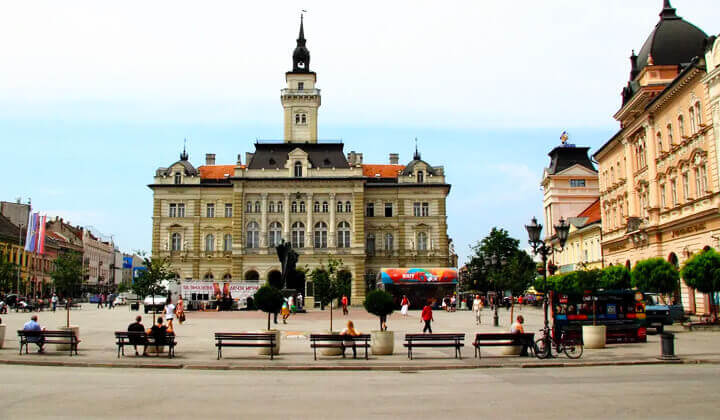 Sremski Karlovci

Another town to go to on your Serbia Tour is Sremski Karlovcki. This is a historic town known for its Baroque churches and excellent wine. The town scattered between slopes of Fruska and the blueness of Danube, guards the rich depository of Serbian culture. City is quite spiritual and has been meeting point of several cultural poets, elites and prominent personae. Today Sermski Karlovci is quiet and provincial, but for over two centuries, the town has been an unofficial capital of Serbs in the Habsburg Empire and as a result, the town center boasts several nice palaces and churches including the grand Orthodox Cathedral.

Novi Sad

This is the second largest city of Serbia which you should explore in the country. You will visit Novi Sad with Dook International's Serbia Vacation Packages. Novi Sad is not as old as other cities. Novi Sad is the city of young people, fun, music, entertainment and nightlife. The city is home to the best music festival in Europe known as EXIT. During the EXIT festival best musicians from the world perform which is a great experience for the viewers. Apart from youth, music and night life Novi Sad has many churches of its ethnically diverse population and museums and galleries packed with history and art, from Roman helmets to modernist paintings. You will explore all these and more with Dook International's Serbia Holiday Packages.
Dook International's Best Serbia Tour Packages

Serbia is a place you must go to for once in a lifetime travel experience. Dook International's Serbia Holiday Packages gives you a great chance to experience the breath taking beauty of Serbia. This travel experience is nothing less than experiencing a heavenly place on the planet. You will experience the best stay, food, excursion and sightseeing experience with Dook International's Serbia Vacation Package.