Top Dushanbe Tour Packages
We have a tour of Dushanbe for every season whether Spring or Winter. You could choose to join a tour which takes you other Dushanbe and other fascinating Tajik cities or a historical tour of Tajikistan with Uzbekistan.
Discover Dushanbe (Tajikistan)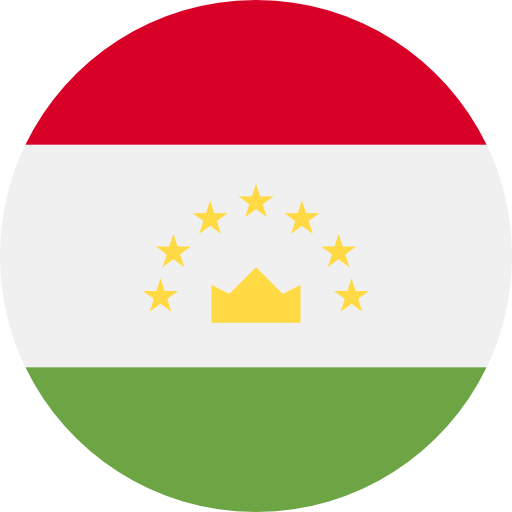 While the beautiful mosques, parks and museums of Dushanbe will keep you engaged, the bustling Bazaars and the Soviet-meets-Tajik influence on the local culture will make your trip memorable.
Dushanbe is the capital of Tajikistan and also its largest city, and home to less than 1 million people. It is located in the Gissar valley with mountains bounding it in the north, south and east. The culture is very Tajik with soviet-era influences which make the city traditional yet modern. The city has seen incremental growth in tourism in the last almost 20 years with an inflow of tourists who either wanted to explore the mountains on motorcycles or who wanted to experience the culture and the natural beauty.
Airports
Dushanbe International Airport
Best time to visit
May-Sep
Climate Types
Mediterranean
Experiences in Dushanbe
Dushanbe is a traveller's delight which families can enjoy as well as adventure tourists. Book a tour with Dook Travels today to get the most out of a vacation in Dushanbe.
Top Attractions in Dushanbe
Dushanbe is a complete package. There are beautiful mosques, museums, statues, Bazaars and Forts. Dook Travels will design a tour that will let travellers experience the best of Dushanbe.
Plan A Trip To Dushanbe
Explore the historical city of Dushanbe with Dook Travels
The name Dushanbe originates from the word 'Monday' in Persian language. A large Bazaar was organized every Monday at Dushanbe hence the name. Earlier, it was also called Dyushambe and Stalinabad after Joseph Stalin. Lately, tourists have been flocking to the country to bike on the Pamir highway, trek in the Fann mountains and explore the Tajik Ferghana valley. Before the tourists start their adventure and once they have finished exploring the mountains, they spend some relaxing days in Dushanbe.

Dushanbe is a modern city with very traditional roots. Everywhere, you can see vestiges of its soviet past. The city is not very populated which adds to a traveller's delight. It has beautiful parks where tourists can lounge in nature like Rudaki park. The park is also home to the second-largest flagpole in the world. If you like watching sunsets, then walk the hill upto Victory Park and watch the sun's last rays fall on the city. Next in line would be the museums of Dushanbe. The National Museum of Antiquities of Tajikistan is worth a visit with many exhibits ranging from those representing stone age to bronze age and more and Murals as well. You can also spend 2-3 hours at the newly constructed National Museum of Tajikistan watching the many exhibits. Another museum worth visiting is Gurminj museum of musical instruments which is located in the centre of Dushanbe, behind the Office of the Mayor. The museum was founded in 1990 and is home to more than a 100 musical instruments representing the Pamiri and Badakhshani musical tradition. To get a slice of the local culture, visit the Mehrong bazaar which is the largest Bazaar in the city. Here you will see local Tajiks shopping for fruits and vegetables, housewares and other things. Another interesting Bazaar is the Korvon Bazaar which houses among other things are wholesale Fabric sellers who sell traditional Tajik dresses. If you are looking for beautiful architecture then head to Kokhi Navruz which is the biggest national tea house and holds stately dinners. The Melvana Yakub Charkhi Mosque is another beautiful building worth a visit.

If after a long day of sightseeing, you want to have a big meal then Dushanbe has great local cuisine as well as restaurants serving up a terrific international fare. The local cuisine shares commonalities with Russian, Afghan, Iranian and Uzbek cuisines. If you are intent on sampling the local cuisine, then you must have Osh (popularly known as Plov in Central Asia) which is also the national dish of the country. Another popular dish is qurutob which is eaten from a communal plate and then there is Manti and Sambusa. Tea generally accompanies every meal. Dushanbe has a lot to offer as a cultural city with beautiful parks and architecture and great food. Keeping this in mind, Dook Travels has designed tours that will take the tourist to all the top attractions of the city.