Top Vienna Tour Packages
Decorated with ornate palaces and medieval-style buildings, historic Vienna, Austria is a lovely place to visit. But there's more to this city than just traditional architecture. It has a history of political intrigue that spans hundreds of years. If you are planning to spend your vacation in one of the most beautiful cities in the world and want to explore every nook and corner then Dook Travels' Top-Rated Vienna Tour Packages will serve you best. There are many tour packages, but our Vienna Holiday Packages covers all of them and provides the best deals which cannot be matched by any custom tour.
Things to know about Vienna (Austria)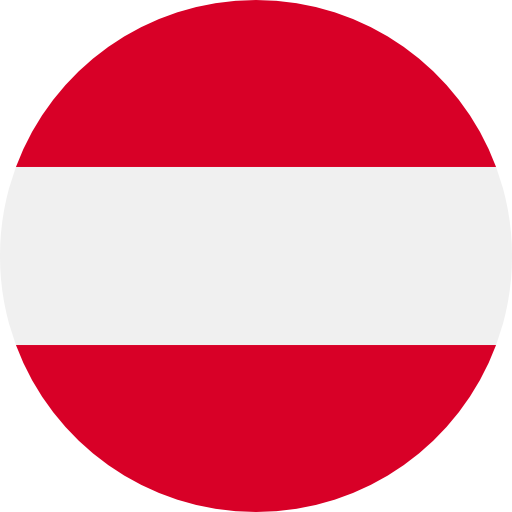 Vienna is the capital and largest city of Austria, as well as one of the nine states of the Austrian Republic. Situated in the north of Lower Austria, historical Hallstatt is one of the oldest cities in Austria. Vienna is an exotic destination where you can visit exquisite landmarks, enjoy coffee or wine, get good food and make your Vienna Tour a super-hit! It is one of the cities with the Golden ring, or itinerary of a complete touristic circuit that includes Athens, Budapest, Prague, Salzburg etc. Rightfully known as the 'city of dreams', Vienna is the creator of the delicious 'croissant' and the snow globe. Visit the Original Vienna Snow Globe shop, which is still in operation!
Vienna is home to the world's oldest Ferris wheel, the Viennese Giant Ferris Wheel and the only baroque zoo in the world situated in the Schönbrunn Palace gardens. It is also the world's most ancient zoo! Nestled in Vienna is the Vienna Museum Quarter. It is Europe's vastest and most dramatic museum. It scatters over an area of 645,000 sq. ft. When coming to its gastronomical insights, Vienna is home to 1700 acres of vineyards and almost 320 vintners. Thus, also called the 'wine capital'. In your Vienna Tour, take some time out and relish the Sachertorte or Sacher Cake or Eduard Sacher Torte. It is a world-famous apricot and chocolate cake that has been the local favourite since 1832.
Airports
Stockerau Airport, Vienna Danubepier Hov Airport, Vienna International Airport
Best time to visit
Apr-May, Sep-Oct
Experiences in Vienna
Vienna is one of the most popular travel destinations in Europe. The town of Vienna offers a rich history and a perfectly preserved city centre packed with grand architecture, cultural landmarks and the rich food culture of a bygone era. The iconic city has a lot to offer to its visitors. Whether you dream of experiencing the world's best cuisines, throwing yourself into the legendary nightlife, or simply want to explore this magnificent city's architecture and history, you can do all of these and more!
Top Attractions in Vienna
A whirlwind tour of Vienna, from the world-famous Imperial Palace to the Golden Roof, to the quaint suburbs. You'll explore the capital city of romantic past and modern music by day and dance a night away to live Viennese music at one of the city's countless nightclubs. With our Vienna Holiday Packages you will visit two of Vienna's most famous museums, such as the Schlosskapelle Schnbrunn or The Hofburg Palace take in the grandiose architecture at the Ringstrasse with a visit to St. Stephen's Cathedral or Schönbrunn Palace; learn about Vienna's history at Maria-Theresien-Platz and visit some of Europe's biggest cultural attractions like Viennese Giant Ferris Wheel, the Wiener Kunst Festspiele and more!
Vienna is a city steeped in history, culture and fine dining. Whether you're looking for an idyllic spa vacation or want to see some of the world's most famous sights, Vienna is a must-see destination. Here we will be sharing some of the aspects you will get to experience in Vienna. With our Vienna Tour Packages it will be a remarkable one!

Best Places to Visit in Vienna:

Visit the Rathaus! The Rathaus is the City Hall of Vienna, and it's a great place to start your tour of this beautiful city. Located next to the Vienna State Opera House, this building is one of the most iconic structures in all of Europe. While there are many museums within walking distance from here like The Museum of Modern Art or Albertina where you can find thousands upon thousands of paintings, we recommend visiting this historic building first as it's an amazing place to visit on its own merits!

The courtyard surrounding this beautiful building is filled with statues and fountains that make up some very unique architecture. It also has a museum dedicated solely towards telling you about everything that makes up Vienna's past as well as how it got where we are today and if you're lucky enough for sun rays coming through windows at just the right angle then maybe even see some birds fly around above head!

Learn about Vienna's famous Beethoven Museum through Dook's Vienna Packages. The Beethoven Museum is located in his former home located in Probusgasse 6 in Heiligenstadt. The museum has a collection of his personal items and documents as well as paintings he created. You can also listen to Beethoven's music while you're there!

Check out the Belvedere Palace! The Belvedere Palace is a classical palace situated near Vienna's city centre. The unique complex has three palaces for tourists to visit- the Lower Belvedere built in 1712 located at Rennweg 6 and is open from Monday to Sunday (10 am - 6 pm); the Upper Belvedere built in 1717 is placed in Prinz Eugen-Straße 27 and is open to the visitors from Monday to Sunday (10 am - 6 pm); and the Belvedere 21 in Arsenalstraße. It is open to visitors from Tuesday to Sunday (11 am - 6 pm) and visitors can enjoy the palace till 9 pm every Thursday. The gardens around the palace are another sight to behold. It is jewelled with the world's most extraordinary Baroque architectural designs. On our Vienna Tour to the Upper Belvedere you will see the fascinating imperial collections, making it one of the first public museums in the world. The Lower Belvedere exhibits distinguished collections. The modern gazebo of the Belvedere 21 exhibits contemporary art of the land.

The Natural History and Art museums are admirable! Vienna is home to some of the world's most renowned museums such as the Natural History Museum, the Kunsthistorisches Museum, the Jewish Museum, Albertina, Sigmund Freud Museum, Welt museum, Museums Quartier, Sisi Museum, Haus der Musik, Museum of Applied Arts, so on and so forth!

The Natural History Museum has an extensive collection of over 2 million items, including fossils, minerals and other natural treasures from around the world. You can also witness the 29,500-year-old figurine of Venus of Willendorf, the oldest meteorite collection, and various dinosaur skeletons. The Leopold Museum in Museums Quartier has the largest collection of Egon Schiele. The Kunsthistorisches Museum has the largest Bruegel collection in the world. Vienna is also home to the largest museum dedicated to the Jews, the Jewish Museum. If you are fond of graphic art, do not miss out on Albertino. The Imperial Treasury is another wonder of Venice. This subterranean vault holds over 3 million euros worth of gold coins rescued from Napoleon's invasion attempt during his time as emperor.

Take in a show at the Vienna Opera House. The Vienna Opera House is a must-see. This venue has a long tradition of hosting opera, ballet and music performances. Operas are performed here by the Vienna State Opera and the Wiener Philharmonic Orchestra. The latter orchestra is one of the best orchestras in the world, earning accolades from famous composers like Richard Strauss and Gustav Mahler for their performances at this venue.

Without enjoying a ride to the Viennese Giant Ferris Wheel, your Vienna Tour will never be complete! The 65-metre ride has a speed of 2.7 kilometres per hour. One ride lasts for about four minutes and you need to purchase a ticket. With our Vienna Holiday Packages, you do not have to worry about standing in a long queue for tickets! Have a drink at Cafe Sperl! Cafe Sperl is a traditional Viennese cafe located at Karlsplatz. The Sperls started it in 188), and today it's still owned and operated by the same family. It's been a popular meeting place for locals since its founding, but you can also find tourists stopping in here too. It's one of those places where everyone knows your name and vice versa!
Explore More: Top Tourist Attractions in Austria

What to Eat and Drink in Vienna?

The atmosphere here is relaxed but friendly, with tables spread all over the place so you can sit wherever you want to get your coffee fix or dine on some delicious pastries or even dessert! We recommend you try one of their famous "Sachertorte" chocolate cakes; they're decadent yet delicious!

After a long day of sightseeing and exploring, enjoy a cup of afternoon tea at Cafe Schwarzenberg. With its beautiful interior and delicious cakes, it's located in the 1st district of Vienna and has been serving up coffee and tea since 1862. It's also a great spot for photographers because of its unique architecture- the building was originally constructed as an imperial palace but now serves as an arts centre that houses exhibitions by local artists as well as performances by musicians like Wolfgang Amadeus Mozart!

To satisfy your palette, you will find great eats all over town. Vienna is known for its coffee, pastries and desserts. The city is also home to many international cuisines that you can try out during your trip. Meals are included within our package, in case you have a specific preference, you can let us know at the time of booking our Vienna Holiday Packages and we will add the same. For example, there are several traditional Viennese restaurants where you can get a delicious meal with a side of coffee. If you're craving something more exotic, there are many options for Indian cuisine as well as Italian pizzas and pastas at restaurants like Pizzeria Sacher or Café Ländler in the touristy area around Stephansplatz (St Stephens Square). Or if you want something sweet then head over to Stadlbrücke where they serve crepes filled with custard or ice cream! For Indian travellers, we have several meal options that they can select from at the time of booking one of our Vienna Tour Packages from India.

If none of these sounds appealing then maybe we should try another type of food. There are some great craft breweries around town too so why not visit one before heading out to your next destination? If not then perhaps you should take advantage of your time here by going shopping instead! Ringstrassen Galerien is famous for clothes, Wien Mitte, Goldenes Quartier, Kohlmarkt for jewellery shopping, Graben- the contemporary shopping street, Mariahilferstrasse, SCS Shopping Center Sued, Donau Zentrum, Naschmarkt, and Kärntnerstrasse, to name a few!

To Sum up , Vienna is a city that's easy to love, but also complex and multi-layered. It shows off its strengths as an art capital with museums like the Kunsthistorisches Museum and the Belvedere Palace, while also having world-class cultural institutions like the Vienna State Opera House. And while there are plenty of places to visit in Vienna, there are still more than enough things to do here at home too!

If you are more into culture visit the Kunsthistorisches Museum, The Hofburg, Belvedere Palace, and Leopold Museum. Visit the State Opera House which delivers over 300 performances every year. Do not miss out on the Musikverein, to amuse your ears with the best classical music! Spanish Riding School showcases the best horse performances. Make time to indulge in the Sound of Vienna concert at Kursalon Vienna.

For an exciting family trip to Vienna, enjoy Haus des Meeres, Museum of Natural History Vienna, Schönbrunn Palace and Palm House. Take your kids to the Maze to give them a thrilling adventure! There are many amusement parks like Prater, Dizzy Mouse, Tigersworld and Jumpin Warrior that are great to spend a family holiday. Go on a Nature Walk At Lainz Game Reserve to see the wildlife in its natural habitat or visit the Schönbrunn Zoo, if you desire a tiny walking trip!

For an adventurous trip, hop on to the Viennese Giant Ferris Wheel and as your body demands some rest go to Kahlenberg or Nussberg; or visit some of the best wineries like Mayer am Pfarrplatz and Fritz Wieninger! The fun doesn't end here, go on one of the boat tours; snorkelling, scuba diving, kayaking or canoeing in the Danube River. River rafting and tubing are fun as well!

With our Vienna Packages, we have so much to offer. From knowing its rich history, its beautiful architecture and art, to enjoying some of the best food in Europe. Dook International has a wide range of interesting Vienna Tour Packages, out of which Vienna Tour Packages from India is the most demanded one. Not only are our packages all-inclusive, but also we have an easy cancellation policy as well, in case you miss out on our trip! To date, we have served over five lakh travellers through group tours, family tours, business meetings, and so on to over 500+ destinations. We await your acknowledgement, as we prepare to deliver you the best trip with utmost care and safety!
Get to Know About Our: Top-Rated Austria Tour Packages