Top Edinburgh Tour Packages
Edinburgh is the ideal location for you if you're searching for a romantic holiday, exquisite architecture or unspoiled peaks for climbing. Discover Edinburgh in all its majesty. Edinburgh is a wonderful city. It is a metropolis of about 500,000 inhabitants that is nestled between seven hills. There is a historic town center, a stunning castle, and outstanding museums. Why not adore it? Take an Edinburgh tour to see the splendor for yourself as you blend the magic of the city with the grandeur of the Highlands, Borders, and Scottish Isles. One of the world's greatest examples of Georgian-era town planning, the area's broad, beautiful alleys is adorned with stunning neo-classical architecture. A stroll through the New Town will help you appreciate why Edinburgh was dubbed the Athens of the North.
Things to know about Edinburgh (United Kingdom)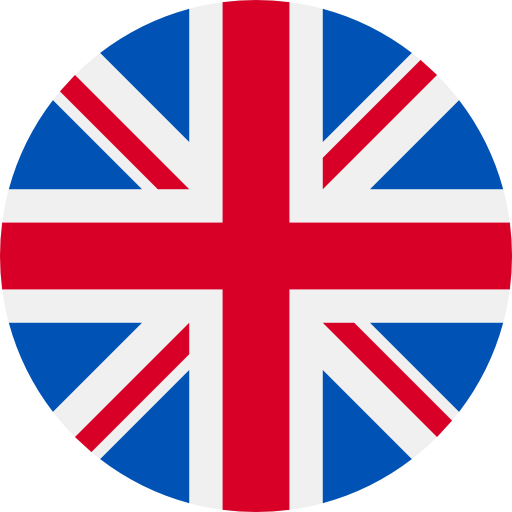 Edinburgh, the capital of Scotland, is well known for its history, culture and festivals. Explore the Old Town and New Town World Heritage Sites, as well as all the local museums and art galleries, by taking a stroll around the center. Stop to refuel with tea and scones at one of the city's quaint tearooms or meander into an old-fashioned bar. With Edinburgh Bus Tours, you may hop on and off and explore the city from the top deck, giving you a completely unique perspective of the Edinburgh tour. Take a seat and enjoy the distinctive perspective of Edinburgh Castle, the Palace of Holy Roodhouse, the Royal Yacht Britannia, and the Royal Botanic Garden, among other well-known attractions of the city. The New Town of Edinburgh, with its open grid layout, contrasts sharply with the Old Town's natural, twisting streets and alleys. They make up the city's UNESCO World Heritage site collectively.
Airports
Edinburgh Airport, Fife Airport
Best time to visit
Jun-Aug
Climate Types
Temperate Maritime, Milder
Experiences in Edinburgh
Take a trip out to one of Edinburgh's numerous events, such as the renowned summer cultural festivals or the winter festivals of music, light and ceilidhs. Edinburgh really shines over the holidays. Every year, from late November to early January, a variety of family-friendly activities and events bring the city center to life. From the majestic Edinburgh Castle and the Royal Mile to the bustling Grassmarket and the eerie Greyfriars Kirkyard. You may discover all there is to know about the background, mythology, and tales of Scotland's captivating capital while you explore the historic and eerie streets. The oldest area of Edinburgh, going back to the Middle Ages; narrow lanes packed with bars and historical landmarks.
Top Attractions in Edinburgh
With Edinburgh Tour Packages, many activities are available to ensure the entire family has a great Christmas, including a traditional pantomime, an after-dark light trail with comforting hot chocolate, and a visit to a Christmas market. Some of Edinburgh's trendiest and most intriguing shops, cocktail bars, eateries, and cafes are located in New Town. The combination of broad sidewalks and streets with lush, green public areas creates a place with a special charm that seamlessly blends the natural and the urban.
Take a unique Edinburgh ghost tour, board a vintage Route master double-decker bus with your spooky guide. Enjoy bloody anecdotes from the spooky past of the city as you pass haunting locations including Grassmarket, the Royal Mile, Greyfriars Kirk, and Edinburgh Castle. Look no further than this adult-only ghost tour to gain access to Edinburgh's most sinister locations if you're fascinated by the paranormal. Join your courageous guide as they explore the historic Greyfriars Kirkyard, dubbed the world's most haunted cemetery, in search of the living dead. Learn the mysteries of the city's nefarious past by facing a horrific encounter in the Haunted Vault.

Best Places to Eat & Drink in Edinburgh

The New Town is a shopper's paradise, offering everything from luxury and fashionable to high street clothes and regional independents. The best shopping in Edinburgh may be found here, from the luxury of Multrees Walk to the usefulness and excitement of Waverley Mall, which frequently hosts events and entertainment. Book our Edinburgh tour packages now to benefit from this incredible opportunity.

On a small-group food tour of Dook's Edinburgh Packages, you can eat your way through the city's streets. Your tour guide takes you on an epicurean adventure that also features scones and Scottish cheeses. Naturally, no trip to Scotland for food is complete without trying Haggis and Lowland Single Malt Whisky. Discover more about the city's well-known sites as you travel by them.

Why Travel to Edinburgh

Grab exciting offers in travel packages for a romantic, enjoyable and memorable stay in Edinburgh with Dook International. At Edinburgh Castle, history buffs may learn about the Middle Ages, foodies can indulge in scrumptious foods, and night owls can get their "freak on" at Sneaky Pete's nightclub. It has recently been crowned the top UK Heritage Attraction in the British Travel Awards and is Scotland's most expensive tourist attraction. The history of construction for this most well-known Scottish castle is complicated. St. Margaret's Chapel, the oldest component, was built in the 12th century.

Around 1510, James IV constructed the Great Hall; in the late 16th century, the Regent Morton constructed the Half Moon Battery; and after the First World War, the Scottish National War Memorial was constructed. The castle is home to the National War Museum of Scotland, the Honours (Crown Jewels) of Scotland, the Stone of Destiny, the One O'Clock Gun, and the renowned Mons Meg cannon from the fifteenth century.

Don't pass up the chance to take one of our Edinburgh Holiday Packages if you're visiting the area for the first time. As well as showing you some of Edinburgh's lesser-known secrets, the trip takes you to all the must-see locations. Edinburgh Castle is visible from the lovely Princes Strip Gardens, a public park that spans the length of the city's main commercial street. From here, you can get some of the best views of the area's most recognizable structure.

One of the most intriguing historical sites in Western Europe is Edinburgh Castle. It is certain to captivate your mind as it is located in the center of Scotland's vibrant capital city. One of Europe's oldest fortified locations is Edinburgh Castle. Its long, complex history as a fortress, prison, royal house, and military garrison is full of thrilling tales. You will follow in the footsteps of warriors, monarchs, queens, and even the occasional pirate as you ascend Castle Hill.

Arthur's Seat

One of four hill forts, Arthur's Seat dates back about 2,000 years. Holyrood Park is home to a variety of attractions, including walks, quiet areas, animals, volcanic geology, and unmatched views over the city from its various vantage points. The park also boasts a rich cultural heritage. Due to its great variety of grassland habitats and its internationally significant volcanic geology, the park has received multiple Site of Special Scientific Interest (SSSI) designations.

Edinburgh's Hogmanay

There is nothing like the New Year, or Hogmanay as it is known in Scotland, and Edinburgh celebrates Hogmanay better than others with a multi-day event. With Edinburgh tour experience, Hogmanay Festival, which began in 1993 and is now recognized as the most significant Scottish holiday, is one of the world's largest outdoor New Year's Eve celebrations.

The world-famous Edinburgh's Hogmanay Street Party and Concert in the Gardens on December 31 are just two of the activities taking place this year, all set against the breathtaking background of Edinburgh Castle. The spectacular Night Afore Concert will take place on December 30 in Princes St Gardens.

Thistle Street is a center for independent fashion, with stores like ALC, Biscuit, and Covet carrying clothes from designers you can only find there. Jewelers, chocolatiers, restaurants, and fascinating shopping options may be found on the streets that connect to one another, such as Frederick Street, Castle Street, and Hanover Street.

Rose Street, which is tucked between George Street and Princes Street, is the location of several modest, quaint independent boutiques. For fans of movies and music, Fopp is a must-visit site, as is Tickets Scotland, where you can find all the trendiest tickets for forthcoming concerts in Edinburgh and the surrounding area.

At Route One, you can discover trendy clothing, or go to Robert Anthony Jewelers to treat yourself to something sparkling. You can visit Eteaket's concept store nearby and sample a variety of loose-leaf teas and herbal infusions before choosing a tin of your favorite to take home.

Top Travel Tips For Travelers

At one of the many holiday light trails happening throughout the city, take in breathtaking sights, larger-than-life illuminations, trees drenched in jewel-like color, and sparkling tunnels. Book Dook International Edinburgh Packages for Castle of Light, Christmas at the Botanics and Dalkeith Country Park's Spectacle of Light right away for a truly magical family-friendly experience. These events are the ideal way to brighten gloomy winter nights.

Edinburgh's population doubled during the August festivities. It has a grand atmosphere that is captivating, stunning, and impossible to resist. It can, however, also be a little overwhelming. You may become overwhelmed by the enormous list of excellent performances and uncertain of whether you want to witness a comedy, dance, or circus performance.

Edinburgh served as JK's writing base for most of the Potter series. As a result, it's not only a fantastic location but also a fantastic spot to travel to in honor of Harry Potter and the Philosopher's Stone's 20th anniversary. You may be aware that Jo wrote a lot of her earlier books while sitting in cafes. The most well-known of these businesses is The Elephant Café. It even advertised itself as "Harry Potter's Birthplace." And it's simple to understand why Jo found inspiration here with such stunning vistas of the Old Town.

George Heriot's School, which is supposed to have served as Hogwarts' inspiration, is just a short stroll from the Elephant Café. The structure is enormous and has turrets and towers like Hogwarts. The students are divided into houses and wear school uniforms. The house names, however, are Lauriston, Greyfriars, Raeburn, and Castle, not Hogwarts. However, Gryffindor is the best house

You may reach the Grassmarket and the adjoining Victoria Street by strolling down from Greyfriars. When strolling down Victoria Street, many people believe they are in Diagon Alley. Additionally, the Grassmarket's plethora of bars and eccentric stores make it resemble Hogsmeade. Sadly, there aren't any Skiving Snack boxes nearby.

It can be difficult to pinpoint the ideal locations in Edinburgh for a traditional British experience. Enjoy a traditional afternoon tea while traveling through the city on a vintage Routemaster bus tour. As you savor fresh scones, sandwiches, and tea, you'll pass Edinburgh Castle and Holyrood Palace. Pick an arrival time that works with your schedule, then take chic pictures inside the vintage car.

With Edinburgh Tour Packages, tourists not only have the advantage of discovering the lovely city at affordable rates, but they can also see well-known locations, navigate the city, and stay in a comfortable hotel. With Dook International's all-inclusive packages, they also experience a variety of activities and explore the city.
Explore More: Top United Kingdom Attractions

Book Package: United Kingdom Tour Package