Top Berlin Tour Packages
Maybe you're interested in politics and history or you might be a foodie. Perhaps all you want is to get to know some other travelers or even a local. The Top Berlin Tour Packages of Dook Travels' have you covered everything you want to see in a city and how you want to experience it.
Things to know about Berlin (Germany)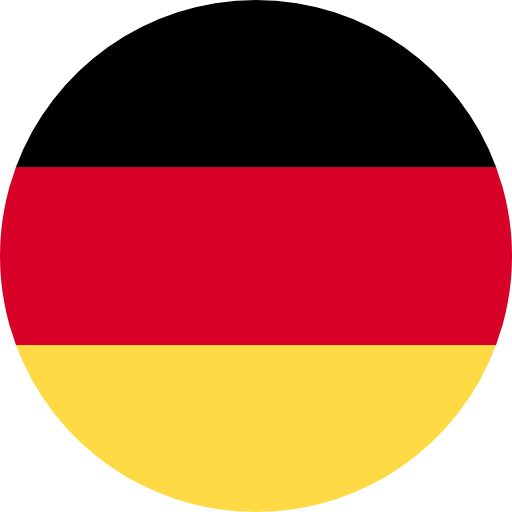 The greatest annual events in Berlin demonstrate what a great time this city is capable of imparting. In this town, there's always something large, bold, and boisterous going on, from kitsch carnivals to international cinema festivities. While it is true that Berlin has historically shunned high-profile events in favor of more DIY endeavors, the city has recently warmed to the idea of receiving attention on a global scale. Festivals of contemporary art like Transmediale and Berlin Art Week now draw enthusiastic crowds from all around Europe. This long weekend (which falls on Pentecost) is centered on a "Multikulti" parade (on Sunday) that features dozens of floats, hundreds of musicians and thousands of spectators. It was inspired by London's Notting Hill Carnival and intended as a celebration of Berlin's ethnic and cultural diversity. The parade and festival wind their way from the area around Hallesches Tor to Hermannplatz.
Airports
Berlin Tegel Airport, Berlin Schoenefeld Airport, Berlin Brandenburg Airport
Experiences in Berlin
Instead of spending time studying Berlin's history, take advantage of this thorough full-day history-themed trip, which has a private guide exclusively for your party. Enjoy informative commentary as you go while checking off a number of well-known monuments, historical sites, and tourist attractions, such as the Reichstag Building, Brandenburg Gate, Checkpoint Charlie and the Berlin Wall Memorial.
Top Attractions in Berlin
Berlin is a vibrant, diversified city that is never boring. A Berlin Tour will take you past well-known attractions, significant sites, and vibrant neighborhoods as you explore the urban jungle! With the abundance of interesting city tours, hop-on/hop-off bus tours, guided bike tours, and adventure and activity tours available, it's simple to discover Berlin's incredible diversity in your own way. Berlin is a maze of rivers and canals that branch off the River Spree and beg to be explored. The four-sleeper wooden Wasserkutche houseboats are handcrafted in Köpenick by "the Admiral" and his crew. They have a kitchen, as well as fore, aft, and sun decks, and a silent electric motor so you can cruise the canals without waking up the ducks.
Due to its complex, dramatic past, the German capital is equally suitable for a leisurely stroll and a rigorous history lesson. Whether you want to experience Berlin through the eyes of a street artist, a Syrian refugee, or David Bowie in the 1970s, our list of the top tours in the city will enable you to view this wonderful location in an enthralling new way. The capital city of Germany never ceases to fascinate, thrill, or entertain. Visitors from all over the world come to Berlin Tour to view the iconic structures, explore the world-class museums, and indulge in Europe's most vibrant nightlife.

Top-Rated Places to Visit in Berlin

1. Tempelhof Airport Building Tour Opportunities

The Tempelhof Airport's heritage-protected structure symbolizes Berlin's turbulent past. On the one hand, it represents Nazi philosophy and was a place where forced labor was used to produce weapons during World War II. Tempelhof, however, is also a representation of freedom; the airlift of 1948–1949 made the airport legendary and well-known worldwide. Many people used the airport as their point of entry into freedom during the split of Germany.

2. Botanischer Garten & Botanisches Museum

In the beginning of the 20th century, the Berlin Botanical Garden and Botanical Museum were planted. Today, it houses a museum, 16 greenhouses, and 18,000 different plant varieties. The grounds are lovely to meander through, but the museum is a bit run-down and has no English-language exhibits. Feel free to explore the neighboring forests as they host a class every Monday offering assistance on finding wild mushrooms. Even though the botanical museum is somewhat run-down, it is the place to go if you want to know whether the mushrooms you found in the Grunewald are edible or lethal.

3. Philharmonie

The world-renowned Berlin Philharmonic Orchestra calls the city's most well-known concert hall, a marvelously puckish example of organic modernity, home. Hans Scharoun created the golden structure, which debuted in 1963 with a striking vaulted ceiling. Although it is true that it has excellent acoustics, it does depend on where you sit. The acoustics behind the orchestra is quite poor, but up front (where tickets are much more expensive), the sound is exquisite. During its August to June season, the Berlin Phil presents roughly 100 performances in the city in addition to 20 to 30 concerts abroad.

4. Museum für Naturkunde (Natural History Museum)

The Natural History Museum in Berlin will be popular with kids under the age of ten. The Brachiosaurus dinosaur skeleton, which stands proudly four stories high and weighs 50 tons, is the main attraction (literally). Don't overlook the spooky "research collections," though, which feature some of the museum's collection of over a million pickled animals suspended in alcohol-filled jars. Knut, the most well-known polar bear in Berlin, who passed away in 2011, is also preserved and on exhibit.

5. Spandau, the westernmost of the city's twelve districts, is the subject of an ongoing joke among Berliners that isn't particularly creative. Whatever the reason is, a trip to this lovely area is unquestionably worthwhile. Spandau's old town, which is dispersed around the River Havel, hosts a lovely Christmas market each year and the medieval Zitadelle is one of the continent's best-preserved strongholds.

6. The famous and lovely village of Rixdorf, centered on Richardplatz, can be found just a short stroll from Neukölln's bustling shopping thoroughfare, Karl-Marx-Strasse. A historic church and lovely early 18th-century structures can be found here. Additionally, a horse-and-carriage company that still runs will let you enjoy a magnificent tour of the grounds. The square also hosts an annual Christmas artisan fair. There is therefore much to do and see in this little but fascinating community to experience with Dook's Berlin Tour Packages.

The Berlinale or Internationale Film Festival in Berlin, to give it its full name, has been one of the three most prestigious film festivals in the world for more than 60 years. The festival's main location is Potsdamer Platz, although other locations for screenings include Alexanderplatz, the Zoo Palast cinema in Tiergarten and the quiet green Kulturquartier, a former cremation in Wedding. The Berlinale provides the opportunity to see Berlin's distinctive architectural and cultural history in addition to watching unreleased films and mingling with other movie lovers and influential figures in the business.

This one-day festival, which takes place on Berlin's border with Brandenburg, is a pleasantly fun diversion from the serious contemporary art events that are held in the capital. Experience High-quality Japanese crafts and specialties are available at more than 70 stands, and it's a wonderful opportunity to take a leisurely stroll along the picturesque Teltow canal, which previously divided East and West Germany with Berlin Tour Packages. Just follow the co-players from the station.

Stretch your legs like a Berliner by taking a stroll, jogging, or bike ride in the city's most well-known park, which is at its best in the spring and summer. You'll find what you're searching for, whether you're seeking well-known monuments, a beer, and sausage, or a place to lay down in the sun without covering up. Within an hour or so, this five-kilometer (three-mile) circuit will bring you back to where you started for your next excursion. If you get lost, don't worry; there are plenty of maps with "you are here" marks around the park.

A must-have experience is cycling around Berlin tour with the wind in your hair. The city is best experienced by bicycle because it is flat, and has many well-marked routes, parks, and canal walks. Having said that, vigilance is needed. Hazards include cobblestones, tram lines, aimless pedestrians, other cyclists, and negligent driving. Even though few locals wear helmets, you should get one, especially if you're used to riding on the left.

Brandenburg, the state to the northeast of Berlin, is referred to as the "land of 3,000 lakes." Many lakes are easily accessible by public transportation and each has its unique personality. They are all strikingly gorgeous in the winter and very appealing in the hot months. You'll undoubtedly be able to select one that's ideal for you, even though some may be better for swimming and others for sunbathing (just like the locals). Such idyllic settings provide the ideal recovery from a challenging night of partying in the city. They'll provide you access to unusual and extraordinary vistas of Berlin, such as getting up and personal with the Molecule Man sculptures, because they're loaded with refreshments, supplies, and a few friends. You won't need any training because they are quite simple to manage, so just jump in and go.

Berliners no longer limit themselves to the customary cold cuts and bread with jam for breakfast; they now expect more. The popularity of brunch may have given rise to some mouthwatering hangover treatments, but it doesn't mean that you should visit every restaurant providing avocado toast. For a beautiful breakfast with a clear conscience, don't forget to visit Isla in Neukölln or the deservedly-famous Rocket + Basil in Tiergarten (both of which strive to produce zero waste) during our Berlin Packages.

Where you can shop in Berlin?

Berlin is a city that accomplishes everything and does it in an unmistakably distinctive way. Keep in mind that this is Berlin. Shopping here is a nerve-wracking experience in and of itself, and there is a dizzying variety of restaurants. It can be simple to start thinking about moving to Berlin but don't forget to embrace your inner traveler and take in the city's traditional attractions that this place has to offer in this Berlin Holiday Packages.

The storied department store KaDeWe has been at the center of the city's shopping scene for more than a century and has endured both good times and bad. It carries a wide variety of high-end brands and has made an effort to escape its staid reputation by adding lively, fresher labels. A city normally abounding with low-cost supermarkets is home to the facility, which is as magnificent as ever while yet housing the classic luxury food hall experience. The olfactory sensation as you go between sectors is a treat in and of itself because there are so many prepared dishes to take away and so many delicatessens, butchers, pâtisseries and grocers.

One of Berlin's largest and busiest Sunday flea markets, Mauerpark offers everything from local designers' clothing to cardboard boxes packed with illegal CDs. Even though the market is so well-liked that prices are always rising, you may still find valuable vintage clothing and rare albums. Additionally, Bearpit Karaoke, a wildly popular monthly outdoor singing event, takes place there. On summer Sundays, thousands of people come to the mobile sound system, which was Joe Hatchiban's idea for a karaoke courier.

Travel Tips for Travelers

A short S-Bahn journey southwest of central Berlin is the Brandenburg state capital of Potsdam, which is home to the summer palace of Frederick the Great. Visitors can spend hours getting lost in the palace's gardens, elaborate Bildergalerie, and Neue Kammern (or "new chambers") in addition to exploring the castle itself. After a few days of pounding the streets in metropolitan Berlin, a stroll to the beautiful grounds is much-appreciated.

Berlin residents love tossing firecrackers out of windows, thus New Year's Eve will always be raucous, chaotic, and dangerous. At the Brandenburger Tor, a large crowd is present. Although thousands more people make the drive to the Teufelsberg in the Grunewald or visit Viktoriapark in Kreuzberg to view fireworks throughout the city, seasoned spectators frequently favor the security of their own balcony.

Nobody can help you plan your trip to Berlin more efficiently than we can. Dook's carefully chosen Berlin tour packages are flexible and provide a convenient retreat. Travel customization is made simple by Dook International. Everything you need is there. Take advantage of the top Berlin Packages offers right away.
Read More About: Top Germany Tourist Attractions
Book Package: Germany Tour Package