Top Barcelona Tour Packages
Barcelona is a city that never sleeps. Whether you're planning an excursion with your friends or looking for a unique way to celebrate your wedding anniversary, Barcelona offers something for everyone. From the Gothic Quarter to Las Ramblas, to beaches and parks, there's no shortage of places to visit in this vibrant city. If you want to see the sights of Barcelona in a short amount of time, we recommend taking Dook Travels' top Barcelona Tour Packages. This package includes pick-up and drop-off transportation from your airport to the hotel, all-day access to multiple attractions and museums in the city centre as well. You'll also have time to explore Montjuic Mountain on foot.

Things to know about Barcelona (Spain)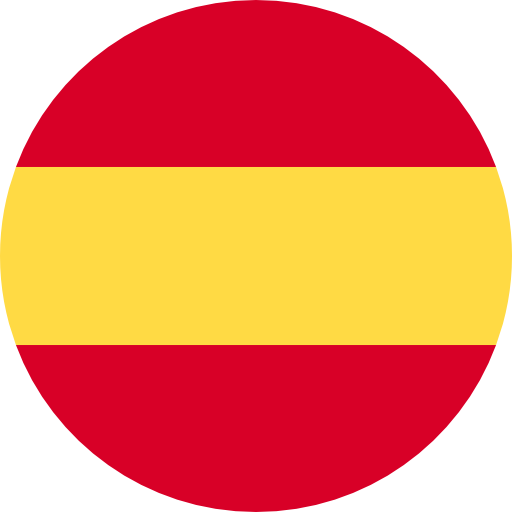 Barcelona is a remarkable city with a lot to offer. Here are some aspects to know about the city, as well as some tips for getting around in your Barcelona Tour and making the best out of your visit.

The people of Barcelona are incredibly friendly and welcoming, so don't be shy about asking for directions or help if you need it. They're always happy to help! There's a great public transportation system in Barcelona, including buses, trams, and subways. You can use these to get around the city quickly and easily. The metro is particularly good at connecting neighborhoods together. The city is known for its amazing food! There are plenty of options for breakfast spots, family restaurants and many such. If you have time during your stay in Barcelona, try dining at one of several Michelin-Starred restaurants near La Rambla (one of Barcelona's most famous streets). If you're interested in seeing more than just the city's sights and want to learn about its history and culture, there are plenty of museums that offer exhibits on local history from centuries ago when this city was founded.

Airports
Barcelona-El Prat Airport, Sabadell Airport
Best time to visit
May-Jun
Climate Types
Mediterranean
Experiences in Barcelona
Barcelona is a city that offers travelers a wide range of experiences, from the quintessential to the unusual. Whether you're looking for a bustling city with a rich cultural history or a place to relax in the sun and indulge your senses, Barcelona has it all. Your trip can begin by exploring its many attractions, such as La Sagrada Familia and Park Güell with our Barcelona Tour Packages. Then you can choose from an array of activities to experience Barcelona's nightlife and shopping scene. Whether you want to explore the city on foot or hop on a bike tour, there are plenty of ways to get around Barcelona. You can rent one from Dook International. Or if you'd like a more personal experience, take up the Barcelona Holiday Packages. These tours are ideal for people who want to see what the city has to offer without having to worry about driving themselves.

Top Attractions in Barcelona
Barcelona is a city that has something for everyone. Whether you're looking for culture, fun, shopping, or sightseeing, there's a Barcelona attraction that will meet your needs. If you're looking for culture, there are many museums in Barcelona. Some of the most popular historical sites that you will get to explore with our Barcelona Packages include the Casa Batll, the Gothic Quarter, and the Mercat Del Born. If you're looking for fun activities, Barcelona has plenty of activities such as going on a Segway tour or taking an evening stroll on La Boqueria Market. You can also go to Las Ramblas, one of Barcelona's most famous streets which has shops and restaurants on both sides that offer outdoor seating. Another popular activity on your Barcelona Tour is visiting the famous football stadium Camp Nou. If you're looking for sightseeing, there are many areas around Barcelona where you can take pictures of buildings, landmarks, or even the people in action like the Magic Fountain, Passeig de Gràcia, Mercat Del Born, and Casa Mill.

Barcelona is a very entertaining destination for a vacation! The first thing you should do when you get there is going on a mini walking tour on your own, which will give you a good overview of the city. You can also take up our Barcelona Tour Packages that will give you all sorts of information about where to go, what to see and do, and how much it costs before taking you there.

If you want more specific recommendations, there are several different Dook's Barcelona Packages that focus on different areas of the city. Some of these tours are led by people who speak English and Spanish fluently, others may be led by those who speak both the languages. Here are some informations that will help you plan the best for your Barcelona Tour!

Best Travel Experiences in Barcelona

Barcelona is a city that is always changing but never forgets its roots. Whether you want to escape the busy streets of Barcelona or explore its rich history, these are some of the best travel experiences in Barcelona for tourists. It has got an awesome nightlife scene, a beautiful coastline and lot of opportunities to explore the city on foot or by bike. But if you're looking for something more than just sightseeing, you've come to the right place because there are plenty of activities to perform in Barcelona that will give you a perception to Spanish culture and history.

If you're interested in finding out what it's like to live in Spain, check out our Barcelona Holiday Packages which include tours to some of the city's historical landmarks. You can also learn about popular Spanish dishes like paella or try some traditional Spanish wines at one of its wineries. If you've kids, they'll love seeing all the animals at the Zoo de Barcelona.

If you're looking for something off the beaten path but still want to explore all that Barcelona has to offer, consider taking an architectural Barcelona Tour around the town. You'll get an inside look at some amazing buildings from all over Spain!

Top Things to Do in Barcelona

The city has gone through a lot of changes but it's still going strong. It's easy to get around the city on foot, but if you're feeling a little more adventurous, there are plenty of options for getting from point A to point B in Barcelona. If you want to rent a bike, you can do that too! There are many bike rental shops throughout the city centre. The best way is to travel with our Barcelona Tour Packages so that you do not miss out on any excitement.

If you want to do some sightseeing, there are plenty of things to see and do. There are several museums and historical sites that you will get to explore on our Barcelona Tour. Some of the prominent ones are Casa Batllo, Gothic Quarter (Barri Gotic), and Parc Guell, to name a few. The Parc Guell is also very popular among locals and tourists alike because it has beautiful gardens and sculptures within its walls that have been carefully restored over time by architect Antoni Gaudí himself in Modernisme style. Casa Batllo is a UNESCO World Heritage Site that showcases Gaudí's work at its finest. It amasses over one million tourists every year. Casa Batlló is located in Passeig de Gràcia which is a famous street in itself. You can get hold of wholesome local goods when visiting the area.

Where and What to Eat in Barcelona?

Barcelona is a foodie's paradise. From tapas bars to full-on restaurants with Michelin stars, there's something for everyone here. We've compiled a list of our favorite places to eat in Barcelona.

So if you're thinking about taking a trip to the Catalan capital, check out these spots - Besta (Galician oyster served with thinly sliced beef, market-fresh octopus with pig's ear, and wine), Mr. Porter (roasted whole leek, beef carpaccio, Japanese Wagyu steak, and red wine), Cocina Hermanos Torres (Catalan "grandma" dishes). Moreover Alkimia (razor clam, hazelnut hollandaise, and Catalan seafood stew), Aurt, Dos Palillos( Szechuan-style jellyfish, Iberian-Cantonese pork jowl and chicken sashimi), Solomillo (Frisian beef with Café de Paris sauce), Bar Cañete (tapas), Enoteca Paco Pérez( crayfish with wild mushrooms and figs sea, sea bass with wild mushrooms, mussels and pork reduction); Green Spot( vegetarian restaurant), Disfrutar( crispy egg yolk with mushrooms, chocolate peppers with oil and salt), Berbena( hearty beef with wine stew and Spanish omelet); Cinc Sentits( pan-seared scallop with jamón chip, pork tenderloin with crispy garlic, padrón pepper crumbs, smoked ribs, and tangy romesco), Lluritu(grilled sardines and grilled squid); and Picnic ( fried green tomatoes with salty cheese and salsa, quinoa hash browns, pulled-pork chilaquiles with guacamole and a poached egg), to name a few! Take up our Barcelona Tour Packages to land on the best dishes that the city offers!

What to Buy in Barcelona?

Barcelona is a city that is filled with amazing things to see and do, but with such a massive population, it's tough to find the time to go everywhere you want to. If you're looking for the best places in Barcelona to buy souvenirs, here are some places that you will visit with our Barcelona Packages:

Barcelona's main shopping street, La Rambla, is one of the most famous streets in Europe. It's filled with shops selling everything from clothing to souvenirs. Moreover, if you're looking for something unique, head over to La Boqueria Market. This market has been around since 1780 and is considered one of the best markets in Europe.

If you are looking for something typically Spanish to take home as souvenirs, you can consider buying Catalan Cava from Rambla de Cataluña 63; Modernist Ceramics from Eltorn on Calle Clot 43; Itaca on Calle Ferran 26, and Molsa—Nou i Vell on Plaça Sant Josep Oriol 1; Tupi and Catalan Sauces from La Boqueria; Jewellery from Casa Ametller on Passeig de Gracia, Tous on Passeig de Gracia 75; Barcelona Fashion; Porcelain Figures; Biscuits; Modernist Books; Penedès Wine from Vinoteca Torres on Passeig de Gracia 78; Artisanal Chocolates; Shoes; Wine Porron; La Barretina; Barcelona Football Club Merchandise; Perfumes; Spanish Jamon Iberico; Flamenco Castanets; and Leather Wine Bottle!

Best Travelling Tips for Travelers

Barcelona is home to some of the most popular attractions in Spain and has a lot to offer to visitors of all ages. Here are our top tips for travelling to Barcelona:

Well, first of all, don't forget your camera on your Barcelona Tour. The city is full of beautiful architecture and stunning views that will create an urge to take millions of photos. If you're planning to get some great shots of the sights, consider bringing a tripod or monopod to help steady your camera. You'll be surprised how much better your shots will be if you can get them without worrying about handshakes or other movements.

With our Barcelona Holiday Packages, if you're planning on doing any shopping, make sure that whatever bags you bring are small enough so that they don't take up too much space in an overhead bin. You want to make sure that everything fits inside the bag, including all of your purchases! Make sure everything is organized so that if something goes missing or gets misplaced during one of those long layovers between flights or trains at the airport (or bus station), there won't be any panic or stress involved when trying to find anything important like identification cards or passports.

Barcelona is an incredible place to visit and Dook International wants to help you experience it like never before. With our affordable Barcelona Packages and wide range of transportation options throughout the city, you can get from point A to point B without exceeding your budget or worrying whether you'll be able to find your way around or not.

We have everything from classic buses to sleek cars that will get you there in record time and all of these options come at one low price! Don't worry about finding parking or figuring out how much your hotel will cost either, we've got that covered too. Just pick up your tickets online today before they sell out!
Explore More: Attractions in Spain

Book Package: Spain Tour Package