Top Warsaw Tour Packages
Warsaw is a great city to visit. You can see everything on a long weekend, but you have to be careful not to get lost in the maze of streets and alleys that make up this historic city. Hence, we, at Dook Travels bring to you our Top Warsaw Tour Packages that will not only take you on a grand tour but also prioritise your safety, comfort and preferences. Moreover, Warsaw Tour will help you recollect loads of memories, hence to take a part of Warsaw back home with you! Our packages come with numerous seasonal offers and discounts. You can have a look at it by visiting Dook International's website!
Things to know about Warsaw (Poland)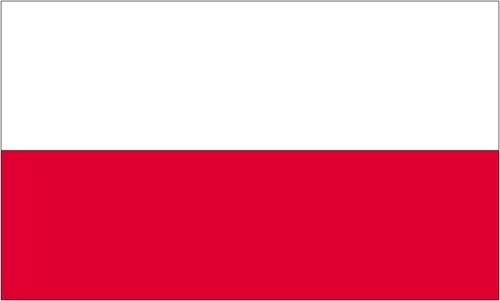 At the heart of Europe, one of its oldest cities, Warsaw has a rich cultural heritage. The city's history stretches back 4,000 years with many significant structures still standing today including the spectacular Royal Castle. Warsaw is Poland's capital and largest metropolis. It has a sophisticated yet friendly atmosphere, great museums and a rich history. You'll learn about its Jewish past at the Jewish Heritage Center, and walk through the old town to visit the Royal Castle or explore the 18th-century palace. The celebrated Royal Route in Warsaw is an old highway built on top of an old road that was once used by horses. It passes through some beautiful areas including parks like Stawki and Wilanów Palace; churches like Mary Magdalene Church; museums like Muzeum Sztuki or Muzeum Narodowego (National Museum); castles such as Royal Castle "Piwna Góra" (The Beer Tower) or Wawel Hill Fortress; and theatres such as National Opera House.
Airports
Warsaw Chopin Airport, Bemowo Airport
Experiences in Warsaw
Warsaw is a city that has it all, both history and modernism. On one hand, you will find museums and magnificent buildings dating back to the Middle Ages, while on the other, you can enjoy excellent nightlife and the best restaurants in town. It is a great city for those who want some diversity between cultural experiences and those who just want to make the most of their vacation time. You can get an overview of everything here instantly without spending too much time!
Top Attractions in Warsaw
Warsaw is one of the loveliest cities in Europe. It is also one of the oldest, going back to the time when Poland was part of the Holy Roman Empire. Warsaw has a rich history and great architecture, from castles to churches, palaces and museums. A compact city with many interesting areas to explore, especially if you're interested in history or heavy industry, as well as its arts scene. Warsaw's most famous monuments are all clustered around the old town (Stare Miasto) square area, including the Royal Castle. There are also many important religious and worth seeing buildings throughout the city.
Warsaw is one of the most glamorous and archaic cities in Europe. It's packed with art, culture, history and architecture that make it a great place to visit for a long weekend or even longer. Here are some of our top recommendations for visiting Warsaw.

You can start your Warsaw Tour by visiting Jan III Sobieski's Palace! Jan Sobieski was a Polish king and military commander. He led the defence of Vienna against the Turks in 1683, securing peace for Poland and establishing its independence from Turkey. Today, the palace is a museum that focuses on the culture and history of Warsaw. The main attractions are rooms like the Throne Room, Chapel and Library which were decorated with paintings, sculptures and furniture during their time in service to King Jan III Sobieski during his reign over Poland's capital city.

Visit Wilanow Palace with our Warsaw Holiday Packages. Wilanow Palace is a neoclassical palace in Warsaw, Poland. It was constructed between 1676 and 1696 for Polish King John III Sobieski. In 1920, it became the property of the Polish state, and since 1947 it has been used by the Polish Academy of Sciences. The architectural style of Wilanow Palace is eclectic. It combines elements from Baroque and Classicism with Renaissance architecture from Italy as well as French structures from Paris. The building's façade features paired Corinthian columns topped by pediments featuring gilded statues representing Wisdom and Courage.

Next, take a stroll along the famous Royal Route. The Royal Route is a street in Warsaw, Poland, that links the Royal Castle and National Museum. The route is lined with historic buildings and monuments such as Stare Miasto (Old Town) District and Nowy Swiat Square. It is one of the most prominent tourist temptations in Warsaw.

With our Warsaw Packages, you will get to stop by the incredible Royal Castle. The Royal Castle is the oldest palace in Warsaw, built by King Sigismund I the Old in the 15th century. It has been rebuilt many times since then, and it's now a museum that you can visit for free. The artwork here is of the Classicist escritoire style and along with the Baroque and Neoclassical architectural style, the building is a delight to the eyes. The castle was also once used as a military base during World War II, so there are plenty of WWII exhibits on display here from tanks to fighter planes and anti-aircraft guns!

If you're feeling up for an adventure after your trip to Warsaw, consider taking up the customized Warsaw Tour Packages led by professional guides who will point out all sorts of things about this fascinating building while they tell you stories about its history! If you are interested in seeing some of the most beautiful buildings in Poland, then Lazienki Park is the perfect place for you. The park itself is quite small but has many beautiful buildings within it, including The Royal Palace, the official residence of the President; The Royal Baths that were built by King Stanisław August Poniatowski between 1773 and 1780. They were destroyed during World War II but rebuilt after World War II ended.

Visit the Warsaw Uprising Museum on your Warsaw Tour. The Warsaw Uprising Museum is located in the Wola district, a district that was home to Warsaw's Jewish community before World War II and yet also contains several memorials for those killed during World War II. The museum itself is free to enter and open every day from 10:00 to 18:00 (closed on Sundays).

The museum has an extensive collection of artworks from various eras of Polish history, including several paintings by Marcin Tyszkiewicz, who painted scenes from the uprising itself under heavy fire; photographs taken by soldiers and civilians alike; postcards sent out by people fleeing the city or sending their loved ones messages of hope or last-minute messages encouraging them not to leave town; letters written by local residents who were captured by German troops during their retreat toward Germany; artefacts found at sites where people died fighting back against German forces after they had invaded Poland in 1939; as well as other items reflecting life under occupation.

With our Warsaw Tour Packages, you can visit the Museum of Modern Art (MSN). It's located on Nowy Swiat Street, which is near Old Town Square and the Royal Castle. MSN has several floors with different exhibitions on display throughout each year for tourists and locals. The first floor has paintings by Picasso, Matisse and more modern artists like Rothko as well as sculptures by de Kooning, Calder and others. The second-floor houses works by Rembrandt van Rijn along with other famous painters like Renoir and Cezanne; plus there are also photographs here too! On top of all this there are also some sculptures outside so go check them out while enjoying some coffee during your visit!

The Palace of Culture and Science is a magnificent landmark of Warsaw. It was built between 1952 and 1955, making it the tallest building in Poland. The Palace was designed by the architect Lev Rudnev and is considered a symbol of Soviet domination over Poland during that time period.

Warsaw is famous for its cuisine and everything from Polish bread and pierogies to sausages, smoked pork products and other foods. The main dish is always pierogies- a delicious pie made out of dough and filled with mushrooms, cheese or meat. Their variations include potato and potato-vegetable pie called Kluski. Bagels, cuisine stands, baroque cakes and many other traditional treats are a must-try in Warsaw! For a drink to accompany dinner head to one of the city's many themed pubs!

Dook International's Warsaw Packages are all affordable, customized and all-inclusive. With Dook, you just need to book the tour and dream of spending your days in Warsaw! All the other details like visa verification, accommodation, airport transfers, meals, sightseeing and transportation are on the house! Till date, Dook International has offered its services to over five lakh customers in almost 500 destinations all around the world. Due to its easy terms and conditions and cancellation policy, Dook's Warsaw Tour Packages have received many appreciable responses from its clients!
Explore More: Attractions in Poland

Book Package: Poland Tour Package