Top Bali Tour Packages
Whether you are planning a spiritual vacation, honeymoon trip, or romantic tour to Bali, Dook International offers everything. Our well-crafted Bali Tour Packages will take you to scenic and cultural experiences. We ensure that you have the best time and create countless memories. From divine temples to ancient monuments to adventure spots, our Bali tour suit every traveler's taste. Click on the tours below and get a thorough understanding of these tour packages.
Things you should know about Bali (Indonesia)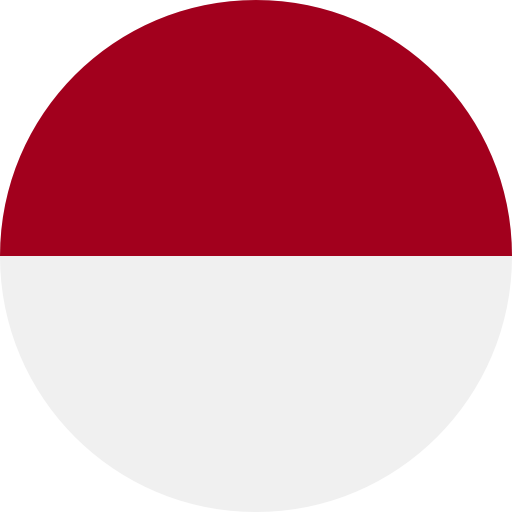 While the green lush rice terraces and beautiful temples will leave you charmed, the beaches and waterfalls will make your trip unforgettable.
When we think about Bali, rice terraces, beaches, verdant hills, and rich culture come to mind. It is what Bali is authentically known for. It is everyone's favorite destination that wows millions of tourists every year. From its countless idyllic beaches to majestic sunsets, captivating spiritual energy, and rice fields, it draws the attention of many tourists throughout the year. Every corner of Bali is filled with Instagram-worthy cafes, cute restaurants, hip bars, and nightclubs. There are tons of awe-inspiring temples, natural attractions, shopping stores, cuisines, and water activities to experience. Undoubtedly, it is a traveler's paradise with a myriad of things to see and do.

Airports
Banyuwangi Airport
Best time to visit
Apr-Oct
Experiences in Bali
Bali is picture-perfect with a serene atmosphere. It's the right place if you are looking for a bit of mountain scenery, sandy beaches and a destination brimming with culture. And yes, Bali is pocket-friendly too!
Top Attractions in Bali
Bali offers a plethora of attractions and activities for tourists to see and pursue. You can spend your time here following a temple trail, Hiking up rice terraces and mountain ridges, chasing sunrise and sunsets, jumping in waterfalls, Scuba Diving, or simply lounging on the clean beaches.
Plan A Trip To Bali
Build happy memories as you travel to the Heavenly Island of Bali with Dook

Bali is a traveler's dream with clean beautiful beaches, lush rice paddy fields and rice terraces, bountiful greenery, heart stopping sunsets and adventure activities to boot. Most travelers start their trip with some fun beach hopping. Bali has beautiful pristine beaches and you will have the time of your life as you sail from one beach to the other. Combine sailing with sea-walking and snorkeling, and you have yourself the perfect sand and sea holiday. Thomas Beach, Bingin, Padang Padang , Seminyak and Balangan Beach are some of the beaches which should figure on your beach-hopping itinerary.

Did you know that Bali is also often called the Land of the thousand temples? When you travel to the Island town, start your temple tour with a visit to the holy site of Tirta Empul. This temple is famous for it's Holy Spring water, where tourists and locals alike can bathe. You can then continue your temple trail by visiting Tannah lot which is a temple built into a rock, the Uluwatu temple built on a cliff projecting into the sea and the pura Bratan temple built on the shores of Lake Bratan.

Finally, there's nothing like concluding your day on a cool note by splashing around in one of the numerous waterfalls on the Island. Waterfalls like Aling Aling, Git Git and the picturesque Sekumpul waterfall are especially popular with tourists and locals alike. While it may seem outrageous to wake up early on a holiday but there is no experience like hiking up Mount Batur to watch the sunrise. If trekking and hiking are your idea of fun , then you can also follow the lush Campuhan Ridge Walk to spend some time in nature.

Besides all that Bali has to offer, the lush green rice terraces are possibly the most popular sight with travelers. Some famous rice terraces which you can enjoy while visiting the island are Tegallalang, Sidemen and Rendang. Getting to know the local culture is as important as seeing the sights. Do not hesitate to hire bicycles and ride around the Bali countryside watching the locals as they go about their daily lives.

On your last day in Bali, with the thought of the looming flight back home occupying your mind, head to the nearest spa to get a Balinese massage to rejuvenate yourself for the hectic life you would eventually have to get back to. Though, Take heed that a trip to Bali is not complete without trying the local cuisine. Some of the most famous dishes that you must try at local restaurants are Babi Guling, Lawar, Betutu, Nasi Goreng and Sate.

To bring back souvenirs from Bali, head to Sukawati Art Market, Poppies lane, Kuta Art Market and Ubud Art market. Popular souvenirs include - traditional Balinese hats, Sarongs, Wood Craft, Paintings of Balinese Dancers, Cane bags, Kites and Kopi Luwak coffee.

Dook International has designed many Bali Tour Packages which have been a resounding success with our customers. These Bali Holiday Packages promise fun and adventure as our well-researched and popular itineraries take you to all the top sights of the city. Let Dook be your travel guide on your journey to this beautiful city which is Bali

Enjoy the Best Experiences on your Bali Tour

There is no question why most people flock to Bali for a satiating vacation. Bali offers something to everyone, whether you are a thrill surfer, party hunter, culture aficionado, waterfall lover, island-hopping hipster, or sunny beach dweller. If you visit Bali, here are the bucket list-worthy travel experiences you can relish in our Bali tour packages.

• Treat yourself to shades of green at the Rice Terraces.
• Indulge in Island-hopping on Nusa or Gili Islands.
• Enjoy floating breakfast.
• Capture the best sunrise at Mount Batur.
• Experience peace at Water Temple.
• Admire the postcard landscapes of Bali.
• Unearth the majestic Royal Palace of Ubud.
• Spot the heart-warming sunset at Tanah Lot Temple.
• Try Balinese special Luwak coffee.
• Indulge in adventurous white water rafting in the Ayung River.
• Go for a quick stroll to Ubud art gallery and get amazed by the beautiful paintings.
• Get awe-struck by the Uluwatu sunset with a Kecak dance and fire dance.
• Feel the adrenaline rush while scuba diving at the Nusa Dua reef.
• Watch the heart-touching Balinese Barong Dance at Sahadewa Batubulan.
• Take a ride over the water waves while surfing at Padang Beach.
• Click a picture at Handara Gate.
• Stroll in the lush green beautiful rice terraces of Tegalalang.
• Rejuvenate your soul with a refreshing at Putri Bali Spa.
• Tour the elephant cave temple of Goa Gajah.
• Explore the beauty of thousand islands from Rumah Pohon Tree House.
• Shop the souvenirs to take a memory back home.
• Catch a surreal sunset at Crystal Bay.
• See the crystal clear blue waters of Angel Billabong.
• Explore the impressive and exotic landscapes of Jatiluwih Rice Terraces.
• Do snorkeling at Tanjung Benoa.
• Immerse your holy self at Tirta Empul Temple.
• Take a picture at the Gate of Heaven with a jaw-dropping backdrop.

Ideal Time to Take a Bali Tour

Indonesia's charm- Bali has so much to offer when it comes to satiating the lively soul in you. This exquisite destination allures travelers from around the world. The popularity of Bali spiked when the movie called Eat.Pray.Love depicts the untouched side of this destination. The sunlit beaches, stirring mountains, friendly locals, and outdoor adventures prove Bali is a complete all-rounder. If you are planning a Bali tour and wondering about the best time to visit this beautiful island destination, don't worry! Let us help you with this.

Although Bali is a year-round destination where you don't need a particular time to visit, people still prefer to come at a certain time. Every month in this beautiful place has its own charm. No matter what months you like, Bali will be sure to take your heart away. If you want to experience the local culture and sunny weather, the summer months (April-October) are the best time to visit.

Summer is typically known as the dry season. During this time, the weather conditions are ideal for sunny days at the beach and other outdoor activities. A large population of tourists visits Bali during the summer season. So, if you want to visit Bali during the upcoming summer season, look at the best Bali holiday packages with Dook.

However, there are still people who visit Bali from November to March. The best part about the winter season in Bali is the empty streets and zero crowds at cafes. Thus, it gives you a much-needed getaway from life's hustle.

Exciting Outdoor Activities to Try in our Bali Tour Packages

Besides the breathtaking beauty, natural attractions, tropical beaches, vibrant culture, and dramatic volcanoes, some exciting adventures await you in Bali. This paradisical destination is also home to many thrilling activities. From mountain biking & hiking to surfing & snorkeling to Banana boat rides & island hopping, there is something for every adventure enthusiast on this pretty island. If you are buying our Bali tour packages from India, you can try the following enthralling activities:

• Parasail the stunning beaches of Bali.
• Hike the rice terraces and verdant mountains.
• Explore the spectacular coastline with Banana Boat Rides.
• Surf through the perfect waves of Bali beaches.
• Admire the alluring beauty of Bali trails through Mountain Biking.
• Experience the thrill of River Rafting in Bali.
• View the mesmerizing surrounding on a Bali Swing.
• Feel the unrivaled adrenaline rush of Flyboarding.
• Explore the teeming marine life through Snorkelling.
• Discover the rugged landscapes of Bali on ATV Ride.

Best Temples to Visit on your Bali Tour

Very few people know that Bali has so many beautiful temples that are worthy of a visit. These temples are countless, so it can be hard for you to decide which one to pick first. If you make a plan to visit Bali, make sure you add these temples to your Bali tour packages. Here is the list of the top 10 temples in Bali that you shouldn't miss:

1. Pura Besakih
2. Tirta Empul Temple
3. Uluwatu Temple
4. Goa Gajah Temple
5. Tanah Lot Temple
6. Pura Taman Ayun
7. Ulun Danu Beratan Temple
8. Lempuyang Temple
9. Lawah Pura Goa
10. Pura Taman Saraswati

Explore the Best Beaches in Bali

Jam-packed with so many stunning beaches, Bali draws the attention of all beach lovers. Some of the Bali beaches are the most fascinating in the world. Whether you want to relax by the beach or indulge in water sports, these Bali beaches never disappoint anyone. We have added several beaches to our Bali packages to ensure that you have a great time. The names of these beaches are mentioned below:

• Lovina Beach
• Kuta Beach
• Nusa Dua Beach
• Dream Beach
• Bingin Beach
• Amed Beach
• Padang Padang Beach
• Padangbai Beach
• Sanur Beach
• Seminyak Beach
• Blue Point Beach
• Pemuteran
• Bias Tugel Beach
• Karma Kandara Beach
• Yeh Gangga Beach
• Pasir Putih
• Geger Beach
• Jimbaran Bay
• Kelingking Beach
• Sanur Beach
• Amed Beach
• Balian Beach
• Green Bowl Beach
• Nyang Nyang Beach

You can include any of these beaches in your Bali tour packages and rejuvenate your soul on this tour.

Popular Food to Try on Bali Tour

If you are visiting Bali and not trying the special Bali cuisines, you are missing out on the essence of this tropical paradise. This Indonesian island offers many delicious dishes. These cuisines have the taste of authentic Southeast Asian dishes. Here are the delectable cuisines you can try on your Bali Tour:

• Mie Goreng
• Fried Banana
• Nasi Goreng
• Nasi Campur
• Sate
• Babi Guling
• Betutu Duck
• Mini Rijstafel rice table
• Spring Rolls
• Gado-Gado
• Tum Ayam
• Jimbaran Seafood
• Sambal Matah
• Lawar
• Pepes Ikan

Top Shopping Places in Bali

No tourist leaves empty-handed from a vacation. Tourists buy various things to take something home from their fulfilling vacation. There are many bustling street markets on every corner of Bali that offers Balinese fashion, souvenirs, and other attractive items. If you are on a Bali tour and are not aware of the best shopping places in Bali, here are a few spots you can visit:

• Mal Bali Galleria
• Kuta Beachwalk
• Ubud Art Market
• Sukhavati Art Market
• Badung Market
• Celuk Village
• Kumbasari Art Market
• Tegallalang Market

Essential Travel Tips for a Bali Tour

Whether you're traveling to Bali for the first time or the 10th time, here are some essential tips to follow. These tips will help you have the best time without missing out on the amazing things. Take note of all the things mentioned below and make cherishable memories.

1. Don't panic if you see crowded places because Bali is a coveted holiday destination. You can always find secluded corners to spend quality alone time.
2. Take your first aid with you. You should keep medicines and antibiotics for any kind of emergency.
3. Choose your adventurous activities according to your interest. If you don't feel like doing something, just don't do it for the sake of attention.
4. Do as much bargaining as you want.
5. Dress etiquette for some places in Bali. There are protocols and a proper dress code.
6. Be wary of wild and stray animals in Bali.
7. Avoid the use of plastic bottles. Be always mindful of nature.
8. Don't visit during the rainy season.
9. Always learn about the visa situation in Bali.

Pick Your Customized Bali Holiday Packages From Dook

Bali has been a go-to destination for so many travelers around the world. Be it for solo travel, a honeymoon, a romantic getaway, or a family vacation. Bali always tops the list of most desired destinations. And why it shouldn't be? It is affordable and most rated. So, don't wait to buy your Bali tour packages from India with Dook. We have well-crafted Bali holiday packages according to every traveler's needs. From honeymoon Bali packages to family Bali holiday packages, there are packages that suit every travel need.

We offer you a 100% customized Bali itinerary keeping your interests and needs in mind. Our Bali packages are pocket-friendly and ensure a joyful vacation. So, don't wait and have an incredible time in Bali with your loved ones with our Bali tour packages.
Explore More: Attractions in Indonesia

Book Package: Indonesia Tour Package