Incredible journeys to Bulgaria with DOOK!
No matter your travel style, we have a Bulgaria package tailored for you
Bulgaria Tour Packages
Explore Bulgaria with DOOK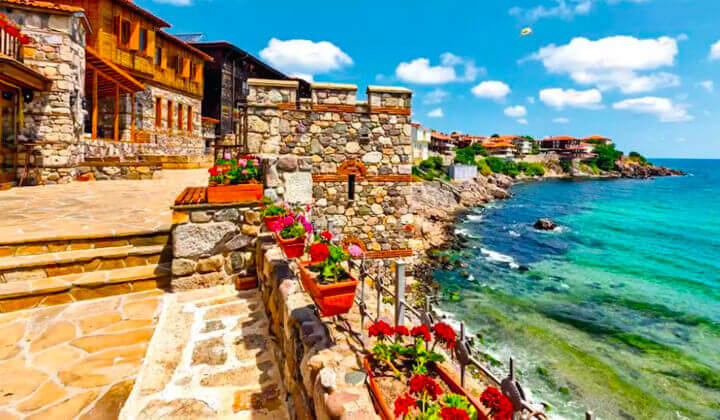 Natural extravaganza, Fairy tales like villages, Ancient pieces, culturally rich and more, these all can excite anyone. These all together and more defines Bulgaria, a beautiful country sitting at the extreme south-eastern part of Europe. When you think of making a trip to Europe then you must go to Bulgaria with a Bulgaria Package from Dook International. Why? This is because Bulgaria is an extremely overwhelming place for everyone and especially for adventure lovers. Mountains cover around one third part of Bulgaria. Apart from mountains, the country is also gifted with lovely churches, great hiking, awe-inspiring mountains peaking high, soothing golden beaches, wide range of winter sport adventures closely followed by the hustling-bustling night life and the magic of art, making Bulgaria as one of the most exotic countries in entire Europe. When you walk in the long narrow streets with trees lined up in an old town, you will find that there is no other place like Bulgaria on the planet.

Bulgaria is a mysterious and multi-layered country. In the tourism arena Bulgaria is reckoned as one of the few exotic nations of Europe. What makes Bulgaria special for the travellers? Well, the entire county is special. The cities of Bulgaria are colourful. And sightseers, who appreciate art, can observe religious arts of Bulgaria along with the golden domed churches with Dook International's best Bulgaria Tour Packages. Many cities and quaint villages have preserved the Bulgarian culture and their proud hospitality.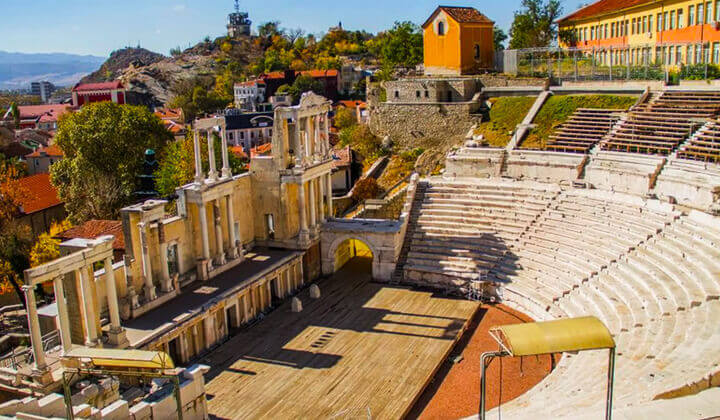 Best Bulgaria Tourist Places

Entire Bulgaria is beautiful and worth visiting. The top two cities you must explore in Bulgaria are Sofia and Plovdiv. Sofia is the capital city of Bulgaria while Plovdiv is just 2 hour drive from Sofia. There are plenty of attractions worth exploring in both the cities.

Sofia

Sofia is the capital and largest city of Bulgaria. Sofia is located at the foot of Vitosha Mountain. Sofia perpetuates many medieval monuments and their stories. Viewers get immersed in the highly admirable scenic beauty of this city. You can relax at a well-developed ski resort near the Vitosha Mountain. Though not a cosmopolitan city, yet Sofia is young and buzzing. This youthful city has many churches, mosques and old-fashioned Red Army monuments. You can see many museums, galleries, restaurants and clubs in the city. You can also get a soothing experience when you walk on the beaches at the Black Sea Coast. All this put together means that you cannot miss to see this beautiful city with Dook International's Bulgaria Holiday Packages.
Sofia Tour: Places to See in Sofia

In Sofia you can marvel at its well-preserved monuments and outstanding sights, such as the East Gate of the Serdika ruins from Roman times. You must also walk through the underpass connecting the Presidential Palace and Ministerial Council. You can let lose your wallet here at shops selling traditional souvenirs and rosewater. You can explore streets scattered with mosques and impressive onion-domed churches. Some of the famous tourist places you can explore in Sofia are St. Alexander Nevski Cathedral, St. George Rotunda, Vitosha Boulevard, St. Sofia Church, Boyana Church, Vitosha Mountain, Borisova Gradina and Serdica Amphitheatre. Now when you are done with traditional views of the city you can think of an exciting ride between mountain road between the Balkan and Sredna Gora Mountains. With Dook International's best Bulgaria Tour Package from India, you will get to see the most beautiful places of Sofia.

Ask For The Best Bulgaria Package From Your Own Dook International

Dook International's Bulgaria Tour Package will help you get the best experience in Bulgaria. You will get the best hotel to live in and a convenient tour to the enchanting beaches of Sofia. You can find the economical priced Bulgaria Packages and other deals to fulfill your dreams of travelling to international destinations with Dook International.