Austria, located in the heart of Europe, is a treat to tourists worldwide. Be it winter or summer, Austria never disappoints its globetrotters. Austria is a beautiful country to explore, from skiing in winter to strolling in Vienna in summer. Its dream-like landscapes, immaculate meadows & grasslands, incredible baroque architecture, and musical streets are what captivate tourists. As you move forward, the Austria tourist spots like the pretty countryside, magnificent cities, lavish desserts, and magical operas will intoxicate your soul. Among all the beautiful things, there are numerous places to visit in Austria for a memorable and serene vacation. Austria's breathtaking scenery is one of the top reasons to visit this authentic destination at least once. The snow-capped mountain peaks of Austria attract several tourists who are passionate about Skiing and other winter sports. Another mesmerizing Austria tourist spot is the stunning blue lakes in the Salzkammergut region. Besides, Austria is famous for its unparalleled music scene. It is considered the abode of the European musical scene. One of the best Austria tourist attractions is its architectural sites. From Burgtheater to the Austrian Parliament Building to Schonbrunn Palace, and many more, Austria boasts some of the best architecture of all time. Moreover, if you are a fan of desserts, you can have some of the best sweet treats and coffee in Austria. Apart from the usual places to visit in Austria, you can also stroll around the dainty-wooden-alpine-style houses, lush-green meadows, and sparkling lakes.

The magnificent Hofburg Palace in Vienna is a century-old building and one of the best Austria attractions. It spreads across 59 acres encompassing 19 courtyards and 2600 rooms; the Hofburg complex has many captivating squares and gardens. Salzburg Altstadt is a UNESCO World Heritage Site and used to be a spiritual center in Europe. Many tourists visit this site to explore colorful Baroque burgher houses, museums, and other fine attractions. If you want to explore the most charming small town in Austria, head to Hallstatt. It is a picturesque town in Austria that captivates every traveler's attention. Besides, Belvedere Palace in Vienna is another most visited place in Austria. This Austria tourist place must be on your travel itinerary. The Belvedere Palace is divided into two sections- the Upper and Lower Palaces. In these two sections, you will see an impressive art collection, marvelous architectural gems, Marble Gallery, and much more. If you want to wander on magnificent mountain roads in Europe, you must head to Grossglockner Hochalpenstrasse. Brush up your heart and soul with Austria's tallest waterfalls at Krimmler Ache. Overall, you will experience the best time in Austria. Once you are here, you will deny leaving this place.

So, if you want to experience this wholesome location in Europe, reach out to Dook Travels. We will help you pick the best places to visit in Austria at budget-friendly rates. With Dook personalized tour packages, you can explore the whole of Austria in just a few days. From the Viennese Giant Ferris Wheel to Mirabell Palace to Salzburg to Fortress Hohensalzburg and more, Dook will offer everything. Now, don't wait and book your favorite travel trail.

Best Tourist Places to Visit in Austria
Tourismusverband Salzburger Altstadt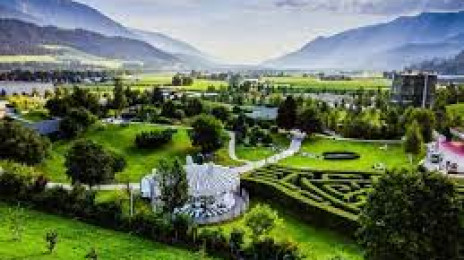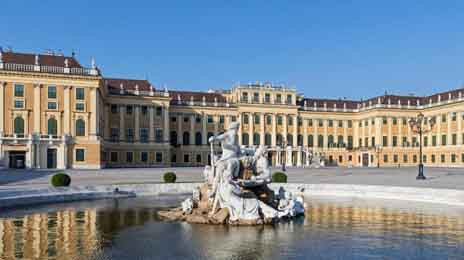 Schlosskapelle Schnbrunn
The Cultural World Heritage Site of Schnbrunn Palace is Austrias most frequently visited tourist attraction. In the palace the residential and state rooms with their original furnishings and decorations convey an authentic impression of the imperial lifestyle. The park and gardens surrounding the palace make Schnbrunn in a unique synthesis of Baroque art as well as providing a convenient and highly popular recreational area for Viennas population.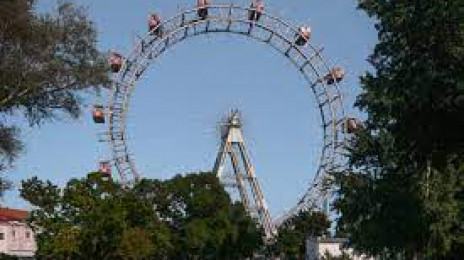 Viennese Giant Ferris Wheel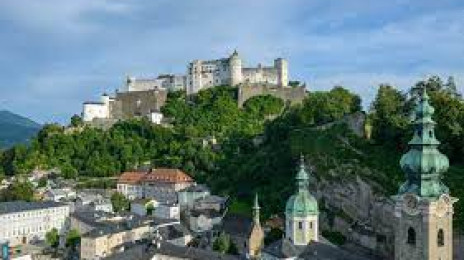 Fortress Hohensalzburg
This amazing 11th-century castle overlooks Salzburg from a hill on the outskirts of the city. Fortress Hohensalzburg is a real eye-catcher high above the Baroque towers of the city. The castle remains a visible landmark to this day and is an unmistakable feature of Salzburgs world-famous skyline. From afar the mighty walls begin to reveal the history visitors experience at first hand within these sturdy defenses.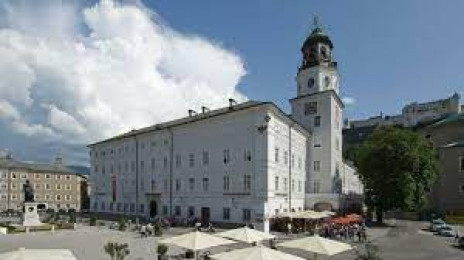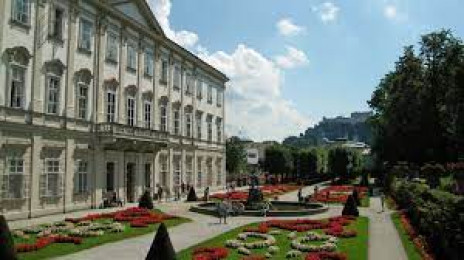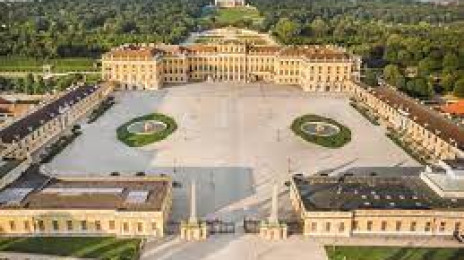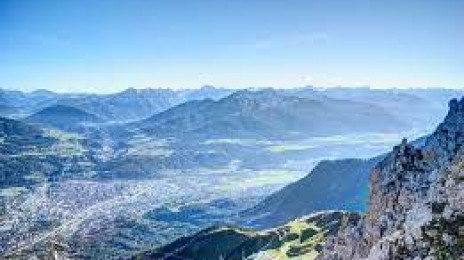 Innsbrucker Nordkettenbahnen
The tyrolean government decided to cloase all Ski Resorts in Tyrol from the 16th of march on due to the COVID-19 pandemic. We will keep you updated during the coming weeks. We advice you to stay calm and to watch yourselves and your families.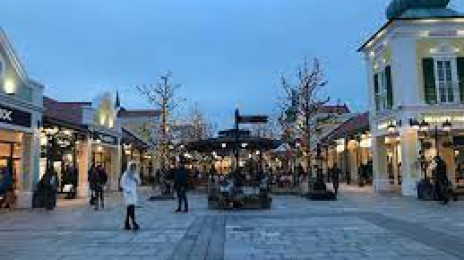 Designer Outlet Parndorf
Designer brand shopping in more than 160 exclusive designer stores just 30 minutes away from Vienna and 25 minutes from Bratislava. From iconic fashion brands like Prada Armani Bally and Gucci to sporting labels like Nike and Adidas and high-street favourites like Tommy Hilfiger Polo Ralph Lauren Guess Diesel and Desigual - You can find your favourite labels with price reductions of up to 70% all year round and further discounts at our annual summer and winter sales. Our selection of carefully designed services and amenities include - Shopping until 8 pm from Monday to Wednesday - Shopping until 9 pm on Thursday and Friday - Daily shuttle bus from Vienna - Global Blue Tax Refund office to claim back your tax - Modern centre information desk with multi-lingual staff - Restaurants and cafes serving local and European cuisine - Specially designed childrens play areas - Free and convenient parking - Exciting events like late night shopping event in March August and November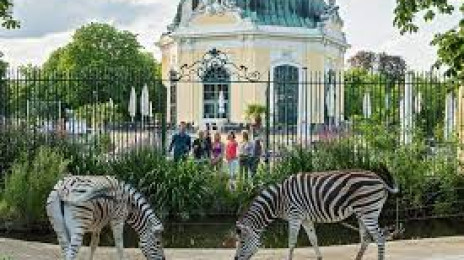 Schnbrunn Zoo
Schnbrunn Zoo is a 17-hectare zoo in the city of Vienna Austria. Established in 1752 it is the worlds oldest zoo still in operation. It is also a UNESCO World Heritage Site being a part of the Schnbrunn Palace gardens. It generally receives more than 2 million visitors every year. As of 2021 it presented a total of 707 different species with around 8250 specimens. Its primary attractions include the giant pandas being one of only 27 zoos in the world to have them. Anthony Sheridans zoo rankings recognized Schnbrunn Zoo as the best zoo in Europe in the years 2008 2010 2012 2014 2018 and 2021. Zoologist Stephan Hering-Hagenbeck has been the zoos director since 2019.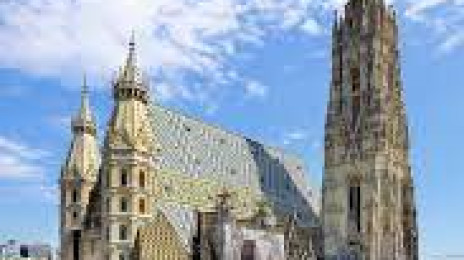 St. Stephens Cathedral Vienna
St. Stephens Cathedral is the mother church of the Roman Catholic Archdiocese of Vienna and the seat of the Archbishop of Vienna Christoph Cardinal Schnborn OP. The current Romanesque and Gothic form of the cathedral seen today in the Stephansplatz was largely initiated by Duke Rudolf IV and stands on the ruins of two earlier churches the first a parish church consecrated in 1147. The most important religious building in Vienna St. Stephens Cathedral has borne witness to many important events in Habsburg and Austrian history and has with its multi-colored tile roof become one of the citys most recognizable symbols.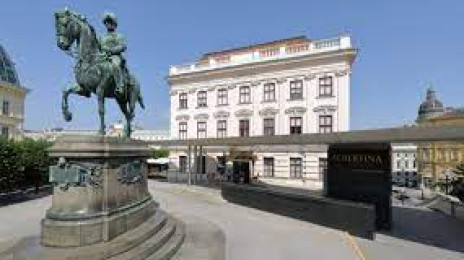 Albertina
The Albertina is a museum in the Innere Stadt of Vienna Austria. It houses one of the largest and most important print rooms in the world with approximately 65000 drawings and approximately 1 million old master prints as well as more modern graphic works photographs and architectural drawings. Apart from the graphics collection the museum has recently acquired on permanent loan two significant collections of Impressionist and early 20th-century art some of which will be on permanent display. The museum also houses temporary exhibitions. The museum had 360073 visitors in 2020 down 64 percent from 2019 due to the COVID-19 pandemic but still ranked 55th in the List of most-visited art museums in the world.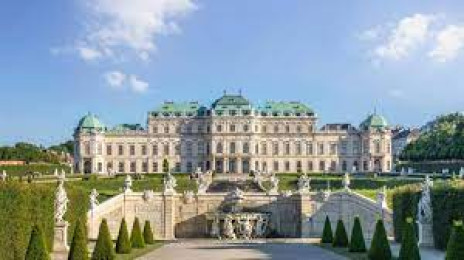 Belvedere Palace
The Belvedere is a historic building complex in Vienna Austria consisting of two Baroque palaces the Orangery and the Palace Stables. The buildings are set in a Baroque park landscape in the third district of the city on the southeastern edge of its center. It houses the Belvedere museum. The grounds are set on a gentle gradient and include decorative tiered fountains and cascades Baroque sculptures and majestic wrought iron gates. The Baroque palace complex was built as a summer residence for Prince Eugene of Savoy.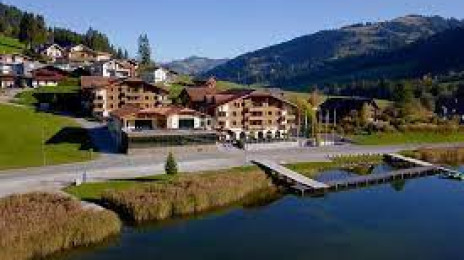 Schwarzsee
Swimming & boating on a mountain lake with trails through a surrounding forest & wildlife preserve.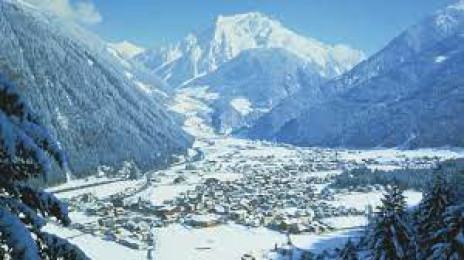 Mayrhofen
Mayrhofen is a town in the Zillertal in the Austrian state of Tyrol. It is located approximately an hour from the Tyrolean capital city of Innsbruck. The town offers a variety of summer and winter sports including skiing hiking mountain biking and paragliding. Mayrhofen is situated near the Hintertux glacier which at 3250 meters above sea level is above the snowline. Skiing is available all year round here. Mayrhofen sits between the Penken and the Ahorn mountains which provide ski runs in the winter and mountain biking hiking and paragliding in the summer. The Ahorn offers mainly easy and intermediate runs but also has a long steep black run which was once on the World Cup Downhill circuit but was removed as it was deemed too dangerous.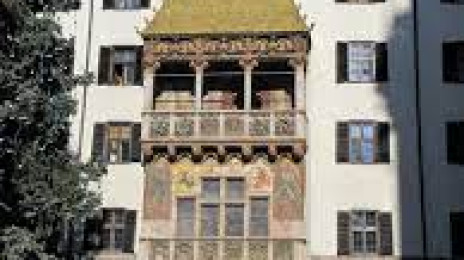 Goldenes Dachl
The Goldenes Dachl is a landmark structure located in the Old Town section of Innsbruck Austria. It is considered the citys most famous symbol. Completed in 1500 the roof was decorated with 2657 fire-gilded copper tiles for Emperor Maximilian I to mark his wedding to Bianca Maria Sforza.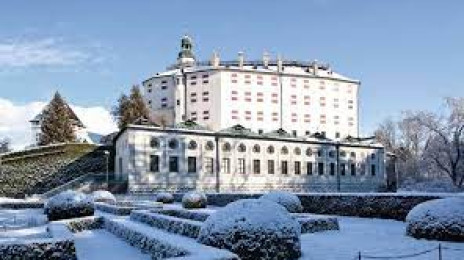 Ambras Castle
Ambras Castle is a Renaissance castle and palace located in the hills above Innsbruck Austria. Ambras Castle is 632 meters above sea level. Considered one of the most popular tourist attractions of Tyrol Ambras Castle was built in the 16th century on the spot of an earlier 10th-century castle which became the seat of power for the Counts of Andechs. The cultural and historical importance of the Castle is closely connected with Archduke Ferdinand II and served as his familys residence from 1567 to 1595. Ferdinand was one of historys most prominent collectors of art. The princely sovereign of Tyrol son of Emperor Ferdinand I ordered that the medieval fortress at Ambras be turned into a Renaissance castle as a gift for his wife Philippine Welser.
Things to Do in Austria
Do what makes you happy