Top Krakow Tour Packages
Our handpicked tours take you to the top sights of Krakow and help you build memories of a lifetime. Our Krakow Tour Packages are crafted carefully keeping in mind your comfort and safety. Tapping on the tours below will give you further details about the packages.
Interesting things to know about Krakow (Poland)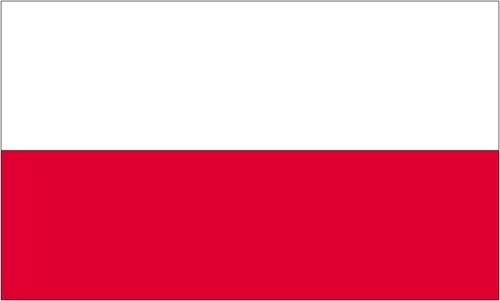 See a castle, sip on beer and eat a pierogi as you find your way around the historical city of Krakow
Poland saw mass destruction during World War II, however, Krakow came out unscathed and till day remains as stunning and culturally significant as it was centuries ago. A trip through the city is a journey back in time as you see the city in its medieval glory.
Airports
John Paul II International Airport Krakow-Balice
Experiences in Krakow
Krakow is a well-preserved medieval city with an unmatched charm. Most tourists spend their holiday admiring the charming medieval buildings, thronging museums to learn about the city's history, and visiting landmarks that are an ode to the country's historical past. To enjoy this picturesque city, book a Krakow tour with Dook today!
Top Attractions in Krakow
Krakow has all the trappings of a charming European city - old castles, church ceilings painted with stars, leafy public parks, street art, great food, and a buzzing city square. Book a Krakow tour with Dook today to see the best of Krakow!
Plan A Trip To Krakow
Travel to Krakow: Book a tour with Dook today
The city of Krakow is overflowing with picturesque sights and historic landmarks. The ideal way to start your journey in this city is by paying a visit to the crown jewel of Krakow - the Wawel Royal Castle. This castle also has the well-deserved honour of being the first-ever UNESCO World Heritage site in the world. Built at the behest of King Casimir III the Great, this beautiful building represents nearly all European architectural styles of medieval, renaissance, and baroque periods. After you have explored the castle and have taken a million pictures of the iconic landmark, walk towards the 14th Century built St. Mary's Basilica. The star-painted ceiling of the Basilica and the stunning wooden altarpiece will take your breath away. This church is particularly famous for the trumpet signal played every hour to commemorate a 13th-century trumpeter who was shot in the throat for sounding the alarm before a Mongol attack on the city.
As with every European city, Krakow too has a bustling main square, called Rynek Główny, where you can spend a few hours walking around and watching street performers. The old town of Krakow is worth exploring for a couple of hours. Of all the landmarks in this part of the city, the two landmarks that deserve a mention are- St. Florian's Gate and Krakow Barbican. Visit these elegant fortifications for a lesson on Polish medieval History. The Old town is also home to Planty Park where you can spend a few hours in the cool shade of trees while munching on snacks.
If you have watched or heard of the movie Schindler's List, then you must know that Oskar Schindler's Enamel factory exists in this quaint town. The factory today is home to two wonderful museums - the Museum of Contemporary Art in Kraków, a branch of the Historical Museum of the City of Kraków. If you want to keep exploring the Polish Holocaust history, then a somber day trip to Auschwitz is recommended.
Take a break from the medieval magic of the city and walk around Krakow's coolest neighborhood Kazimierz. Kazimierz is painted in street art and you can spend your time here strolling along the streets and clicking pictures for your Instagram account. Apart from the aforementioned spots, Krakow has a long list of top-notch sights and you must visit all these gems for a complete tour of the city - The Royal route, tram ride, Krakus mound, Sukiennice Museum, St. Joseph's church, and Park Bednarskiego. Conclude your trip with a river cruise on the river Vistula, watching the sunset as you sip on wine.
Now, Krakow does not only have tourists attractions, but it is also home to some of the best cuisine in Europe. The Polish dumpling, also called pierogi locally, should be on the must-have list of every foodie who visits the city. Not too far behind on the list are kielbasa, Zapiekanka, and the delectable Polish beer. To bring home memories of your fabulous trip to Krakow, head to Florianska, Grodzka, and Cloths hall. If you are wondering which souvenirs to buy then Amber jewelry, Vodka, and folk costumes make for great memorabilia and gifts for people back home.
Dook International has designed several Krakow holiday packages which will take you on an adventure in and around the city of Krakow. These Krakow tour packages promise a good time as our well-researched and popular itineraries take you to all the top sights of the city. Let Dook Travels be your travel guide on your journey through Krakow.
Explore More: Attractions in Poland

Book Package: Poland Tour Package