Top Paris Tour Packages
Our handpicked tours take you on a journey through the top sights of Paris and help you build memories of a lifetime. Our Paris Tour Packages are crafted carefully keeping in mind your comfort and safety. Tapping on the tours below will give you further details about the packages.
Things to know about Paris (France)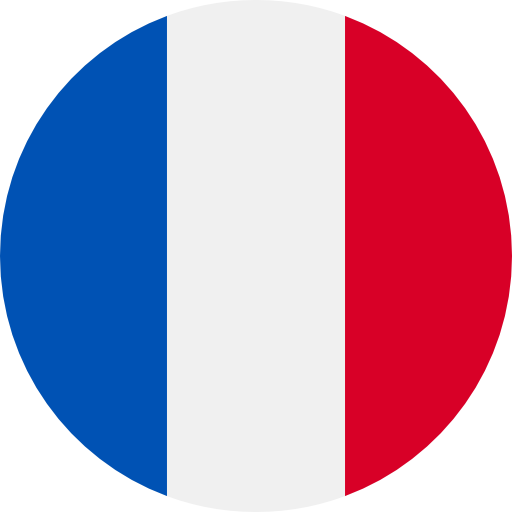 Let Paris charm you and enchant you as you maneuver your way around it's quaint streets, stunning Gothic architecture, state-of-the-art museums and awe-inspiring landmarks.
For more than a century now, if there has been one city that has made it to every travelers bucket list, it is Paris. Paris seems magical with it is fascinating architecture, quaint neighborhoods, stellar food and cozy cafes. Not to forget the heavy influence of art and literature which adds to the mystique of the city.
Airports
Paris Orly Airport, Paris-Le Bourget Airport, Toussus-le-Noble Airport, Paris Charles de Gaulle Airport, Chelles-Le Pin, Lognes-Emerainville Airport, Bretigny-sur-Orge
Experiences in Paris
Travelling to Paris is like watching a fairytale come alive. The city has it all, right from celebrated architecture to world-renowned museums, Paris lives and breathes culture. Book a Paris tour with Dook today to enjoy a memorable holiday in Paris.
Top Attractions in Paris
Dook promises an exciting holiday in Paris as you go on food tours around the city to find the best Macarons, admire centuries old architecture, and spend hours away in museums gawking at paintings made by eminent artists.
Plan A Trip To Paris
Travel to Paris : Book a tour with Dook today
Paris is unequivocally on every traveler's bucket list. The city is the very embodiment of art and beauty. Keeping in mind all that Paris has to offer, Dook Travels has designed itineraries that will let you experience the best of Paris during your tour of the city.
So, when one thinks of Paris, the five foremost things that come to mind are- The Louvre, The Eiffel Tower, Champs-Élysées, Notre-Dam De Paris, and Macaroons. These five features are like a rite of passage for any traveler coming to Paris. While most travelers start their city tour with a visit to the Eiffel tower, however, seasoned tourists save their visit to the magnificent tower for a night time tour. On landing in the city, start your trip with a stroll down the celebrated avenue of Champs-Élysées. This boulevard is possibly the most beautiful avenue in the world. Covered with manicured trees and hedges on both the sides, Champs-Élysées is home to some of the most notable designer shops, famous restaurants and cafes in the world. A good view point to enjoy this leafy avenue is the Arc de Triomphe. Tourists can climb the terrace of the Arc de Triomphe and admire the boulevard from a strategic view point.
Once you have had your fill of Champs-Élysées, walk to the most visited building in France - the Notre-dam De Paris. Built in Gothic style, this beautiful cathedral is testament to the fascinating architecture present all over the city. After a detailed tour of the cathedral, head to The Louvre. This magnificent Parisian museum has on display masterpieces like Mona Lisa and Les Noces de Cana, all of them are works of art that you probbaly read about in school books and novels. However, the first prominent feature that museum-goers will notice about the Louvre is the famed glass pyramid. The glass and metal structure looks especially beautiful at night when it is lit up to shine like a lamp. Once inside the museum, the most prominent works of art that you should not miss on are - The Mona Lisa, Les Noces de Cana, The raft of the Medusa, The Venus de Milo, Liberty leading the people, Portrait of a woman, The winged bulls, The lacemaker, The Coronation of Napoleon and The winged victory of Samothrace.
Take a much deserved break from all the sightseeing at one of the several street side cafes in Paris. The Rue cler, Rue Des Martyrs and Rue Des Rosiers are known as the food streets of Paris. No trip is complete to Paris without polishing off a meal at one of these restaurants It will be a gastronomic experience to remember.
As mentioned earlier, while the Eiffel Tower looks majestic in daylight, it is in the night that it truly becomes a sight to behold. At night, The tower sparkles and twinkles with dazzling white and yellow lights giving shutterbugs ample opportunity to go crazy with their cameras.
Apart from these big attractions, there are countless things to do and see in Paris - Saint Chapelle, Versailles, Musee d'Orsey, Le Marais, Montmatre, and the Luxembourg Gardens.
To bring back souvenirs from your memorable trip to the City of Light, head to any of these places - Rue de Rivoli, Rue Saint-Honoré, Saint-Ouen Flea Market, Le Marais and Picasso Museum Gift Shop. The choicest souvenirs that you must pick up are - French wine, scarves, a miniature Eiffel tower, antiques, soap, perfumes, tea and chocolates. You can also break your bank over a Louis Vuitton Bag if you so want.
Dook International has designed several Paris Holiday Packages which have been a resounding success with our customers. These Paris tour packages promise a good time as our well-researched and popular itineraries take you to all the top sights of the city. Let Dook Travels be your travel guide on your magical journey through Paris.
Explore More: Attractions in France

Book Package: France Tour Package