Incredible journeys to Kyrgyzstan with DOOK!
No matter your travel style, we have a Kyrgyzstan package tailored for you
Kyrgyzstan Tour Packages
Explore Kyrgyzstan with DOOK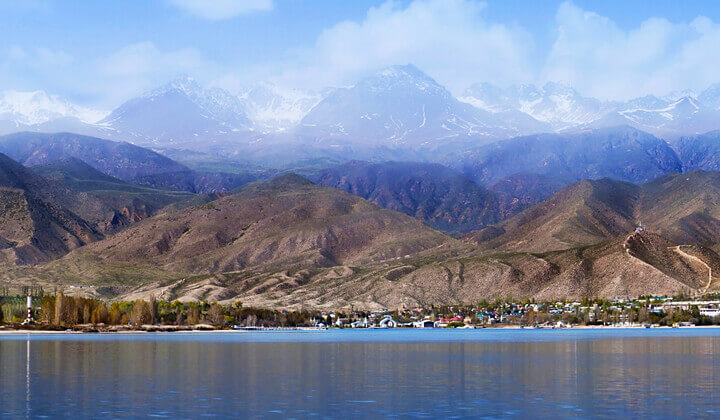 There are few places in the world which are God's special ones and Kyrgyzstan is one of them. It is a God's gifted country. Kyrgyzstan is truly incredible beauty. One can simply see the best of nature's creations here. Kyrgyzstan is a Central Asian country which is completely landlocked. You can also experience the beauty of this country with the best Kyrgyzstan Tour Package from your own Dook International. This landlocked country with full of mountains borders two more popular Central Asian countries Kazakhstan to the north and Uzbekistan to the west. Kyrgyzstan is entirely mountainous and the Tien Shan range dominates it. There are many tall peaks, glaciers, and high-altitude lakes in the country. On your Kyrgyzstan Package you can enjoy hiking and trekking in the mountains.

Places to See in Kyrgyzstan on your Kyrgyzstan Tour
One of the most popular tourist destinations you must go in Kyrgyzstan is Issyk Kul Lake. Issyk-Kul is the second highest alpine lake in the world. Lake Issyk-Kul got its name from the Kyrgyz for 'warm lake' as it is said to never freeze over. Apart from Issyk Kul Lake there are many other tourist spots in the country which are famous worldwide. To name some of them are Song Kol Lake, Ala Archa George, Canyon Fairytale and Karakol. Some popular cities and tourist destinations in Kyrgyzstan are Bishkek, Cholpon Ata, Karakol, Osh and Balykchy.

On your Kyrgyzstan Holiday Package you must experience hiking the mountains and sitting under the sun near Issyk Kul Lake here.
---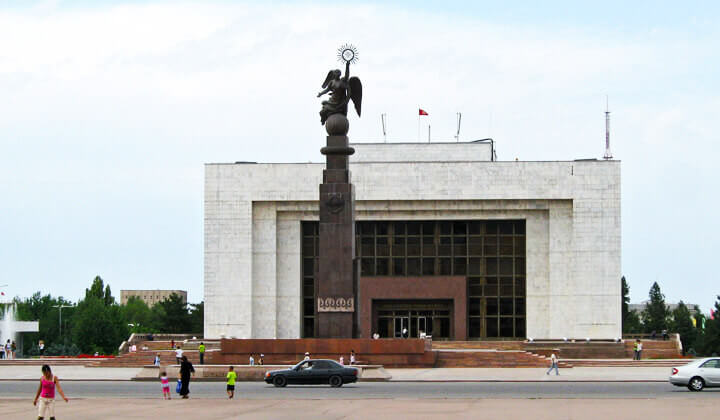 Bishkek Tour Packages

Bishkek is the capital city of Kyrgyzstan. Bishkek is a historical and the largest city in the country city which was founded in order to connect several stop-off points on the Silk Road through the Tian Shah Mountains. Today when see Bishkek on your Bishkek Tour Packages then you find that Bishkek is very well planned and modern city in Kyrgyzstan.

The Kyrgyzstan capital city Bishkek is super relaxed. The city has wide boulevards, leafy parks and clear views of the snow-capped Ala-Too mountain range to the south. Although Bishkek has some specific tourist spots for the visitors, however the entire city is a pleasant place. There are plenty of good hotels and restaurants and interesting museums like the State Historical Museum. Nightlife of Bishkek is a delight to the sightseer, including clubs and small cafes. Enjoy with the very friendly and hospitable people of Bishkek.

In Bishkek you can walk through the history of the country as the city is one of the oldest on the planet. You can see the glimpse of old time architecture, culture, jewellery, art, clothes and much more when you land here on your Bishkek Tour Package. Bishkek is ultra modern as well.
---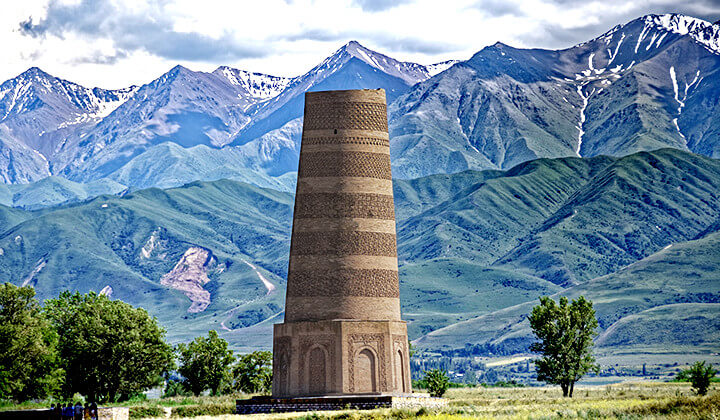 What to do in Bishkek on your Bishkek Holiday Packages?

When you start your journey in this old and young city then you can start it from the mountains and alpine lakes of the Tien Shans. There are lot of parks, Soviet Era Statues and monuments. Some of the must see places in Bishkek on your Bishkek Tour Package from India are Ala-too square, National Historical Museum, Panvilov Park, Osh Bazaar and few more.

You can also enjoy swimming in Karven Club. Then you can make a trip to Green city spa and resort to enjoy local culture and traditions. You can trek or hike in the mountains around Bishkek. Shopping lovers can buy Kyrgyz felt hat, traditional pattern carpets, clothing, electronics and what not? Food lovers will find that in Bishkek it is mainly bread, rice and potatoes with some meat around. Now you have enough reason to buy Bishkek Travel Packages and get started to make an experience wonderful city called Bishkek. With Dook Bishkek Tour Package you are absolutely in the right direction.
---
Why Choose Dook International for Kyrgyzstan Tour Package?

Dook International offers best of travel experiences. Our Kyrgyzstan Tour Packages and Bishkek Tour Packages comes with best rated hotels, best natural sightseeing of Kyrgyzstan on offer for you.
Some More Kyrgyzstan & Bishkek Tourist Attractions

Kyrgyzstan A Brief Travel Guide: Kyrgyzstan's landscapes are surprisingly varied, with snow-capped peaks. Here's a travel guide which includes about Kyrgyzstan, Culture and People, Economy, Places to Visit, Things To Do, Climate and Best Time to Visit, and How to get there. Read More

Penny Wise Kyrgyzstan: Kyrgyzstan is the cheapest country in Central Asia from the travelling point of view. Food and accommodation is available here for handful of dollars only. Let's look here the cost of some of the vital items that will help you know the penny that you would need to incur once you are in Kyrgyzstan. Read More

Konorchek Canyon - A Beautiful Place in Kyrgyzstan: Canyons are amazing landscapes which must be captured through your camera lens once you are there. Konorchek canyon is also one of beautiful landscapes in Kyrgyzstan. Konorchek is full of red stones that you can see for miles, so you may find your walk never ending if you walk to the end of these stones. Read More

Ala Archa National Park Bishkek: It is an alpine national park in the Tian Shan mountains of Kyrgyzstan, established in 1976 and located approximately 40 km south of the capital city of Bishkek. The park, includes the gorge of the Ala-Archa and the mountains surrounding it. Read More

Sary Chelek Biosphere Reserve: The Sary-Chelek Biosphere Reserve has the best environmental elements of Kyrgyzstan in one place, with a series of forests, meadows and lakes. Central to this large biosphere reserve which is home to more than 1,000 species of plants and 160 species of bird, is the beautiful cobalt-blue lake of Sary-Chelek. Read More

Burana Tower: The Burana Tower is a large minaret and is located about 80 km east of the Bishkek, near the town of Tokmok. The tower represents grave markers, some earthworks and the remnants of a castle and three mausoleums. Read More

Dordoy Bazaar in Bishkek: The Dordoy Bazaar near Bishkek happens to be the largest public market place and shopping centre in Central Asia. Dordoy Bazaar opened up in 1992 as wholesale market across the country and since then the bazaar's popularity kept rising transforming it in the monument of raw commerce today. Read More

Holy Trinity Russian Orthodox Cathedral: It was built of stoner in 1872, more than a century ago. It was then destroyed in 1890 by an earthquake and the current cathedral that you see was built of woods on a brick base. The cathedral is located right in the center of Karakol. Read More

Manas Complex: Kyrgyzstan has lot of tourist attractions. Bishkek is the center point in Kyrgyzstan for tourists. Bishkek is a historical place with lot of monuments reflecting architectural brilliance of old times.You see museums, theaters, parks and much more. Manas Complex is said to be the final resting place of Kyrgyz epic hero Manas. Read More