Top Krabi Tour Packages
Our top tours take you to the best attractions of Krabi and help you build memories of a lifetime. Our Krabi Tour Packages are crafted carefully keeping in mind your comfort and safety. Clicking on the tours below will give you further details about the packages.
Things to know about Krabi (Thailand)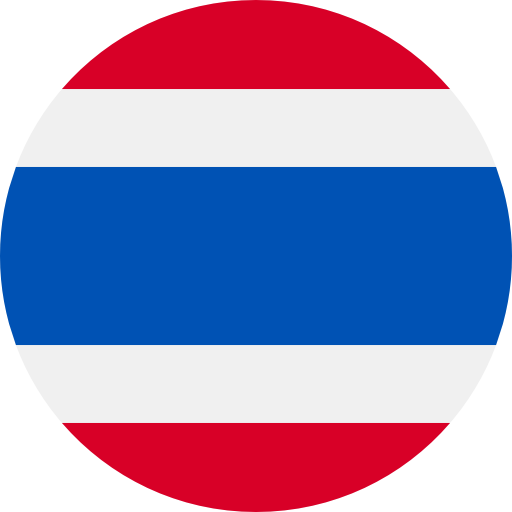 The Island town of Krabi beckons you to its pristine sandy beaches and blue waters for a relaxing holiday.
Krabi is a paradise for those who love the sea and the sand. This postcard-worthy town has beautiful beaches, old temples, an exuberant nightlife, and delectable food to wash down with scores of mojitos and Long Island iced teas. The more adventurous type can even go rock climbing and indulge in some watersports. However, if you just want to soak up the sun and feel the wind in your hair, then you can spend your days sailing on the blue waters.
Airports
Phuket International Airport
Best time to visit
Jun-Oct, Nov-Mar
Experiences in Krabi
Krabi promises a good time to travelers as they spend their days sailing the blue waters, soaking up the sun on sandy beaches, and visiting beautiful temples peppered with friendly monkeys. You can also show your adventurous side by going scuba diving, snorkelling, kayaking, Wakeboarding and indulge in a number of other water sports. Those who seek a vibrant nightlife will not be disappointed by the after-hours parties that light up the Island every evening. Book a tour with Dook today to enjoy a fun and relaxing holiday on the beaches of Krabi.
Top Attractions in Krabi
The most noteworthy attraction of Krabi is obviously its sandy beaches and the blue waters. You can go Island hopping and enjoy your time at different beaches. While some beaches are known for their sizzling nightlife, others are known for their cheeky monkey inhabitants. However, Krabi is not just about the sun and the sea as you can go Temple hopping, snorkelling or rock climbing if you are feeling adventurous and finally finish the day with a hearty Thai meal. Dook promises a fun itinerary as we take you Island hopping and on a tour to all the top attractions of the Island town.
Plan A Trip To Krabi
Go Island Hopping in Krabi with Dook Travels
Krabi is the quintessential beach town. It has beautiful beaches, adventure sports, a glittering nightlife, great food and a smattering of culture found in its old temples scattered throughout the Island. Calling all water babies to its beaches, Krabi promises fun, joy and safety to travellers.

Most travellers start their trip with Island hopping. There are many Island hopping tours to choose from. The most visited beach on these tours is the Railay beach. This is a relatively quiet beach with caves to explore and ample opportunities for rock climbing. Other sought-after beaches include Chicken Island, Koh Tub, Koh Mor and Koh Poda.
Explore your adventurous side as you go scuba-diving and snorkelling in the clean waters of Krabi. If you are looking for more thrilling activities, then try Wakeboarding and white-water rafting.

As the sun sets in Krabi, party the night away in style. Head to the famous Phi Phi Islands for a night of partying and revelry. Apart from being the party island of Thailand, it is also home to thousands of cats. So if you are a feline lover, you are in for a treat. On the other hand, Sunset chasers can take a dinner cruise and sail along the sea as the sun goes down.

While in the city, you must take out time to visit some of its important cultural landmarks. Pay a visit to the Tiger Cave Temple (also called Wat Tham Suea) which sits atop limestone rocks. The temple has an interesting backstory and is also home to cheeky monkeys. You can conclude your temple trail with a visit to the Wat Kaew Korawaram temple located on a hill. This white temple has serene surroundings and will give you a peaceful break from the din of the busy beaches. Nature lovers will enjoy a day trip to the Thung Teao Forest Natural. The park has a crystal clear pool called the emerald pool. You can sit and relax near the pool and spend some quiet time with your loved ones.

All the busy sightseeing and partying will leave you hungry and Krabi will not disappoint your taste buds. While in town, you must sample some of its most popular dishes - Phad Thai, Noodle soup and Khao Man Kai. You can also go to the night markets in Krabi on weekends to sample street food while listening to good music. To buy souvenirs for friends and family, go shopping at Ao Nang Walking street. The Night markets mentioned earlier also have many souvenir stalls. Interesting souvenirs to take back home would be jewellery, Krabi themed shirts, curry pastes and Durian chips.

Dook International has designed many Krabi Tour packages which have been a resounding success with our customers. These Krabi holiday packages promise a memorable time as our well-researched and popular itineraries take you to all the top beaches and party spots of the Island town. Let Dook International be your travel guide on your journey to the sea and sand town of Krabi.
Explore More: Attractions in Thailand

Book Package: Thailand Tour Package