Top Stockholm Tour Packages
Stockholm is a beautiful city that's known for its architecture, art, and nightlife. It's also home to some of the most innovative companies in the world. If you're looking for a fun, unique way to spend your vacation in Stockholm, consider travelling with Dook International. We are an international travel company that prides itself on creating unforgettable trips for our clients. With Dook, you can choose from the wide range of highly-demanded Stockholm Tour Packages. Our tours are designed keeping the needs of the travellers in mind: they're friendly, safe and fun!

Things to know about Stockholm (Sweden)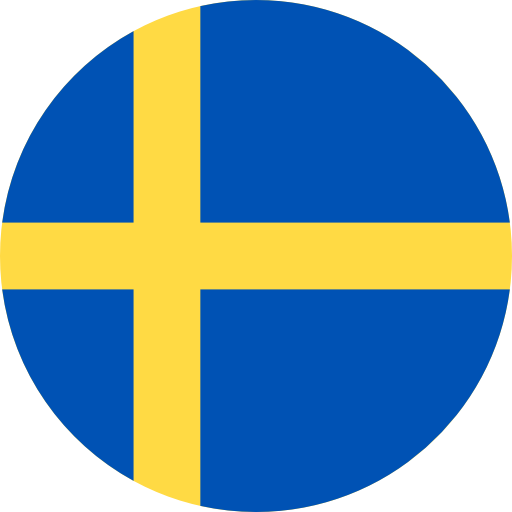 Stockholm is a city of contrasts, and that's what makes it so beautiful. From its gorgeous old buildings to the futuristic architecture, you'll be amazed by the contrast of old and new in this historic city. Also, it is a city full of yore. There are over 300 museums in the city alone! You can explore everything from medieval castles to modern art galleries with our Stockholm Packages. It is a wonderful destination for nature lovers; it has over thousands of lakes and islands, so there's plenty of space for hiking and biking!

Many people say that Stockholm has some of the best food in Europe, you can find traditional Swedish dishes alongside international cuisines at any restaurant, but if you're willing to splurge on dinner, you can dine at some of the best Michelin-starred restaurants in town! Stockholm also has great nightlife options; if you're looking for something more low-key than trendy bars or clubs and don't mind spending a little extra money on drinks you should check out some of the best jazz clubs in Europe like the Stockholm Jazz Festival which takes place every June!

Airports
Stockholm-Bromma Airport
Best time to visit
May-Sep
Climate Types
Humid Continental, Oceanic
Experiences in Stockholm
Stockholm is a place where you can experience the best of Sweden. The city has an affluent yore and lineage, with a strong artistic tradition, making it one of the most popular tourist destinations in Europe. Stockholm is also a great place to go shopping and dining out. The Old Town is home to several beautiful buildings and museums and offers plenty of entertainment with its nightlife, theaters, bars and clubs. You can take up our Stockholm Holiday Packages and go on a tour of the archipelago or take a ferry to Gotland. Stockholm is also known for its jazz scene, which includes several venues where you can see some great live music.

Top Attractions in Stockholm
In Stockholm, you can't help but get caught up in the culture and history of the city. The Swedish capital has a long history of innovation and a proud tradition of craftsmanship, which is evident in its architecture. The city is also famous for its outdoor markets, which feature everything from unusual antiques to bright-coloured garments. Whether you're planning a day trip or staying overnight, there's something for everyone here, from museums to parks to shopping districts, there's no shortage of activities to fill your time here. Whether you want to take in this beautiful city during its peak summer season or enjoy it year-round with its warm climate and Nordic surroundings, there will always be something new to discover on your Stockholm Tour!

Stockholm's top attractions are as varied as the city itself. From the old-world charm of the Royal Palace to the modern design of the National Museum and Exhibition, from the world's largest open-air museum to a vast modern-day fairground that boasts a rollercoaster and an amusement park, there is something for everyone when it comes to visiting Stockholm!

Best Travel Experiences in Stockholm

Stockholm is one of the most impressive places on earth, with stunning architecture and gorgeous parks, as well as a thriving art scene and some of the best food in all of Scandinavia. The city is also home to a robust music scene, with plenty of venues for live shows and performances, especially at night. The large number of festivals held throughout the year means there are always plenty of things happening in the city at any given time but if you're looking for something a little more intimate or traditional, Stockholm has plenty of options too! There are several museums devoted to art from around the world, so if you're interested in learning more about cultures, this is a great place to spend some time here with our Stockholm Tour Packages.

If you're not interested in museums or concerts but still want to see what Stockholm has to offer, there are plenty of other fun activities available: cycling along watery paths through the city center is popular among locals, skateboarding on its bridges, visiting hotels overlooking lakes, and walking along its canals, to name a few!

Top Things to Do in Stockholm

Stockholm is a city full of sophistication, and adventure. So if you're looking for somewhere to explore and relax, this list will get you started!

• Visit the famous museums of Stockholm, especially those nestled in Djurgården. Some of the prominent ones are Skansen, Vasa Museum and ABBA: The Museum, and so on and so forth. Visit the Swedish History Museum and uncover the links between the Vikings and Nazis.
• Go on a ferry ride and enjoy the view of the 30,000-island archipelago or visit the photography gallery- Fotografiska located in the old waterfront area. If you are into arts, do not miss out on the Stockholm underground metro network.
• Spend an entertainment-filled evening enjoying live jazz at Norrmalm and enjoy a cup of Fika or afternoon tea at Sofo, Södermalm Island. If you are more into nature, you can enjoy the sunset on Lake Mälaren from the Monteliusvägen cliff path or take a swim at Långholmen beach.
• With our Stockholm Holiday Packages visit the industrial wasteland-turned-urban eco-district and enjoy a pint of craft beer at Nya Carnegiebryggeriet.
• Enjoy a Nordic-style sauna at the Hellasgården located inside Nacka Nature Reserve or enjoy an exhibition at the Moderna Museet, Skeppsholmen. From some insta-friendly pictures visit Tantolunden's hillside gardens. Finally, wind up the day grooving to the thumping music in one of the open-air clubs at Trädgården.

What to Eat in Stockholm?

Stockholm is known for its food and drink scene. From classic Swedish delicacies to Michelin-starred restaurants, Stockholm has everything you could want from a city trip.

• Food to try on your Stockholm Tour: Sandwich cake (smörgåstårta), Swedish potato dumpling (palt), Swedish hash (pyttipanna), pork and brown baked beans with pork, burger patties in onion sauce, cabbage pudding (kålpudding), pancakes and pea soup, fried herring, falu sausage (falukorv), and Swedish beef stew (kalops)

• Where to Eat: Ekstedt, Frantzen, Meatballs For The People, Lilla Ego, Punk Royale, Häktet, Indian Street Food, Falloumi, Rosendals Trädgård, Taverna Brillo and Sushi Sho.

What to Buy in Stockholm?

If you're looking for something unique to bring home with you, then Stockholm souvenirs are what you need. They range from souvenir key chains to handmade hats made by locals.

• Things to Buy: Silver Crafts, Swedish Handmade Clogs, Carved Wooden Utensils, Sámi Jewelry, Dalecarlian Horse, Crystal ware, Brushes Bound by Hand, Duodji, Wild Forest Berry Jam, Wooly and Cosy Sweaters, Linen Woven by Hand, Swedish Licorice and Chocolate, Home-Made Candy Canes, Soft and Curly Lambskins, and Ceramics

• Take up one of our Stockholm Packages and go on a shopping spree to the following places: Swedish high street fashion, Art and secondhand shops on Hornsgatan, Nordiskq Kompaniet, Östermalms Saluhall, Vasastan, Hötorget flea market, Beyond Retro, Designtorget, Hornstulls Strand, Långholmen Island and IKEA.

Top Reasons to Visit Stockholm

Stockholm is a gorgeous, antique city that is full of energy. It's a great place to visit if you want to experience the best of Sweden. Here are three reasons why you should visit Stockholm:

• The people: With its diverse population, Stockholm offers everything to everyone. Whether you're looking for a place to enjoy a leisurely meal or want to do some shopping, you will find joy in everything.

• The architecture: The buildings in Stockholm are stunning! From old churches to modern skyscrapers, there's lots you will get to see and wonder with our Stockholm Holiday Packages.

• The food: Did we mention how good the food is? There are so many different types of restaurants here/from traditional Swedish cuisine to Michelin-starred restaurants, that whatever type of cuisine you like best is sure to be available in Stockholm!

Best Travelling Tips for Travellers

Stockholm is a great place to visit, but it has its fair share of challenges. Here are some tips for travellers who want to make the most of their trip:

• Stockholm is very expensive. You can find cheap places to stay, but it will be difficult to get around without spending more money than you'd like. So, plan your trip with one of our Stockholm Tour Packages for a hassle-free and convenient vacation!
• The city has a lot of public transportation. If you have time and energy after your travels, Stockholm's public transit system is well worth exploring.
• Stockholm's climate can be unpredictable and changeable at any time of the year. Pack warm clothes that you can layer up or down as necessary to keep you comfortable throughout the day.
• Try to bring some cash with you when you go out so that you don't have to rely entirely on your card for every purchase.

Stockholm is a great city to explore, but it can be overwhelming if you're not prepared. We recommend that you take advantage of Dook International's services to make your stay as comfortable as possible. Choose one from Dook International myriad Stockholm Packages which comprises tours by car, including an option for wheelchair access. It's also strategized enough that you can get around the city easily and enjoy all the sights with minimal hassle.