Top Copenhagen Tour Packages
As a traveller to Copenhagen, you'll want to make sure you don't miss out on any of the city's most popular attractions. If you're looking for a way to save money and still see it all, Dook International got you covered through their coveted Copenhagen Tour Packages. We've got everything from tours of the city center and its surrounding areas to excursions that take you out into the countryside and back in time. Whether you're interested in learning about Danish history, or just want to see what it's like to live in Denmark, we've got it all planned for you.

Things to know about Copenhagen (Denmark)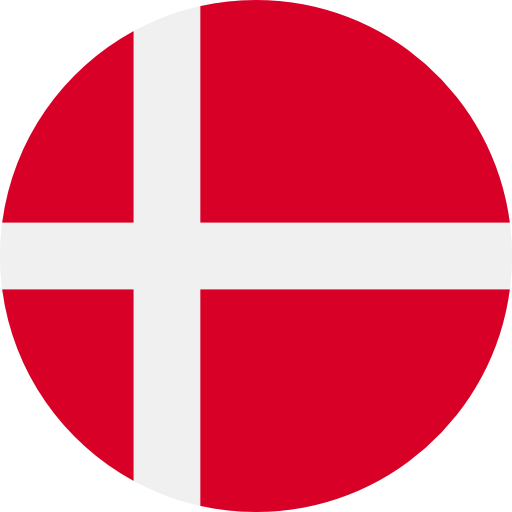 Copenhagen is the capital city of Denmark which was founded in 1167. It's one of the top cosmopolitan cities in Scandinavia and with a diverse population. Furthermore, the city is known for its lively atmosphere, with many bars and restaurants. The architecture is also quite interesting, with lots of modern buildings that reflect the city's history.

If you're planning to visit Copenhagen, you may want to know that it's not a cheap place to live. Although, it has some great things to offer which you will get to witness and enjoy with our Copenhagen Holiday Packages, hassle-free and conveniently. It's a great place for visitors also who like their culture more than their food!

Airports
Copenhagen Airport, Roskilde Airport
Best time to visit
Jun-Aug, Mar-May
Experiences in Copenhagen
It is an easy city to get around, with a well-connected public transportation system and plenty of bike lanes. We have our Copenhagen Packages also where you don't have to worry about transportation. It's a great place for foodies as well, with several Michelin Star restaurants and other local restaurants that are worth trying. There are also many historic showrooms and galleries to visit and parks and beaches to relax when you're done with exploring all. Hence, if you're looking for a place where history comes alive, Copenhagen is definitely your destination!

Top Attractions in Copenhagen
The city of Copenhagen is home to some of the world's most beautiful and renowned attractions. There is no end to Copenhagen's attractions starting from the art museums to the historic sites to the vibrant nightlife. But it's not just about fun, it's also about learning the city and its history. With so much to see, it's easy to get distracted by all the great things the city has to offer. The best way to see these attractions is on a guided Copenhagen Tour, which will provide you with an insider's view of history, culture and architecture of this city.

Plan A Trip To Copenhagen
Copenhagen is a city that's just as appealing during the day as it is at night. Whether you're looking for a place to enjoy a leisurely stroll or a lively night out on the town, there are plenty of ways to tailor your visit in tune with your mood. Here are some ideas for planning your trip to Copenhagen:

Best Travel Experiences in Copenhagen

Copenhagen is a city with full of surprises. You'll find some of the most exclusive places to shop in Europe, along with an abundance of art galleries and museums. It's also a great place to see the city's famous architecture, which includes everything from old castles to modern skyscrapers.

The city also offers its visitors energetic and amazing nightlife. You won't miss out on the many bars, clubs and restaurants that are open late into the night with one of our Copenhagen Holiday Packages. If you're looking for a good place to stay during your visit to Copenhagen, there are plenty! Each accommodation offers an array of amenities, for example, a modern fitness centre along with a 24-hour business centre so you can work while travelling through Copenhagen at ease!

Top Things to Do in Copenhagen

Here are some exciting aspects to enjoy included in our Copenhagen Tour Packages:

• Visit the 19th-century museum- Ny Carlsberg Glyptotek. Opened in 1897, it exhibits some extraordinary collections pertaining to the 19th century as well as many Mediterranean souvenirs. Some prominent ones are Egyptian sarcophagi, Palmyra sculptures, French art, and the glass-domed Winter Garden.

• Stroll on one of Copenhagen's most photographed and trendiest streets- Jægersborggade Street. Next, you can visit the National Art Museum of Denmark, Statens Museum for Kunst.

• Take up one of our Copenhagen Holiday Packages and go on a private tour to a picturesque location 'Nyhavn'. Visit Kunsthal Charlottenborg and Apollo Cafe when visiting the gorgeous town!

• No one can miss out on the Tivoli Gardens. The 175-year-old amusement park welcomes adventurous travellers to have fun on one of the world's oldest wooden roller coasters!

• You can spend a relaxing evening at the royal garden of Rosenborg Castle also or visit the Louisiana Museum of Modern Art with over 4000 exhibits.

Besides, the other enjoyable traits that you can do on your Copenhagen Tour is to visit the 55000 sq. ft. urban park Superkilen, enjoy the Copenhagen Botanical Garden, go on a GoBoat tour, relax on the Amager Strandpark beach, visit the Little Paris of Copenhagen- Værnedamsvej, take part in some fun activities at CopenHill, or enjoy a bicycle ride at Havneringen.

What to Eat and Drink in Copenhagen

Copenhagen is a city of amazing food and drink, and you're going to take advantage of everything it has to offer. Here are our top recommendations: Open sandwiches, Danish hotdogs, Spaghetti with meat sauce, Pizza, Danish meatballs (with onion, potatoes and gravy), Burgers, Sushi, Danish pastry, Minced beef patty (with soft onions) and Roast pork (with caramelised potatoes), to name a few. Carlsberg and Snaps are the best culinary combo here!

Where to Eat and Drink: Torvehallerne Food Hall, Meatpacking District, Reffen, Hot Dog Vendors, Broens Gadekøkken, nearby Copenhagen Lakes, Instedgade Street, Jægersborggade Street, Refshaleøen and Gasoline Grill.

Where to Shop in Copenhagen?

Copenhagen is a city with many sights and activities, but it's also a city with a lot of small, local shops that you can't find anywhere else. Go on a mini Copenhagen Tour to the following places to get your hands on some of the finest Copenhagen souvenirs: Strøget, The Latin Quarter, Læderstræde, DanChurchSocial, Fisketorvet, Market Halls, Field's, Goods (Østerbro), Magasin (Kongens Nytorv) and Copenhagen Designer Outlet.

Top Reasons to Visit Copenhagen

If you are planning for a trip to Copenhagen, here are some reasons to visit:

• Copenhagen is one of the most glorious cities in Europe.
• Copenhagen's architecture is a blend of old and new, with elegant churches and art museums standing next to modern skyscrapers.
• The city has plenty of green spaces and parks, which makes it easy to get outdoors and enjoy nature.
• It is home to many cultural events, including opera performances and symphonies that attract people from all over the world.

Best Travelling Tips for Travelers

When you visit Copenhagen, it's important to know a few things. Some of them are:

• Pack light. If you have too much stuff, it'll be hard for you to move around, which could mean missing an important attraction or getting lost in the streets.
• Bring water bottles and snacks with you everywhere you go!
• Make sure that your passport is up-to-date when visiting Copenhagen!
• Dress according to the weather. If it's raining or snowing, you will need your umbrella. If it's sunny, make sure you have your sunglasses!
• Copenhagen is also known for its party scene, so if you're in for something fun to do on your vacation, book one of our Copenhagen Holiday Packages and attend a concert or festival in the city!

In the end, we can summarize that Copenhagen is a beautiful city that is home to several great galleries, diners and shops. If you've never been to Copenhagen, now is the time to visit. With Dook International's wide range of Copenhagen Tour Packages, you'll be able to travel all around the city with our trained staff helping you to weave your enjoyable memories to cherish for a lifetime!