Top Bangkok Tour Packages
Our most coveted tours take you to the top attractions of Bangkok and help you build memories of a lifetime. Our Bangkok Tour Packages are crafted carefully keeping in mind your comfort and safety. Clicking on the tours below will give you further details about the packages.
Top things to know about Bangkok (Thailand)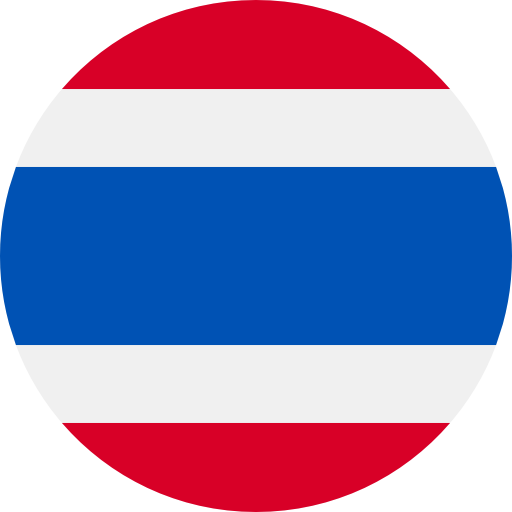 Explore the city of the young and the restless as you spend your days at raucous pubs, glittering cabrets, colorful weekend markets, and devouring culinary delights found on the streets of Bangkok.
Bangkok is a global destination with tourists flocking to the city from the world over. The city offers a plethora of attractions to travelers ranging from a dusk-to-dawn crazy nightlife, hot and crowded weekend markets, and Thai-style pristine Buddhist temples co-existing with contemporary buildings.
Airports
Don Mueang International Airport, Suvarnabhumi Airport
Best time to visit
Nov-Mar
Experiences in Bangkok
Bangkok is a great place for you to let your hair down and to paint the town red. The entertainment varies from experiencing the bliss of the world-famous Thai massage, to watching a nail biting Muay Thai fight, or feeling spellbound watching the ladyboys dance the cabaret.
Top Attractions in Bangkok
Bangkok is a tourist hot-spot with travelers flocking to the city to enjoy the nightlife, throng it's weekend markets and mega malls, and to gorge on it's famous street-side food.
Plan A Trip To Bangkok
Visit Bangkok - Book a Tour with Dook Today
Bangkok is a traveler's dream. The city boasts of being largely favored by the young and the trendy owing to its glittering nightlife and party streets, all of which come at an affordable price. While the nightlife is its mainstay, however, Bangkok has a glorious history visible in the splendor of its many grand temples and magnificent palaces. Dook Travels's Bangkok tour packages therefore seek to combine the city's urban pleasures with it's old world charms.

While the heady nightlife of Bangkok beckons them as the sun sets, tourists fill their afternoons with visits to its cultural landmarks. Most tourists start their city tour with a long absorbing visit to the Grand Palace. The palace complex with golden tile mosaics, stupas, mother-of-pearl inlay, gilt pavilions, and stunning statues will leave you spellbound with it's beauty and grandeur. Visiting the Wat Pho temple after the Grand palace is almost a rite of passage for many travelers. Wat Pho is one of the oldest temples in Bangkok and home to the magnificent gilded statue of Buddha in a reclining posture.

The visits to Grand Palace and Wat Pho are almost always followed by a ferry ride across the Chao Phraya river to the imposing temple of Wat Arun. Locals suggest that the best time to visit the temple is when the morning sun's rays reflect off its surface. If you are struck by the beauty of these Thai temples, then go on a temple trail and visit other famous temples like Wat Saket and Wat Benchamabophit.

Now to experience the much spoken of nightlife of Bangkok, spend a few hours at Khao San Road which is full of pubs, massage parlours, blaring music, dancing tourists and delectable street food. A visit to this party street of the world can be followed by a mad pub crawl across the city. Strictly speaking, you haven't completely experienced Bangkok's nightlife, if you haven't watched a ladyboy show. The show has beautiful dancers in extravagantly colorful and sparkling costumes dancing to beautiful music on an ostentatious set. The Calypso Cabaret in Bangkok is particularly famous for its lavish shows. After tiring but entertaining days of sightseeing and partying, tourists must spend a few hours in the quiet of the Lumpini Park and observe locals as they take their daily evening walk. If you are lucky, you would be able to spot giant monitor lizards.

To finish off your trip in an action-packed manner, watch a nail-biting Muay thai match and cheer on the fighters as they throw punches at each other. There are several locations across the city where you can catch this Thai-style boxing.

Bangkok is also known to be a great shopping destination and as with sightseeing, shopping here ranges from weekend markets to super malls. Amongst the weekend markets, Chatuchak is very famous. As you while away the hours at the busy market, gorge on street food and bargain with sellers for jewelry, wooden products, clothes, and other souvenirs to take back home. If you like malls, then head to Terminal 21, MBK Center, Siam Paragon, or Emporium.

Dook International has designed many Bangkok Holiday Packages which have been a resounding success with our customers. These Bangkok Tour Packages promise fun and adventure as our well-researched and popular itineraries take you to all the top sights of the city. Let Dook Travels be your travel guide on your journey to this interesting city which is Bangkok.
Explore More: Attractions in Thailand

Book Package: Thailand Tour Package