Top Kuala Lumpur Tour Packages
Our most sought-after tours take you to the top attractions of Kuala Lumpur and help you build memories of a lifetime. Our Kuala Lumpur Tour Packages are crafted carefully keeping in mind your comfort and safety. Clicking on the tours below will give you further details about the packages.
Top things to know about Kuala Lumpur (Malaysia)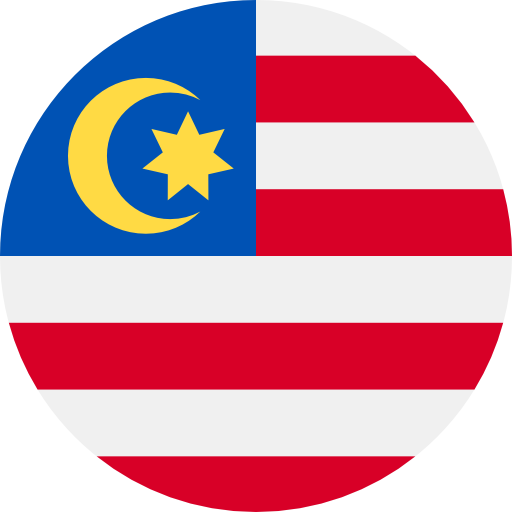 While the glittering skyline and the delectable food will delight you, the landscaped parks and old temples will leave you charmed.
As you land in KL, the capital of Malaysia, you will be greeted by the sight of the city iconic skyscrapers and its glittering skyline. However, the citys delights are not restricted to its famous high-rises. KL is well- known for its enviable culinary scene which is a mix of Malay, Thai, Chinese and Indian influences. As urban as KL is, it has made space for large landscaped parks and old temples right in the middle of the city. Get ready to be wowed as you wander around the city taking in its urban delights, along with gentle doses of greenery and spirituality. There would not be a dull moment in this trip of a lifetime.
Airports
Subang/Sultan Abdul Aziz Shah Airport, Simpang Airport
Experiences in Kuala Lumpur
KL has something for everyone. It is a fabulous place for leisure travellers as well as a booming MICE Destination. With a plethora of experiences to offer, the city offers travellers a trip of a lifetime. Dook International has carefully crafted itineraries which will appeal to the Savvy Business traveller and to the art connoisseur, take your pick today from one our many Kuala Lumpur Holiday Packages.
Top Attractions in Kuala Lumpur
This burgeoning Malay city is a cocktail of cultures with travelers flocking to the city to experience it's cultural diversity, throng it's luxury malls, see beautiful caves and temples, to get awed by its ultramodern architectural landmarks, and to enjoy it's internationally acclaimed cuisine. Create happy memories of your trip to this dazzling city as Dook takes you to its top sights and attractions.
Plan A Trip To Kuala Lumpur
Get Ready to explore Kuala Lumpur: Book a tour with Dook Today
Kuala Lumpur is a fast-paced yet spiritual, an urban jungle with wide expanses of greenery and beauty. A melting pot of cultures, everywhere you go in this city you will find influences of Malay, Indian, Thai and Chinese cultures. These influences are present in the architecture of prominent buildings, the food, lifestyle, and language of the people. However, The best thing about KL is that it has something for everyone - whether you are old or young, traveling with children or on Business, or if you like Art or food.

Most tourists who travel to the city, first make a beeline for the fabled Petronas Towers. The observation deck in the tower lets you absorb sweeping views of the city. A pro tip is to visit the skyscraper in the evening to see the city lights twinkling in the dark and watch the city come alive as the night falls. If you are traveling with children, then the beautiful Kuala Lumpur Butterfly Park should be at the top of your list. This park is spread over 80,000 square feet with over 5000 butterflies and exotic plants and ferns to see and admire.

KL is also home to beautiful temples of different religions and faiths. The Thean Hou Temple, attracts locals and visitors alike every day. It is a six-tiered temple of the Chinese Sea Goddess Mazu. The design of this temple has elements of Buddhism, Confucianism and Taoism and the structure looks grandiose with imposing pillars, spectacular roofs, ornate carvings, and intricate embellishments. The temple, particularly, makes for great instagrammable photos at night. Another majestic temple that is a favorite with tourists is the oldest Hindu temple of the city called Sri Mahamariamman Temple. The temple dates back to 1873 and is built in the style of South Indian temples.

When you tour a city, an understanding of its history and culture is essential. To get a peek into KL's history and culture, visit the National History Museum and the Islamic Arts Museum. The National Textile Museum is also an interesting stop as you go museum hopping. This museum sits next to the stunning Sultan Abdul Samad Building which houses important ministry offices.

After a city tour, take a step closer to nature as you visit the Batu Caves which are made of Limestone and where you can watch monkeys happily at play. After a long day of sightseeing, spend a few hours at the Lake Gardens. The gardens are spread over acres of land and is home to the Perdana Botanical Gardens, Bird park, and Sculpture garden. Families with small children will have a gala time as they spend the day exploring these parks.

Finally, no trip to this wonderful city is complete without a food tour. The top dishes to try while you are in the city are - Nasi Lemak, Nasi Kandar, Mee Goreng Mamak, Roti John, Laksa, Lemang, Bubur, Kuih, Rendang and Ayam Percik. If you would like to bring back souvenirs and local handicrafts from the city, then make your way to Central Market. This market has hundreds of Kiosks selling handicrafts, antiques, souvenirs, batik. If you are looking for bargain shopping then Chinatown is a great place to spend a few hours buying and bargaining shoes and clothes.

Dook International has designed many Kuala Lumpur Holiday Packages which have been a resounding success with our customers. These tour packages promise a memorable time as our well-researched and popular itineraries take you to all the top sights of the city. Let Dook International be your travel guide on your journey to this multicultural city which is Kuala Lumpur.
Explore More: Attractions in Malaysia

Book Package: Malaysia Tour Package