Incredible journeys to Finland with DOOK!
No matter your travel style, we have a Finland package tailored for you
Finland Tour Packages
Explore Finland with DOOK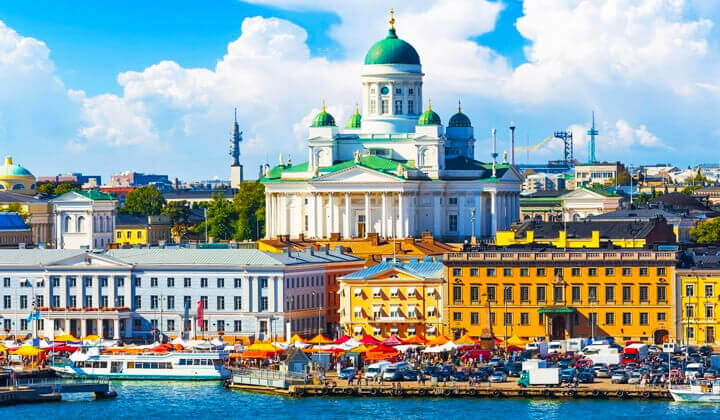 Finland: Land of Thousands of Lakes and Forests

Your best travel experience imagination would be met for sure when you visit amazing land of Finland. Finland is a North European country which shares borders with Sweden in the East and Russia in the west. If you are searching for a new travel destination to explore then you must go for a Finland Tour. Why? One simple fact to give you a good reason to go for a Finland trip could easily be that over 6 million tourists visited Finland in 2017 and there were more than 78000 Indians among those. Tourism is adding a huge value to Finland economy generating billions of dollars for the country.

Finland is a great travel destination. The country has amazing landscape along with thick pine forests and hills. Lakes and inlets superbly contribute to the beauty of Finland. Finland is a beautiful Nordic country in the Northern Europe. Finland is famous for lakes as there are nearly 200,000 of them, wild irvas and above all charismatic polar lights. To experience all this and more you must grab the best Finland Packages and be there. Majority of Finland is unspoilt and virgin. There are 40 national parks in the country. But Finland also has urban regions which you can see with best Finland Tour Packages.

Finland Cruise Trips and Polar Nights

If you love cruise trips then you will find plenty of them in Finland. There are many cruise trips between major coastal and port cities in Finland like ones in Baltic region including Helsinki, Turku, Tallinn, Stockholm, and Travemunde. And those who are craving for experiencing polar night can be there in midwinters and experience it above Arctic Circle. This period is the time when sun does not rise for sometimes even for months. Then it is followed by midnight sun in the summers here when sun does not set even at midnights for 73 consecutive days at northernmost point. So, to experience polar night and mid night sun, a rare and unique natural event, you should be in Finland with best Finland Holiday Packages.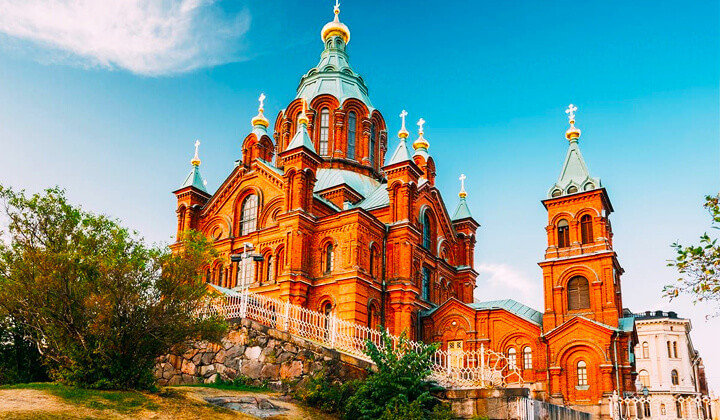 Finland Tours and Trips Packages

Helsinki is the biggest city in Finland and one of the prime tourist destinations here. Apart from Helsinki, Tampere, Jyvaskyla, Mikkeli, Lahti, Joensuu and Savonlinna are other big cities and travel destinations in Finland. Finland is a place where nature's most attractive contributions are in abundance. You need to be in Finland with Finland Tour Package from India to believe this. Finland is gifted with forests around sea, rivers, lakes, waterways and much more. So, you must look for best Finland Tour Packages to experience something which you have not even dreamt before.

Adventure lovers will appreciate the place most when they reach Finland on a Finland Tour. Finland is a place for outdoor freaks. You can test the adventure through cross-country skiing, alpine skiing, camping, hiking, mountain biking, fatbiking, climbing, rafting, paddling and many more activities. So, don't wait for long. Get the Best Finland Tour Package from your own Dook International and get the best life time travel experience in Finland.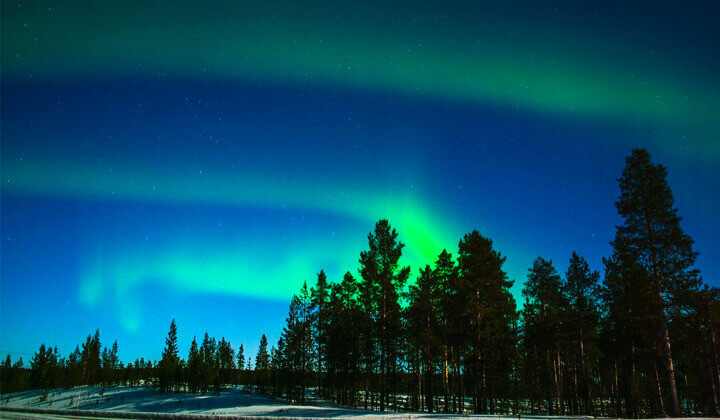 Finland Tourist Places and Spots

You can surely start your journey from Helsinki as this is the capital city, largest city and main entry point for visitors to Finland. Then you have Turku another vibrant and artistic city. You can go to other Popular Travel Destinations in Finland as well which include cities like Jyvaskyla, Tampere, Oulu, Rovaniemi and Porvoo. Some of the popular travel sites which you must see when you are on a Finland trip are Suomenlinna Fortress, Kauppatori market and Esplanadi, Rovaniemi and the arctic, Helsinki Churches, National Museum of Finland, Museum of Finnish architecture, Aland Archipelago, Northern lights, Turku Lake Saimaa and Savonlinna, Vaasa and many more.

Helsinki Tour Package: City of Beautiful Islands

Helsinki is the capital city and the largest city in Finland. None the less it is a small city but you will find it as much lively and bustling as you can expect. Your Finland journey starts with Helsinki Tour only. Helsinki is located on the shore of the Gulf of Finland, the easternmost arm of Baltic Sea. Helsinki has long coastlines along the Baltic Sea. This is why Helsinki is popularly called as 'Daughter of the Baltic'. Helsinki is home to several buildings influenced by art nouveau. You can see architecture of the city which is artistic in many ways. Helsinki is also a city of museums and the primary one is National Museum of Finland. There are 3 major theaters in the city with Finnish National Theater being the most popular one. Apart from culture, art and music, Helsinki also has great infrastructure. So, you can definitely buy the best Helsinki Holiday Packages and enjoy a great Helsinki Tour.
Helsinki Sights and Things To Do in Helsinki

Helsinki took its shape in 1800s from Russians as they made Helsinki on the similar lines of St. Petersburg where there were broad roads and neoclassical mansions. So, you can still see those in Helsinki and more when you are here with Helsinki Tour Packages. Apart from the beautiful layout of the city, beautiful buildings, museums, theaters and more you also have plenty of sightseeing options in Helsinki.

Some of the very popular sightseeing places in Helsinki are Suomenlinna, a giant maritime fortress which spreads across seven islands. Then there is Helsinki Cathedral with the toll green dome. Esplanadi is known to locals as 'Espa'. This is a place of picnic for visitors and local residents. You can also visit Temppeliaukio Church, Seurassari Island, Uspenski Cathedral, Old Market Hall, Linnanmaki and more.

Helsinki is a great summer travel destination. But if you are winter person then you can be here in winters as well. Christmas celebration is an amazing experience here. And yes, around the Helsinki you can also enjoy adventure activities. So, you must be on a Helsinki Tour to experience this beautiful city in Finland and you can then move to other beautiful cities of Finland to have a great Finland Tour Experience.