Incredible journeys to Croatia with DOOK!
No matter your travel style, we have a Croatia package tailored for you
Croatia Tour Packages
Explore Croatia with DOOK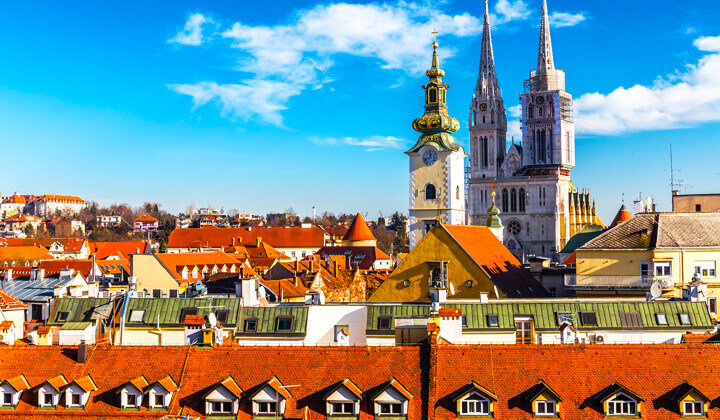 Croatia is a European country sitting at the crossroads of Central and Southeast Europe. Croatia shares borders with Serbia to the east, Slovenia to the northwest, Hungary to the northeast and Bosnia and Herzegovina to the southeast. Croatia also shares maritime border with Italy. Croatia is a great travel destination. More than 18 million tourists hit the land of Croatia in 2018 which makes Croatia one of the most favorite and visited tourist destinations in the Mediterranean area. You can also plan for a Croatia Tour and enjoy a great travel experience here.

Croatia Tourism & Tours - Explore Best of Croatia

Croatia is on the Adriatic Sea and this is why the tourism activity is mainly concentrated around the areas along the Adriatic Sea. Croatia is famous for its natural and cultural attractions. You can experience it with the best Croatia Packages. Croatia has 8 areas designated as national parks and the country also has 10 sites listed as UNESCO WORLD HERITAGE sites. All the top travel magazines and portals in the world are covering Croatia for quite some time now creating lot of awareness and enthusiasm about the country among foreign visitors.

A great Croatia Tour Package gives you a chance to explore this wonderful country. Summer trip to Croatia around coastal regions is quite popular. This is why best time to visit Croatia is considered from June to September. Tourism infrastructure is very good in Croatia and tourists love the nightlife here.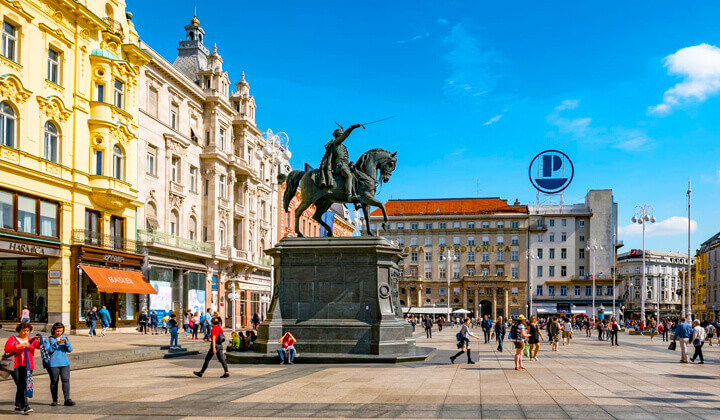 Best Tourist Places and Things to Do in Croatia

Croatia has lot of tourist attractions. There are historical brilliance of architecture, buildings of religious significance, museums, national parks and more which you can explore in some of the popular tourist destinations in Croatia with best Croatia holiday packages.

Zagreb

Zagreb is the capital city of Croatia. Zagreb is also the largest and most popular tourist cities in Croatia and Europe. Your Croatia Trip starts in Zagreb. Zagreb has the notion of romantic city among all kinds of tourists. Zagreb has music and theatres, museums, interesting architecture, lot of parks in the city center and beautiful atmosphere. Zagreb has more than 25 parks making the city green, clean and soothing. You can experience the great culture of Croatia in various theatrical performances, operas, musical concerts and events.

Night life is super cool in Zagreb. City has plenty of clubs, pubs, lounge bars, beer halls jazz clubs, cafes and restaurants for everyone to enjoy. You will enjoy this and more on your Zagreb Tour. Shopping freaks can hit the ultramodern shopping malls, local shops in the center of the city.

Those who love to explore the history of a place can head to the north of Ban Jelacic Square where there are Gornij Grad and Kaptol, a medieval urban complex with churches, museums, palaces, galleries and government buildings which are loved by tourists on their Croatia Trip. Entertainment lovers can go to local theaters and Croatian National Theater in Zagreb is one theater to be in.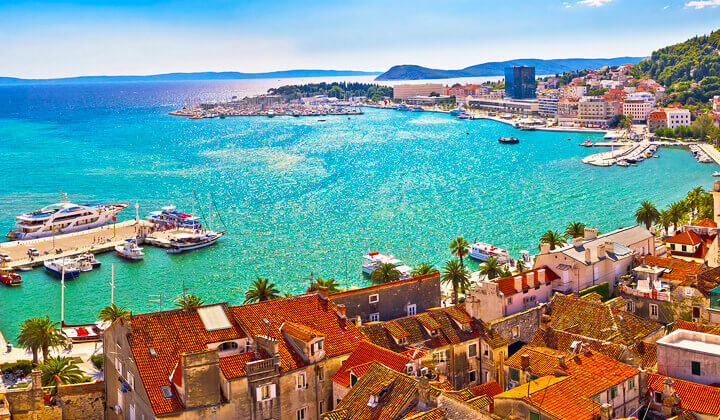 Zagreb Tour Package: Popular Tourist Sights

You start your Croatia Tour from Zagreb. Zagreb has several tourist attractions to say the least. Zagreb's center is mainly divided into Gornij Grad, the upper town and Donji Grad, the lower town. Trg Bana Jelacica square is the first place you can head to in Zagreb. Statue of Ban Jelacic, a Croatian hero is here which you of course see at this square. You can best explore the city center on foot. Walking here is also a very soothing experience. You can walk and see on your way the historical sites, buildings, Main Square and alleys and lanes of the city.

There are several parks in the city. To name a few are Mount Medvednica, Maksimir Park, Zrinjevac. There are cathedrals to see as well. Zagreb Cathedral, St. Marks Church and Mirogoj Cemetery are some of those where you can pay a visit with Zagreb Package. You can move to Dolac Market for shopping.
Top Tourist Cities in Croatia

Zadar

Zadar is the oldest city in Croatia. On your Croatia trip you should visit Zadar with best Croatia Tour Package from India. Located on the Adriatic Sea, Zadar is a city of monuments, historical sites of ancient and medieval times. You can also explore secret bays and plenty of wildlife in and around Zadar also.

Split

Split is the second largest city in Croatia. Split is a beautiful city with a mix of modern life and history. There are ruins dating back to Roman Empire. So, on your Croatia Tour from India you should visit Split where you can see amazing places like Diocletian's Palace, Bell Tower of St. Domnius Cathedral, The old town, Riva Promenade, Marjan hill and wine bars.

Plitvice Lakes National Park

This is one of the oldest and largest national parks in Croatia. Plitvice lake national park is included in UNESCO World Heritage site. You can simply not miss this amazing place in Croatia. You will see exceptional natural beauty and lake system which comprises of several lakes divided into upper and lower lakes. The lakes end in the waterfall Sastavci which is an amazing site to see. On your Croatia trip with best Croatia tour package you must see Plitvice lakes national park.

Dubrovnik

Dubrovnik is a paradise on the shores of Adriatic in Croatia. Dubrovnik is romantic and soulful. Dubrovnik is known for its culture, art, philosophy, music, science and for an atmosphere of love and joy. It is one of the best travel destinations in summer. Some of the popular attractions here are the old city walls, stradun of Dubrovnik, Dubrovnik Cathedral, the city gates, the square of Loggia, Dubrovnik's Gibraltar: Fort Lovrijenac and more.

Hvar

Another destination in Croatia you should visit with Croatia Holiday Packages is Hvar Island. This is a beautiful city which receives more than 2700 hours of sunshine each year. Hvar is getting huge name among tourists as upmarket destination. So, people who love luxury can choose Hvar as their favorite travel place in Croatia. Some of the popular sites of Hvar are medieval town, lanes of Stari Grad, local wine tours, boat to CrveneStijene, Pakleni Island and more.

Rovinj

Rovinj is located on the north Adriatic Sea in Croatia and a popular tourist destination. People love to come here for fishing and Istriot, a romance language which is still spoken by some locals here. Rovinj is also known for its outstanding scenic wonders as they have pristine beauty. This includes long shorelines, forests, holm oak and Alpine pine trees. Some of the popular sites in Rovinj are St. Euphemia's Basilica, Zlatni Rt. Forest Park, Rovinj Island and mainland, Rovinj Town museum and more.

Trogir

Trogir is a harmonious stone town on a small island in Croatia. You can visit Trogir on your Croatia Holiday Packages for best of art, Renaissance and Baroque buildings and Romanesque churches. The city is small but has all options for food, cafes, shops, culture and music. Some of the popular attractions in Trogir are Trogir cathedral, beaches on Dalmatian Coast, Cipiko Palace, The clock tower and City Loggia, Blue cave, the church of St. Peter, The civic museum and more.

Best Trip to Croatia with Dook International

Dook International is a pioneer in the tourism industry. You can always expect and get best travel experience to all the destinations covered by us. You can always be rest assured for best deals on Zagreb and Croatia Tour Package. For best trip to Croatia you just need to get in touch with us once.