Top Brussels Tour Packages
Our handpicked tours take you to the top sights of Brussels and help you build memories of a lifetime. Our packages are crafted carefully keeping in mind your comfort and safety. Tapping on the tours below will give you further details about the packages.
Things to know about Brussels (Belgium)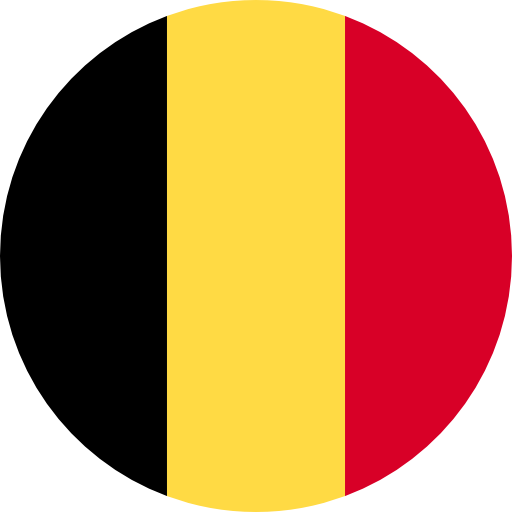 If you are surrounded by charming architecture, platters of delectable mussels, sinful chocolate and crunchy waffles, then you must be in Brussels.
Brussels is like the De Facto capital of the European Union with the city playing host to important EU institutions. However, Brussels is more than just a political powerhouse. Brussels is home to stunning medieval architecture, great food, even better desserts and is the birthplace of your favorite comic characters. Spending a few days in Brussels is truly enjoying the finest that Northwestern Europe has to offer.
Airports
Brussels Airport
Best time to visit
Mar-May
Experiences in Brussels
Brussels is a traveler's dream. Those passionate about food and dessert would enjoy going on delicious quests around town to find the best Waffles and Mussels. Art lovers and history enthusiasts would enjoy exploring medieval squares, stunning palaces and museum-hopping. Book a tour with Dook today to enjoy a memorable holiday in Brussels.
Top Attractions in Brussels
Dook promises an exciting holiday in Brussels as you go on food trails, comic strip tours and admire centuries old architecture.
Plan A Trip To Brussels
Travel to Brussels: Book a tour with Dook today
Brussels gets brownie points from travelers not just for the city's stunning architectural beauty, but for the great food and delectable desserts that Brussels is widely famous for. So you see, the city's offerings are designed to appeal not only to your eyes but to your taste buds as well.
On landing in the city, the first place that you should visit is the Grand Place which is the main city square. While all the buildings within the square are pretty, however, the stunning town hall dominates the square along with former guilds flanking this majestic building on both the sides. After spending a few hours admiring the view, head to the Royal Palace. While the palace is no longer the residence of Belgium's royalty, it is still a sight to behold. Built in Neo Classical style, the building is a little more than a 100 years old. Whether you are visiting the palace on a spring summer day or a snowy afternoon, it stands resplendent against the blue skies. Brussels is also home to The Church of Our Blessed Lady of the Sablon. This Gothic style church, best known for its stunning Baroque chapels, is located in the heart of the historic center of Brussels.
The next stop that should be on your list is The Palace of Justice (also called Palais de Justice). Never before would you have seen a court of law look as splendid and majestic as the Palace of Justice does.
As you wander the streets of the city, marching from one stunning landmark to another, you are sure to get a dose of Belgian humour. Do not miss the famous but mischievous fountain-sculptures of little children peeing into the open.These statues are called Manneken Pis and Jeanneke Pis and chances are that you would have already seen the former while scrolling travel pictures on Instagram.
Brussels is blessed to be called home to some very interesting museums. The ones that you should not miss out on are - Van Buuren Museum, the train world, House of European History and Royal Museums of Fine Arts of Fine Arts of Belgium.
An important building worth a visit is the European Parliament which is one of the legislative branches of the European Union. Guided Walking tours will give you a detailed account of this parliament house's history and architecture.
Another interesting tit-bit about Brussels is that it has a great comic book culture. In fact, world famous comic books like Smurfs, Tintin and Asterix find their origin within this very city so don't be surprised when you see the walls of the city painted with caricatures of these famous comic characters. You can even go on a comic strip tour to hunt down all the beautiful comic street art of the city.
While Belgium is best-known for it's chocolate, the world's longest beer menu can also be found here. Head to Delirium and pour over the lengthy menu as you decide which beer you want to sample today.
When shopping for souvenirs, undoubtedly chocolates would make it to the top of your list. Other interesting souvenirs to remember this trip by would be comic books, lace and cigars.
Dook Travels has designed several Brussels Holiday Packages which have been a resounding success with our customers. These tour packages promise a good time as our well-researched and popular itineraries take you to all the top sights of the city. Let Dook Travels be your travel guide on your journey through Brussels.