Top Milan Tour Packages
Milan is a city that has taken on new life in recent years. From the artistry and creativity of its fashion panorama to the energy and innovation of its food scene, Milan has something for everyone. You will get to endure the best of the city with Dook's Milan Tour Packages. With a wide variety of tours available, you can choose your own adventure and experience Milan from an insider's perspective. You can also customize your trip around your interests, whether that's art, history or architecture!

Things to know about Milan (Italy)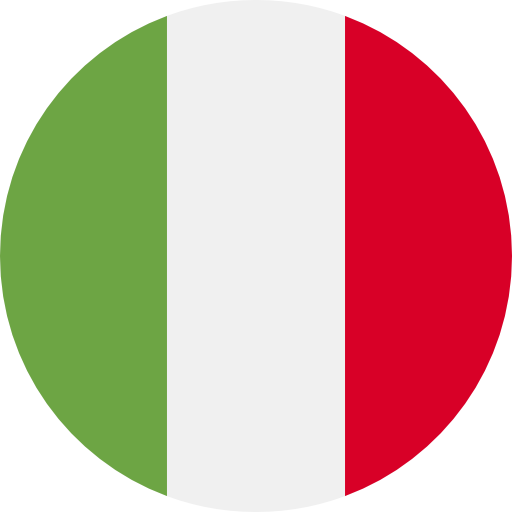 Milan is the fashion capital of Italy and the country's largest city by population. It's gorgeous, historic city that has a lot to offer tourists and residents alike.

If you're looking for an international experience, Milan is a great place to go. Not only does it have amazing architecture and artwork, but it also has one of the most eclectic food scenes in Italy. You can easily find anything from Italian pizza to Indian cuisine at any given time of day or night with our Milan Packages.

One thing that makes Milan stand out from other cities is its central location within Europe. It is well-connected with Eastern European countries such as Poland and Hungary, which makes visiting those countries much easier than going through France or Germany!

Airports
Milano Linate Airport, Bresso Airport
Experiences in Milan
Milan is a city that can be summed up by its history and culture, and also by its food. It's the perfect blend of old-world charm and modern-day elegance. It is a place where you can eat the best pasta in Italy, shop for designer handbags on Via Montenapoleone and see a performance at La Scala Theater. But beyond all that, Milan is also one of the most glamorous cities in Europe. With its historic buildings and cobblestone streets full of life, it's hard not to fall in love with this city. Make sure to go through the wide range of Milan Holiday Packages and make your trip a grand feat!

Top Attractions in Milan
Milan is a city that has been around for over two millennia and it's not slowing down. It's one of the most preferred destinations for travellers to Italy, but it's also an interesting place for tourists in general. There is a ton of stuff to do on your Milan Tour, and you can choose between exploring the city at your own pace or visiting one of its top attractions. If you want to see iconic landmarks, head over to the Duomo cathedral and admire its architecture. If you want to get up close to the ancient structures of Milan, check out some of its Roman ruins. More so if you're looking for something more modern and exciting, visit the Galleria Vittorio Emanuele II shopping mall.

Are you planning a trip to Milan? A trip to the Italian metropolis is an exciting opportunity to experience one of the world's most beautiful cities. With hundreds of years of history and culture, Milan has something for everyone from fantastic food and art to a wealth of history, this locale is truly a feast for the eyes and mind.

Best Travel Experiences in Milan

Milan is a city that never sleeps. Whether you're looking for a quiet night out or a wild night out with the whole family, there's something for everyone here. If you're looking for a relaxing afternoon in the city centre, visit the Teatro Alla Scala. Take in some art and history knowledge at the Museo del Novecento and Pinacoteca di Brera art galleries. If you've got kids with you, head over to Castello Sforzesco.

If you want to take in some more sights and sounds of the city, check out the Palacio Real de Milán. If dinner is on your agenda, take up one of our Milan Holiday Packages and head over to the Trastevere neighbourhood where there are lots of restaurants serving traditional Italian fare and one-of-a-kind desserts!

If you're looking for a place to spend your Milan nightlife, the bars and clubs of the city are ready to welcome you! Whether you want to enjoy an exotic drink or dance the night away, there is no shortage of options for you in this city. If alcohol isn't your thing, don't worry! There are plenty of other things to do in Milan at night. For instance, there is live music at some of the best restaurants in town, try a concert while you dine! Otherwise take a walk through one of the parks and enjoy nature while listening to classical music. You'll never know what might happen when you visit this beautiful city during the evening hours!

Top Things to Do in Milan

Milan is a city that's alive with culture, art and incredible food. It's also a city where you can explore the world's most interesting monuments and museums in just one day. Here's our list of things to do in Milan through our Milan Tour Packages:

• Visit the Milan Cathedral. The 600-year-old historic cathedral is known for its sublime architecture. Located in Piazza del Duomo, it was constructed in 1386 and was completed in 1965. Constructed in Italian Gothic style, the front façade of the cathedral is a sight to behold!
• Take a tour of the Church of Santa Maria Delle Grazie. It is considered one of the most beautiful in all of Europe. Constructed in 1497, the synagogue has a gigantic rear basilica, and red bricks cemented in Gothic-style architecture. You can visit the church in Corso Magenta located on the opposite side of Duomo.
• Check out the art galleries! Many galleries in Milan feature famous Italian artists such as Botticelli and Leonardo da Vinci. Many of these museums show work by these artists along with other pieces from around the world.
• Visit the archaic castle, Castello Sforzesco, built-in 1370. The central courtyard and the large guard towers are the best part of the castle to explore.
• Visit Sant Ambrogio, the oldest building in Milan. It was built by St. Ambrose in 379 AD. The romanesque designed church is famous for its two large towers, front façade, and central courtyard. The roof of the Oratory and the charming representation of Christ on one of the domes are the two prominent examples of the stunning mosaics and artwork that decorate the church's interior.
• With our Milan Packages, visit the Leonardo da Vinci National Museum of Science and Technology! The museum boasts a high collection of scientific and technological exhibits. You will find multiple collections like a multitude of model cars made from da Vinci drawings, replicas of his flying aircraft and a plethora of his drawings, plans and sketches.
• Some other sites one can visit are the Piazza Dei Mercanti, Milan Archaeology Museum, Piazza del Duomo, AC Milan San Siro Stadium, Parco Sempione, and Brera district. More so, you cannot miss walking down the Naviglio Grande.

What to Buy in Milan?

Milan is one of the most famous fashion cities in Europe, hence you can expect to see some great shopping options once you're there. While most of the shopping will take place in Milan's historic centre, there are a few things you should definitely look out for. They are Delicatessen in the Peck Gift Box, Panettone, Craft Umbrellas, Designer Bags, Football Accessories, Pijama Cases, and Porcelain. Some other options that you can consider are Accessories, Embroideries, Kids Wooden Toys and Decorations, Artistic Photographs, Paintings and Martini Bianco, to name a few!

What to Eat and Drink in Milan?

Milan is a city that's known for its food and it's easy to see why! From pizza to pasta, there are so many delicious options. Here are some of our favourite choices that you can consider in your Milan Tour: Minestrone Milanese, Ossobucco, Panettone, Cassoeula, Polenta, and Gorgonzola are the top favorites. Piadina, Trippa Alla Milanese, Cotoletta, and Risotto are some of the other tourists' preferences.

Top Reasons to Visit Milan?

If you're looking for a city with a lot to behold and enjoy, Milan is a great choice. Here are some reasons why you should definitely visit Milan: There's always something new going on in Milan. Whether it's shopping or sightseeing, there will always be something fresh to enjoy for travellers.

• With the diversity of people living in Milan, you'll find that everyone is friendly and welcoming.
• Milan has many museums that you can visit with our Milan Tour Packages. Some museums also offer free admission on certain days of the week!

Travelling Tips for Travellers

It's easy to get lost in the hustle and bustle of a big city, but there are quite a few things you can consider to make sure that your Milan Tour goes smoothly.

• Make plans ahead of time so you don't get caught off guard. Give yourself plenty of time to get from one place to another, don't cut it close!
• If you're planning on taking public transportation, know how much money is needed before getting on the bus or train so that there isn't an unexpected charge when you arrive at your destination or vice versa.

Milan is an extraordinary metropolis to stop in, but it can be hard to get around when you're there by yourself. Luckily, Dook International makes it easy to see the sights of this beautiful city in style. We also offer private and customized Milan Holiday Packages as per your preferences. Our personalized service means that we know exactly what you want and how much time you have on your trip. We'll give you all the information you need so that your trip goes smoothly and seamlessly. No more rushing around trying to make sure everything happens as per your itinerary!
Explore More: Attractions in Italy

Book Package: Italy Tour Package