Top London Tour Packages
London is the city that never sleeps! It's hard to imagine a better way to experience all that you love about the city than on one of our Top London Tour Packages! Our tours are designed for travellers who want to get out of their hotel and see the sights, but still want plenty of space for shopping and eating. We know how important it is for travellers to have flexibility when they're on vacation. Our London Packages are the perfect way to see all of London's top sights without getting lost in the crowds. Whether you're looking for a day tour or an evening, weekend or week-long package, we've got something that fits your needs. With so many amazing places to visit in London, we want to make sure you have the time of your life! If you'd like to explore London on your own or book an itinerary that includes other areas of interest, consider booking one of our custom-made London Holiday Packages!
Things to know about London (United Kingdom)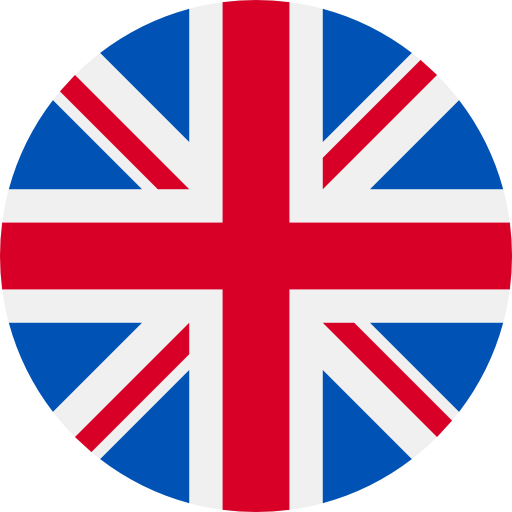 London is the most visited city in Europe. More than 25 million people visit London each year, making it the most popular tourist spot in England. The city has over 100 museums and galleries, as well as more than 80 parks, gardens, and monuments. Moreover, London is one of the most popular cities in the world and it's easy to see why. The city has so much to offer, whether you're a history buff or a music lover, London has something for everyone. The city was called 'Londinium' by the Romans during their reign, who also established their military fortress there. It became a major commercial centre during the Middle Ages; began to expand from the 13th century onward; reaching its peak in Victorian times before changing its form and becoming more industrial, leading to further restructuring around 1900. The Tower of London was built by William the Conqueror in 1078 as a castle to defend against invaders from France. It later became a prison, and today it houses royalty's jewels and other treasures that were stolen during the Hundred Years War between England and France.
Also, London has uncountable museums that are worth visiting, including the British Museum which features some of Britain's greatest treasures, Tate Modern where you can see paintings by Picasso and Monet, Victoria & Albert Museum which houses 4 million objects from around the world and Natural History Museum, the home of dinosaurs. London is home to the royals such as Buckingham Palace, which is where Queen Elizabeth II lived with Prince Philip and their children King Charles, Princess Anne and Prince Andrew; Kensington Palace, St James' Palace, Westminster Abbey, Westminster Cathedral; Carlton Gardens, Buckingham Gate, Parliament Square, Westminster Station Station; Whitehall Street Street so on and so forth!
Airports
London Heathrow Airport, London Heathrow Terminal 5, London Heathrow Terminal 4, Heathrow Airport Terminal 3, London Heathrow Terminal 1, London Heathrow Terminal 2, RAF Northolt, London Biggin Hill Airport, London City Airport, Elstree Airfield
Best time to visit
Jun-Aug, Mar-May, Sep-Oct
Experiences in London
London is a city where you can experience the best of both worlds. The city's history is full of stories and legends, but if you're looking for something more tangible, London has plenty to offer in terms of museums, galleries, parks, food and drink. Whether you're looking for traditional English fare or something more modern and international, there's something for everyone. Whether you're looking for an introduction to London's history or just want to see the best of its sights and sounds, we've got everything you need.
Top Attractions in London
London is a city of great sights. There are so many things to see and do in London that you'll never run out of things to do here. The most visited attraction in London is Buckingham Palace, where the Queen lived and worked. This is one of the most popular places to visit in London, so if you want to see Buckingham Palace, make sure you book our London Tour Packages! If you're looking for something more off-the-beaten path, there are plenty of other top attractions in London that will not disappoint you. You can find some amazing museums and historic buildings all around the city, so no matter where your interests lie, there's bound to be an interesting place for you to explore!
London is one of the most exciting cities in the world, full of history and culture. It's also home to some of the best museums, parks and gardens in England. Here we will help you prepare your itinerary as well as give an insight into our London Packages! With one of our London Tour Packages, you will be picked up from Heathrow International Airport to your hotel! Once you check-in, enjoy every second of your stay in this majestic place and uncover the wonders that London has in store for you! On the first morning of your London Tour, enjoy a good English breakfast and witness the changing guard ceremony at Buckingham Palace!

If you're looking for an authentic royal experience, Buckingham Palace is the place to go. The official London residence of Queen Elizabeth II, it's where she lived and carried out her duties. This is where spends much of her time when in town. Also, If you're interested in seeing firsthand how royalty lives, our guided tours can take you through this historic home. You'll see rooms used by past monarchs like George VI as well as rooms used by current members of the Royal Family like Princess Charlotte & Prince Louis who both spent their first years at Buckingham Palace! If you wish to witness more of it, we recommend you to take our customizable London Holiday Packages and explore to your heart's desire.

With our London Tour buckle up to ride on the famous London Eye. The London Eye is the world's tallest observation wheel and is located in the River Thames in London. It gives you a 360-degree view of London, with both sides offering panoramic views of some of the city's most famous landmarks such as Big Ben, St Paul's Cathedral and Tower Bridge. The name "London Eye" comes from its resemblance to an eye when viewed from afar. After a thrilling ride, the best place to visit is the iconic landmark that most of you dreamt of visiting! The famous Madame Tussauds Wax Museum- the place that needs no introduction.

The next best landmarks to visit are Tower Bridge and the Tower of London. The Tower of London is an ancient fortress with a fascinating history. It was first constructed in 1078 by William the Conqueror, who built it to house his royal treasures and serve as a royal residence. After being damaged during the War of Roses, it fell into disrepair until it was repaired again in 1540 by Henry VIII. It's now one of London's most popular attractions and can be found on Tower Hill just south of the River Thames near Tower Bridge station.

Our London Tour Packages are planned in such a way that you don't miss out on anything! On our London Tour, you will get to witness the top attractions that proudly represent London's culture and history. Moving forward with one of our London Tour Packages, you will get to see Big Ben, the Houses of Parliament, the West End, Piccadilly Circus, Hyde Park, Trafalgar Square, Westminster Abbey, St. Paul's Cathedral, Stonehenge, Windsor Castle, Warwick Castle, Stratford-upon-Avon- the medieval market, followed by the scenic view of Cotswolds and so on and so forth!

If you think we have missed out someplace, we have a wide range of London Holiday Packages that are customized based on your preference. These London Packages will take you to the core of the city. Here is the list of some:

1. The Thames River Cruise: Thames River Cruise is a great way to see the city. You can get off at any of the stops and go back on again, so it's easy to explore different parts of London while you're there. You don't have to worry about getting lost in the urban jungle since you'll be able to navigate your way around easily on foot. And if you want an even more relaxing adventure, consider taking one of our London Packages that include a river cruise along the Thames River itself!

2. Harry Potter Studio Tour: If you're a Harry Potter fan, it's worth taking the tour. The studio tour is located in Leavesden Studios, where they filmed all of the movies. You'll see many iconic scenes from the series as well as some special features like Dumbledore's Office which is themed after Hogwarts, where students can study with their favourite professors and visit Dumbledore's Pensieve, a magical device that stores memories for viewing later. The tickets are included in the London Tour Packages!

3. British Museum: The British Museum is a must-see in London. It houses one of the world's greatest collections of artefacts, dating back to ancient times. With over 5 million objects on display, there are many places you can visit inside the museum that will give you an idea of what life was like back then!

London Food Tour

If we talk about pleasing your belly, the best way to start your London Tour is with a generous meal. Depending on your time of arrival, you can have a tasty breakfast with a mesmerising view at Seabird at The Hoxton, Southwark; Darwin Brasserie, Sky Garden; Ting at Shangri-La, The Shard, London Bridge; Duck & Waffle, The City; Allegra, Stratford; Portrait Restaurant, Piccadilly; to name a few! We recommend visiting the one which is close to your hotel! You will get a lot of opportunities to visit the others as your trip with Dook progresses!

If you are up for lunch, some of the tourist-favourite options are London Steakhouse Co., The City; Ginza, the Japanese Restaurant in Mayfair; the Somers Town Coffee House, for an affordable one; the Botanist Broadgate in Liverpool Street; Union Social at The Gantry, Stratford; Salt Yard, Westfield; Casa do Frango, Shoreditch; The Lighthouse, Battersea; White Swan, Central London; Iberica, Marylebone; and The Last Talisman, London Bridge.

In case you arrived in the city in the sunset hour, you can hop on to one of the following for a grand dinner: Amrutha Lounge, Chamisse, Andy's Greek Taverna, Bebs Kitchen, Maharaja of India, Spasso, Prince of Wales; Bonoo Indian Tapas; Paladar, and The Duchess.

What to Eat when in London?

Let us help you sort out some of London's traditional favourites that will please your palate to its core! Enjoy a full English Breakfast at Terry's Cafe; Bangers and Mash at Mother Mash; Pie and Mash at M.Manze; Fish and Chips at Brockley's Rock; Spaghetti Bolognese at E Pellicci; Chicken Tikka Masala at Punjab; Scotch Egg at Ginger Pig. Quench your evening thirst at Crusting Pipe with their delicious Tea; finally enjoy the Roast Dinner at The Gantry. There is always enough space for desserts! Try London's famous Sticky Toffee Pudding at Hawksmoor Borough. For those travelling with our London Tour Packages from India, you'll hardly miss your 'desi khana' with so much of Indian restaurants nearby!

London Nightlife

As the day comes to an end, visit one of the cafes or bars, relax for the day and recharge yourself witnessing the city preparing itself for the night! If you're looking for a night out in London, it's easy to feel overwhelmed. The city is home to some of the most famous and luxurious nightclubs in the world, but also has a thriving bar scene with plenty of small neighbourhood pubs and bars to choose from. If that sounds like too much choice, then don't worry: just follow our guide to finding your perfect night out in London. If you're new to London and want to get acquainted with the scene, here are some suggestions:

Try out some bars and clubs. The city has a variety of places that cater to all tastes, from live music venues where you can enjoy yourself while listening to local bands or DJs, to rooftop bars and nightclubs with views over the city. Get your drink on at one of these establishments before heading home or hitting up another venue!

Soho is the best place for late-night drinking, rock and roll and glamour. Soho is the heart of London's nightlife, and it has some of the best venues for people to go out, drink and dance to. There are lots of bars and clubs in Soho that you can choose from if you're looking for an exciting night out with friends.

The City is a compact area that's home to many financial institutions. It's also known as the Square Mile because it's where most London banks and insurance companies are located. The City is a wonderful place to visit if you want an immersive experience of London nightlife. You're bound to find a lot of tourists in Mayfair and Belgravia, but if you're looking for some authentic London nightlife, this is where it's at.

Kensington is another great place for a night out. If you're looking for an exclusive club, Kensington has some of the best in London. There are also plenty of restaurants and bars in this area, so you can enjoy yourself without having to worry about where your next meal or drink is coming from.

Notting Hill is a great place to go for a drink. The Portobello Road Market is a must-see, with over 100 stalls offering everything from antiques to handmade jewellery. Or you can simply relax on one of their many benches with a pint or two while watching people go by on Portobello Road itself!

Clapham is one of the most vibrant areas in south London. It's a great place to go for a drink, or even dance the night away! Shoreditch is a trendy neighbourhood in East London, known for its bars and clubs. It's also home to many artists and musicians, who have made it one of the most creative places in London.

In London, it is a case of quality, not quantity. There are more licensed premises per square mile than in any other city in the world, so you can afford to be choosy! The best thing is to be open-minded and try as much of what London has to offer. You'll soon find out which places suit you best!

Our London Tour as well will depend on how you want to experience the land. You might be wanting to enjoy a romantic trip with your partner, enjoy a family holiday, or indulge in some thrilling adventure stuff. Let us summarize your trip a bit so that you enjoy your stay in London exactly the way you anticipated!

Best Adventure Activities to Do in London:

London's got a lot of adventure activities that you can do. You've probably heard of bungee jumping and zip-lining, but there's so much more to do in this city! If you're looking for a new way to beat the blues, try skydiving. London is one of the best places in the world for skydiving. It has got some beautiful views that you'll be able to see all of England as you fly through its skies! Finally, if you want an adrenaline rush that won't require any special equipment or training, try climbing up the Shard Tower in central London or abseiling down the ArcelorMittal Orbital! This is an amazing experience for anyone who loves adventure!

Cultural and Spiritual Experience in London:

London screams its historical and cultural richness as soon as you step foot on the land! You can always begin with the Tower of London, Tower Bridge, the majestic Buckingham Palace, St. Paul's Cathedral, Westminster Abbey, The Shard, British Museum, Kensington Palace, Churchill War Rooms & Museum, Big Ben, Jewel Tower, Eltham Palace, Trafalgar Square, Charles Dickens Museum, Baker Street, Southwark Cathedral, London Wall, and The Brunel Museum, to name a few!

Recreational Activities in London:

London also has tons of parks and gardens where you can go sightseeing with your family or friends. These are great places to spend time together and bond over nature. If you're looking for something more active or just more fun, check out one of London's many playgrounds. There are plenty of places where kids can run around without fear of getting hurt; they just need to be supervised while they're there.

Romantic and Luxurious Things to Do in London:

You can always begin your Romantic date in London by catching a show at the Shakespeare's Globe Theatre or in the West End; enjoy a slow romantic evening at the Kew Gardens; witness the sunset at a sky bar relishing your favourite cocktail. Visit some of the famous art galleries and museums or relax in an open-air pool! The London Eye is another favourite romantic spot among tourists. If you want to enjoy your stay in London most lavishly, you can visit the Royal Opera House, or snuggle up in an extravagant hotel with a Jacuzzi!

Plan your holiday to London and make it one of the best holidays ever with Dook International. We offer a range of services to fit into your plan: customised itineraries, itinerary and accommodation, travel assistance and more. For Indian travellers, we are all decked up with our London Tour Packages from India! Enjoy a trip with us to witness and experience everything you could ever dream of on your visit to London.
Explore More: Top United Kingdom Attractions

Book Package: United Kingdom Tour Package