Incredible journeys to France with DOOK!
No matter your travel style, we have a France package tailored for you
France Tour Packages
Explore France with DOOK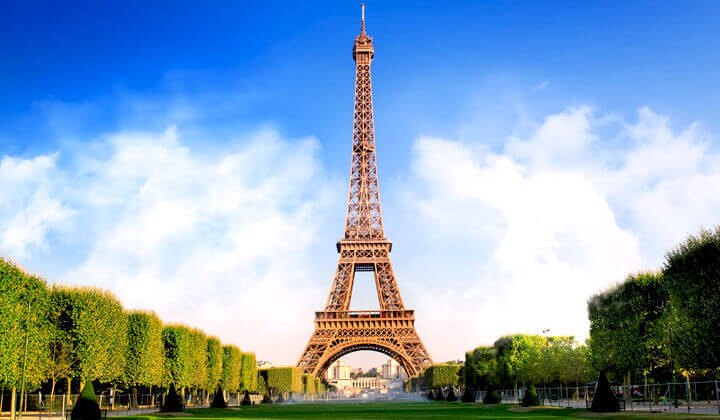 A fantastical love affair with France

Fulfil all your French sojourn dreams with Dook's specialised Travel Packages

France...ah, so chic and beautiful! There is simply no place like it. Timeless, romantic, elegant and endlessly charming, France, one of the largest countries in Europe, continues to be the world's most popular tourist destination to date. Snuggled in the western part of Europe, this incredibly beautiful country holds some of the greatest treasure troves. There isn't a single traveller in the world that can resist the temptation of France and for all good reasons! Whether you are cycling along the green vistas or taking the scenic roads leading to the Mont Blanc, sipping the lavish wine in the sun-drenched vineyards of Bordeaux, wandering around the streets of Paris while doing binge shopping and watching the Eiffel Tower in awe, beach hopping in Nice, relishing the French meals in Lyon, listening to the soothing breeze in the lavender fields of Provence or just wandering around everywhere in between, an experience-filled France Tour is always a great idea.

Unquestionably a top choice for every traveller's bucket list ever, France is all about enjoying its comforting pleasures that include food and wine, art and architecture, nature and culture and a dash of contemporary finesse. Therefore, falling instantly in love with the country is natural! Starting with art being the country's vital focus, writers, artists, journalists, photographers, dancers and musicians have found inspiration in Paris for centuries while the country has inspired the likes of brilliant writers like Ernest Hemingway and James Joyce. The Louvre Museum, as an exemplary example of art on display, has a long and sorted history. This masterpiece coupled with the sheer beauty and agreeable climate, make France a popular choice. For those wanting to explore the beaches, the French Riviera and the island of Corsica offer the best of beach fun and not to forget a rich food and wine culture that labels the country as 'world's food capital'. France also has a rich architectural heritage and because of its diversity, over 37 sites are classified as UNESCO World Heritage Sites including the renowned Palace of Versailles which attracts over 10 million visitors per year. Other historic marvels include Notre Dame Cathedral, Sacre-Coeur, Old Port of Marseille and more.

Whatever your pleasure is- history, food or art, you don't have to plan your entire trip. Instead, let Dook take you on an amazing France tour by the hand and we can assuredly say- 'You'll fall in love' with the country thereafter.

We, at Dook, have countless France Holiday Packages already set up for you! Have a look at our popular itinerary here.

Capital: Paris
Languages: French, English, Spanish
Currency: Euro
Driving Side: Right
Best Time to Travel: During the spring months i.e. between April and June, or autumn which is from September to November.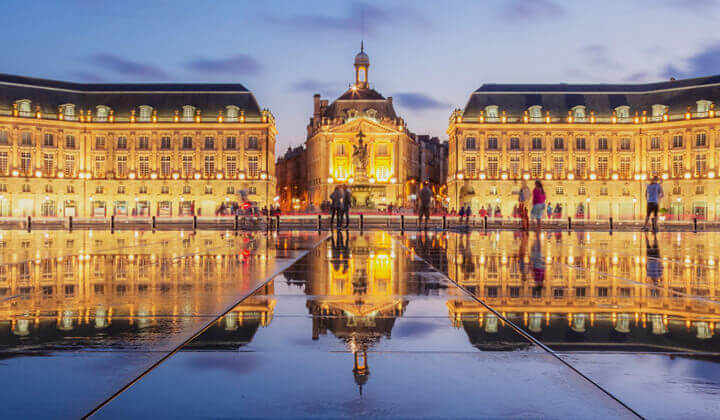 Explore France:

France, a country that diffuses utmost love into life and its romantic and elegant cities are the living testimony. It is no wonder why the visitors here easily get lost in the sounds of beautiful music, magnificent natural sights, the soaring peaks of the Alps and the irresistible smells of fantastic French food. Mostly known for its capital city Paris worldwide, France continues to be the most visited country in the world where travellers in millions flock from all over the world to experience something exceptional, something that is never seen before.

You can book your specialised France Tour Packages with Dook, including the ones packing your days with trips to the iconic sights in Paris. Whether you start off your journey at the Louvre, the Eiffel Tower or Disneyland, it is always great to end your visit in Paris with a boat cruise along the Seine at night. Also, if you've been to Paris before or you're keen to explore beyond the capital, head out to the other enchanting cities, explore their castles and galleries, walk along the glamorous azure coastline of the French Riviera where you can book a stay at the lavish resorts or explore coastal villages or jump out on the wintery slopes for skiing or explore the pebbly beaches of Nice. France's diversity doesn't stop there, as the chateaux and vineyards of Bordeaux are another reason to visit this European marvel and with Dook as your travel buddy, you can experience all this and more…

With thoughts of your next holiday already dominating your mind with ideas, it's time to find out why the cities of France are just perfect for your much-needed break!

1. PARIS: the love at first sight

"She's a city for all the senses, for artists and writers and musicians and dreamers, for fantasies, for long walks and wine and lovers and, yes, for mysteries." Is there any place in the world more iconic than Paris? We don't think so and you would agree too! Its romantic image, extraordinary monuments, modish bridges and sidewalk cafes have inspired countless authors, filmmakers and travellers over the years, making the city a huge draw for visitors.

When we look for the best places to visit in France, Paris pops up on the very top of our Google searches and for a good reason. It is the most visited city in Europe and travelling to this incredible corner of the world is not like a usual holiday with friends and family. The experience is like a pure seduction to the senses, a feeling of being taken back to the fairytale backdrops as the visually attractive Paris Attractions sprinkled across the region cast a lasting spell and leave you enchanted. With an abundance of incredible history and architecture, art and matchless cuisines, Paris makes you fall head over heels in love with it, just at the very first glimpse. Your love affair with this charming city usually begins with the signature Eiffel Tower and will continue till you sit down at the sun-lit café terraces of Boulevard Saint-Germain, visit the Louvre Museum, feel the sights and sounds around the Seine River, take in the magnificence of Notre-Dame Cathedral and keep you shopping spirits high at Champs-Élysées. Whether you have a week or a month to spend in Paris, the travel experience here every single day is extraordinarily rewarding.

With Dook, you can choose out of a variety of specialised France Holiday Packages that include the top attractions of Paris and your tour can be combined with other European countries. See one of our best-selling France Packages.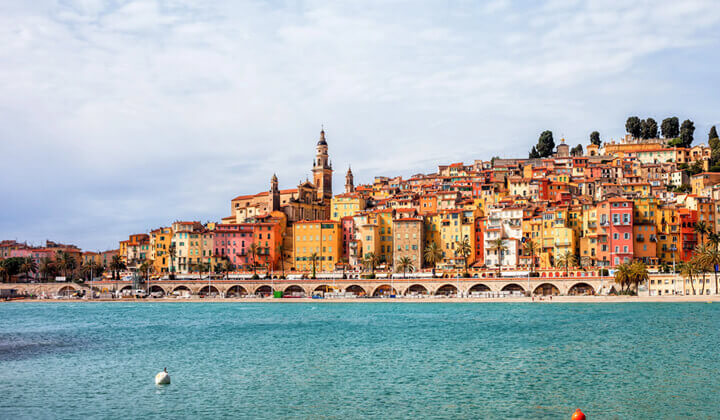 2. BORDEAUX: 'wine'ing & shining

Once called the 'Sleeping Beauty of France' or 'Port of the Moon', the city of Bordeaux has today gained much appreciation and attention from visitors worldwide. What really makes Bordeaux stand out as another major French city is its fantastic visual treats, which can be experienced through its idyllic location on the Garonne River, its wealth of architectural treasures, its 19th-century colossal mansions standing next to magnificent palaces and the unmissable views from Pont de Pierre. Thanks to its rich cultural heritage and the historic monuments intriguingly present almost everywhere, the city has been in scripted as a UNESCO World Heritage Site but also proudly thrives along with its bold modernism and the wine culture that has made it a key tourist destination apart from Paris. Unsurprisingly, whoever visits here, can boast of actually visiting the home of one of the finest wines in the world. No wonder, with 60 appellations and 7000 winemakers, the city is famed to have the oldest vineyards and top-notch wine labels. So whenever visiting the city, make sure you finish off your tour with a glass of fine Bordeaux – sheer bliss, isn't it?

Another reason to love this city is its glittering gem - The Miroir d'Eau which is the world's largest reflecting pool located in front of Place de la Bourse. It is particularly popular amongst locals during the hot summer months and the most visited attraction in the city.

3. FRENCH RIVIERA (OR COTE D'AZUR): the idyllic 'coast of blue'

There are quite a few destinations that bring together both the legendary cities and quaint villages in such a small area and the French Riviera is surely one of them! Its other name Cote d'Azur translates to "Coast of Blue," taking its title from the deep blue colour of the Mediterranean Sea. The French Riviera stretches along the sea, stylishly adorning the strip of the coastline which encompasses colourful homes and various beaches and these contrast beautifully with the city's blue skyline. This coastline also offers access to the popular vacation towns and cities like Nice, Cannes, Saint-Tropez, Monaco, Menton and many others that only add to the uniqueness of the Côte d'Azur. Precisely, it is here where you truly get the real feel of being on a 'sun, sea, serenity' vacation and see the culture, art and peace harmoniously blending in an exceptional natural setting.

Whether it's the world-famous Cannes Festival, the seductive appeal of the resorts and high-end restaurants in Saint Tropez, Monaco's matchless beauty or the hip cool character of Nice, its beaches and boulevards, you are in for a real summer treat when you vacation in this glamorous traveller-friendly destination.

4. MARSEILLE: where the cultures and moods coexist seamlessly

Not just one of France's oldest cities but also a multicultural destination with a unique identity, Marseille is indeed another shimmering jewel of the country. Once seen as a dirty city with low to no surge in tourism lacking the glamour of St. Tropez, Marseille's cultural confidence blossomed a few years back and the city was given the label of European Capital of Culture. With a rich and flavourful history, its multiethnic heritage, the city appeals to the visitors with its authentic tourist experiences including the cultural centres, a busy harbour with yachts and fishing boats, red-tile roofed houses, traditional Arab souks and a distinctly Mediterranean ambience. While the cobbled and colourful streets of the ancient Le Panier give a feel of what's life like in the rustic corners of France, Marseille's thumping heart, the vibrant Vieux Port (old port) stands cheek by jowl with the harbour surrounded by deep-blue waters giving you a feel of an unhurried vacation in Greece.

Visitors here are also lured by the history which is apparent in its Old Chateau d'If Fort standing proudly at the water's edge and its cathedrals that look down over the city square. Additionally, you can always count on good day trips from Marseille to Calanques National Park, known for its picturesque beauty and to Cassis which is a charming fishing village known for beaches and small-town vibes.

Top Bucket List Experiences in France:

1. Visit the Paris' Classics- Louvre, Eiffel Tower & Disneyland

No France Tour ever seems reasonable without including the trips to the most iconic sites of Paris. One of the central highlights of the city is the Louvre Museum that lures visitors with its brilliant impressionist art collections and extensive galleries. The Eiffel Tower, on the other hand, is an impressive symbol of love standing tall amidst the city, piercing the skyline and is a must-see on every bucket list. And if you are travelling with your kids, do add Disneyland Paris to your schedule and we guarantee that you'll have a trip of a lifetime!

2. Shop like a Pro in Paris

Always at the forefront of international trends, Paris' shopping experience is nothing less than elegant, classy and exceptional. Where should you go? Rue de Rivoli and Champs Elysees are the best streets to style up yourself. From chic designer boutiques, luxury brand outlets, vintage shops, flagship haute couture stores to fragrant wine shops and flea markets, you can shop anything from anywhere in the capital and the experience is truly rewarding. There's room for all budgets, too- so ready to stock up your shopping bags and make your friends burn with envy?

3. Soak up the beauty of Lavender Fields in Provence

If your idea of adding a tinge of calmness to your vacation centres on the sheer scenic beauty of the rustic countryside, you must visit Provence. The words 'Provence' and 'Lavender' have now become so synonymous with each other that you can hardly mention one without the other and that is the reason why the picturesque Lavender Fields of this region very much became a tourist attraction in its own right. These rows of lavender and their delicate fragrances pepper the landscape every summer transforming it into a beautiful patchwork of purple hues.

4. Visit the staggeringly beautiful Mont-Saint-Michel in Normandy

Counted amongst the country's most spectacular sights, the magical island in Normandy called Mont-Saint-Michel is topped by a gravity-defying abbey and is definitely a worth visiting attraction. Now a UNESCO World Heritage Site, this holy island was once a major pilgrimage destination in Europe. While its location on the top of a hill with the abbey that stretches towards the sky is simply breathtaking, the scenic drive to Normandy alone is worth the visit. What is more interesting is that you can also book a special horse-drawn carriage (maringote) so that you take in the beauty of Mont-Saint-Michel as you approach.

5. Grab a chance to dine on French specialities

France is certainly, undividable from its well-known gastronomic traditions and the possibilities to dine on French specialities, even the clichéd snails, the delectable Chicken Confit or the bistro Steak Frites are no doubt a major part of what attracts visitors to the country. Before leaving, do try the authentic traditional and local foods of France including croissants, baguettes to over 400 varieties of cheese to choose from. Once you indulge yourself completely in French food, your culinary journey will be phenomenal.

6. Go on wine discoveries in Bordeaux

No French meal is ever complete without a few glasses of 'vin' and this has become a particular reason why the country's vast array of home-produced wines and the classic vineyards draw around 24 million foreign tourists who love to visit Bordeaux and France's other wine regions. However, having a glass of Bordeaux is an experience next to none. The vineyards of Bordeaux are the largest in the world with a rich diversity of wines ranging from the reds, dry or sweet whites, rosés, light reds and sparkling whites. The winegrowers here open up their vineyards for wine tastings, various courses and cultural and gourmet discoveries.

7. Spend a lavish vacation in Saint Tropez

A renowned beach-holiday destination today was once a humble fishing village, Saint-Tropez easily lures its visitors with its lush Mediterranean scenery. While many like to walk down the cobblestone streets and visit shady squares of the town, the others are enticed by fancy restaurants and fashion boutiques. For tourists seeking delight in the old-town life, the Vieux Port is a great spot to soak up the ambience so choose a nice outdoor café terrace to sit in and see the locals rushing up and down the streets. The indulgence seekers jet-set in their luxury yachts and make their way to lavish lodgings.

8. Walk around the famous Promenade des Anglais street in Nice

Though the tiny city of Nice is famous for its beaches, pleasant weather and delightful Mediterranean character, the Promenade des Anglais, a gorgeous pedestrian area, takes the lead. This famous street area attracts the crowd from far and wide for its Art Deco resort hotel, a 19th-century aristocratic mansion and fine dining. Apart from this, the visitors here enjoy cycling along the promenade, rollerblading and strolling along the sightseeing attractions while they thoroughly enjoy sunbathing on the nearby beaches.

Plan an unforgettable French Sojourn with Dook's France Holiday Packages

Have we convinced you yet about France being the top choice for your next vacation? If we have and you want to know more about how to explore this wonderful country, get in touch with us to know more about our specialised France Tour Packages from India. We can help you design your very own vacation itinerary, customised specifically to your tastes.