Top Madrid Tour Packages
Our handpicked tours take you to the top sights of Madrid and help you build memories of a lifetime. Our Madrid Tour Packages are crafted carefully keeping in mind your comfort and safety. Tapping on the tours below will give you further details about the packages.
Things to know about Madrid (Spain)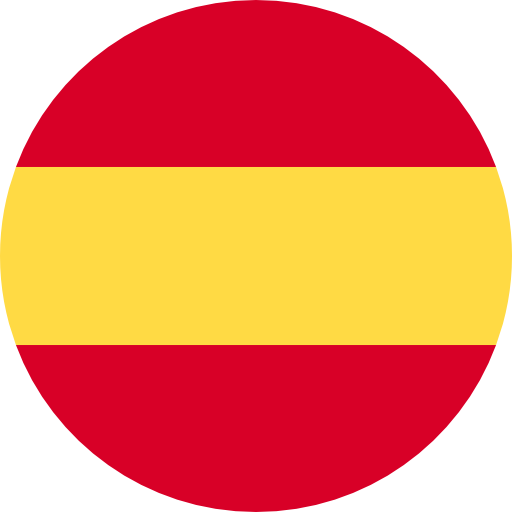 Madrid promises a fabulous holiday as you feast on churros, browse the opulent interiors of Palaces, watch a fierce bullfight and dance the Flamenco.
Hala Madrid... y nada mas! The famous anthem of Real Madrid comes to mind when one thinks of the city. Madrid is a beautiful combination of old and new, with cobbled streets lined with glamorous Jazz bars and fans religiously following both bullfights and football. You will not have a boring moment in Madrid!
Airports
Adolfo Suarez Madrid-Barajas Airport, Madrid / Getafe, Madrid-Torrejon Airport, Madrid / Cuatro Vientos
Best time to visit
Sep-Nov
Climate Types
Mediterranean
Experiences in Madrid
Madrid is a traveller's dream. Those passionate about food would enjoy going on a delicious quest around town to find the best churros and Tapas. On the other hand, Art lovers and history enthusiasts can spend their holiday walking around medieval squares and stunning palaces. In the evenings, get ready to paint the town red as the city has a lively nightlife with scores of bars and pubs everywhere you go. Book a tour with Dook today to enjoy a memorable holiday in Madrid.
Top Attractions in Madrid
Dook promises an exciting holiday in Madrid as you go on food tours around the city to find the best Churros, admire centuries old architecture, and dance the flamenco at night.
Plan A Trip To Madrid
Travel to Madrid: Book a tour with Dook today
Madrid is a traveler's dream with its charming city center, magnificent palaces, stunning plazas and bustling markets. The city is fun, lively and exciting. On landing in Madrid, first make your way to the Gorgeous brick red and white Mayor plaza. While all the buildings in the square are red and white, however, one building stands out as it is covered in gorgeous paintings. There are several nice cozy cafes around the square where you can grab a cup of coffee before heading to the next sight on your itinerary. This place looks beautiful in photos so don't forget to click a picture or two for your Instagram account.
Next, head to the Plaza de la Villa which was the main city square in medieval times. There is a stark difference that you will notice between Plaza De La villa and Mayor Plaza, as the former is more brick and stone and has a distinct old world look about it. Even the doors around this square promise to take you back in time with their strikingly ornate structures. Some of the historical buildings that you see here are the oldest in Madrid.
From hereon, go to the Mercado de San Miguel to feast your senses on some great food. The stalls at this market sell fresh produce, wine, sangria, beer, snacks and dessert. For a glimpse into Spain's glorious past, visit The Royal palace of Madrid. Built in Baroque style, this stunning palace is known to have more than 1000 rooms. A small entry fee will take you inside this grand building built in the 18th century. The interiors of the grand building will leave you awe-struck with its painted ceilings, intricately woven carpets, classic paintings, huge crystal chandeliers and wall tapestries. Once you have had your fill of the interiors, walk outside to the beautifully curated Sabatini gardens and take a long stroll around the gardens.
A lesson in history and international cooperation that you must take on your trip is by visiting the Temple of Debod. The Temple was originally built in Egypt. Owing to the construction of a dam and the danger it posed to the Abu Simbel temples in Egypt, Spain played an active role in conservation of the aforementioned monuments. As a mark of gratitude, the Temple of Debod was gifted to Spain by the Egyptian state in 1968.
After a long day of sightseeing, get ready to unwind at the Parque del Buen Retiro, a popular public park of Madrid. This park is a good escape from the hustle bustle of the city with its lush greenery, lovely sculptures, big ponds, paddling of ducks and the Crystal Palace. The crystal palace is this huge ballroom-like structure made of Glass and Iron. This see-through building is used exclusively as a gallery for exhibits and is possibly the most beautiful and unusual gallery you have ever seen.
As your trip nears its end, go on a shopping spree at the Elrastro Street market. The market is busy and lively with musicians playing in the background as you shop for handmade souvenirs and throng the quaint antique shops.
Dook International has designed several Madrid Holiday Packages which have been a resounding success with our customers. These tour packages promise a good time as our well-researched and popular itineraries take you to all the top sights of the city. Let Dook Travels be your travel guide on your journey through Madrid.
Explore More: Attractions in Spain

Book Package: Spain Tour Package