Shopping in Armenia: All the Unique Things You Can't Miss in Yerevan
No trip is complete without shopping. You want to bring something back with you from your trip that you can keep in your home, use personally and/or gift somebody. Everywhere in the world, local markets and urban shopping centers are the attraction points for the locals and foreign visitors. Armenia is not an exception. Armenia is one of the emerging travel destinations in the Caucasus region in Eurasia. Armenia is known for rich cultural heritage which is visible in many souvenir items that you see being sold in Armenia. You can buy some or all of them as you wish to. So, what are these special items in Armenia you must at least see for yourself from local markets, superstores and in big malls? So, what and where can you shop in Armenia? Well, we are giving you a list of places with items that you can buy from those shopping places.
1. Buy Fashion Brands in Yerevan Malls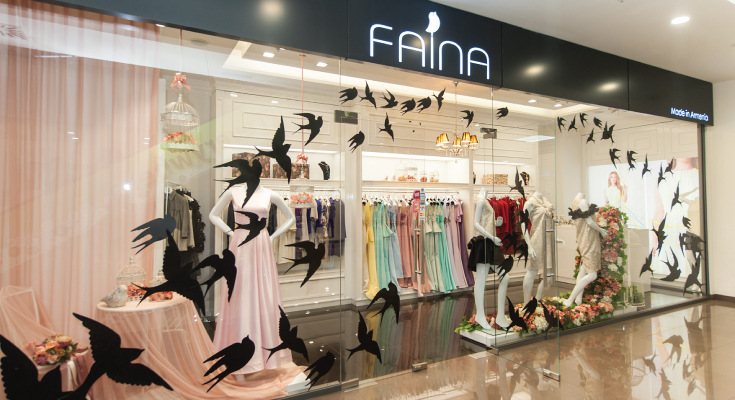 If you are looking to buy Armenian fashion brands, the capital city Yerevan is the place. You have popular Yerevan mall, Rossia mall, Dalma Garden mall, Rio mall, and Metronome shopping center. Yerevan Mall is a cool place to shop for national and international fashion brands such as Zara. The mall has more than 150 brand's stores.
2. Jewelry from Local Markets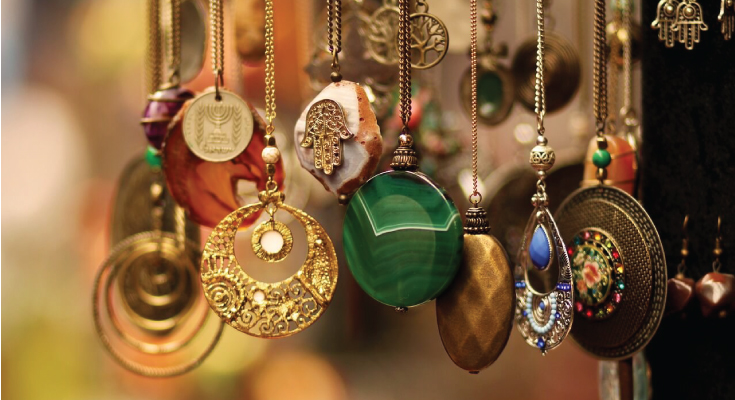 Armenian jewelry is highly bought souvenir by the locals and foreign visitors. Traditional Armenian jewelry features Armenian symbols which look quite good and also they will always remind you that once you were in Armenia and bought these items. You can also buy them for your loved ones.
3. Souvenirs from Local Market Vernissage in Yerevan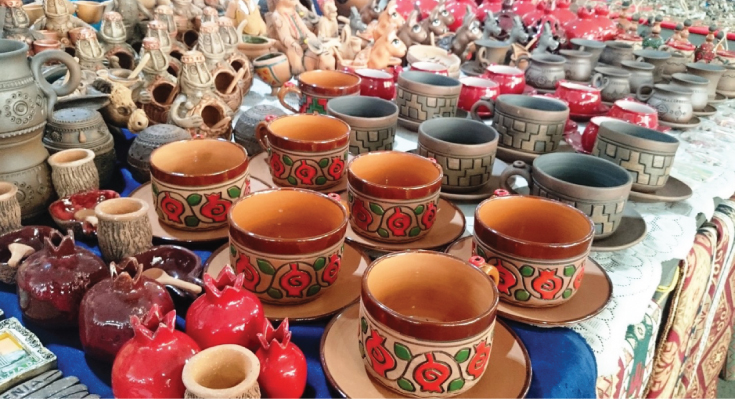 What you must buy from Yerevan are its souvenirs that you can keep at your home and gift to your loved ones. You must go to open-air Vernissage weekend market to buy souvenirs, traditional locally handmade items such as dolls, pots, ceramics, etc., Armenian national musical instruments, gold and silver jewelry, rugs and other cultural items.
4. Souvenirs Made from Pomegranate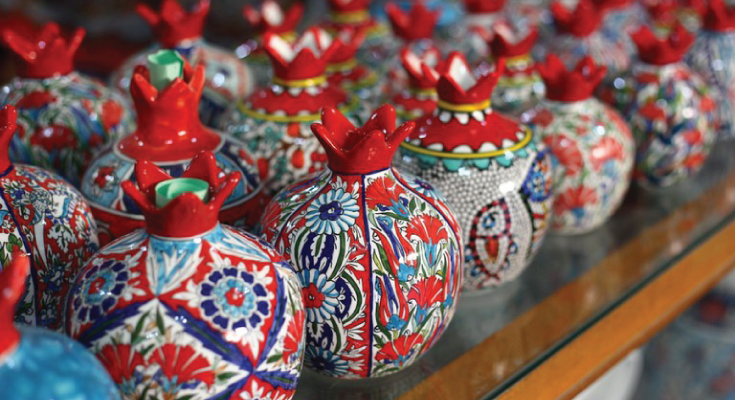 Pomegranate is a part of Armenian culture where it meant prosperity. So, this continued for generations as people put the highest regard for Pomegranate and this is visible in Pomegranate themed items made by Armenians for home decoration, ornaments, daily wears which you can buy and bring back home from your Armenia Tour.
5. Soviet Coins and Medallions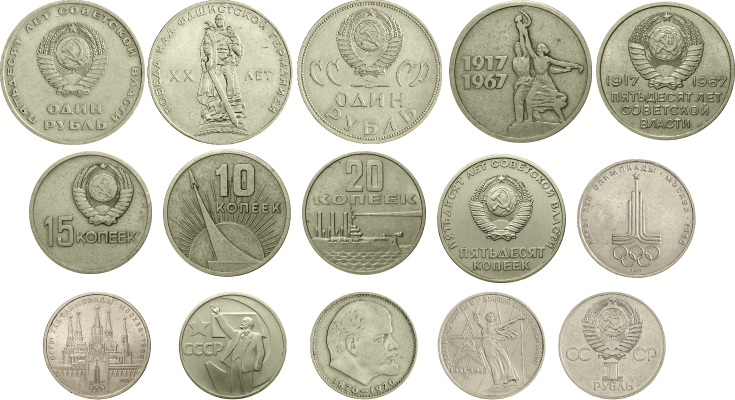 If you like historical figures and love to collect them, you can buy these medallions which have the image of 'Tigran the Great'. Tigran the great was the great Armenian king who during his reign from 95-55 BC made Armenia the strongest nation in the Roman east. So, you can buy the medallions with the king's figure on it if you like to collect historical significant items. Similarly, you can buy Soviet coins minted during 1965 and 1991. These coins have USSR emblem on one side and the Mt. Ararat in the background on the other side.
6. Rugs and Carpets in Yerevan from Vernissage Market and Other Local Shops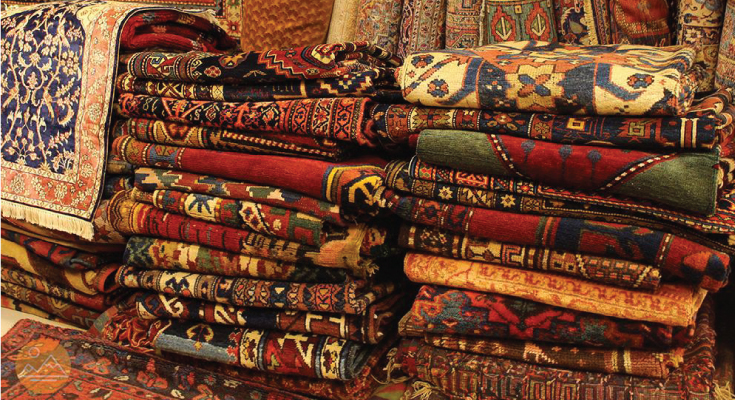 Armenian carpets are the famous world over. There is even a Megerian Carpet Museum in Yerevan where one can see and learn hundreds of new and antique handmade carpets making the process. During the weekend the Vernissage market is a great place to buy carpets of various shapes, colors and sizes. Because these carpets are generally heavy and so the visitors would require extra space in their luggage but you may find it worth to buy them.
7. Dried Fruits from Local Markets or Superstores
Dried fruits are quite a common item found in each home here. Armenians use dried fruits as snacks or as ingredients for cooking other food items. You will find dried apricots, peaches, plums, grapes, and other fruits. You can easily buy them local stores or superstores anywhere in Yerevan and other parts of Armenia. G.U.M market in Yerevan is a good place to buy dried fruits from.
8. Fruit Leathers in Armenian Markets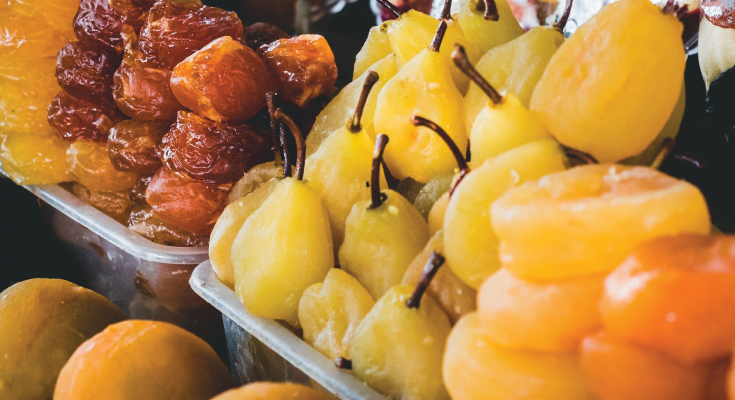 On your Armenian Tour, you will find that fruit leathers are as popular as dried fruits. So, you will also have the urge to buy them. Fruit leather is in sheet form that is made after beating dried fruits and these fruit leathers can be eaten alone or they can be wrapped around other snacks. You can taste these in Armenia's local markets and also buy some to take back home.
9. Fruit Wine from the Ararat Plains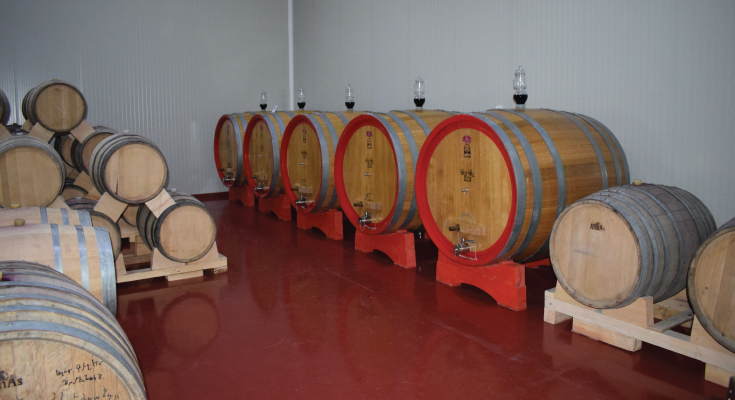 Wine lovers can look to add a bottle or two in their bar cabinet at home and let it age. You can also gift them to someone back home. Armenian fruit wines are quite popular. They are made of the highest quality grapes, pomegranate, cherry, apricot, blackberry, and other fruits. Some of the popular fruit wine brands in Armenia are Zorah Karasi, Ararat Dvin Brandy, H2O Vodka, Yerevantsi, Vivat Armenia and Hayq, and Khoran.
10. Armenian Cognac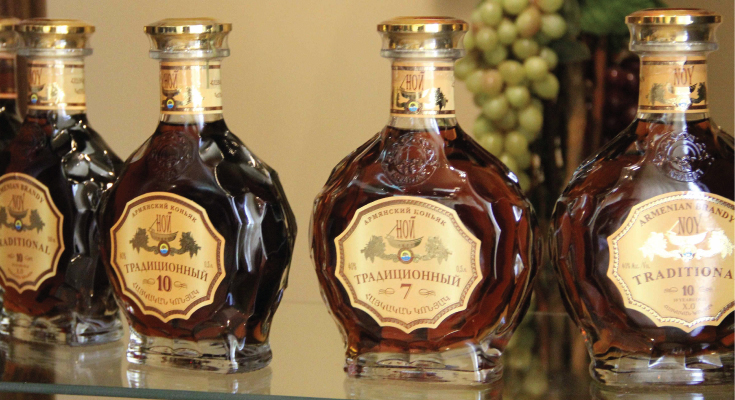 For brandy lovers, Armenian cognac is a must buy thing from Armenia. Armenia cognac is now preferred over the fine quality cognac from France. One can simply buy a small bottle to save space in the luggage and bring back the best cognac from Armenia.
11. Kachkar - Armenian Cross-stone in Yerevan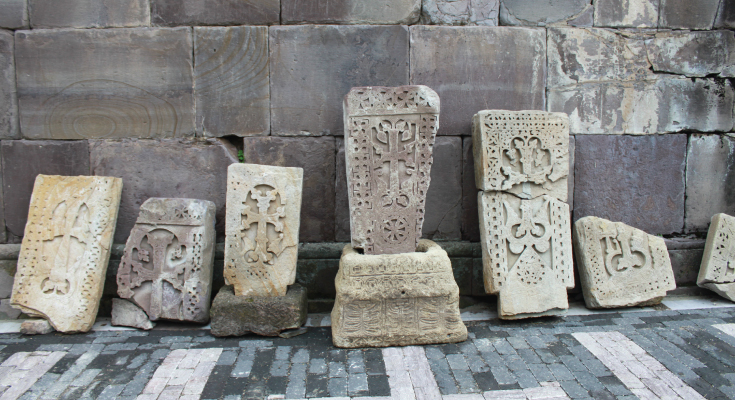 Kachkars, also known as an Armenian cross-stone is a part of the cultural heritage of Armenia and a characteristic of Medieval Christian Armenian art. Even today hundreds of Kachkars are created in Armenia. You can watch Kachkars being carved in Yerevan at a traditional stonemason yard in Aram. You can also see them in monasteries of medieval times. And if you want to buy Kachkar- a carved stele as a gift item in Yerevan and other places, you can buy them especially if you love historical arts.
12. Cosmetics in Yerevan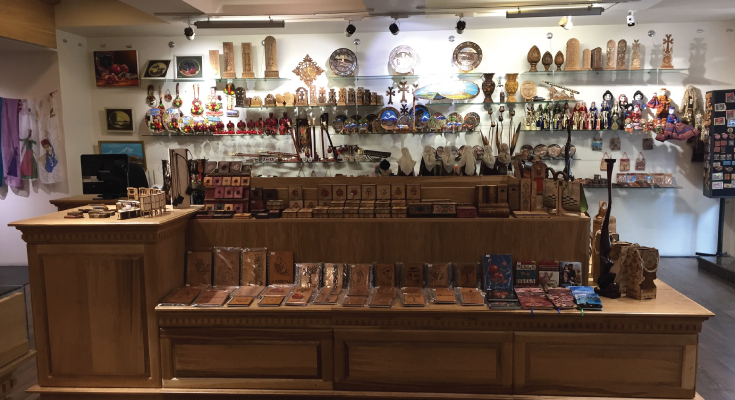 If you want to pick body care products made from hand-harvested ingredients such as tarragon, thyme, apricot and beeswax, local essential oils, and aromatherapy inspired formula you can choose to visit Nairian store in Yerevan. You can buy a cleanser, rose water, and toner for all skin types, night serum and other skincare products from here in Yerevan, Armenia.
These are only some top items that you are highly recommended to shop in Armenia. But when you are there you can dig deep and buy more items from there which may not be on your list as of now.
Read More: