Top Zurich Tour Packages
Our handpicked tours take you to the top sights of Zurich and help you build memories of a lifetime. Our Zurich Tour Packages are crafted carefully keeping in mind your comfort and safety. Tapping on the tours below will give you further details about the packages.
Things to know about Zurich (Switzerland)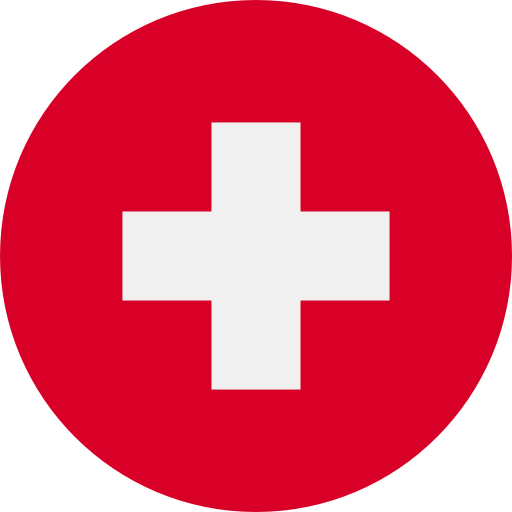 Zurich promises a fun holiday as you explore it's charming medieval old town, hike in the mountains, cruise on the river and overindulge on chocolate.
While Zurich has always been in the news for its thriving banking industry, however, not many know that the city is a classic European town with cobbled streets, beautiful public parks and gorgeous lakes. The city has a lot going for it as a tourist destination whether it is its twinkling nightlife or the hundreds of swiss chocolate shops selling world famous chocolate.
Best time to visit
Jun-Aug
Experiences in Zurich
Zurich is a traveller's dream Those passionate about food would enjoy going on a delicious quest around town to find the best Swiss Chocolate and fondue in Zurich. While Nature Enthusiasts will spend their holiday joyously hiking in the mountains or sledding down trekking trails during winters. In the evenings, get ready to paint the town red as the city has a lively nightlife that goes on till the wee hours of the morning. Book a tour with Dook today to enjoy a memorable holiday in Zurich.
Top Attractions in Zurich
Dook promises an indulgent holiday in Zurich as you go on food tours around the city, hike in the mountains, sail to nearby towns on a river cruise , and dance the night away at one of its many hip clubs.
Plan A Trip To Zurich
Travel to Zurich: Book a tour with Dook today
While Zurich is a cosmopolitan city, at its core it retains the beauty and quaintness of a typical European town. The surrounding natural beauty only adds to the city's ethereal charm. However, before you strike out Zurich as just another pretty European city, let us tell you that it has a crazy nightlife too, over and above everything.
A good place to start exploring the city is from its Old Town. This part of town has beautiful cobbled streets, cozy restaurants, aromatic bakeries and buildings dating back centuries. A walk in the old town will take you back in time when Zurich was a charming old medieval town and not the global financial center that it is today. This old town area is also home to some famous historical landmarks, of which Fraumunster Church and Grossmunster Church are particularly popular with tourists. The Fraumunster Church, built on the remains of a former abbey for aristocratic women, has beautiful stained glass windows that depict biblical stories. While the Grossmunster church's Southern tower offers sweeping views of the city.
Another great way to start your trip, especially if you are a nature enthusiast, is by hiking in the Uetliberg mountain. There are plenty of hiking trails in the mountain, while during winters the same trails are used for sledging. More than anything, the hike is definitely worth the stunning panoramic views it offers of the lake and the city.
To indulge in some people-watching, head to the famous Lake Zurich where locals come to walk and run everyday. You can also take a ferry to the nearby town of Rapperswil and enjoy a day trip there.
Zurich is blessed with nature and as you explore the city, you will find public parks everywhere. One such park-cum-nursery that you must visit is Stadtgaertnerei. This municipal nursery has beautiful gardens and an aviary with more than 17 species of tropical birds. As dusk falls, get ready to experience Zurich's scintillating nightlife. There are plenty of pubs and bars to choose from but these few names should make it to the top of your list - Mascotte, Supermarket, Alice Choo, Aura and Kaufleuten.
Now comes the all important question of what does Zurich have in store for foodies. No trip to Zurich can be complete without going on a chocolate tour around the city. You will be spoiled for choice when it comes to sampling swiss chocolate as there will be numerous chocolatiers and confectionery stores to choose from. If you are looking for world-renowned chocolate shops then visit these five - Confiserie Teuscher, Max Chocolatier, Honold Confiserie, Sprüngli and Vollenweider. Another Swiss speciality is the Cheese Fondue. Chässtube Rehalp, Baracca Zermatt and Le Dézaley serve the best fondue in town.
To take home memories of this fabulous city, you can buy any of these souvenirs for your home, family and friends - Cheese fondue sets , watches, swiss chocolate, Heidi books, Swiss knife, Cuckoo clock and cheese. There are several stores which stock memorabilia at affordable prices - Teddy's souvenir shop, Rosenhof Market, and Flea Market Bürkliplatz.
Dook International has designed several Zurich Holiday Packages which have been a resounding success with our customers. These tour packages promise a good time as our well-researched and popular itineraries take you to all the top sights of the city. Let Dook Travels be your travel guide on your journey through Zurich.
Explore More: Attractions in Switzerland

Book Package: Switzerland Tour Package