Top Munich Tour Packages
Munich city situated in Germany is a magical place. This Bavarian city is home to incredible architecture, an unbelievable selection of museums and cultural institutions, and some of the best foods in the world. When you tour with Dook Travels' Top-rated Munich Tour Packages, you will have access to our world-class services and facilities so that you can explore Munich at your own pace and space. We, at Dook, will take care of everything from booking your flights to arranging a driver to escort when you arrive. You'll also enjoy all the comforts of home with our great hotel accommodations and first-class dining options. Whether you're looking for a romantic escape or a family respite, we are here always to help!

Things to know about Munich (Germany)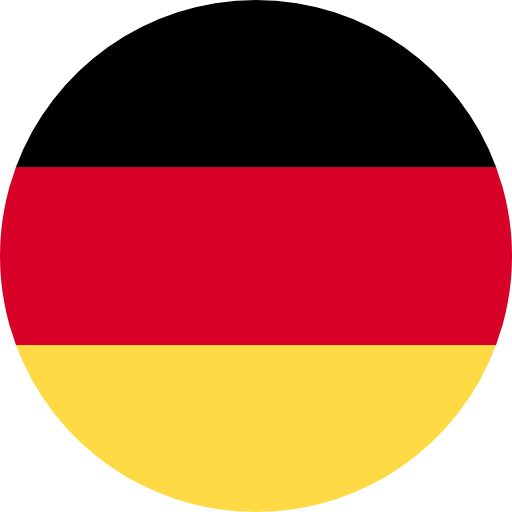 Munich is the capital of Bavaria and home to the world's largest beer festival, Oktoberfest. It also has a lot of other things to offer, like architecture dating back to medieval times and a public library that's been around since 1852! Munich is known for its local food, including schnitzel and wurst. You can even get Munich-style beer here! Known for its beer culture, many different types of beers are brewed in Munich. Some of the most popular are Löwenbräu, Hofbräu, Augustiner, Hacker-Pschorr, Spaten, and Paulaner. Also, the city is known for its incredible architecture and stunning parks. It also has a lot of great shopping and dining options for visitors. Munich is a city of culture and history, with a vibrant nightlife and world-class art that you will get to experience with our Munich Packages. Its home to one of the largest car brands, BMW.

Airports
Fuerstenfeldbruck Air Base, Munich International Airport, Oberpfaffenhofen
Best time to visit
Mar-May
Climate Types
Continental
Experiences in Munich
Whether you're a seasoned tourist or just a novice, Munich is an experience like none other. Munich is a city that has it all: history, culture, nightlife, and even a little bit of old-world charm. The city is home to several museums, which you can explore with our Munich Holiday Packages. It includes the Deutsches Museum, which focuses on science and technology from the 19th century to the present day and the Alte Pinakothek, which houses paintings from the Renaissance period through modern times. The Old Town Hall and Hofbrauhaus are two of Munich's most famous landmarks. If you want something quick and easy, head down towards the river - it's full of cafes and bars where you can get a delicious bite without breaking your budget.

Top Attractions in Munich
If you're looking for a place to visit in Germany, Munich is a great option. It's one of the most beautiful cities in Europe along with rich history with the English Garden dating back to 1789. There are plenty of museums, parks and gardens here to keep you busy while you're there and with our Munich Tour Packages, it's hassle-free! The Hofbrauhaus is one of the world's largest beer halls and has been around since 1540. It's also home to Oktoberfest, which takes place every year in September. For those who want to get out of the city center, there are several parks and markets that are perfect for relaxing and soaking up some sun or enjoying picnics with friends like Victuals Market, Olympiapark München, Hellabrunn Zoo, to name a few!

Munich is a great place to visit, better if you plan your trip beforehand. There are so many places to see and things to do in Munich that it's easy to get overwhelmed by all the options. To help you out, we've put together this list of must-to-see attractions and things to do, eat and buy in Munich that will make your Munich Tour, the most memorable one.

Best Travel Experiences in Munich

Munich is a great place to travel with friends and family, especially if you're travelling during the summer months when the city is quieter. The place has a lot of great restaurants and bars that stay open late, so you can enjoy yourself until late at night! On your Munich Tour, you can expect some amazing nightlife.

If you're a big fan of beer, try to visit the Hofbrauhaus, which is located just outside the center of town. It's like going back in time. The food is delicious and traditional Bavarian fare is served there! Last but not the least, Munich offers some excellent shopping options for souvenirs. You'll find something for any budget at one of the many shops in this city.

Top Things to Do in Munich

Munich is a fantastic destination for someone looking to get out of the city and into nature. There are so many things you can do with our Munich Packages that will make your visit truly memorable.

First and foremost, take up our Munich Tour Packages and visit the central square, Marienplatz! Visit the Neues Rathaus (new town hall), Altes Rathaus (old town hall), Mariensäule (column to Virgin Mary) and Fischbrunnen (fountain).

Stroll around the English Garden! It has a lot of significant landmarks within itself that you can explore with our Munich Holiday Packages. Visit the Bavarian National Museum (exhibits medieval sculptures and tapestries), Bavarian State Archaeological Collection (prehistoric artefacts), Eisbachwelle and Chinesischen Turm (25 m tall Pagoda).

The Nymphenburg Palace and Gardens Central Pavilion and Marstall museum can never be missed! Likewise, the Königsbau (in front of the Max-Joseph-Platz), the Alte Residenz (overlooking Residenzstrasse) and the Festsaalbau (Banquet Hall) of Munich Residenz offer a sight to behold for both the tourists and locals alike.

Eat at a beer garden with our Munich Packages. Beer gardens are great places to relax and enjoy good food. They're open-air restaurants, usually located in the city centre, that feature live music and traditional German food and they make it easy to enjoy your drink while you dine. Some of the other prominent landmarks of the area are Theatine Church of St. Cajetan, Cuvilliés Theater, Michaelskirche, Frauenkirche, Asamkirche, Deutsches Museum, Hofgarten and Peterskirche to name a few!

If you are visiting during the summer you might miss out on Oktoberfest, but you can enjoy the summer Tollwood Festival held at Olympic Park with our Munich Holiday Packages. Next to it is the BMW Welt and BMW Museum. It is one of the most visited landmarks in the whole of Bavaria.

What to Eat in Munich?

If you're visiting Munich, you should definitely check out the food prospect! There are a tons of delicious options for any kind of palate. If you're in the mood for something sweet, try Donuts and Candies. They have a unique selection of cakes and desserts that are sure to impress. Famous sweet dishes that you can try in Munich are Glossy cakes and pastries from Maelu, head on to Froggy's Frozen Yogurt with our Munich Tour Packages and enjoy bubble waffle froyo cones, Unicorn cupcakes sold at Wir Machen Cupcakes are a must-to-try. Frozen yoghurt from I Love Leo and Rainbow Lattes from Bite Delite is worth-tasting on your Munich Tour and Bowls and Blenders's Açaí Bowl!

If you want something little different from your regular diet, the traditional Bavarian dishes of Munich are your best bet. Some of the popular traditional dishes of Munich are Weisswurst, Schweinshaxe, Pretzels, Spaetzle, Hendl, Fischbroetchen, Steckerlfisch, Obatzda, Knodel, Schnitzel, Sauerkraut (vegetarian), Prinzregententorte, Bavarian Soup, and Kniekuchle.

What to Buy in Munich?

Munich is a city that precipitates a total shopping vibe. There are lots of things to do here, but if you're looking for the best souvenirs or gifts for friends or family back home, we've got you covered. You can opt for a beer stein from the Hofbräuhaus (the most famous beer hall in Munich), Heilemann Chocolates, Dallmayr Coffee, Traditional "Tracht" Clothing and Accessories, Fine Scarves (Ludwig Beck), "Brotzeit" Marzipan Arrangement, Lebkuchenherzen (Gingerbread Hearts), Eilles Tea, FC Bayern München Jersey, Gummy Bears, Weisswursts in a Jar to Take Home, Hummel figurines, so on and so forth!

Best Tips for Travelers in Munich

Munich is a city that has been called the "heart of Germany" and the "cultural capital" of Germany. The reasons are not far to seek - the beautiful art and architecture, the incredible food and its rich history all make it a destination worth visiting. But if you're planning to travel to Munich, there are a few tips you really should know before you go.

Plan Your Trip: Before you go, make sure you have everything set up for your trip, with our Munich Packages you can skip this bit!

Don't Get Lost in Munich: Munich is a very large city and as such, it can be hard to get around. Make sure that if you're planning on exploring Munich's sights on foot or bike, you do so cautiously. The roads can be confusing and winding in some areas.

Bring Waterproof Gear: Because of its location near two rivers (the Isar and the Würm), Munich can get quite cold!

If you're looking for a vacation that's as epic as it is fun, Dook International's Munich Tour is for you. The Munich Tour Packages will take you to some of the city's most iconic sites and let you explore the city on your own terms. Dook International is a global travel company that offers a wide array of services and options for travelers. Whether you're looking for an exciting trip or a business trip, you will be able to find what you're looking for on our site. We have provided quality services to over five lakh tourists till date and will continue to do so in future!
Explore More: Attractions in Germany

Book Package: Germany Tour Package