Top Amsterdam Tour Packages
Our handpicked tours take you to the top sights of Amsterdam and help you build memories of a lifetime. Our packages are crafted carefully keeping in mind your comfort and safety. Tapping on the tours below will give you further details about the packages.
Things to know about Amsterdam (Netherlands)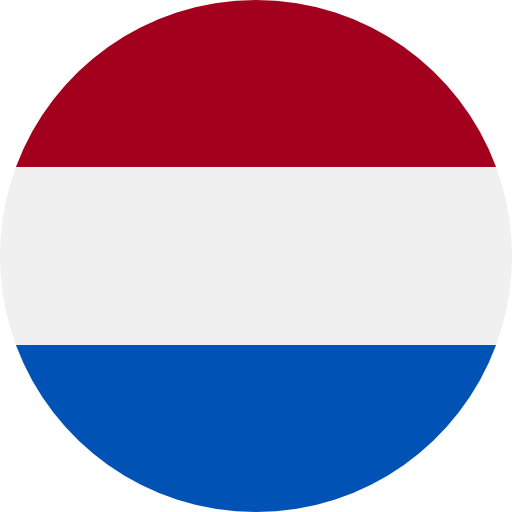 Amsterdam promises a leisurely trip as you sail and cycle around the city, throng its fascinating museums and paint the town red at night.
Amsterdam is a youthful city with plenty to do and see. The city has a fun vibe and looks pretty as a picture with its centuries old bridges and canals. Get ready to hire a bike and explore this incredible Dutch city.
Airports
Amsterdam Airport Schiphol, Hilversum Airport, Schiphol
Best time to visit
May-Aug
Climate Types
Humid Continental, Subpolar Oceanic
Experiences in Amsterdam
The best part about holidaying in Amsterdam is the variety of experiences on offer. Whether you are a foodie or just outdoorsy, you would not be disappointed either with the yummilicious Stroopwafel or with biking your way around the city.Whether you like museums or partying till wee hours, Amsterdam seeks to please you either way with its world-renowned museums and high-end dance clubs. So wait no further and book your holiday with Dook today!
Top Attractions in Amsterdam
Amsterdam is a wonderful city. It has a cool, casual vibe with biking lanes, huge public parks, interesting museums, quirky neighborhoods, quaint streets and a beautiful countryside. Book a tour with Dook today to enjoy a memorable holiday in Amsterdam.
Plan A Trip To Amsterdam
Travel to Amsterdam: Book a tour with Dook today
Amsterdam is a fun, contemporary city that has retained its postcard perfect appearance since the 17th century. As you wander across the city, you will be charmed by the centuries old canals and the adjacent rows of stately townhouses with ornate facades shadowing the canals. Naturally, one would want to start their tour of the city with a boat trip down one of these canals. While there are several canals to choose from, the most beautiful are Brouwersgracht and Bloemgracht.
Another interesting way to explore Amsterdam or even its countryside is to hire bikes and cycle your way around the city. Amsterdam has a fantastic eco-friendly biking culture and you will find more bikes than cars on the road. There are bike only lanes everywhere and even bike-specific traffic lights. The Amsterdam city bike tour will take you to all the fun spots like Jordaan quarter, the Anne Frank house, the Rijksmuseum, the Vondelpark, the "Skinny Bridge" and the Red Light District. While the countryside tour will take you to nearby villages with fields, sheep and windmills strewn about.
Amsterdam has some fabulous museums which will appeal to even those tourists who do not like museums. You could start with the Van Gogh Museum in Museumplein where hangs Van Gogh's masterpieces like Sunflowers, Almond Blossom, and his self-portrait among many others. Another great museum is Rijksmuseum where you can spend a whole day looking at the art.
Amsterdam has always been progressive and this progressionist thought process shows in the legalization of prostitution in the city. Prostitution is not just legalized but also unionzed and a big contributor to the city's tax collection. As you saunter around the Red Light District on a bustling evening, you will notice red tinted windows with ladies dressed provocatively to attract clients.However, beyond the red light district, Amsterdam looks romantic in the evenings with its bridges lit up with little yellow lights and the streets glowing with farm fuzzy light coming from the street lamps. If you are fond of partying and dancing, then head to the neighbourhoods of Rembrandtplein and Leidseplein which have plenty of pubs, dance clubs and casual clubs for you to paint the town red.
Another mark of the city's liberal outlook is the open consumption of Marijuana. The coffee shops around the city don't serve hot cuppas but different grades of Marijuana.
Now, coming to a more sombre tourist spot in the city is the Anne Frank House. During the peak of the Nazi persecution, the diarist Anne Frank hid in this 17th century canal house along with her family and another Jewish family. Sadly, Anne did not survive the war but the refuge house was converted into a writer's house and a biographical museum as a homage to the short life she lived.
Take a break from all the sightseeing in the beautiful Vondelpark located in the borough of Amsterdam-Zuid. The park is full of trees, great huge lawns, ponds and young and old people with pets. Use this break to do some people-watching or to simply take a quick nap as the afternoon wears on.
You will agree that souvenirs are a great way to keep memories alive of your favourite journeys. The best souvenirs to buy from Amsterdam are - Cheese, Puccini Chocolate Bonbons, Dutch Licorice, cheese slicers, Bike accessories like colorful seat covers, clogs, magnets and postcards.
Dook Travels has designed several Amsterdam Holiday Packages which have been a resounding success with our customers. These tour packages promise a good time as our well-researched and popular itineraries take you to all the top sights of the city. Let Dook Travels be your travel guide on your fun and spirited journey through Amsterdam.