20 Best Countries to Visit in Europe
Loaded with pretty places, lovely landscapes, impressive historical sights, cultural landmarks, and adrenaline adventures, Europe is a feast for an explorer. With numerous countries, miscellaneous people, diverse cultures, and varied languages, Europe has a myriad of contrasting spaces. Unquestionably, there are plenty of places to visit in Europe.

Every country is full of captivating cities, and those cities are filled with exceptional art & architecture, historic towns & beautiful countryside, and majestic mountains & alluring valleys. Not to forget the charming coastlines & postcard-perfect beaches, fascinating castles & awe-inspiring archaeological sites, and heavenly gastronomy & bustling nightlife, everything in Europe feels surreal.

With so many countries to visit in Europe, it can be hard for you to decide which one to explore first and which one to leave. Don't worry! We have curated a list of the best countries to visit in Europe to help you explore the treasures of this unmatched region.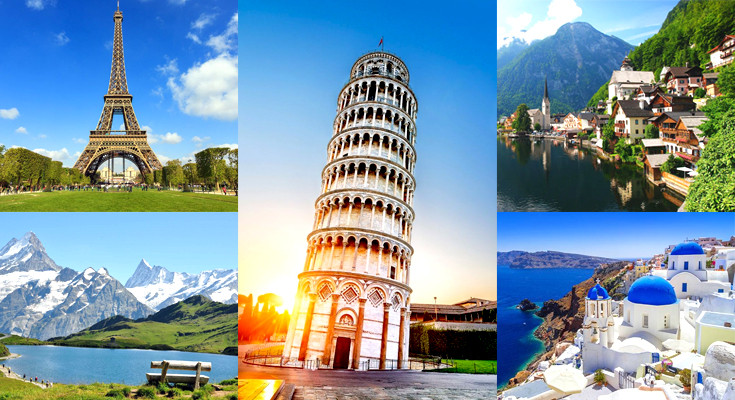 20 Charming Countries to Visit in Europe for a Satiating Vacation

This list will help you plan your Europe tour more precisely and accurately with the best countries to unearth.

1. Italy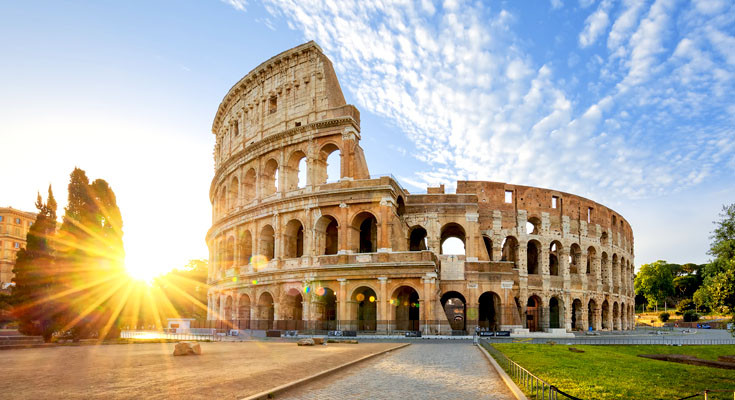 Italy is fascinating and unexceptional. From its mesmerizing cities to mouthwatering food, everything about Italy is unparalleled. You can visit famous landmarks, go for off-the-beaten places, or unearth the hidden gems in Italy. With a staggering array of things to see and adventures to follow, Italy tops every list of the best European countries to visit. Not just Europe, Italy is one of the best places to see in the world. Be it architecture, art, ancient historical sights, divine cuisine, and fabulous weather, every sight of Italy is phenomenal.

Top Attractions in Italy: Colosseum, The Grand Canal, The Uffizi Gallery, Leaning Tower of Pisa, Cinque Terre, Pantheon, Lake Como, etc.

Explore: Top Italy Tour Packages

2. France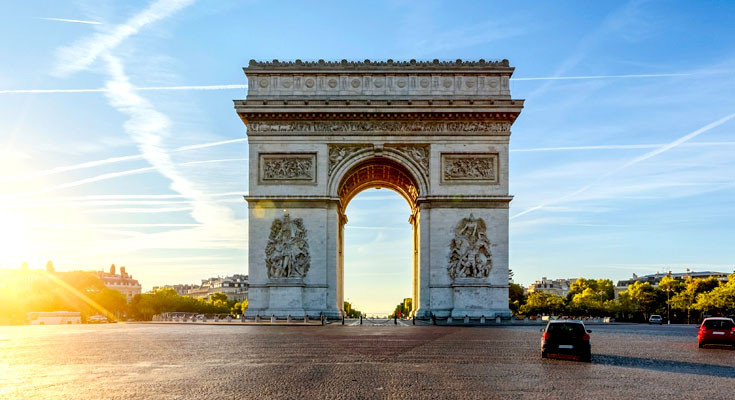 France, the most romantic country in the world, is one of the most visited tourist destinations for obvious reasons. Known for mostly romance, wines, delectable cuisines, art, scenic beauty, and culture, La France draws thousands of tourists every year. Being one of the best countries to visit in Europe, it boasts an incredible cultural heritage, historical monuments, and unmatched landscapes. There's something to love in France for every adventurer. Every sight of France allows your camera to capture only the otherworldly views.

Top Attractions in France: Eiffel Tower, Palace of Versailles, Louvre Museum, Luxembourg Gardens, Disneyland Paris, Sainte-Chapelle, Mont Saint-Michel, etc.

Book Now: France Tour Packages

3. Spain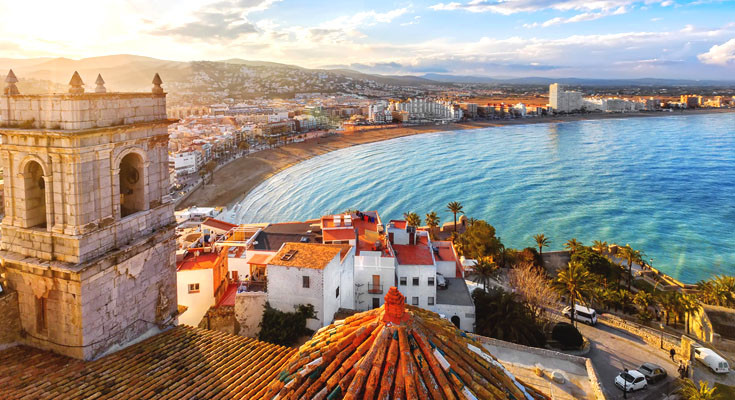 Spain is one of the masterpieces of Europe. Home to architectural marvels, towering mountain ranges, hilltop villages, seaside cliffs, sun-drenched beaches, and surreal castles, Spain mesmerizes the soul of every tourist. Blessed with gorgeous scenery and incredible sights, Spain welcomes tourists from all over the world. You will find plenty to see and a plethora of adventures to take in this one of the top countries to visit in Europe. From Barcelona to Madrid, every Spanish city has something to boast about. Spain is a stunning mix of the fascinating past and enchanting present.

Top Attractions in Spain: The Great Mosque of Cordoba, San Lorenzo de El Escorial, Guggenheim Museum, Plaza Mayor, etc.

Book Packages: Spain Tour Packages

4. Austria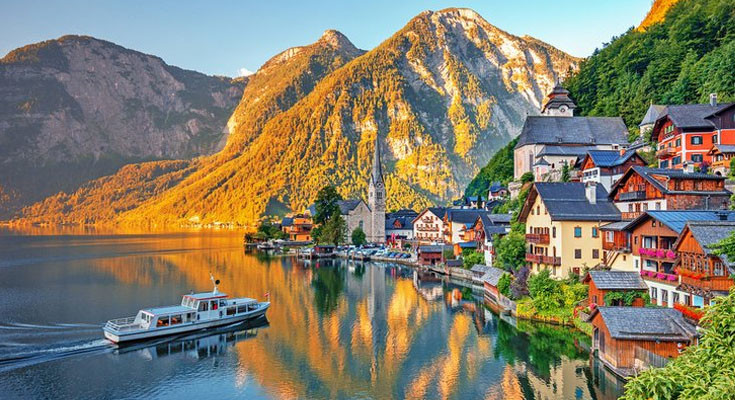 Austria is the breathtaking magnificence of Europe. It promises to take your breath away with every sparkling sight you behold. Ringed by dazzling cities sprinkled with majestic lakes and glorified with cultural landmarks, this European wonderland digs everyone's heart out. This landlocked country has marvelous views of mountains, lakes, and valleys that charms visitors all year round. The grand buildings, vibrant arts, lively cultural scenes, and historical sights make it one of the places to visit in Europe. Not to mention Austria's adventures are one of the best parts of visiting this European marvel.

Top Attractions in Austria: The Vienna Hofburg, Melk Benedictine Abbey, Hallstatt and the Dachstein Salzkammergut, Belvedere Palace, Medieval Burg Hochosterwitz, etc.

Explore: Top Austria Tour Packages

5. Switzerland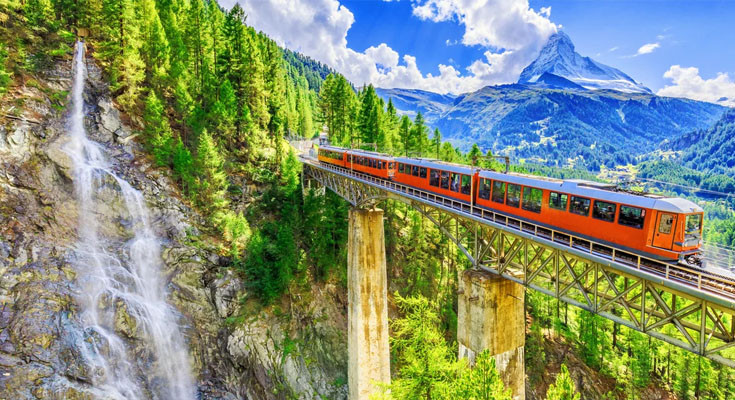 Switzerland is Europe's brightest star. Pinned with magical snowy mountains, ravishing Alpine scenery, quaint villages, glittering blue lakes, emerald valleys, and sparkling glaciers, Switzerland is an ideal place for all nature lovers. Not just jaw-dropping scenery, many cultural attractions, ancient history, historic museums, vibrant music festivals, and the stunning old town also allure tourists. Switzerland tops the list of best places to visit in Europe. From postcard-perfect towns to fascinating attractions to fun-filled adventures, Switzerland is one of the most beautiful countries in the world.

Top Attractions in Switzerland: The Matterhorn, Jungfraujoch, Interlaken, Lucerne, Lake Geneva, St. Moritz, Lake Lugano & Ticino, The Rhine Falls, Swiss National Park, etc.

Book Packages: Switzerland Tour Packages

6. Netherlands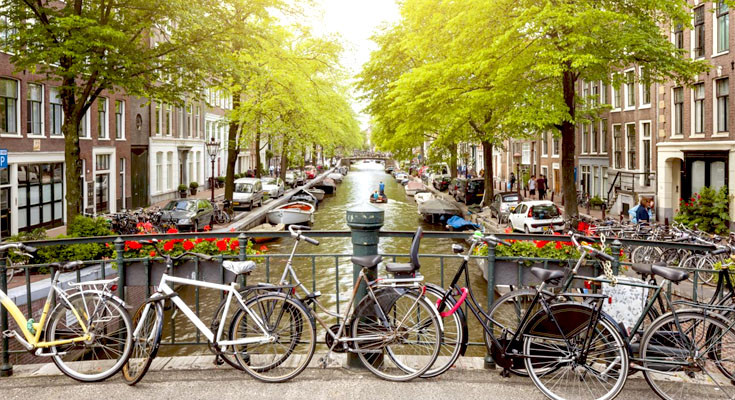 The Netherlands is one of the best European countries to visit for a laid-back holiday filled with lovely landscapes, iconic windmills, colorful tulips, and awe-inspiring art. From Anne Frank's House to Van Gogh Museum, tourists have much to explore in the Netherlands. Every corner of the Netherlands is filled with picturesque countryside, vibrant cities, medieval castles, bustling nightlife, ancient museums, and beautiful farmlands. The best thing about the Netherlands is that you can explore all of it by driving a bicycle on the canal-lined cobbled streets.

Top Attractions in Netherlands: Jordaan & Amsterdam's Canals, Keukenhof, Rijksmuseum, Historic Binnenhof, Anne Frank House, Oude Haven, Van Gogh Museum, etc.

Explore More: Netherlands Tour Packages

7. Germany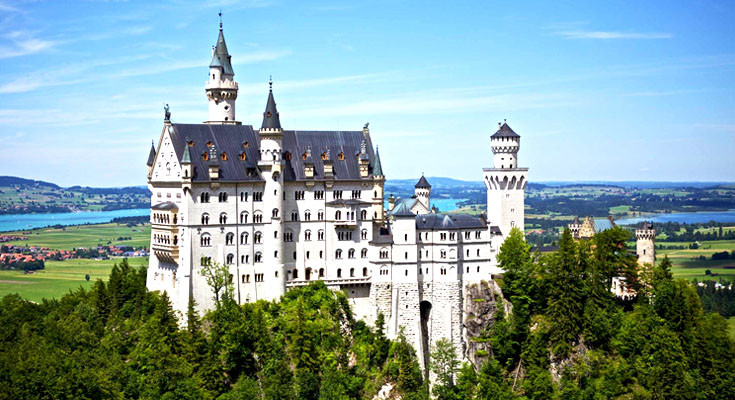 Germany is one of the most loved countries to visit in Europe. It offers a unique experience with wild & beautiful beaches, magnificent castles, historic cities, lush forests & mountains, and quaint small towns. Decked up with history, natural beauty, and culture, Germany offers a soothing vacation. Whether you like to sightsee, experience art, or look for recreational activities, you will get to receive whatever you want. The cultural city of Berlin is the heart of Germany, where fine museums and art galleries tend to catch every traveler's attention. Germany's outdoors is a world of wonders for all nature lovers.

Top Attractions in Germany: Berlin's Brandenburg Gate, Cologne Cathedral, The Black Forest, Schloss Neuschwanstein, Miniature Wunderland, The Rhine Valley, Berlin's Museum Island, etc.

Book Packages: Popular Germany Packages

8. Portugal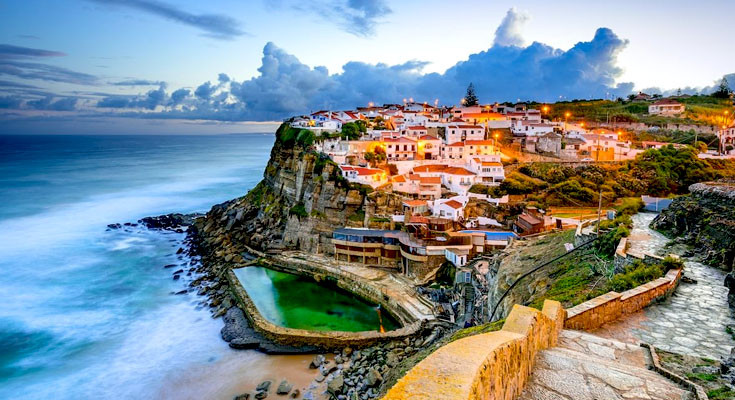 Portugal is a remarkably diverse country in Europe. Packed with incredible churches, castles, cathedrals, towns, cosmopolitan cities, museums, and monasteries, Portugal has so much to explore. Some travelers love the water views, while some love to admire the natural scenery; Portugal offers everything. From Lisbon to Porto, every city in Portugal has its own charm. Portugal offers a fulfilling experience with sun-kissed beaches, aquatic adventures, history-filled towns, and cultural dining scenes. All-in-all, Portugal is definitely one of the best countries to visit in Europe for many obvious reasons.

Top Attractions in Portugal: Alcobaca Monastery, University of Coimbra, Cabo Girao, Sao Jorge Castle, Obidos Castle, Cais da Ribeira, Praia da Marinha, Belem Tower, Pena National Palace, etc.

Explore More: Top-Rated Portugal Packages

9. Belgium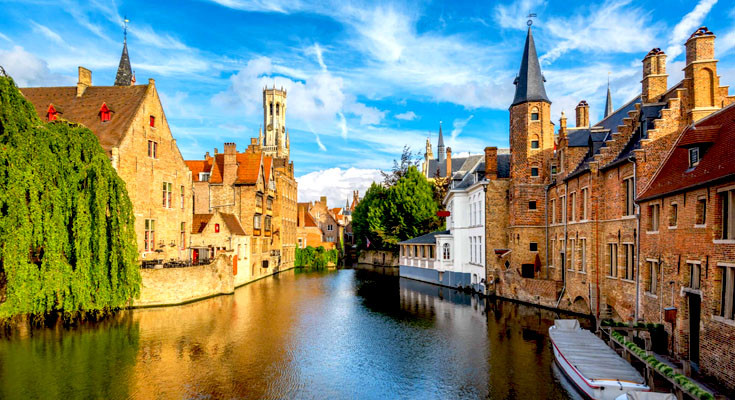 Belgium is one of the smallest European countries, jam-packed with charming sights. With picturesque towns, UNESCO World Heritage Sites, historic buildings, striking architecture, magical canals, and aesthetic restaurants, Belgium wins the hearts of every traveler. Not to mention, Belgium chocolates and waffles add more salivating satisfaction to your holiday. From buzzing streets to beautiful cities, Belgium is one of the most loved places to visit in Europe.

Top Attractions in Belgium: Grand Place, The Canals of Bruges, The Belfry of Bruges, Meuse Valley, Mechelen Old Town, Ghent's Canals, Waterloo, etc.

Explore Now: Best Belgium Tour Packages

10. Greece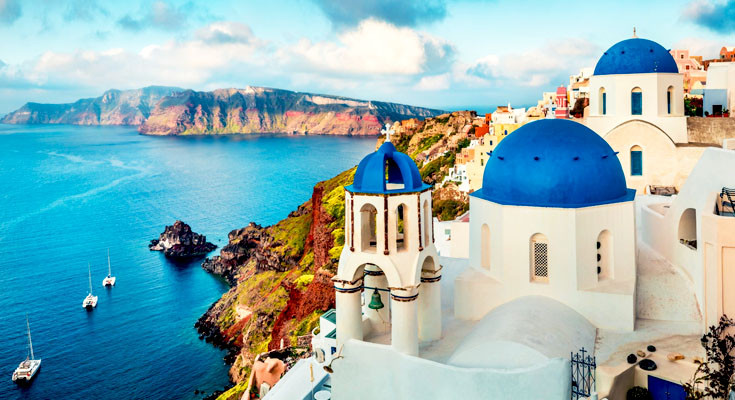 Greece is a perfect place to have a pleasant beach vacation. With long idyllic coastlines, enthralling archaeological sites, impressive historical attractions, and spectacular blue water, Greece always win everyone's heart. Undeniably, it is one of the best places to visit in Europe. Blessed with a pleasing climate, travelers can enjoy a year-round holiday in this charming country. There are many attractions coupled with history and culture to unearth in Greece. Sun, Sea, and Scenery combine to offer an unforgettable holiday experience.

Top Attractions in Greece: Acropolis Museum, Santorini, Corfu, Meteora Monasteries, Rhodes Town, Zakynthos, Samaria Gorge, Nafplio, Corinth Canal, etc.

Book Package: Popular Greece Packages

11. Hungary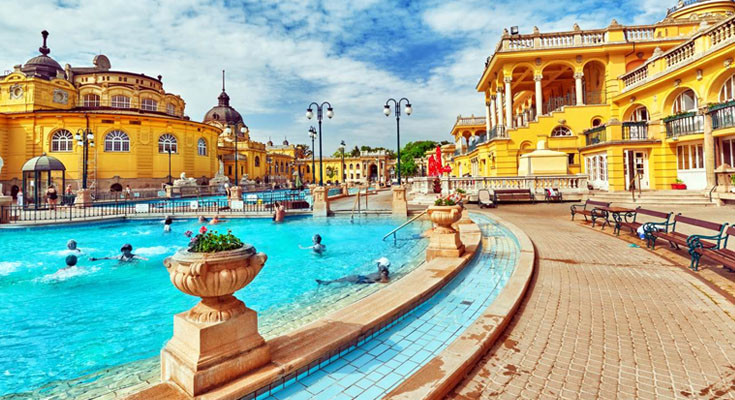 Hungary is a central European country. Being Europe's oldest country, Hungary has a long and profound history preserved in its classic and historic attractions. It houses picturesque, quaint towns, spectacular mountains, mesmerizing lakes, glittering river scenes, and marvelous attractions that attract visitors. Hungary has everything, from mouthwatering food to traditional culture.

Top Attractions in Hungary: Buda Castle, The Danube River, Historic Spa Towns, Hungarian Parliament Building, Hortobagy National Park, The Hungarian Open Air Museum, etc.

Book Packages: Top Hungary Tour Packages

12. England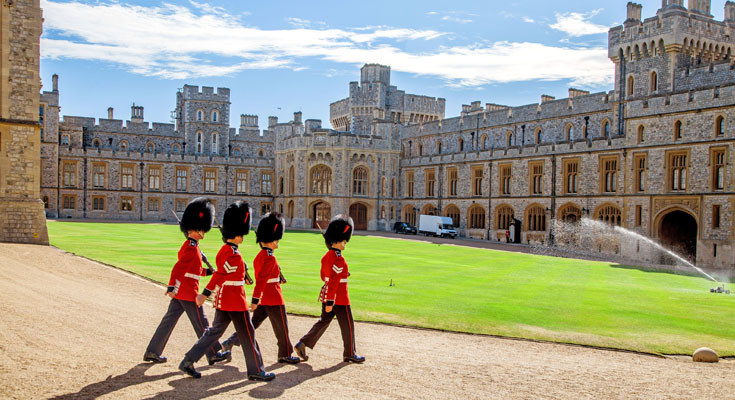 England, the royal country of Europe, is also one of the best European countries to visit. With postcard-perfect landscapes, constant history, rugged coastlines, national parks, and a lush-green lake district, a gorgeous vacation awaits you in England. Among the plenty of reasons to visit England, a few ones are - stunning beaches, peaceful countryside, year-round destination, sense of history everywhere, amazing arts, bustling cities, etc. Besides, the food and nightlife in England are also astounding. What to say about its cities, they are equally buzzing with life and never-ending hustle.

Top Attractions in England: Stonehenge, the Tower of London, The British Museum, York Minister, Windsor Castle, Chester Zoo, Lake District National Park, Eden Project, The Cotswolds, etc.

Explore: Top-Rated England Packages

13. Ireland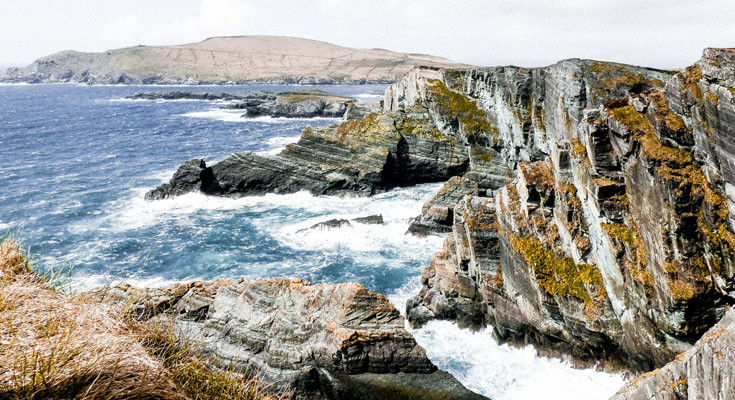 Ireland is one of the best countries to visit in Europe. Home to the greenest & breathtaking landscapes, endless spectacular attractions, many unique things to see & do, live music, and profound history, Ireland adds beauty to your vacation. The hard part of visiting this marvel is what to do, where to go, and what to see- there are countless things to experience. Whether you choose to indulge in outdoor activities, sightseeing, or hope to witness the art of famed artists, Ireland has it all in its bucket.

Top Attractions in Ireland: The Cliffs of Moher, The Ring of Kerry, Powerscourt House & Gardens, The Rock of Cashel, Grafton Street, Kilkenny Castle, etc.

Book Now: Best Ireland Tour Packages

14. Croatia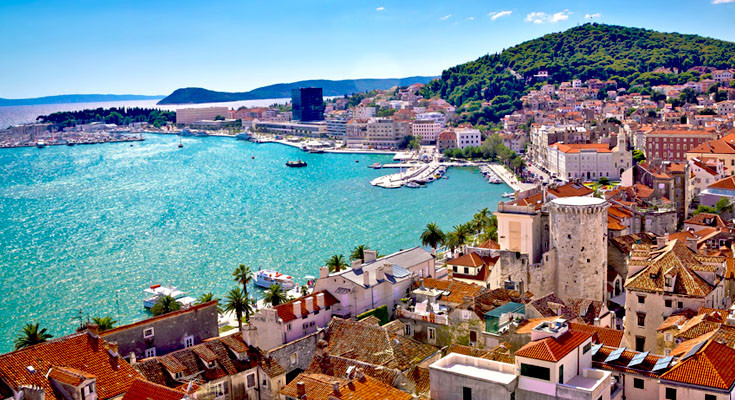 Croatia is one of the wealthy countries in Europe. Located between central and eastern Europe, Croatia boasts breathtaking rugged coastlines, idyllic islands, stunning seaside towns, and spectacular scenery. You will find the vast diversity of landscapes here with verdant forests, incredible countryside, pristine beaches, and dreamlike mountains. There's a reason why tourists find Croatia one of the most admiring countries to visit in Europe. All because of its rich history, natural beauty, and lifeless charm. One can venture into hidden adventures, fulfilling walks, and beach-hoping.

Top Attractions in Croatia: Diocletian's Palace in Split, Plitvice Lakes National Park, Kornati National Park, Zlatni Rat Beach, Mljet National Park, etc.

Explore: Top Croatia Tour Packages

15. Norway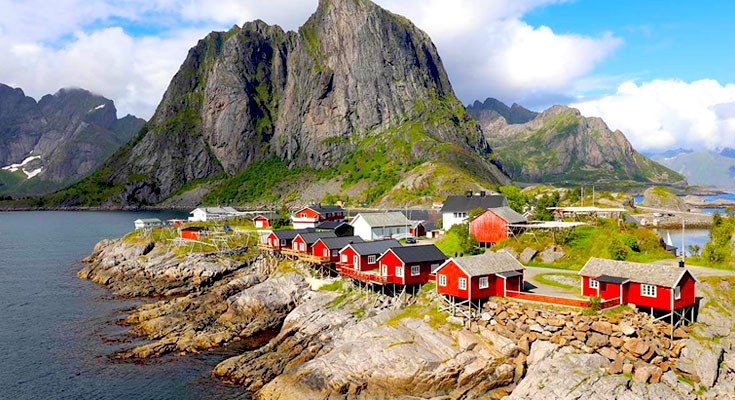 Norway is an enchanting European country that knows how to charm tourists with majestic mountains and lovely lakes. It is a country with wonderful places, friendly & warm people, exceptional attractions, cultural & natural wonders, and northern lights. Norway has many fascinating museums for its rich cultural and social history. Rich in spectacular scenery, action-packed activities, enchanting fjords, and magical glaciers, Norway is home to adventure and picturesque landscapes. No matter how you want to spend your holiday in Norway, you will enjoy being here. Unquestionably, it is one of the best countries to visit in Europe.

Top Attractions in Norway: Sognefjord, Pulpit Rock, Lofoten Islands, Voringsfossen, Alta Rock Carving, Heddal Stave Church, Jotunheimen, etc.

Book Package: Norway Tour Packages

16. Sweden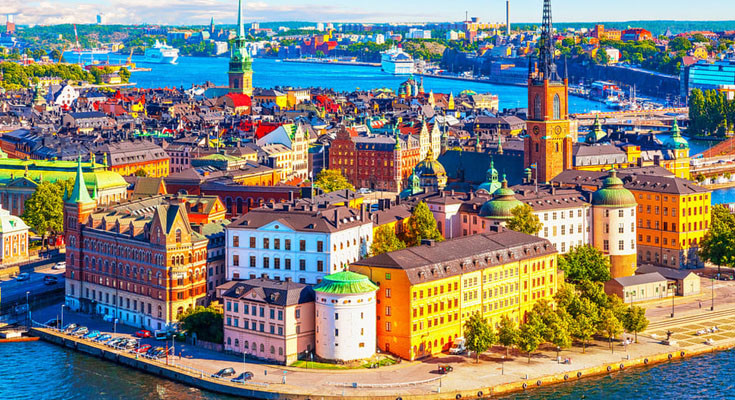 Sweden is a paradisical European country that charm's every traveler's heart. The ancient walled cities, snow-capped mountains, glittering lakes, and sun-drenched beaches keep tourists returning. Sweden's outdoor attractions and adventure are undoubtedly hard to beat. From Vasa Museum to Ancient Towns to Northern landscapes to Northern lights, there are plenty of things to experience in Sweden. It's obvious why it is known as one of the best European countries to visit.

Top Attractions in Sweden: Gamla Stan, Vasa Museum, Drottningholm Palace, The Gota Canal, Visby, Stockholm City Hall, Liseberg Theme Park, etc.

Book Now: Sweden Tour Packages

17. Denmark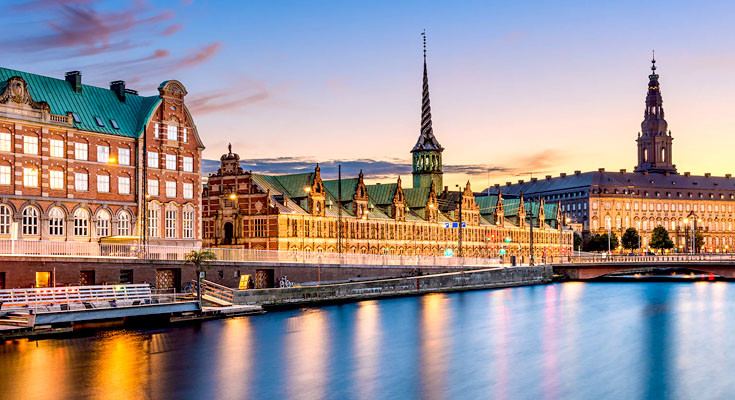 Denmark is a small European marvel that lies beautifully in the Northernmost part of Europe. Among Denmark's many charms, some are its fairy-tale castles, pleasant climate, interactive locals, lush green forests, and numerous attractions. Denmark offers a glimpse of the Scandinavian way of life and days of pure peace. It is one of the best European countries to visit for great cultural scenes, stunning landscapes, and radiating nightlife.

Top Attractions in Denmark: Tivoli Gardens, Christiansborg Palace, The Open Air Museum, Nyhavn, The National Museum of Denmark, The National Gallery of Denmark, etc.

Explore: Top-Rated Denmark Packages

18. Finland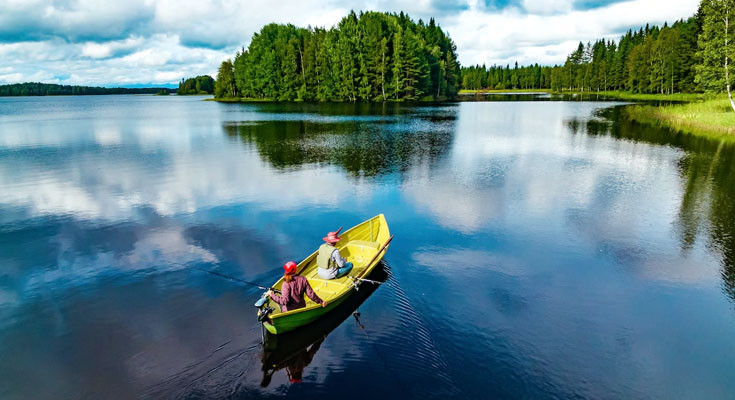 Finland is an utterly stunning country to visit in Europe. From wonderfully welcoming people to surreal landscapes, unforgettable outdoor experiences, exceptional attractions, and jovial dining experiences, Finland fills you with elated journeys. Finland is one of the most-loved places to visit in Europe for all the right reasons- exotic natural scenery, outstanding architecture, magnificent national parks, and many shopping hubs.

Top Attractions in Finland: Rovaniemi & the Arctic, Old Rauma, Turku Castle, Helsinki Cathedral, Lake Saimaa, Suomenlinna Fortress, Urho Kekkonen National Park, etc.

Book: Best Finland Tour Packages

19. Iceland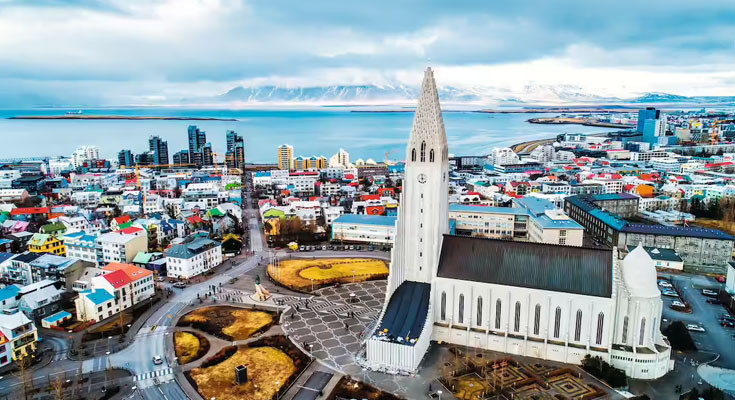 Iceland is a magnificent marvel of Europe. This gorgeous destination is heaven for every traveler, adorned with captivating sceneries, breathtaking glaciers, icy fields, fabulous fjords, and active volcanoes. It tops the list of every traveler's dreamy bucket list. Iceland is one of the not-to-miss destinations in the world for many reasons- the aurora borealis, midnight sun, geothermal lake, golden circle, and friendly people. There are countless outdoor adventure activities that you can enjoy, along with sightseeing and exploring. No matter how you want to spend your holiday in Iceland, you will experience a great time. Iceland is one of the best places to visit in Europe for both an adventure-seeker and an explorer.

Top Attractions in Iceland: Fjadrargljufur Canyon, Kerid Crater, Diamond Beach, Hornstrandir Nature Reserve, Dyrholaey, Mount Kirkjufell, Reynisfjara Beach, etc.

Explore: Iceland Tour Packages

20. Turkey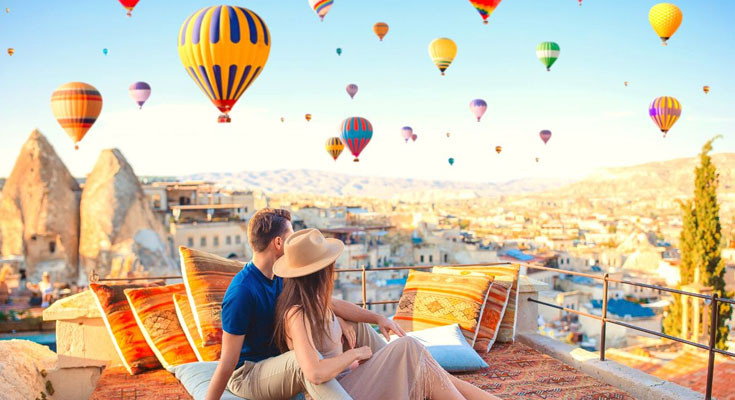 Turkey is a gracefully beautiful European country. Packed with ancient monuments, dazzling cities, vibrant culture, mouthwatering food, mighty mountains, and vast history, Turkey attracts many tourists every year. Incredible Turkey boasts astonishing history, exceptional experiences, out-of-the-box adventures, beautiful beaches, fabulous food, relaxing Turkish baths, ancient archaeological sites, excellent museums, offbeat wonders, and impressive architecture. Turkey has surreal panoramas and a wide range of things to do, which lure visitors throughout the year. For all the right reasons, it is known as one of the best European countries to visit.

Top Attractions in Turkey: Hagia Sophia Mosque, Topkapi Palace, Duden Waterfalls, Lycian Tombs, Mardin Old Town, Grand Bazaar, Uludag National Park, etc.

Book Now: Turkey Tour Packages

Book a Tour of Your Favourite European Country with Dook!

No matter which country you choose to visit, Europe will never disappoint your wanderlust soul. If you have decided where to fly next, don't look further than Dook for good deals. Dook International offers many customized and pocket-friendly tour packages for your vacation that you will not find anywhere else. We take care of every traveler's needs and provide services accordingly. So, if you want to fly to Europe, don't wait and contact us now to get the best deals available.