Top Budapest Tour Packages
You can explore innumerable cities, towns and villages all around this welcoming nation. In addition to successfully preserving their historical roots, they also exhibit a staggering array of influences, ranging from the Romans to the Ottoman Empire. And it's worthwhile to visit any of them. You won't be let down whether you're on a day trip with the family or, if you're going a little farther, booking an overnight stay in one of Hungary's numerous interesting lodging options.
Things to know about Budapest (Hungary)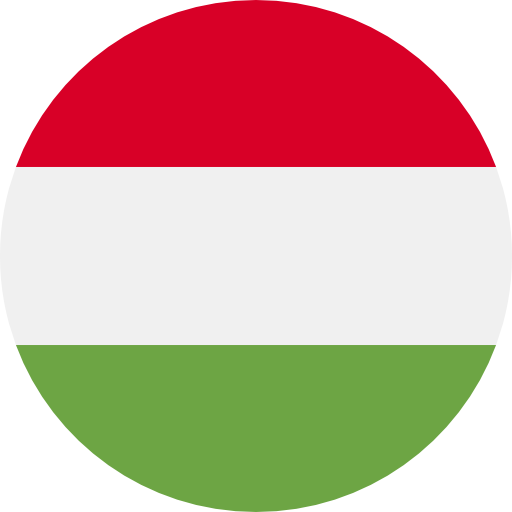 Budapest, which crosses the Danube River, is renowned for its hot springs, some of which have been utilized therapeutically since prehistoric times. In fact, there are so many things to do in Budapest that you should plan to stay there for a few days or more to fully experience it. The city's bustling culture and entertainment scene, which features everything from street buskers to classical performances in gorgeous churches, as well as its impressive architecture and poignant memories of the 20th-century past, are among its most well-known attractions.
Airports
Budapest Ferenc Liszt International Airport, Tokol Airport
Best time to visit
Mar-May, Sep-Nov
Climate Types
Continental
Experiences in Budapest
Budapest is one of the most popular tourist destinations in Europe and the most ideal months to visit are March through May and September through November. However, the summer months of June through August are the busiest, when tourists swarm the city thus making travel and lodging expenses more expensive. However, it draws a lot of tourists all year round who want to reserve affordable packages to enjoy their trip to Budapest. Tourists that use a thorough Budapest plan have a fantastic trip since the plan guides them to book Budapest tour of a lifetime.
Top Attractions in Budapest
Budapest is a city, the country's capital and the home of Pest megye (county). The city is the political, industrial, administrative and commercial center of Hungary. Since prehistoric times, the area has been constantly populated, and now, around one-fifth of the nation's citizens call it home. The 118 springs and boreholes in Budapest receive more than 15 million gallons of water each day. With the dazzling Gellert Baths, the enormous neo-baroque Szechenyi Spa, and Rudas Spa, a dramatic Turkish pool with historic Ottoman architecture from the 16th century, this city has an incredible variety of baths. A region known as the "Queen of the Danube" is full of culture, history, and scenic beauty. Prepare your camera for a sunset view of the Danube, Heroes' Square, and the Hungarian Parliament Building. Dook's Budapest tour packages make it easier for tourists to take advantage of the many attractions that this dynamic city has to offer.
You can unwind and enjoy your tastings because it includes round-trip transportation, a dinner, the chance to explore Hungary's countryside and the option to learn about and buy (at your own expense) Etyek wines. This trip is perfect for wine connoisseurs who are short in time.

Top Things to Do in Budapest

Visit the City of Woodland Park if you need to take a nap after sightseeing in Budapest. Heroes Square is where the park's entrance is located. It was first used as a public park in 1751 and is currently known as Varosliget. Now doesn't that make it one of the Budapest must-see locations? Enjoy the lush foliage and refreshing shade provided by the trees. While you are on a Budapest backpacking trip, you should visit this park because it is so stunning.

Budapest is home to numerous noteworthy attractions, but a fixed itinerary on a group tour may provide less opportunity for exploration. With Budapest tour, you can have a more individualized experience while utilizing a luxury vehicle for transportation between dispersed places to save time. Avoid the crowds as you go by boat to famous sites like the Parliament and Széchenyi Spa, with the option to get off for a closer look. Enjoy the entire tour with your guide's undivided attention and unwind knowing that hotel pickup and drop-off are covered.

A night time cruise on the Danube River is perfect for couples looking for a romantic activity to spend some quality time together. Sit back and unwind as you pass some of Budapest's most stunning landmarks lit up at night after a long day of touring.

Without renting a car, visiting Hungary's Etyek wine region from Budapest in a half-day is all but impossible. Four samples are included at each of the family-owned cellars that are visited on this guided tour of Etyek. Budapest is the ideal starting point for a fun day trip to Hungary because of its convenient location in the middle of the country and picturesque setting on the banks of the majestic Danube River.

The Budapest Philharmonic Orchestra and the Hungarian National Ballet both call the Hungarian State Opera House home, so taking in a performance would undoubtedly be the highlight of your Budapest itinerary.

Meet first for coffee and a quick rundown of the features of the Art Nouveau era under the direction of a trained art historian guide. Then go through Pest while seeing distinctive 19th-century Hungarian designs, such as the renowned pyro granite ceramic tiles that can be seen on buildings all across the city.

Why Travel to Budapest

A Budapest Holiday Packages is a great way to learn about the city because so much of Budapest's impressive architecture and other notable locations are situated there. Through the huge windows, take in the city landscape while you unwind with a drink. At Margaret Island, you have the option to get off and explore for 90 minutes before the next boat arrives, or you can choose to stay on board.

1. Castle Hill and Buda Castle

If you have an interest in architecture, you should visit Budapest Castle Hill, which is home to several museums and medieval structures. Buda Castle has 200 rooms, one of the most popular castles. One of the UNESCO World Heritage Sites is Castle Hill and Buda Castle. The Castle was built in the 13th century to stave off Tartar and Mongol invasions. Additionally, you can visit various wonders like the Budapest History Museum and the Hungarian National Gallery. The Gothic, Baroque and Romanesque buildings on Castle Hill are well-known.

2. Sacred Heart Basilica

A must-see, this masterpiece features stunning interiors, breathtaking views from its dome, and outstanding architecture. The St. Stephen's King, who is also credited with founding the Hungarian state, is honored by having the basilica bear his name. The building was constructed in 1851 and contains some exquisite mosaics that are worth seeing.

3. The Museum of Fine Arts

The Museum of Fine Arts is one of Budapest's most important art museums. Undoubtedly, you should visit one of the most extensive collections of artwork in all of Europe. If you enjoy art, you must see the magnificent Dutch, Italian and Spanish masterpieces. Your heart will be drawn to the Renaissance Hall by its magnificent artwork. The museum has been divided into six departments: the Old Sculpture Gallery, the Ancient Art Department, the Old Painter Gallery, the Egyptian Art Department, and the Graphics Department.

4. Fisherman's Bastion

The majestic Fisherman's Bastion (Halászbástya), which overlooks the Danube, was built in the Middle Ages on the site where the city's fishermen's guild constructed its defense walls. Built between 1895 and 1902, this stunning complex of Neo-Romanesque towers, courtyards, colonnades and walls is one of the most visited locations in the city due to its breathtaking views of both the Danube and the city. Look for the bronze statue of St. Stephen, the first king of Hungary, riding a horse in the south courtyard while you're here. Scenes from Stephen's life are depicted in the reliefs on the sides of the base, which make an amazing selfie backdrop.

5. Hungarian State Opera House

The Hungarian State Opera House (Magyar llami Operaház) is equally impressive inside as it is on the outside, a must-see when in Budapest. The lavish inside of the structure is just as fascinating as its numerous performances (more on that in a second). The Opera House can accommodate up to 1,300 people in its horseshoe-shaped (and acoustically attractive) auditorium, which is adorned with gorgeous works of art and sculpture by the nation's most notable artists.

Due to its abundant thermal water springs, Budapest has earned the top designation of "Spa City." Gellert Baths are the place to go if you enjoy spas and well-being. Utilize the soothing water fountains at Gellert Baths to revitalize your body and soul. Include these relaxing baths with our Budapest Tour Packages. You'll kick yourself for not taking advantage of Budapest's soothing hot water baths while you were here.

The University Church (Kisboldogasszony-templom) in Budapest is frequently cited as the city's most exquisite Baroque structure. Despite being somewhat hidden—it is located in Pest's southern district, away from the city's main shopping areas—its main entrance looks out onto a winding side street, which hardly does it justice.

The church's walls are covered in faux marble and have a single nave with pilasters and enclosed side chapels. Highlights include the choir stalls, the figures of St. Paul and St. Anthony on the High Altar, and the murals on the barrel-vaulted ceilings showing scenes from the life of Mary (1776). (1746). The nearby Pauline Monastery is noteworthy as well.

The Garden of Philosophers, a collection of tranquil sculptures, is located atop Gellért Hill. Nándor Wagner, a Hungarian sculptor, created the installation in the 1990s with the intention of encouraging viewers to have a deeper understanding of various world religions and philosophical systems. Around a gleaming ball are depicted Buddha, Abraham, Jesus, Laozi and Akhenaten. Along the sidelines, there are statues of Bodhidharma, Saint Francis, and Mahatma Gandhi as well. A day of sightseeing can be broken up into a few quiet moments of reflection at the lovely attraction.

Take a spin on the Budapest Ferris Wheel in Erzsébet Square for the best city views. Any of the 42 partially open cabins, at a height of 65 meters, offers breathtaking views of Buda Castle, St. Stephen's Basilica, and the Hungarian Parliament Building. For a ride that lasts up to 10 minutes, you are certain of getting at least three complete rotations.

Best Places to Eat & Drink in Budapest

Visiting Hungary's Etyek wine region from Budapest in a half-day is all but impossible. Four samples are included at each of the family-owned cellars that are visited on Budapest Holiday Packages to Etyek. You can unwind and enjoy your tastings because it includes round-trip transportation, a dinner, the chance to explore Hungary's countryside, and the option to learn about and buy (at your own expense) Etyek wines. For wine connoisseurs who are short on time, this trip is perfect.

Budapest has attracted writers and poets who are typically seen to be overly preoccupied with rural life and the peasantry, as well as musicians from Hungary. Budapest is home to the majority of the nation's top universities and colleges, as well as the nation's top grammar schools. Budapest is also home to the Hungarian Academy of Sciences and the vast majority of its research institutes.

Travel Tips for Travelers

• The most convenient and advantageous way to visit Budapest is by cruise. If you have the good fortune to view the city from a cruise ship on the Danube, the view is even more mesmerizing.

• On board, you can avoid the tourist hordes while admiring the capital's grandeur, and its most amazing structures, and getting a fresh viewpoint on the Danube bridges.

• The detailed plan can be altered to include the locations and activities that interest you. Visit a street vendor to sample traditional Hungarian cuisine, 19th-century confections, and more. Leave with personalized travel advice for the remainder of your trip. discover Pest's Heroes' Square and Andrassy Avenue, Buda Castle's cobbled streets, the Royal Palace, Matthias Church, and more of Hungary's historical capital. Adapt your sightseeing to your interests and pick up whatever Budapest-related knowledge you'd like along the way. Included are hotel pickup and drop-off.

• Travelers who use Dook International's tour packages not only have the benefit of affordably enjoying the lovely city, but also of visiting well-known locations, navigating the city and taking advantage of comfortable accommodations. With our all-inclusive Budapest tour packages that provide a variety of activities, explore the city in Central Europe. Top Budapest tourist Attractions include Castle Hill, Old Town, the Budapest History Museum, Matthias Church, and Fishermen's Bastion.
Read More About: Top Hungary Tourist Attractions

Book Package: Hungary Tour Package