Top Tashkent Tour Packages
Our tours offer a variety of options which will let you explore Tashkent in a quick 3 nights & 4 days package or at a leisurely pace of 6 nights & 7 days.
Explore Tashkent (Uzbekistan)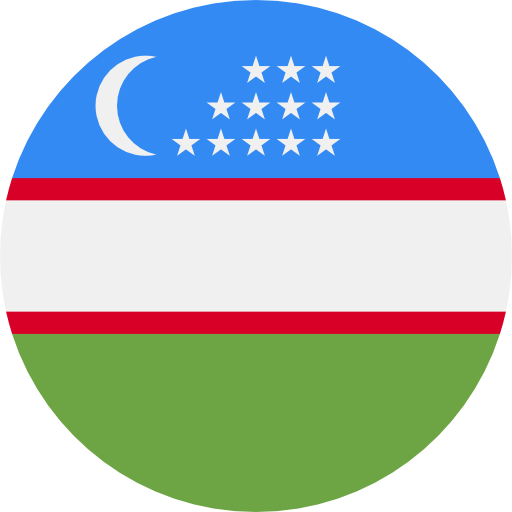 A modern city in the heart of Central Asia, Tashkent will charm you with its beautiful mosques and bustling bazaars.
Tashkent, the beautiful capital of Uzbekistan, is located in the heart of Central Asia. One of the wealthiest cities of Central Asia, Tashkent is a commercial and cultural centre and home to more than 2 million Uzbeks. As Uzbekistan's tourism has increased manifold in the last two decades, more and more tourists throng the streets of its capital as they take their first steps in this historical silk route destination.
Airports
Tashkent International Airport
Best time to visit
Apr-May, Aug-Sep, Apr-Oct
Climate Types
Average Climate, Continental, Mediterranean
Experiences in Tashkent
Tashkent is a culturally rich city with a cosmopolitan vibe and it is a suitable destination for families as well as young travellers. Book a tour with Dook today to get the most out of a vacation in Tashkent.
Top Attractions in Tashkent
Tashkent is a culturally rich city with a mix of museums, libraries, Madrasas and Bazaars. Dook Travels will take you on a journey of the top cultural attractions of Tashkent.
Plan A Trip To Tashkent
Explore the historical city of Tashkent with Dook Travels
During the Soviet era, Tashkent was the fourth largest city in the region. It was a scientific and engineering hub and is still home to some of the best educational centres of Uzbekistan. As a commercial hub, new and grandiose projects are constantly being planned and developed in Tashkent. This commercial activity gives Tashkent a very cosmopolitan and modern vibe. The city authorities are also aware that the countless tourists coming to the country make Tashkent their first stop and so lately steps have been taken to make Tashkent a tourist-friendly city. A popular measure was the formation of tourist police to guide travellers which also comprised lady officers to make the city more friendly towards women travellers and families in general. In general, Tashkent has a fairly low crime rate and tourists feel safe in the city.

It is very convenient to travel across the city as Tashkent has all possible modes of travel - bus, metro, trolleybus, tram and taxi. In fact, the metro stations of Tashkent are artistically beautiful with intricate green and blue mosaics and carved pillars and a tourist attraction in themselves.

Tashkent is culturally rich and home to beautiful buildings whether it's the Kukeldash Madrasah or the Barak Khan Madrasah. The Hast Imam library presently conserves one of the world's oldest Korans. Then, there is the Amir Timur Museum which is dedicated to the Mongol Warlord Amir Timur.

Those who are fond of shopping will find themselves browsing for hours at the dome-shaped traditional market centre called 'Chorsu Bazaar'. Here shops sell everything from handicrafts to spices, nuts and dried food to cheese.

Tashkent is a foodie's heaven and the culinary experience would make you want to visit the city again. While you are here, be sure to eat Dolma and Obi Non at any local restaurant.

If you have some knowledge of Uzbekistan's struggle for independence from the Soviet Union, then make your way to the Memorial to the Victims of Repression.
Tashkent, while culturally rich, has a trendy nightlife with bars, clubs and nightclubs. The opera nightclub and Diplomat, in particular, are very popular with Tashkent's young crowd.

If you seek to have a laid back day, then take a stroll in one of the well-maintained parks of Tashkent. Central Park is a favourite with many. If you are fond of photography then head to the House of Photography which holds exhibits of established and upcoming photographers of Uzbekistan. If at the end of your stay, you want to see a panoramic view of the city, then climb the TV Tower and enjoy the view from the Observation Deck.

Tashkent, as a tourist city, offers a healthy combination of modern life and history. It is a safe city with innumerable options for tourists to enjoy themselves across all age groups. Dook Travels has carefully researched and designed travel itineraries that will take travellers to all the sights and activities that Tashkent has to offer while ensuring the convenience and safety of travellers.