Top Baku Tour Packages
Dook Travels has designed tours that will let you explore Baku exclusively while other tour options will let you combine your stay at Baku with other Azerbaijan cities and Central Asian cities. Clicking on the tours below will give you further details about the packages.
Discover Baku (Azerbaijan)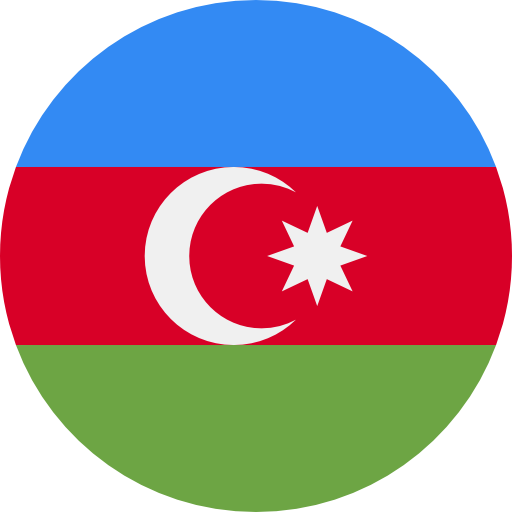 Baku's architecture will let you time travel between its medieval past and futuristic present, a fascinating experience for every kind of traveller.
Baku, situated on the western coast of the Caspian Sea, is the capital city and also the largest city of Azerbaijan. It is home to more than 2 million Azerbaijanis. Baku is the industrial, cultural and scientific centre of the country and boasts of a huge seaport. Today, Baku owes its prosperity to oil. It is a windy city that does not experience very hot summers. Tourism has been on the rise in Baku since the 1990s, however, the last decade has witnessed a manifold increase in tourism. Tourists flock to the city to sightsee old castles, centuries-old palaces, national parks during the day and to enjoy the nightlife in the latter part of the day.
Airports
Heydar Aliyev International Airport, Zabrat Airport
Best time to visit
Apr-Jun, Oct-Dec
Climate Types
Average Climate, Temperate, Semi-Arid
Experiences in Baku
Baku has something for every kind of traveller whether they are travelling with family, a special someone on their honeymoon or if they like to party all night. Book a tour with Dook today to get the most out of a vacation in Baku.
Top Attractions in Baku
Baku is a city of contrasts as a part of the city has an old-world charm comprising centuries-old buildings while the rest of the city is a dazzling metropolitan with a trendy nightlife. Dook Travels seeks to design a tour that lets you enjoy the old as well as the contemporary side of this fascinating city.
Plan A Trip To Baku
Explore the fascinating city of Baku with Dook Travels
Baku is the cultural, scientific and industrial centre of Azerbaijan. The city has witnessed a phenomenal rise in tourism in the last decade owing to its a beautiful combination of old-world charm and modern way of life. Baku boasts of monuments like the Maiden tower which date back to the 12th century and the modern architecture of buildings designed by the late architect Zaha Hadid. The old town of Baku has been classified as a World Heritage site by UNESCO. The minarets and palaces in this part of town will take you back in time. Baku also caters to those travellers who like modern cities. Baku has an enviable nightlife where travellers can pub crawl and dance the night away. The Buddha Bar, Ellips and Otto club are few of the iconic nightclubs of Baku. While the city comes alive at night, it does so while creating a safe atmosphere with low crime rates. Unlike a lot of tourist cities, the people of Baku don't scam tourists. The contemporary part of Baku has spectacular architecture too. The Heydar Aliyev Center, designed by British Iraqi architect Zaha Hadid, particularly stands out with its futuristic design. Tourists can also make a day trip to Gobustan National Park to see the famous mud volcanoes. Apart from the volcanoes, the reserve has more than 6000 rock carvings dating back to 5000-20,000 years. Getting around in the city is easy as the impressive network of metro routes makes travelling easy and safe. Buses also play from one part of the town to another. Cab hailing Apps like bolt and Uber add to the convenience of tourists. Food connoisseurs will be pleasantly surprised by the expanse of the Azerbaijani cuisine. The national cuisine Pilaf is a foodie's delight with Halva, Dolma, Dushbara and Dovga taking the taste buds on a joyride. Those who love shopping, fear not because Baku offers a fantastic shopping experience. If you want to buy luxury goods, simply head to Port Baku Mall or Nizami street. If you like collecting handicrafts on your journeys abroad, go to ABAD in Haci Bani Hamami. Tara Bazaar and Yaasil Bazaar let tourists experience the local Azerbaijani culture without leaving the main city. These Bazaars have everything from Beluga Caviar to nuts and herbs. The Icheri Sheher Markets let you buy local souvenirs from fridge magnets to traditionally woven carpets. After a long day of sightseeing and shopping, travellers can relax at one of the many Hamams in the city.

Baku is truly a diverse city and promises an enjoyable time to visitors with its architecture, food, city escapes and Bazaars. Dook Travels has designed tours keeping in mind the biggest highlights of Baku so that your trip to the city is memorable and delightful.